The CHSPE, or California High School Proficiency Exam, is a standardized test given by California's other paths. The exam assesses students' abilities in language arts and maths. A student who passes both courses receives a certificate of Proficiency, which is comparable to a high school diploma. However, many students question if they can participate in a CHSPE from their homes. This article will answer the question: Can you take the CHSPE online?
IMPORTANT: The CHSPE is changing! According to the CHSPE website, the CHSPE will begin using the GED® and HiSET® exam formats, which include an online testing option, in July 2023. The existing paper-based test format will be phased out on June 18, 2023. Currently, the CHSPE is divided into three sections: mathematics, reading comprehension, and language arts. You must complete any outstanding components of the test by the July 1, 2023 deadline. If you have not yet received a Certificate of Proficiency by the changeover date of July 1, 2023, you will need to restart the testing procedure by taking the new test series; portions and subtests previously completed in the existing test series will no longer be valid. Still need to prepare for the exam? Access the CHSPE Practice Test to get a comprehensive collection of prep questions and tests for free.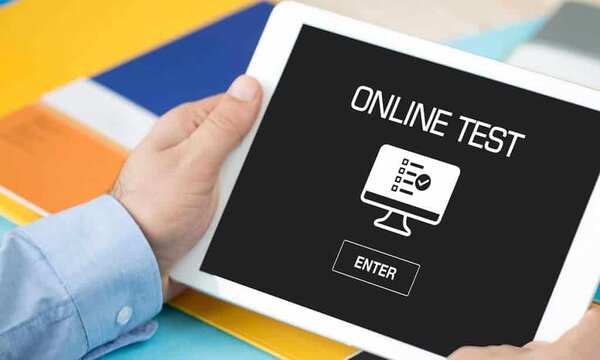 Overview of the CHSPE
Eligibility criteria
Students under the age of 18 can take the CHSPE to get a high school diploma. This may be important if you work in entertainment or competitive athletics and cannot fit into a conventional school program while still fulfilling your other obligations. Other kids take the CHSPE because high school isn't a suitable fit for them and they want to attend a community college or institution that doesn't have the normal high school requirements.
Exam structure and format
The CHSPE is a 3.5-hour exam, consisting of two sections: English Language Arts and Mathematics. The English Language Arts section has two subtests (Language and Reading) as well as one Writing task.
CHSPE Test Section
Number of Questions
Content
Timing

English Language Arts: Reading Subtest

54 multiple-choice reading comprehension

30 multiple-choice vocabulary

Reading comprehension: Initial Understanding; Interpretation; Critical Analysis; Strategies

Vocabulary: Synonyms, Multiple-meaning Words, Context Clues

Student is responsible for managing testing time.

English Language Arts: Language Subtest

48 multiple-choice

Language mechanics: Capitalization; Usage; Punctuation

Language expression: Sentence Structure; Prewriting; Content and Organization

Student is responsible for managing testing time.

English Language Arts: Writing

1 expository essay
Writing proficiency and student's ability to address the subject
Student is responsible for managing testing time.

Mathematics

50 multiple-choice
Number Sense and Operations; Patterns, Relationships, and Algebra; Data, Statistics, and Probability; Geometry and Measurement
Student is responsible for managing testing time.
The CHSPE is a paper-based test administered in California (primarily at schools) on select dates throughout the year. It often is held three times in February, June, and October. As of current, students are allowed to take the test as many times as they want until they have received a Certificate of Proficiency. The CHSPE will undergo changes after the June 20, 2020 test which may affect this re-taking policy.
Passing scores
The CHSPE does not deduct any points for an incorrect question. This means that you should not leave any questions blank on the test. With the test's time being managed by the student, pacing, and timing are crucial. Your tutor will help you master these skills.
The CHSPE measures passing by the successful completion of both sections. See the table below:
Score Type
Scaled Score Range
Details
English Language Arts: Reading Subtest
250 – 450
Must be 350 to pass
English Language Arts: Language Subtest & Writing

If your writing task score is 2 or lower, you cannot pass
If your writing task score is 2.5, your multiple-choice score must be at least 365
If your writing task score is 3, your multiple-choice score must be at least 350
If your writing task score is 3.5, your multiple-choice score must be at least 342

Passing this section is a combination of your Language multiple-choice scores and writing task scores
Mathematics
250 – 450
Must be 350 to pass
Benefits of taking the CHSPE
High school equivalency
The CHSPE allows students to show academic abilities and knowledge at a level equal to a high school graduate. Students who complete the test get a Certificate of Proficiency, which the state of California recognizes as equal to a high school graduation.

Early graduation and accelerated college pathway
Students who pass the CHSPE can choose to leave high school early and enter the workforce, or they can continue their education at a community college or vocational school. This saves them time and helps them to begin their occupations or educational pathways ahead of their contemporaries.
Students who pass the CHSPE may be able to enroll in a community college or a four-year institution ahead of their peers. This early start in higher education can lead to more advanced coursework, internships, and employment possibilities, putting them on a fast road to a successful career.
Cost savings
The CHSPE can help students and their families save money on the expense of a complete high school education. Because students who pass the exam might save on the costs of attending extra years of high school, such as tuition, textbooks, and transportation.
Flexibility
Earning the CHSPE allows students to be more flexible in their academic careers. They are no longer restricted to the typical high school setting and can pursue educational opportunities that suit their interests and ambitions. They can extend their education, obtain job experience, or start their own businesses.
Some students may discover that the typical high school curriculum does not correspond to their abilities, hobbies, or professional goals. The CHSPE allows individuals to demonstrate their knowledge of fundamental areas and pursue educational or professional pathways that are tailored to their unique talents and interests.
Military enlistment
The CHSPE might be advantageous for those who are thinking about joining the military. It offers an alternate route for students to satisfy the educational criteria for enlistment, allowing them to join the military early and perhaps gain access to extra perks and possibilities.
Can You Take The CHSPE Online?
Because the CHSPE will be shifting to the GED and HiSET testing formats from July 2023, you will take an online test following these two tests. Here is some information to help you further understand GED and HiSET tests.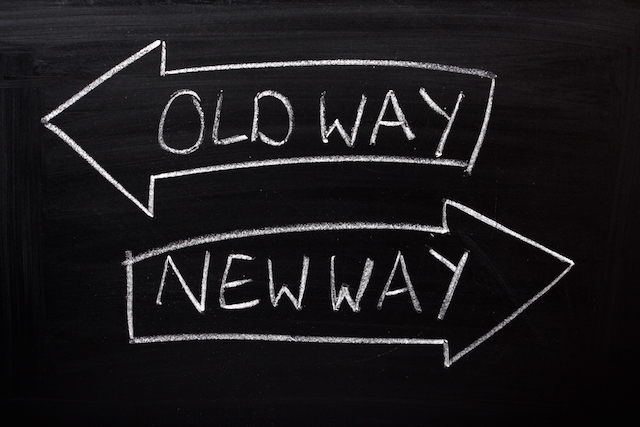 The General Educational Development Test
The General Educational Development (GED) test is a series of exams that test takers must complete in order to get a GED diploma (also known as a GED certificate). This certificate is equivalent to a standard high school diploma. Individuals may be interested in obtaining a GED certificate since most employers need a high school diploma or the equivalent. Adults who did not complete high school can fulfill this criterion by completing the GED exam.
Structure of GED test
The GED test is administered on a computer and covers four subjects: mathematical reasoning, language arts reasoning, social studies, and science. Each topic requires its own test. You do not need to take them all at once.  Taking the GED test online is available on the website.
Mathematical Reasoning

Time: 115 minutes (2 parts)

Format: Fill-in-the-blank, drag-and-drop, multiple-choice, select-an-area, and dropdown (allowed a calculator reference sheet and a math formula sheet; a calculator in part 2)

Content: This section measures basic math, geometry, basic algebra, and graphs and functions

 Reasoning Through Language Arts

Time: 150 minutes (10-minute pause between 3 parts)

Format: Multiple choice, drag and drop, choose an area, dropdown questions; a written essay

Content: This section measures reading for meaning, identifying and creating arguments, and grammar and language

Social Studies

Time: 70 minutes (1 part)

Format: Fill-in-the-blank, drag-and-drop, multiple-choice, select-an-area, and dropdown questions (calculator and reference sheet allowed)

Content: This section measure reading for meaning in social studies, using numbers and graphs in social studies, and analyzing historical events and arguments in social studies

Science

Time: 90 minutes (1 part)

Format: Fill-in-the-blank, drag-and-drop, multiple-choice, select-an-area, and dropdown questions (calculator and reference sheet allowed)

Content: This section measure reading for meaning in science, designing and interpreting science experiments, and using numbers and graphics in science
GED test cost
The cost of the GED exam is set by each state. You may learn about test pricing and state regulations by using the GED testing service's search engine. Each topic test typically costs $30-$40; however, some jurisdictions provide free tests.
You may also register an account to see which businesses participate in the GEDWorks program, which offers GED test preparation for working individuals.
GED passing score
You can pass the GED exam if you get at least 145 points in each topic. The math exam is usually the most difficult. You can retake any topic if your score is less than 145.
Retesting is also a possibility if you wish to improve your score in order to gain admission to college. Scores ranging from 165 to 174 suggest that you are prepared for college-level courses. If you score 175-200, you may be eligible for up to three college credits in math, science, and social studies, as well as one credit in humanities.
It is critical to complete some GED practice before the test. Higher scores can ultimately save you time and money if you want to attend college.
The High School Equivalency Exam
The High School Equivalency examination (HISET) is a new alternative to the GED examination that can assist you in obtaining the vital state-issued high school equivalency certification. Passing the HiSET exam demonstrates that you have acquired the academic understanding and proficiency of a high school graduate. The HiSET test has also been matched with the College and Career Readiness (CCR) Standards for Adult Education published by the Office of Vocational and Adult Education (OVAE) in April 2013. Employers and authorized universities in all 50 states recognize the HiSET diploma/certificate.
Structure of the HiSET test
The HiSET test consists of five sections. In addition to the paper-test option, ETS (the publisher of the HiSET) has announced an online test-taking option named HiSET Exam at Home.
Language Arts – Reading

Time: 65 minutes (80 minutes for Spanish)

Format: Multiple-choice

Content: This section measures your ability to understand, interpret and analyze a broad range of literary and informational texts.

Language Arts – Writing

Time: 120 Minutes

Format: Multiple-choice and an essay prompt

Content: This section measures your ability to recognize and produce standard American English, edit and revise written text, and generate and organize ideas in writing.

Mathematics

Time: 90 Minutes

Format: Multiple-choice

Content: This section measures mathematical knowledge and competencies. You may use a calculator for this section.

Science

Time: 80 minutes

Format: Multiple-choice

Content: This section measures your ability to use science content knowledge, apply principles of scientific inquiry, and interpret and evaluate scientific information.

Social Studies

Time: 70 minutes

Format: Multiple-choice

Content: This section measures your ability to analyze and evaluate information in history, political science, psychology, sociology, anthropology, geography, and economics.
HiSET test cost
A single subtest (one topic area) costs $10.75 for computer-based exams and $15 for paper-based exams. Test takers will be granted up to two retests for each subtest purchased. These retests must be used within 12 months of the date of purchase.
HiSET passing score
The five HiSET modules are assessed on a scale of 1 to 20, with a minimum score of 8 required on each subtest. Furthermore, your total score must be at least 45, and your essay (part of the Writing subtest) must be at least a 2 (out of 6).
If you pass the HiSET, you will be granted your state's High School Equivalency Diploma (other states award a Certificate), which is recognized across North America in the same way as a traditional high school diploma. In contrast, if you did not get a passing score on one subtest, you do not need to retake the full exam. You can just take the portion in which you failed. The HiSET is a difficult exam that demands adequate preparation.
Preparing for the Online Test
Test preparation is essential for success. After all, grades can have an influence on your education beyond merely passing the exam. If you wish to go to college, obtaining a CHSPE, GED, or HiSET credential might be the first step.
But how do you prepare for the test? First, look out for the exam dates and venues in your region so you can plan ahead of time. Create a study schedule after that.
You can start test prep a few months ahead of time to give yourself plenty of time to study each topic. GED Practice Test, for example, gives you access to GED practice questions and answers in math, language arts, historical studies, and science.
Begin by creating a dedicated study environment at home where you can focus. It should be stocked with useful school and study equipment such as a calculator, stopwatch, pen and paper, noise-canceling headphones, snacks, and beverages. You can take the official practice test once you feel ready before committing to the graded exam.
To be successful on exam day, you must prepare the night before by eating well and sleeping sufficiently. It may be beneficial to get up early on the day of the exam, do something physical to get yourself in the appropriate frame of mind and go through your notes.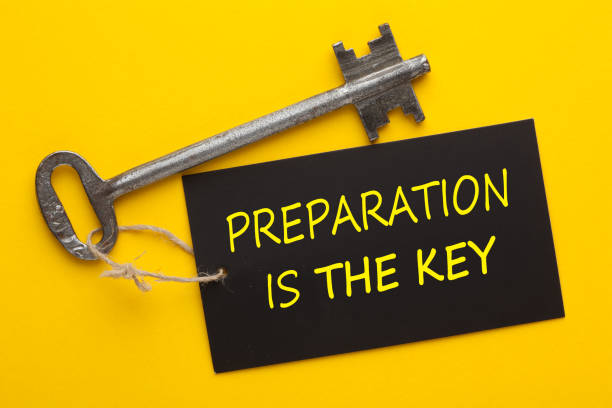 Tips for Success in the Online Test
1. Check Exam Rules
To avoid misunderstanding on exam day, test takers should examine exam guidelines before beginning their exam. This way, they'll know what's allowed throughout their proctoring session. Some of the most common — and critical — ground rules include not chatting or wearing headphones throughout the exam, being sat for the duration of the exam, and following the class's test etiquette requirements (e.g., Are breaks allowed? Is it permitted to do online searches?). These criteria will frequently differ from class to class.
2. Prep The Test Area
Remind your testers to conduct their tests in an isolated, peaceful area. Because many test-takers are in a common environment, it is recommended that they shut their door and leave a message letting any roommates, friends, or family know that they should not be disturbed. Furthermore, workplaces should be clear and phones should be stowed. Finally, make sure that computers are constantly powered on.
3. Use a Hardwired Internet Connection
While WiFi is always useful, a direct connection is preferable. If you can hardwire your test-taker's computers to the internet, they will have a better connection during their exam, assuring minimum disruptions and a consistent test-taking experience. Remind them that activities that dominate internet bandwidth, such as streaming films or gaming, should be avoided by roommates and family members.
4. Test Computer Systems
Do your test takers have the necessary technologies to take an online exam? Remind your test takers to perform a computer system requirements check before the exam. (On the Examity dashboard, a systems check is always accessible.) They will know if their PC is exam-ready in a matter of seconds!
Attending School After Passing the CHSPE
Passing the CHSPE does not excuse minors from school attendance. Minors with a Certificate of Proficiency must also have documented parental/guardian consent to discontinue attendance. Many children who pass the CHSPE return to school. State law states that if you leave school after passing the CHSPE and are under the age of eighteen, you may reenroll in the district where you live with no penalty. If you reenroll and then leave again, you may be denied re-admittance until the start of the next semester. For further information and specifics on attending school after completing the CHSPE, contact your guidance counselor or school administrator.
Dropping out of school after enrolling for the CHSPE or while awaiting results is illegal for students under the age of eighteen. It might also lead to poor marks in the courses in which you are enrolled.
FAQs
Is the CHSPE hard?
The CHSPE is comparable to the CAHSEE in many ways, although the questions are more challenging. A student has three and a half hours to complete the test and must get a passing mark on both portions.
What percentage of students pass the California Standards test in English?
The percentage of students meeting or surpassing requirements on the 2022 Smarter Balanced summative examinations fell by four percentage points (from 51 percent to 47 percent) in English language arts (ELA) and seven percentage points (from 40 percent to 33 percent) in mathematics.
How much does the high school proficiency exam cost in California?
The registration price is $230, and it may be paid by credit card, debit card, or PayPal when you fill out the online registration form.
Can I get my GED online in California?
In California, you can study for the GED in person or online, but you can only take the exam online. If you're going to take it home, make sure you have a solid internet connection, a suitable computer with a working webcam, and privacy.
Does state testing affect your grade in California?
The performance on the Smarter Balanced examinations has no bearing on the student's school grade. Individual student test scores are only available to parents/guardians and only be requested from the school or school district.