If you have an internet-based business, you must be aware that it is vulnerable to any potential attack. As a result, many businesses throughout the world are willing to pay extra for cybersecurity specialists. But what qualifies someone as an expert in the field of information security?
To begin, one of the criteria that qualifies you as a cybersecurity expert is the number of years you have worked as a security expert. It's not everything; the number of certifications you get throughout your career in the sector has a big impact on how durable you'll be. CEH vs CISSP are two of the most advanced-level cybersecurity certifications now recognized around the world.
Today, we'll compare the CEH and CISSP certifications to see which one is more beneficial and which one you should pursue first.
What to know about CEH?
The Certified Ethical Hacker (CEH) is a professional certification for someone who has earned a credential that allows them to perform specialized services for a variety of businesses.
Ethical hackers, as their name suggests, are trained professionals who can break into a company's computer systems (with their permission) to see whether there are any weaknesses.
Furthermore, an ethical hacker will take all necessary preventive and remedial actions to safeguard the system against any future real-world attacks.
The CEH certification is vendor-neutral and certifies people in a specific network security discipline. Only those who pass the CEH exam will be given the designation of a certified ethical hacker. It can be obtained by completing appropriate training courses offered by a recognized training establishment or by self-study.
The EC-Certified Council's Ethical Hacker is without a doubt one of the best credentials you should consider acquiring as a cybersecurity specialist. The CEH is an introductory certification exam with approximately 125 questions. 
Furthermore, the CEH exam is only $100 and takes roughly 4 hours to complete. The assessment is knowledge-based, which means it will only test your knowledge and skills across 19 topics, including Information Security Threats.
The CEH test is broken down into various components, including the following:
Background – 5 questions

Analysis/Assessment – this section carries 16 questions

Security – 31 questions

Tools, Systems, and Programs – 40 questions

Procedures and Methodology – 25 questions

Regulation and Policy – 5 questions

Ethics – this section carries only 3 questions
What to know about CISSP?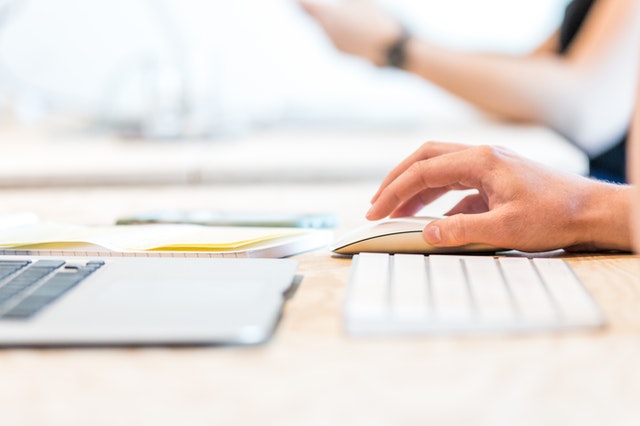 The International Information Systems Security Credential Consortium, generally known as (ISC)2, developed the Certified Information Systems Security Professional (CISSP) certification. The CISSP certification is a vendor-neutral, globally recognized standard that certifies an IT security professional's technical knowledge and hands-on experience in creating and managing security programs.
IT professionals seek the CISSP certification, and hiring organizations frequently look for candidates who have passed the exam because candidates with the CISSP credential have sufficient knowledge of cybersecurity to pass the exam, as well as hands-on experience and, potentially, formal CISSP training.
In case you didn't know, the CISSP certification isn't for the faint of heart. It involves a significant amount of time and effort to study and get familiar with all of the exam's eight domains.
CISSP is also a high-level test with a mix of advanced inventive and multiple-choice questions. The exam will last roughly six hours.
The eight domains covered by the CISSP exam, along with their associated grades:
Security and Risk Management – 15% of the entire exam score

Asset Security – 10% of the exam

Security Architecture and Engineering – 13% of the exam

Communications and Network Security – 14% of the exam

Identity and Access Management – 13% of the entire exam

Security Assessment and Testing – 12% of the CISSP exam

Security Operations – 13% of the exam

Software Development Security – 10% of the entire CISSP exam.
What are the differences between CEH and CISSP?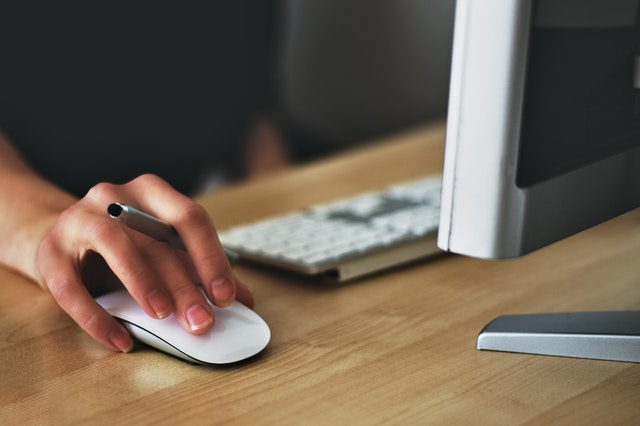 Requirements
There are a few differences between CEH and CISSP certificates. The requirements for acquiring the credentials are one of them.
For example, you must have at least two years of proven cybersecurity experience to acquire the EC-Certified Council's Ethical Hacker certification. However, you must recognize that this prerequisite is only relevant if you intend to take the exam without first completing any formal training.
On the other hand, you must have at least five years of paid work experience in two or more of the eight CISSP CBK domains to be eligible for a CISSP certification. You can, however, lower your years of experience by one if you choose the CISSP Experience Waiver.
If you're just getting started in the field of information security, the CEH certification is a better choice. You can, of course, register for the CISSP exam. You will, however, be permitted a specific number of years after passing the exam to complete the (ISC)2 requirements.
Average salary
There's no way we are going to talk about the CEH vs. CISSP debate without mentioning the possible earnings you may earn with either certification. According to ZipRecruiter, workers with the CEH certification earn an average of $104,813 per year in the United States. A CEH-certified professional's hourly pay is estimated to be $50.39.
Furthermore, according to (ISC)2, the average yearly compensation of a CISSP-certified expert is $138,647.
In the end, both the CEH and the CISSP certifications will lead to higher-paying employment. When compared to CEH, CISSP will provide you with more money.
Certification fees
The cost of the exam will be another consideration in the CEH vs. CISSP debate. If you just have limited money for certification, taking the CEH exam is a better choice. This is because you only have to pay a $100 exam price to obtain the credential.
The CISSP exam, on the other hand, is far more expensive than its cousin. The exam costs $699, which is around $600 more than the CEH certification from EC-Council.
Opportunity for advancement in your career
Information security specialists are in high demand without a doubt. Employers clearly require CEH and CISSP personnel to improve security operations, as seen by a short check of the main job sites.
Nonetheless, the CISSP certification opens up significantly more job options in the field of information security than the CEH. According to a LinkedIn job search conducted in April 2019, there are 4,500 potential career positions in the United States that require CEH.
Given the CEH's criterion of "two years of experience in one domain," these positions are more technical (e.g. Senior Penetration Tester, Security Consultant, Security Analyst, Auditor, Network Security Operators).
In comparison, a LinkedIn search for employment requiring a CISSP in the United States yielded an astounding list of over 20,000 results! This list covers the complete cybersecurity spectrum, with roles ranging from those supporting security operations (Security Systems Engineers and Systems Architects) to those directing the effort (CISSP) (Security Directors, IT Managers, Chief Information Security Officers, etc.). Without a doubt, people intending to begin or advance in the information security industry will benefit from the CISSP certification.
International community
Getting a new job is frequently about who you know. Being a part of a solid community can often provide that extra push needed to land the job. A strong professional network is ideal for any cybersecurity worker as a tool to increase career prospects or seek advice, just as it is in many other areas.
The CISSP certification has provided access to a global community of over 130,000 like-minded information security professionals in 160 countries since its founding in 1994.
Since its inception in 2003, the CEH certification has grown significantly, with certified members operating in 145 countries around the world. 
Both credentials are widely recognized across the world, providing exclusive access to two big communities of security professionals and the ability to open up a whole new world of possibilities.
IT career objectives: short-term vs. long-term
Your chosen IT professional's or job path's worth should be determined mostly by the longevity of your vision. In five or ten years, where do you see yourself? What are your short- and long-term objectives in this field? Some people are just concerned with the short term, such as increasing their marketability and worth in their current field of work by obtaining more IT security certifications.
On the other hand, there are more ambitious IT professionals who seek to use this type of certification to open up new career (or perhaps business) prospects. Your decision between the CISSP and CEH certification pathways should be based on your short- and long-term objectives, as well as your general motivation for pursuing this type of education and training in the first place.
CEH vs CISSP: Which Certification Should I Take?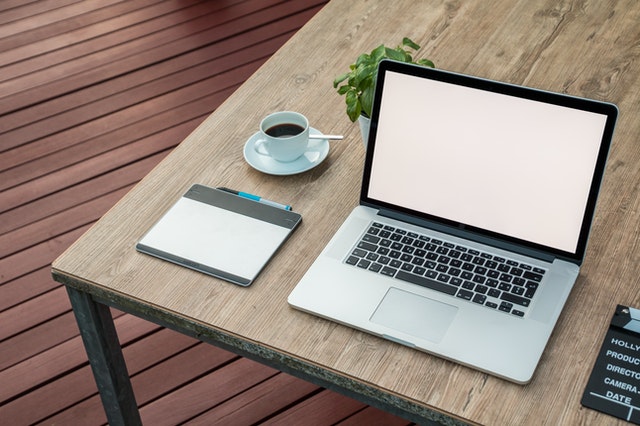 A professional can pursue CISSP certification if he or she has at least five years of cumulative, paid, full-time job experience in two or more of the eight areas of the (ISC)2 CISSP Common Body of Knowledge (CBK).
Because of the different levels, these two courses cater to, the experience required for each varies.
CEH is a core level training course, whereas CISSP is an advanced level course.
Both courses have proven to be the best for individuals who are just starting their careers in cybersecurity as well as seasoned professionals who have been in the sector for years and want to confirm their skills.
Which one is easier: CISSP vs CEH?
This is a difficult question to answer. It all depends on your individual opinions and ability. Both the CEH and the CISSP address the same critical topic of cyber security. While one searches for security flaws and ways to attack the system, the other manages the security system's operation. 
CEH is often thought to be less difficult than CISSP. The final exam for a CEH course contains fewer questions than the final exam for a CISSP curriculum.
Conclusion
So, if you're attempting to determine whether to become a CEH or a CISSP, you need to know everything there is to know about the CEH vs CISSP training programs.
Both certifications are extremely popular, and rightfully so. However, if you're searching for a certification that has gained the reputation of being the industry's Gold Standard, go no further than the CISSP!
Alternatively, it is obvious that a CEH training program will be easier to complete, but it will not pay as much as a CISSP course.
In the end, either course – CEH vs CISSP – is a valuable option that can lead to profitable career and business opportunities. The certification's worth is determined by the person who uses it. The short-term and long-term value you get from your certification will be determined by how you employ the knowledge, abilities, and experience you've obtained along the way.
Don't forget to take our free CEH practice test to get familiarized with the format as well as the questions of the actual exam to strengthen your knowledge and skills and pass the actual exam with a high score on your first attempt. Good luck to you!