The Chartered Financial Analyst® (CFA) qualification is a wise choice if you're thinking about beginning a career in finance. You will receive a cost-effective certification from CFA along with worldwide recognition and a comprehensive grasp of finance.
The CFA benefits you will obtain at the end will make the challenging CFA charter procedure worthwhile. Before taking the CFA test, all of your doubts might seem to be self-fulfilling. In order to gain a few more hours of preparation time, you could experience sleepless nights, miss out on weekend activities with family and friends, and make a number of other sacrifices. After receiving your CFA charter, however, all of these sacrifices become unnecessary since a whole new universe of options is now available to you.
Hence, if you're interested in becoming a CFA, learn more about the various advantages of earning the credential. As you can see, each of these CFA advantages might aid in professional advancement. The CFA can thus be just what you need to accomplish your professional objectives. Enter the fray!
Let's get started with our free CFA level 1 practice test so you can ace your exam on the first go.
Overview of CFA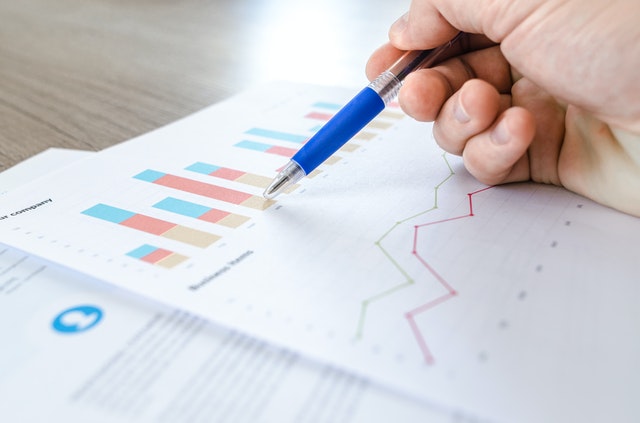 Let's take a quick look at the key takeaways of CFA before moving on to the benefits of CFA certification.
Earning the CFA is a time-consuming, expensive, and difficult process that may not be suitable for all financial professionals

An applicant must pass the three-level test, get job experience in a related industry, present letters of recommendation, and apply to join the CFA Institute in order to become a CFA

For many people, the educational component of the procedure is the most difficult, with each level of the test requiring over 300 hours of preparation work

Despite the significant financial and time commitment required to study for the exam, almost half of all applicants fail

For some people who get the CFA, the benefits include a higher CFA salary, a better reputation, and a promotion in their job; for others, the CFA has a smaller impact on their salary, reputation, and career.
6 Reasons To Become A CFA
Let's look at how the charter might benefit you and your career to help you decide whether to pursue it.
#1 Boost your financial career
One of the most crucial benefits of having a CFA qualification is that it enhances your career in the financial field.
While nothing on your resume (including the CFA charter) assures you a job, it will improve your finance credentials. People in the sector understand how much work and effort it takes to become a CFA charterholder. Employers will notice your work ethic, analytical talents, and ethical grounding if you earn the charter.
The CFA charter will not guarantee you a dream job, but it will provide you with comprehensive expertise in the fields of investment research, asset management, and ethics. It will also say a lot about your qualifications and work performance.
For industry professionals
The rise of the CFA charter as an industry gold standard has been supported by globalization and the expansion of the financial services sector during the last 30-40 years. The CFA designation began to be used as a quality indicator in hiring decisions by global top investment banks, asset managers, and even accountancy firms (with financial services consulting arms). CFA charterholders are also preferred by organizations that focus on the investment institutions such as mutual funds, pension funds, and insurance corporations that acquire substantial amounts of securities for money management objectives). And that's a compelling reason to inquire about how to obtain a CFA.
For non-investment professionals
Lawyers and accountants are among the professionals who have pursued the CFA.
These are frequently obtained as additional qualifications to enhance professional competence, particularly for those who specialize in financial services or financial securities. It isn't absolutely necessary, but it is beneficial.
The CFA charter, on the other hand, can help data scientists and engineers who specialize in statistical financial analysis, as demand for this combination of skills is growing. 
For students
If you're interested in a job in banking, the CFA charter is a good option. It makes sense to add another point to your CV if you can afford the time and money, but don't make the mistake of thinking it would immediately bring you a job.
Knowing how to network and obtaining good internships and work experiences as a student will help you land your first career in banking.
#2 Ensure you have a deep knowledge of finance
The CFA test course is intended to provide you with a solid academic base as well as sharp technical abilities. It also includes anything relating to finance and investing, whether directly or indirectly.
The CFA test, in particular, is divided into three parts or levels. These levels all focus on the same ten topics, with each level becoming more challenging as it progresses. In fact, unlike some other finance or investing tests, Level II can only be taken after Level I has been passed, and Level III can only be taken after Level II has been passed.
Here are 10 topics on the CFA exam:
Ethical and Professional Standards

Quantitative Methods

Economics

Financial Report and Analysis

Corporate Finance

Equity Investments

Fixed Income

Derivatives

Alternative Investment Portfolio

Portfolio Management and Wealth Planning
You must develop your grasp of a wide range of topics when studying for the CFA Level 1 exam. Above all, the Level I course is comprehensive enough to cover all aspects of the banking business today. In fact, we believe the examiners' main purpose is to make accountants and finance professionals learn about accounting.
The program then becomes more detailed and specialized in finance issues if you pass the CFA Level 2 test. The CFA Level 3 test, on the other hand, is heavily weighted on portfolio and wealth management. Level 3 also offers essay questions that ask you to integrate a variety of topics and apply them to real-life settings.
As a result, passing all three levels necessitates a significant amount of effort. When you pass, though, you'll have unrivaled knowledge and the confidence to pursue any career in your area.
#3 Be affordable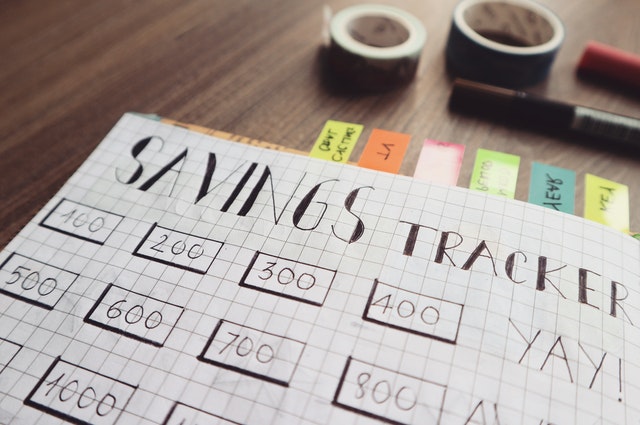 While an MBA might cost more than $100,000, the CFA exam cost anywhere is from $2,600 to $8,000, depending on when you register, what study materials you purchase, and how many examinations you take.
The $2,600 assumes early registration costs for all three levels, as well as consecutive passes using only the CFA curriculum (no third-party study resources).

The $8,000 figure is based on typical registration costs for all three levels, consecutive passes, and the use of third-party materials throughout the process.
In terms of professional qualifications, that's still a fair deal.
Thus, a  low-cost certification will provide you with global recognition and a thorough understanding of money. Moreover, unlike some full-time MBA programs, you won't have to leave your job while studying for CFA.
#4 Give you global recognition and unique networking opportunities
The CFA charter is one of the most well-known financial professional designations in the world.
CFA charterholders benefit from greater worldwide career mobility as a result of their global reputation. If you're going to relocate to Asia, for example, a CFA charter earned elsewhere will still be valued by Asian businesses during the hiring process.
It is the same qualification, and candidates from all around the world are getting their charters. There are currently over 170,000 charterholders in 164 countries throughout the world. And the amount continues to rise. CFAs can be found almost anywhere, especially as more local CFA societies arise.
These numbers are amazing, but they also provide you with a lot of networking and job options. Indeed, charterholder societies frequently publish job openings from companies looking for charterholders. Furthermore, when you actively network with other members of the community, your chances of acquiring these positions improve dramatically.
The CFA charter is also really global, unlike several accounting certifications that are more geo-specific (e.g., the ACCA in the United Kingdom and the CPA widely in the United States). It's possible that your work will take you from Mumbai to New York or London to Singapore. And the value of your CFA designation will follow you wherever you go. As a charterholder, you clearly have access to some incredible options.
#5 Help you earn attractive salaries
A better income is unquestionably one of the benefits of CFA certification. As previously said, CFAs frequently work for the world's most well-known financial institutions. And it's no secret that these businesses are willing to pay a higher amount.
If you work for a small business or a small, specialty hedge fund, however, the CFA still provides you with unique advantages and financial power. Your boss will assign you to more challenging assignments that will offer you more experience. As a result, you'll get paid more. Of course, these benefits are accessible on a first-come, first-served basis, and only to firms that appreciate the CFA charter.
Do you want a specific figure? The CFA Institute, on the other hand, has stopped conducting yearly salary surveys because they discovered that too many factors influenced average incomes among members. However, according to the most recent CFA Institute wage study, shareholders enjoy a significant pay premium of 54 %.
| | | |
| --- | --- | --- |
| USD | CFA charterholders | Non-holders |
| Annual median salary | $180,000 | $116,850 |
CFA candidates saw a rise in pay, compared to non-candidates:
If they've passed CFA Level 1, their earnings will improve by 29%

If they've passed CFA Level 2, they'll get 34%

If they've passed CFA Level 3, they'll get 53%.
That's an amazing return on investment! Finally, obtaining a CFA charter will provide you with more financial opportunities and make it easier for you to investigate others. As a result, you should expect greater flexibility and higher income in your profession than you would if you didn't have a CFA charter.
#6 Waives Licensing Requirements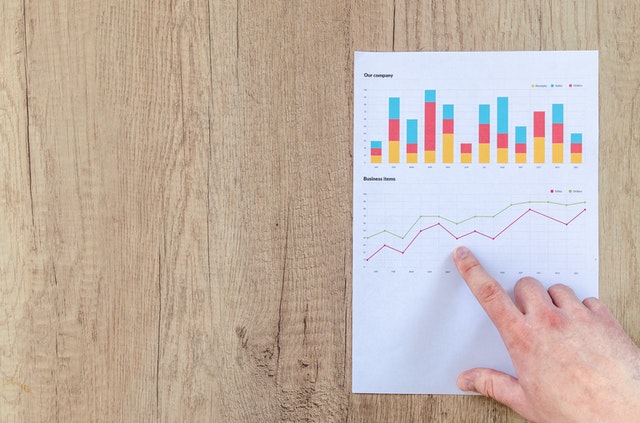 The CFA charter is recognized all throughout the world. According to the CFA Institute, the charter is formally recognized by 40 countries and territories. As a result, some countries exclude qualified professionals from some or all of the criteria, particularly in the fields of investing and trade. As a result, you can work in other regions of the world without having to worry about specific regulatory issues. Charterholders are exempt from licensure exams in 27 countries, according to the CFA Institute.
As you can see, the CFA charter has a lot of benefits, which is why obtaining it is so challenging. It not only takes a lot of time and effort, but it also costs a lot of investment.
FAQs –  CFA Benefits
What are the advantages of CFA level 1?
People who got strong entry-level jobs or advanced in their careers after passing Level I stated it helped them even more if they demonstrated a willingness to pursue the charter. Some even suggested that putting yourself as a Level II candidate on your resume was preferable to showing yourself as a Level I pass. They told stories regarding how firms considered becoming registered for Level II as a positive thing.
How can I become a certified CFA?
You must pass the three-level CFA exam, have work experience before, during, or after the program, submit several letters of recommendation, and apply to join the CFA Institute to become certified.
Is it difficult to pass the CFA exam?
According to most accounts, passing the three-level CFA exam is difficult. Each level of the exam normally requires at least 300 hours of study time, with a pass rate of around 50%.
Is a CFA more valuable than an MBA?
The CFA and MBA are both beneficial to financial professionals who want to expand their knowledge, improve their reputation, and progress in their professions. Possessing both might also offer someone an advantage. Money managers and registered investment advisors are among the financial professionals that are most interested in earning a CFA.
Final Thoughts
After reading our text, you might want to learn how to become a CFA charterholder and be aware of the main advantages. A CFA review course is the finest tool for passing the CFA exam and obtaining CFA benefits aside from that. Thus, review the top CFA study guides to choose which course is appropriate for you is our suggestion.