When weighing the advantages of the CFA charter, we frequently come to the question of whether it is a good investment.
While the return part of the equation is more subjective and difficult to estimate (since possible benefits are dependent on a variety of factors that are specific to you), the monetary cost is more predictable, with a narrower range that is similar to the majority of candidates.
Here's a detailed breakdown of the CFA cost you'll need to budget for all three levels of the CFA exams, including CFA course fees if you use third-party study materials.
We'll begin by looking at the total fees of CFA tests (and their assumptions). Then we'll go into the specifics of the five primary sorts of charges before exploring money-saving ways to reduce these prices even more.
How Does The CFA Cost You?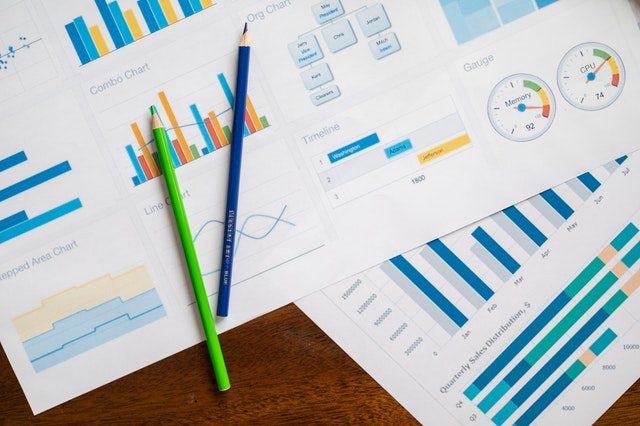 The total cost of all three CFA tests is between $2,600 to $8,000, assuming 3 consecutive passes and no traveling or hotel expenses.
The following is a breakdown of the CFA exam fees per level:
CFA level 1 cost: $1,200–$3,000

CFA level 2 cost: $700–$2,500

CFA level 3 cost: $700–$2,500
The following are the two major factors that influence the price range:
The exam registration date

Study materials
Let's go through each of the five important cost components so you can enhance your estimations even further.
Fees for CFA enrollment and registration
The following are the CFA fees:
A one-time enrollment charge of US$450 (paid the first time you register for Level 1)

A registration fee of $700-$1,000 (depending on when you register for your tests) for each Level or retake.
The following are the test costs payable to CFA Institute in 2022, as well as the registration deadlines (both till 11:59 p.m. Eastern Time):
Fee type (for all Levels)
CFA exam cost ​(US$)
One-time Enrollment Fee
​(paid once only during first Level 1 registration)
$450
Registration Fee (for each Level or retake):
Early Registration
$700
Standard Registration
$1,000
Price of CFA calculator (TI BA II Plus or HP12C)
Most candidates overlook this expense, despite the fact that it is only $50 on average.
If you prefer to bring an extra calculator to use during tests, remember to double the cost listed below. The following are the costs of the four CFA-approved calculators:
Texas Instruments BA II Plus: $31

Texas Instruments BA II Plus Professional: $46

HP12C: $50

HP12C Platinum: $50
The cost of CFA study materials
There are two parts to this, depending on whether you're learning using CFA curriculum or third-party study materials:
Physical CFA curriculum books

(an additional $299+ per Level): By default, the CFA registration cost includes the e-book version of the curriculum. If you want tangible copies of the CFA curriculum materials, you'll have to pay an extra $299 each Level (plus additional shipping fees). If you live outside of the United States, you will almost certainly be charged import charges and/or customs fees when the package is delivered.

Study resources from other parties

($199-$1,999 for each level): While studying solely from the CFA curriculum is absolutely possible, some candidates may want to invest a little more money in more succinct third-party study resources to save time. For each CFA test level, the fee is determined by the type of package and prep service you select. Given the large variety, I'll go through normal, required expenditures in more detail in a subsequent section.
Here's a quick rundown of the various sorts of study material packages available from each CFA prep company, along with their associated costs for each Level:
Study Material Cost, ​per CFA Level (US$)
Study Notes Only
Self Study*
Premium (Online)
​+ Review Course*
Premium (Classroom)
​+ Review Course*
Kaplan Schweser
$329
$649
$1,499​
$1,799
UWorld
–
$199-299
(L1 only)
–
–
Bloomberg
–
$699
$1,999
–
Salt Solution
–
$129 per month
–
–
IFT
$175-425
$299-550
$555-825
–
Cost Range ($)
$329
​per Level
$199 – $699
​per Level
$1,499 – $1,999
per Level
$1,799
​per Level
Study notes, a question bank, and CFA Level 1 Mock Exam are usually included in self-study packages. Premium courses (online or in the classroom) contain self-study materials, online/classroom lectures, and 2-3 days of review sessions.
Other CFA costs (travel, retakes, and rescheduling costs)
Despite the fact that the new computer-based testing (CBT) will be available in 400+ sites across the world starting in 2022, some CFA candidates may still have to drive a long distance to a test center and/or make plans to stay overnight nearby. These additional charges (if applicable) must be taken into consideration for all three levels.
Exam retake fees are another big cost consideration (and the associated study material costs if using a prep provider). Each exam retake costs $1,000 in normal registration fees (mandatory) and can be an extra $750-$1,500 if you need to acquire the most recent study materials, as shown in the Registration Fee and Study Material sections.
Annual fees for regular members of the CFA Institute
Finally, once you've passed all three levels of the CFA tests and presented qualifying work experience and references, you can apply to become a regular member and earn your CFA Charter. This annual membership will cost US$275 in the future.
Important note: Only Regular Members of the CFA Institute have the authority to use the Chartered Financial Analyst or CFA marks.
To put it another way, attaining the CFA Charter requires being a Regular Member of the CFA Institute.
How Are CFA Costs In 2022?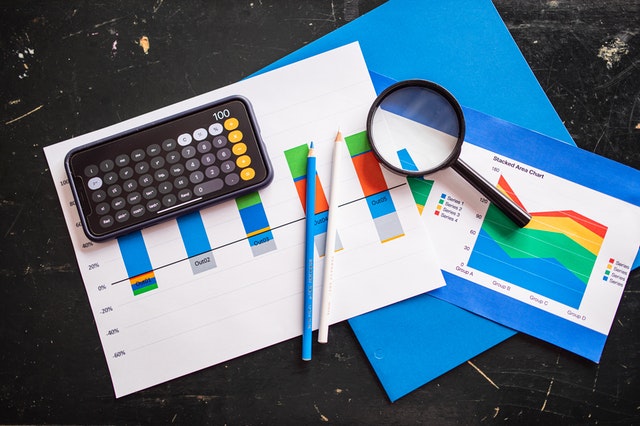 CFA level 1 fees in 2022
The majority of readers with financial concerns intend to take the Level 1 exam. So, here's your spending plan for the CFA level 1 exam fees:
| Registration Date | Enrollment | CFA level 1 fees | Total | | |
| --- | --- | --- | --- | --- | --- |
| Early | $450 | $700 | $1,150 | | |
| Regular | $450 | $1,000 | $1,450 | | |
| Late | $450 | $1,450 | $1,900 | | |
CFA level 2 fees in 2022 
| Registration Date | CFA level 2 fees | | | | |
| --- | --- | --- | --- | --- | --- |
| Early | $700 | | | | |
| Regular | $1,000 | | | | |
| Late | $1,450 | | | | |
The price is the same as Level 1, with the exception that there is no one-time enrollment fee.
CFA level 3 fees in 2022
Exam fees are the same as for Level 2. However, you can save money on your CFA study materials by taking advantage of these CFA exam discounts.
Adding to the Costs of the Basic CFA Program Is a Good Investment
If you do not pass a level of the CFA Program exam, you will have wasted your enrollment costs.
If you are serious about becoming a charter holder, you must pay the same registration price to retake the exam or exams you failed previously. Because only 20% of people who begin the CFA Program go on to obtain the charter, and few people pass all three levels the first time, you may need to retake at least one level of the exam and set aside monies for it.
While there are no promises that you will pass all three levels of the CFA exam the first time around, investing in an exam preparation package or course can considerably improve your chances.
Surprisingly, the top offers range in price from $649 to $1,499, which is close to the amount you might set aside as a contingency in case you fail the exam. Practice problems, online resources, in-person and online classes, reviews, and, in some cases, mock tests are all included in these packages.
If you go all out and buy packages for all three levels, you'll pay anywhere from $1,947 to $4,497 and considerably improve your chances of getting the charter. And, when you think about it, that's still a lot less than the cost of an MBA.
How to lower CFA exam costs: Tips, discounts & free resources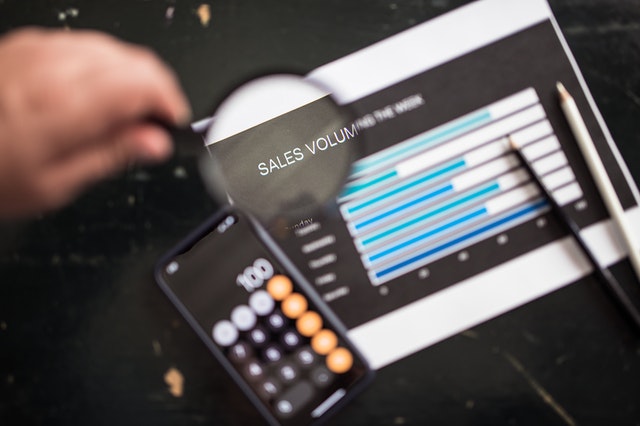 If at all possible, register early. This saves $300 off each Level's standard registration fee of $1,000. We also advise candidates to register early in order to have enough study time to improve their chances of passing.
Obtain company support for your CFA exams. This may not be as difficult as it appears; here's a step-by-step strategy for getting your company to sponsor you. It's worth a shot because you might get your entire CFA costs covered for free; you won't know until you ask (properly).
Apply for scholarships. Scholarships are available through the CFA Institute. All CFA scholarships have different deadlines and application windows, so make sure you know what they are and apply early to be considered for one.
When CFA candidates are eligible for the CFA Institute Access Scholarship, which waives the enrollment fee and reduces the registration fee to USD 250, the lowest CFA exam cost is available. If you receive an Access Scholarship for each level, your total CFA exam cost will be reduced to 3×250 = USD 750! (assuming you always succeed on the first try).
Women's Scholarships at the CFA Institute waive the enrollment cost and decrease the registration fee to USD 350. If you receive a scholarship for each level, your total CFA exam fee might be reduced to USD 1050 (3×350).
The Bottom Line
A CFA certification can allow you to show future employers or clients that you have specialized knowledge and skills in financial research. A three-part test is required to obtain your CFA. 
However, the test is difficult, and the CFA cost is high. The CFA investment is significant, but if you believe it is worthwhile, you should embark on the trip as soon as possible!