If you're getting ready to take the CFA test, one of the first questions you'll want to ask is, "When is the CFA exam?". In this article, we'll show you the CFA level 1 exam dates for each of the three exam levels in 2023.
The dates of Level I tests in 2023 are February, May, August, and November. In 2023, Level II exams will be given in May, August, and November three times per year. The CFA Level III exams will be made available twice a year in February and August/September of 2023.
Let's begin by using our free CFA Level 1 practice questions to brush up on your knowledge and become comfortable with the test's structure, which will help you pass the test with a perfect score!
CFA Program
Exams for the CFA Program are divided into three levels: Levels I, II, and III. Exams, as well as other important days leading up to the exam, are included on the calendar. These dates may change depending on the circumstances. Each exam has a set time limit, and the exam dates available to each candidate may vary based on appointment availability at the time of scheduling. All contributions must be received by 11:59 p.m. ET. CFA Institute has the right to close registration and arrange appointments sooner than initially advertised if situations warrant. For the most up-to-date information on future examinations, please visit the "CFA Exam Updates" website.
The following is important information about the CFA level 1 test date:
Beginning in 2023, all levels of the CFA test will be computer-based.
In 2023, the

CFA level 1 dates

will be available four times: in February, May, August, and November.

In 2023, the LEVEL 2 CFA will be administered three times: in May, August, and November 

In 2023, the LEVEL 3 CFA test will be offered twice: once in February and again in August (new changes to the 2023 CFA exam schedule).
CFA level 1 Exam Date 2023

The following are the specific CFA exam windows/dates for each level in 2023:
CFA Level 1 2023 Exam Dates
| Level I Exam Date Window | Scheduling Deadline | Rescheduling Deadline | Registration Deadline |
| --- | --- | --- | --- |
| February 15-21, 2023 | November 17, 2023 | January 15, 2023 | October 26, 2023 |
| May 17-23, 2023 | February 16, 2023 | April 16, 2023 | February 8, 2023 |
| August 23-29, 2023 | May 25, 2023 | July 23, 2023 | May 3, 2023 |
| November 15-21, 2023 | August 17, 2023 | October 15, 2023 | August 9, 2023 |
Read more >> Best CFA Level 1 Books & Study Materials In 2022
Test schedules
All CFA tests will be computer-based starting in 2023. Exams are divided into two sessions, with a break in between if desired. Each exam lasts about two hours and fifteen minutes.
You can expect 90 multiple-choice questions every session on the LEVEL 1 CFA exam. That brings the total number of questions to 180. On average, you'll have 1.5 minutes for each question.
Pledge, tutorial, and survey: 30 minutes
SESSION 1: 135 minutes
No. of questions: 90 questions

BREAK (optional): 30 minutes
SESSION 2: 135 minutes
No. of questions: 90 questions
WHOLE TESTING TIME: 4.5 hours
WHOLE EXAM DAY: 5.5 hours
How do I register for CFA Level 1?
You must complete the following two procedures in order to register for the CFA exam:
You can register for the CFA exam once registration opens. Remember to keep track of the CFA registration deadlines.

Schedule your exam at the testing center of your choice. If you need to reschedule, do so before the scheduled appointment time. Changing your planned appointment will cost you an amount of money.
It's vital to remember that registering for an exam is a two-step process. After you've registered for your exam, you'll need to schedule your exam. If your desired location is not listed, please try again. Our appointment schedule is updated on a regular basis.
Please note that some test centers hit maximum capacity before registration closed owing to the epidemic. The CFA Institute is trying to increase the number of jobs available and to help candidates in affected locations. To avoid scheduling conflicts, we encourage you to register as soon as possible.
All three levels of the CFA exam are now administered by computer-based testing, ending 60 years of paper-based examination for Levels ll and ll. You must first register with the CFA Institute, after which you will be given the option of scheduling your exam on one of the CFA Institute's dates.
Your CFA Program Curriculum will be made available to you in digital form once you register for the exam. A printed version is also available for USD 299 + shipping and customs costs after registration. Alternatively, you can print the whole or parts yourself.
Read more >> CFA Level 1 Exam Day Tips: How To Prepare For Your Exam?
How much does it cost to get CFA Level 1?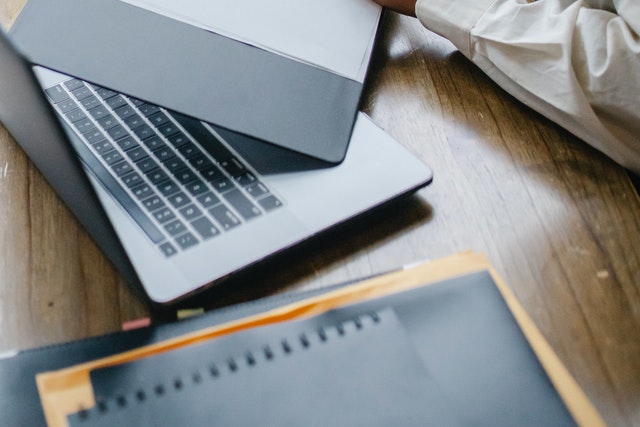 Apart from CFA level 1 2023 dates, you should be aware of the CFA test expenses, which vary based on when you register for the exam, but there is a one-time registration charge of $350 when you register for the Level I exam for the first time.
Early enrollment costs $900 and standard registration costs $1200 for each CFA level.
If you pay the rescheduling charge of USD 250 (for each rescheduling time! ), you can reschedule your CFA exam before the rescheduling deadline. Within your exam window, the rescheduling option allows you to change your exam day or test center location. Seating availability may necessitate the change. If there are no open seats at a certain time, you should check for availability on a frequent basis. However, keep in mind that each true rescheduling for 2023 examinations costs USD 250. Also, familiarize yourself with test center details (options are different from center to center, e.g. the length of the exam window can differ).
Deadlines for CFA Institute Scholarship:
14 February 2022
13 June 2022
Until recently, if you wanted to apply for Access Scholarship, you had to plan well ahead, as the deadline expired in mid-September of the year before the exam you wanted to take, e.g. all 2022 CFA exams were due on 15 Sept 2020. 
The CFA Institute, however, seems to want to change this for the 2022 CFA exams. At least two application windows will be offered in 2022, and both will be quite short, but they will be closer to your CFA exam, which will make it easier for you to plan your CFA exam. Initially, the application window for the Access Scholarship was supposed to open in May 2022 and again in the fall. As of now, we know that the first Access Scholarship application window for the 2022 CFA exam begins on 10 January 2022. The next application window will open on 9 May 2022. Apply for your Access Scholarship by setting up an account with CFA Institute. 
Other scholarships offered by the CFA Institute are Women's Scholarships and Student Scholarships. They are currently given out on a "rolling" basis. As a result, there is no one deadline, but rather a number of short application windows. If you're a student, see if you can apply through your school. And if you're a woman, the new guidelines should make it easier for you to obtain a scholarship.
The dates for the CFA level 1 test are all listed there. We hope that this post will be helpful to you as you select your CFA level 1 exam date.