Tackling the CFA Level 1 test is a daunting endeavor for most students, especially when the pass rate at this level has decreased to a record in 2022. You may be asking if you need to start studying for this exam as a CFA applicant. Step-by-step guidelines for passing the CFA Level 1 test are provided in the article that follows on CFA level 1 exam day tips. The experience of top applicants who passed CFA Level 1 and CFA teachers were used to create the content.
Take advantage of our free CFA Level 1 practice questions as well if you want to ace the test the first time.
How to Study for CFA Level 1 Exam?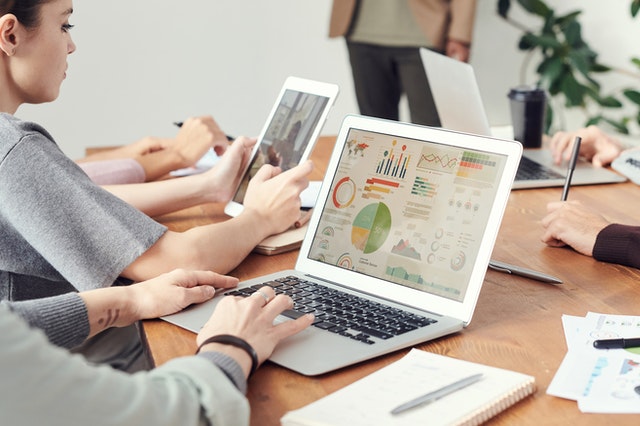 CFA Level 1 has 10 subjects, each subject consists of 1 to 4 courses according to the curriculum of the CFA Institute. However, the design of the lessons in the curriculum does not mean that the candidate must approach the curriculum in that order. So should you learn them in the above order or in another order of your own? To get the best answer, take a look at the recommended study order for CFA Level 1 subjects below – it will help you know the best way to study for CFA level 1.
(1) Quantitative analysis method (Session 2)
Quantitative Analytical Methods are the core foundational subject of the CFA Level 1 curriculum. The course covers concepts such as Time Value of Money, Present & Future Value, and Annuity Cash Flows. With a solid understanding of these topics, you'll have a huge advantage in areas such as Property Valuation and Portfolio Management. During your study of Quantitative Methods, you will be proficient in the use of the official Texas CFA – BA II Plus calculator.
(2) Analysis of financial statements (Session 6-9)
By understanding and grasping the interplay of the Balance Sheet, Income Statement, and Statement of Cash Flows in the Financial Statements, Session 7 is especially useful if you don't have a business accounting background.
In this course, you will focus on asset and liability classes that are often susceptible to alternative accounting policies and estimates. As an analyst, the ability to understand the metrics and analyze a company's financial position is crucial. Therefore, this is an important part that you cannot fail to pay attention to when starting to study Financial Statement Analysis. Topics covered in this course include Inventory Costing (LIFO/FIFO), Depreciation Costs, Intangible Fixed Assets, Deferred Income Tax Expense, Lease Accounting, and Bond Accounting.
(3) Property classes (Session 14-19)
With the multitude of asset classes covered in the syllabus, here's the order in which you should consider taking them:
Investing in Bonds (Sessions 16 and 17): Once you have mastered the concept of Time Value of Money in the Quantitative Analytical Methods course (Session 2), you will quickly understand the topics covered in the course. this subject.

Investing in Stocks (Session 15 and 14): Session 15 focuses on the analysis, valuation, and characteristics of equity securities. Again, knowledge of the Time Value of Money will prove beneficial as you can quickly move from understanding equity securities to valuing equity. With a solid knowledge base on equity securities in Session 15, you can move through Session 14 and the topics in this session easily.

Other types of investments (Session 19): This is a relatively easy subject and sometimes you are often subjective. Real Estate and Equity can be seen as cross-cutting topics in this course. This isn't a very complicated topic, but when it comes to 3% of the total score on the CFA test, getting this full 3% can make a huge difference to your overall score!

Derivatives (Session 18): When building a conceptual framework to understand the underlying Derivatives, Futures, Futures, Calls or Puts, and Swaps, Session 17 will cover. Make sure you can afford to thoroughly understand the differences between these financial instruments.
(4) Corporate Finance (Session 10-11)
Although this course overlaps with the accounting section discussed above, it is worth noting that you will specialize in Financial Analysis Techniques, as well as Net Present Value and Net Present Value. Internal rate of return in quantitative methods. The topic of the Cost of Capital budgeting and leverage measures is the foundation of the lesson. Corporate governance is also part of the lesson in this topic and is certainly one that needs to be studied more closely for the exam.
(5) Quantitative Analytical Methods (Session 3)
Returning to the Quantitative Analytical Method, this course is often considered as one of the difficult topics in the textbook. It introduces concepts like samples and estimates as well as hypotheses, you should be aware that difficulty understanding these topics can slow down your learning. Therefore, you should build an appropriate amount of time to deal with this study.
(6) Portfolio Management (Session 12-13)
Portfolio planning and the process of building it are important topics in this module. In addition, statistical concepts such as standard deviation as applied in Portfolio Management are also covered in this course.
(7) Economics (Session 4-5)
Economics covers 3 main areas and takes time to get through
Microeconomic Analysis (Session 4): Especially important if you are new to the field of economics, this section introduces you to the basics of supply and demand. Once you've grasped the above concepts, you can extend your knowledge to move on to the output and overheads of the business such as fixed costs, variable costs, and profits. record.

Macroeconomic Analysis (Session 4): The course also covers basic macroeconomic concepts, starting with the analysis of aggregate demand, supply, and output combined with measuring economic growth. Turning to business cycles in different economies, this section concludes with a look at fiscal and monetary policy as a platform for mitigating economic activity.

Monetary and financial policy, international trade, and exchange rates (Session 5): This section explains the flow of goods and services, physical and financial capital between countries. It also provides an overview of money market fundamentals.
(8) Professional Ethical Standards (Session 1)
This is an important but not an easy topic among CFA subjects, so don't wait until the last week to study it. Ideally, you should spend half a month to a month before the exam to focus on the issues in the subject. Make sure you understand and have a good grasp of the codes and standards of professional ethics – CFA scenarios will allow you to put these conventions into real-life context. The questions will be fact-based to ensure you can apply the rules outlined above to specific hypothetical situations.
CFA Level 1 Preparation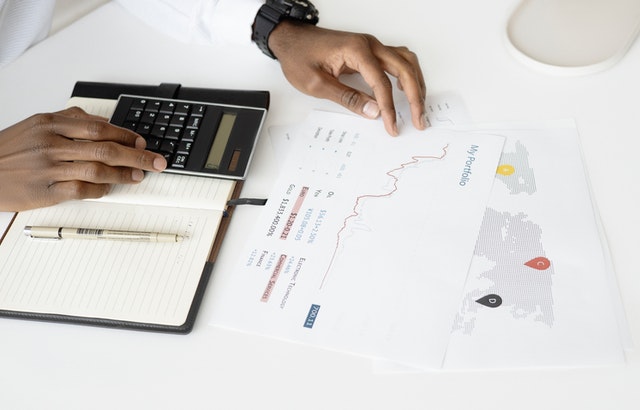 Getting Started with the Level 1 CFA Program
The CFA Level 1 curriculum revolves around 10 subjects allotted with a certain proportion. The curriculum of CFA is revised each year, so the proportion of subjects may vary from year to year. Below are the proportions of the 10 CFA Level 1 subjects for 2022:
| | |
| --- | --- |
| Name of CFA Subject | Proportion |
| Ethical and Professional Standards | From 15% to 20% of the total questions |
| Quantitative Methods | From 8% to 12% of the total questions |
| Economics | From 8% to 12% of the total questions |
| Financial Statement Analysis | From 13% to 17% of the total questions |
| Corporate Issuers | From 8% to 12% of the total questions |
| Equity Investments | From 10% to 12% of the total questions |
| Fixed Income | From 10% to 12% of the total questions |
| Derivatives | From 5% to 8% of the total questions |
| Alternative Investments | From 5% to 8% of the total questions |
| Portfolio Management | From 5% to 8% of the total questions |
It can be seen that the subjects with the highest weighting are Ethical and Professional Standards, Financial Reporting and Analysis, Equity Investments, and Fixed Income. Temporarily call this the Big 4 group – accounting for more than 50% of the total score. Therefore, to ensure that you can increase your ability to pass the test, try to invest in learning and mastering the knowledge in these 4 subjects.
Learn about the CFA Level 1 exam
According to the official announcement from the CFA Institute, the CFA Level 1 exam will be held 4 times a year in February, May, August, and November. However, there is a gap to register between exams (incl. both retakes and higher-level exams) in 6 months. Therefore, you should pay attention to choosing the CFA exam in accordance with your personal plan and intentions.
The CFA Level 1 exam is held in a computer-based format. The exam format is 100% multiple choice with a total of 180 questions centered around the candidate's knowledge and understanding of investment instruments and asset classes, as well as portfolio management and standards. ethical and professional standards. The exam will last for 4.5 hours (excluding check-in time and break) and is divided into 2 sessions as follows:
Session 1 (2 hours 15 minutes): 90 multiple choice questions, including Ethics & Professional Standards, Quantitative Methods, Economics and Financial Reporting and Analysis subjects.

Session 2 (2 hours, 15 minutes): 90 multiple-choice questions, including Corporate Finance, Equity, Fixed Income, Derivatives, Alternative Investments, and Portfolio Management.
On average, you need about 90 seconds for each multiple-choice question. You may need more or less time, depending on the question and your mastery. Therefore, it is especially important to study, review and control the time to do the test.
Determine the time to study and schedule the CFA Level 1
All successful CFA instructors or candidates are strongly encouraged to start studying CFA as soon as possible. Accordingly, the CFA Institute recommends that candidates spend an average of 300 hours preparing to pass the CFA Level 1 exam. However, the study and review time for each candidate will vary depending on the framework. individual capacity, knowledge, and experience. In recent years, successful candidates have shared how the actual time they spent studying and revising could span up to 360 hours. Therefore, you should consider and arrange to spend more time reviewing.
In addition, with a huge amount of knowledge, shortening the time to study CFA Level 1 is often almost impossible and difficult to bring the desired results. Especially for those who are just starting out, are not sure of the foundation knowledge, or are too busy with work and study. So, even if you spend 1-2 hours/day studying, you still need at least 5-6 months to be able to "digest" all this knowledge.
Build your own CFA level 1 study plan
After choosing the time to study and take the exam, you should start building your plan to conquer CFA Level 1. The more detailed the plan, the easier it is for you to implement, monitor, and evaluate its effectiveness. A specific study plan should clearly divide time for each subject (based on the proportion of each subject).
As mentioned above, there are 4 subjects with the highest proportion of Ethical and Professional Standards, Financial Reporting and Analysis, Equity Investments, and Fixed Income that will need to focus on reviewing to increase the pass rate. Therefore, you need to focus on areas that you consider important, or areas where you lack knowledge. We have created a learning order below that you can refer to.
Carry out the process of learning and practicing
Based on your own study plan, start working on studying and reviewing CFA Level 1 right away. Conquering CFA Level 1 is not an overnight process. Therefore, how you study is very important. Another piece of advice for effective study and review is persistence and discipline. The process of preparing for the CFA Level 1 exam is not easy, especially as it is very easy to lose motivation and give up due to various barriers.
But no matter how fast or slow you go, every effort you put in is worth it. If self-study makes it impossible for you to commit to a plan, consider studying in a group or in a center. Having friends and lecturers accompanying you will also be a motivating force for you to try and persevere to the end.
Spend 4 – 8 weeks before exam day for mock exams
You should complete all reading of CFA Level 1 about 4 – 8 weeks before the official CFA Level 1 exam date. The rest of the time is the time when you should put all your focus on reviewing the knowledge and practicing the questions continuously. Successful candidates also reported that they spent an entire month before taking the test-taking and retaking the tests.
You can practice tests provided by the CFA Institute or pay for test preparation service providers, such as Kaplan Schweser. You can also take a face-to-face mock test offered by CFA associations at more than 120 locations worldwide or online. These practice tests include a test-specific guide to help you understand what areas of knowledge the questions cover, the necessary calculations, and the terms the CFA institute will test you on.
CFA Level 1 Exam Day Tips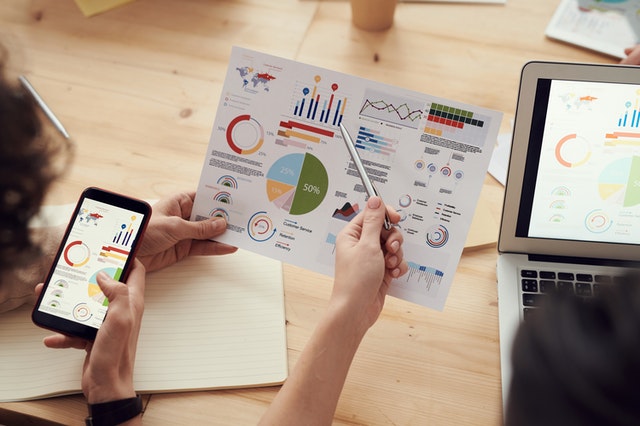 Before the Exam Day
Pay attention to health and spirit before the exam
Candidates always try to absorb as much knowledge as possible in the final days of preparing for the exam. But don't forget to make time for exercise, eating well, or getting enough sleep to stay mentally alert – especially in the days leading up to the exam. You want to perform to the best of your ability, which means you have to take care of your physical health as well as your best mental preparation. If your body is not ready, then hundreds of hours of preparation will mean nothing.
Make a plan before exam day
Be aware of your test location before the test date. It's a good idea to research your route in advance, where to park, to plan your meals between morning and afternoon exams, and to have a general plan of what you need to do on test day. It will be bad if you get lost or arrive later than expected. Even if you are still allowed into the exam room, previous troubles will negatively affect your performance.
Prepare all documents
You have a passport (6 months valid), a CFA-accepted calculator. Please read all instructions provided to ensure you are following the procedure properly. Any personal belongings such as phones, watches, or anything unrelated to the test will not be allowed into the exam room.
On the Exam Day
After 5-6 months of hard study and practice, exam day is the most important moment to prove all your efforts. Therefore, prepare for the test day carefully so as not to encounter unnecessary problems that affect your performance when taking the test.
What to bring to cfa level 1 exam
Make sure you bring the following things:
ID/ International passport
Pencils
Calculator
Time management is key for Level 1
In the new computer-based test, the test will include 180 questions divided into 2 periods, each 135 minutes long. Average 90 seconds per question. An important point to remember is that you will not be deducted points for incorrect answers, so answer every question. If you don't manage your time well, you could get in trouble.
Don't get caught in the trap when the exam is not riddled
Some people tend to think too much about the test question, believing it to be a trap, but end up confusing themselves or spending too much time on each question. The questions are completely within the program of the CFA Institute, so please be sober, calm, and decisively make choices. Do not waste time because there are many other questions waiting for you.
CFA has no trick questions
Some people tend to think too much about a question. They think there must be a trap or trick in the last question into a wrong answer or a waste of time. There are no trick questions at all, so candidates should not think too much, which adversely affects the test results.
According to CFA Institute, it takes more than 300 hours of studying to pass each level of the CFA exam on average. So instead of waiting until the day of the test to thoroughly review, create a clear study plan and follow it religiously. Please refer to our post on CFA Level 1 Exam Day Tips to develop your preparation strategy right away if you do not already have a specific study approach and the required disciplines for the process of studying and preparing for the CFA certification.