The CompTIA A+ requirements and Exam Policies that we will talk about in this article can help you adequately prepare before the test day as well as during and after the exam. Let's begin with our free CompTIA A+ Practice Test on this page if you want to achieve a CompTIA A+ certification.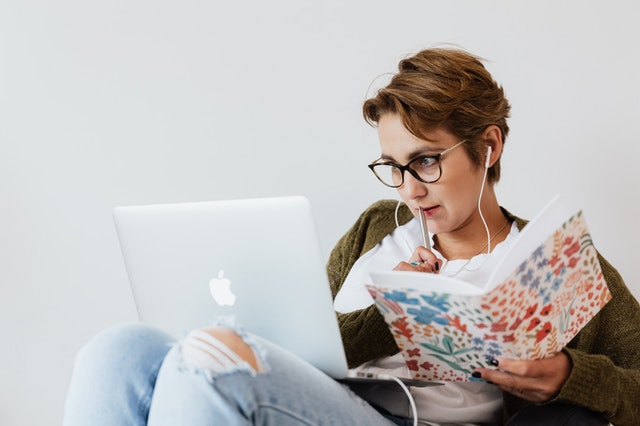 What are the requirements to take the CompTIA A+ exam?
Can anyone take the CompTIA A+ exam? There are no age or educational requirements for taking a CompTIA test. Candidates for any certification should, however, be at least 13 years old.
Candidate Agreement
Explains certification rules and regulations, such as the retake policy, candidate conduct policy, and candidate appeals process.
"

Candidate Information

" refers to all information about you that CompTIA or any CompTIA Agent collects, such as registration information, examination results and scores, and any other information you give for the purpose of participation in a CompTIA Program.

All testing facilities, suppliers, and other service providers authorized by and under contract with CompTIA to conduct specified services related to any CompTIA Program are referred to as "

CompTIA Agents."
 "CompTIA certification"

refers to achieving certification status for a certain CompTIA Program in compliance with CompTIA regulations and accepting the conditions of this Agreement.

"CompTIA Program

" refers to one of CompTIA's certification programs.

"Examination Materials"

refers to any questions, instructions, responses, answers, worksheets, drawings, or diagrams relevant to CompTIA certification examinations, as well as any linked materials.

 "

Marks

" refers to any and all CompTIA titles, trademarks, service marks, and/or logos that CompTIA may expressly authorize for use in connection with the CompTIA certification that you have earned from time to time. Any other CompTIA titles, trademarks, service marks, or logos are not included in the term "Marks."
Candidate Testing Policies
Accommodations during an exam
CompTIA is dedicated to ensuring that persons with disabilities are treated fairly under the law.
Pearson VUE, a CompTIA test service provider, handles requests for accommodations. For further information, go to the Pearson VUE website.
English as a second language accommodation
In non-English speaking nations when a localized version of the test is not available, English as a Second Language (ESL) is a 30-minute time extension for exams administered in English. ESL is not available in English-speaking nations because all of CompTIA's assessments are offered in English.
CompTIA Voucher Terms & Conditions
CompTIA A+ voucher expiration dates may not be extended under any circumstances..

Before the voucher expires, you must register and take the exam.

One voucher is good for one exam and can be used at any Pearson VUE location. Pearson VUE vouchers can only be used in Pearson VUE locations.

Vouchers are particular to a curriculum and, in certain situations, an exam.

Country and currency-specific vouchers are available.

Vouchers cannot be transferred from one program to another.

Lost or stolen vouchers are not the responsibility of CompTIA or the associated exam providers.

Vouchers are non-transferable and cannot be redeemed for cash or credit.

Non-refundable and non-returnable vouchers are available.

Vouchers from CompTIA cannot be resold.

Prior to the expiration of vouchers, CompTIA may discontinue certificates and tests.
CompTIA A+ requirements: Candidate ID Policy
Requirements for Identification (ID)
The candidate's first and last name on the registration form must exactly match the first and last name on both of the IDs given on exam day.

All relevant identification must be provided by the nation in which the candidate is taking the test. If the applicant does not have a valid primary ID issued by the country in which they are testing, an International Travel Passport from their home country, as well as a secondary ID, is necessary.

The candidate must submit two original (no photocopies), valid (unexpired) IDs: one as the main ID (government-issued with name, recent identifiable photo, and signature) and one as a secondary ID (government-issued with name, recent recognizable photo, and signature) (with at least a name and signature, or name and recent recognizable photo).
Certification Retake Policy
If you fail your first (1st) attempt at passing a CompTIA certification test, CompTIA does not need a waiting period between the first (1st) and second (2nd) attempts to pass the exam. However, you must wait at least fourteen (14) calendar days from the date of your previous attempt to pass such a test before making your third (3rd) or any subsequent attempt to pass such an examination.
Once a candidate has passed an exam (or several examinations) and received a certification, he or she cannot retake the exam with the same exam code without CompTIA's permission.

Each applicant is only allowed to take the CompTIA beta test once.

An exam that is discovered to be in violation of the retake policy will be invalidated, and the applicant may be suspended. Repeat offenders will have their access to the CompTIA Certification Program revoked permanently.

Each time a candidate takes the exam, they must pay the C

ompTIA A+ exam cost

. CompTIA does not provide free retakes or retake discounts.
Exam Delivery Policies
All CompTIA test policies, as detailed on our main policy pages, will be strictly followed, with the following exceptions for exams proctored via the Pearson VUE OnVUE platform:
Prior to the date of testing, please carefully study all regulations and requirements specified in the Appointment Confirmation and Appointment Reminder emails that applicants receive from Pearson VUE.

Please bring one (1) valid form of government-issued personal identification that is not expired. Your signature and photo must appear on the government-issued ID.

Candidates who are minors (17 years of age or under) must acquire guardian permission for each testing event. Furthermore, the minor must have a single piece of picture identification (such as a school ID), and the guardian must be present throughout the check-in procedure and willing to display a valid government-issued ID. Visit the

Candidate ID Polic

y page for more information.

Please read the

privacy policy

if you have any questions or concerns about Online Testing privacy.
Continuing Education Policies
As it relates to the Continuing Education program, it covers CompTIA A+ renewal, candidate code of ethics, and audit result policies.
Exam Development
CompTIA examinations are designed by industry professionals for industry professionals. The examinations' content is based on a mix of industry-wide survey input and contributions from our team of volunteer subject matter experts. As a consequence of thousands of hours spent exceeding the industry's knowledge criteria, a rigorous exam creation process has resulted.
The actions that must be addressed while preparing for a high-stakes certification test are listed below, along with how CompTIA addresses those factors.
Subject matter experts (SMEs)
In focus groups, item composition sessions, and item review sessions, subject matter experts are employed. According to CompTIA, one test requires 5,000 subject matter expert hours to design.
Psychologist/Psychometrician
The exam is developed, reviewed, and maintained with the help of a certified psychologist/psychometrician. This assures that the test and the process of developing the test are lawful.
Impartiality and Objectivity
As part of the rigorous processes in maintaining the highest quality standards and ensuring we are appropriately addressing the needs of the IT industry through certification, CompTIA is committed to impartiality and objectivity in carrying out its certification activities, as well as any conflict resolution that arises from these activities.
The integrity of the exam procedure is always ensured by security. CompTIA takes exam security seriously, which is why they have an industry council that establishes worldwide test security standards.
CompTIA Training and CompTIA Certification Exams come with a disclaimer.
CompTIA certification tests are designed to verify that applicants possess the skills and information indicated in the exam objectives. CompTIA follows stringent ANSI rules to generate certificates, ensuring that the whole certification process is devoid of any prejudice, including internal bias or unfair benefits candidates could get by using CompTIA training materials. As a result, applicants who use Official CompTIA Content or training materials should be aware that CompTIA does not guarantee that they will pass CompTIA certification examinations.
Sharing Your Exam Results
If a third party (company, academic institution, military, etc.) has paid for you to take a CompTIA test or participate in the CompTIA Continuing Education (CE) program, CompTIA will communicate your certification status and/or CE completion progress with the 3rd party upon request.
Unauthorized Training Materials
Unauthorized training materials, according to CompTIA, include any source that provides certification test content, such as a website, a PDF file, a social networking page, or a chat session. Unauthorized training resources contain content that is identical to or very comparable to questions on a CompTIA certification test. All of CompTIA's test content is protected by copyright laws since it is considered CompTIA intellectual property. CompTIA's exam content is also never made available to the general public. As a result, if exam information was obtained unlawfully, using unapproved materials to study for a CompTIA exam is considered cheating. Those who distribute such unlawful files are infringing on CompTIA's intellectual property rights and nondisclosure agreements.
Candidate Appeals Process
After receiving written notice of violations from CompTIA, a candidate has thirty (30) calendar days to make a written request for appeal through CompTIA's Candidate Appeals Process. Within thirty (30) calendar days of receiving the notice of violations and applicable sanctions from CompTIA, the candidate must file a written request for appeal with CompTIA, along with a statement describing the grounds for the appeal, why the appeal should be granted, and all supporting evidence. After the thirty (30) calendar day time has passed, a candidate's appeal will not be considered.
For more information, check this Candidate Appeals Process
How do I contact CompTIA?
CompTIA is concerned about the security of our certification examinations. One of our main objectives is to assure the highest level of test material integrity and fairness for all students while administering CompTIA certification examinations.
To that aim, CompTIA has created a form that may be used to report any of the following activities:
During the administration of a CompTIA exam, cheating and/or suspicious activity were spotted at a CompTIA testing center.

Candidates taking CompTIA exams are using unlicensed training resources.

Candidates photographing or copying CompTIA test questions or materials.

Individuals who release CompTIA exam content on any publicly accessible website or distribute paper copies at conferences or other public gatherings.

An authorized proctor or test center administrator's misconduct, such as supplying answers to applicants or permitting candidates to participate in banned activities.

Concerns about testing impartiality or objectivity.
CompTIA Data Forensics
For the validity and understanding of test scores, CompTIA has defined statistical criteria. CompTIA declares a score invalid if certain criteria are exceeded.
To discover testing pattern irregularities, data forensics employs non-automated, probabilistically-based statistical analysis done by psychometric specialists (Ph.D.). Psychometricians identify dangers identified by data analysis and evaluate statistical trends.
Although these patterns can lead to a candidate's exam score being invalidated, they can also indicate exam pre-knowledge, security breaches, fraud, and/or greater security issues.
All candidates must agree to the Candidate Agreement before taking any CompTIA test, which notifies them of the usage of Data Forensics.
CompTIA Privacy Policy
The Computing Technology Industry Association, Inc. ("CompTIA") collects, uses, and discloses personal information in accordance with this policy. Please note that the CompTIA shop is not covered by this policy. The store's privacy policy may be found HERE. You can skip to specific subjects by clicking on the following headings:
Types Of Information We Collect.

Use And Processing Of Information

Sharing Of Information.

Your Choices.

How We Protect Personal Information

Miscellaneous

Contact Information
These are the CompTIA A+ Requirements and Exam Policies. I hope this post was useful to you. Thanks for sticking around!