The CompTIA A+ test is now included in CompTIA's Core Certifications as of 2019. This certification is essential for anyone just starting out in the IT profession because it shows a strong commitment to the field and gives a good basic knowledge of computer systems.
Core 1 (220-1001) and Core 2 (220-1002) are the two exams that make up the CompTIA A+. So, what's the difference between the CompTIA A+ Core 1 and Core 2 exams? Let's figure out the answer in this article!
What is CompTIA A+ like?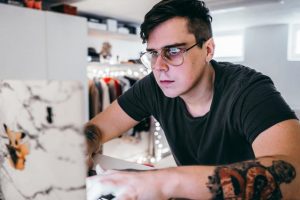 First, we will go through the overview of the CompTIA A+ before discussing two parts of it.
CompTIA A+ is a vendor-neutral IT certification that evaluates applicants' knowledge of a variety of fundamental technologies, including security, networking, virtualization, and more. Vendor-neutral means you'll demonstrate knowledge of a wide range of topics that can be applied to a variety of vendors or platforms.
This certification is one of the best IT certifications for beginners with at least 12 months of hands-on experience working as a help desk support technician, desktop support technician, or field service technician.
The new A+ focuses more on the technology and skills that IT professionals need to support a hybrid workforce, such as:
Higher reliance on software as a service (SaaS) applications for remote work

A focus on troubleshooting and learning how to identify and fix common software, hardware, and connectivity issues remotely

A focus on modifying basic technologies, such as cloud virtualization and IoT device security, as well as data management and scripting

Major operating systems, their applications, and how to keep them up to date

The changing nature of the job, with many responsibilities being delegated to specialist services.
What is the difference between CompTIA A+ core 1 and core 2?
The CompTIA A+ certification is one of CompTIA's Core Certifications. It comprises two exams that must be passed in order to receive the A+ certification.
Core 1 (220-1001)

Core 2 (220-1002)
On both tests, the total number of questions is fixed to 90. The questions are multiple-choice and performance-based questions. A type of situation question gives you a scenario to troubleshoot as if you were in a real-life situation. It necessitates that you connect your theoretical knowledge to real-world examples.
Cores 1 and 2 each last 90 minutes. There are no requirements for these; therefore, you can start studying for them even if you are a complete IT beginner.
CompTIA does, however, recommend that you have at least nine months of experience as an IT support specialist. This is not required in any way, and there are numerous examples of people who have passed the A+ without difficulty despite having no prior work experience.
Core 1 and 2's most recent cycle was launched in 2019. Every CompTIA test cycle lasts around three years before being retired, therefore 1001 and 1002 will most likely be around until 2022 when they will be replaced by upgraded 2001 and 2002 editions.
You must pass both examinations before the current cycle ends if you want to receive the A+ certification. If you only pass one of them, you'll have to retake the exam (albeit in an upgraded version) the next cycle.
Core 1 exam
Exam objectives are broken down into percentages (the extent to which they are represented in the exam) in Core 1:
Hardware (27%)

Hardware and Network Troubleshooting (27%)

Networking (20%)

Mobile Devices (14%)
On a score of 100 to 900, the Core 1 exam gets a passing score of 675.
Core 2 exam
The Core 2 exam focuses on software, cybersecurity, and operational processes, while Core 1 focuses on hardware:
To pass Core 2, you must achieve a minimum score of 700 on a range of 100 to 900.
Core 1 and Core 2 combine to address the following IT issues:
Hardware and Infrastructure (35%)

Security (21%)

Ops and Service (19%)

Software (19%)

Data (7%)
What's new in CompTIA A+ certification?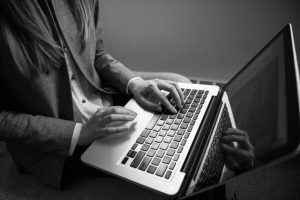 The Core 1 and Core 2 examinations, like any other certification exam renewal, have a lot of new content. Topics from past 900-level A+ exams are likewise heavily emphasized on the new 1,000-level tests.
Here's a breakdown of the new CompTIA A+ examinations, covering what's changed and what hasn't.
What to expect: A deeper look at core topics
Every new version of the A+ exam adds new skills to the exam. The CompTIA A+ certification has always covered a wide range of basics. CompTIA included cloud, virtualization, operating system versions, cybersecurity, and even scripting in this current version.
#1 It was only a matter of time: More virtualization and cloud computing
CompTIA used to term its examinations "software" or "hardware" in the past. However, with the advent of the cloud, technology as a whole has become more fluid, resulting in some fluidity between these two previously hard-set topics. As a result, CompTIA shifted its focus on cloud applications and virtualization in its A+ certification examinations.
You might be questioned on your understanding of software as a service (SaaS), for example, because end users may require assistance troubleshooting SaaS programs. The new A+ tests encompass IoT devices in terms of both hardware and device connectivity, as opposed to the previous A+ exams, which concentrated on laptops and mobile devices.
The final result is that test participants for the new CompTIA A+ certifications can and should expect more questions about cloud-based technology in their examinations. This is a good thing. It can only help students prepare for IT employment and raise the value of the A+ certification.
#2 There are a lot of operating systems
The fact that the CompTIA A+ Core 2 (1002) exam devotes so much time to operating systems drew our attention. OSes are covered by more than a quarter (27%) of respondents.
The exam also includes questions about Linux, Android, iOS, and Chrome OS, in addition to the previous four Windows OSes.
At first glance, all of the focus on operating systems may appear excessive. However, the focus of A+ continues to be on the entry-level IT specialist, which means support.
#3 There's scripting involved
Scripting is perhaps the most surprising change to the new A+ tests. CompTIA considers it a critical tech support tool. Organizations utilize scripts to automate a variety of functions, from software patching to call processes.
You'll need to know the differences between script file types, such as.bat and.js, for the new CompTIA A+ examinations. Basic script constructs, such as loops, and data kinds, such as strings, might also be examined.
New A+ exam takers might benefit from a basic knowledge of bash scripting and high-level programming languages like Python now that scripting is included in the exam. That's right, this isn't your father's A+ exam — or even the 2016 version.
#4 Who doesn't need more cybersecurity?
Previously, all that was required to achieve the CompTIA A+ certification was a basic knowledge of cybersecurity. You were good to go as long as you could spot common network risks. That is no longer the case, and it should not be surprising.
CompTIA beefed increased the cybersecurity content for the new A+ examinations, recognizing that firms are short on professionals who can keep networks and data secure. Here's an example of what students should know now:
Active directory security settings

MDM policies

RADIUS

 TACACS.
All of these are a step up from the 900-series exam's basic security topics, such as ransomware and WiFi encryption kinds.
But here's the best part: the A+ examinations also assess your ability to recognize, eliminate, and prevent malware threats. For example, you can be given the task of removing a trojan infection from a computer belonging to a user. What are the tools you utilize? How can you make sure the PC isn't affected again?
Obviously, memorization of important concepts and terminology is no longer sufficient. You must be able to apply what you've learned to problem-solving scenarios. Those aren't just questions about threat detection. You'll need to know how to select the appropriate security settings for various operating systems, as well as the best practices to follow when it comes to securing workstations.
CompTIA's heightened focus on cybersecurity is really encouraging. Information security talents are always in demand. Exams that include more complex, in-depth security information better prepare students for careers in IT security.
Read more >> CompTIA A+ Passing Score & The Best Study Tips
Should you stay with your present course or begin a new one?
The new examinations couldn't have come at a better moment if you're freshly new to IT. Because technology is constantly evolving, it's critical to have the most up-to-date knowledge and abilities. If you haven't started studying for the A+ or haven't decided where to begin your certification journey, taking the new examinations is a no-brainer.
However, be aware that study materials for the 220-1001 and 1002 tests may be limited. CompTIA usually publishes a new certification together with the retirement date of an older one.
Final thoughts
Your previous experience and knowledge of a desktop computer's workings, PC hardware, computer networks, security, numerous mobile devices, and related topics will determine how tough the CompTIA A+ will be for you. Work experience in the IT industry is not required, but it will benefit you because you will gain a better understanding of the technology.
You must pass two tests to earn this certification: Core 1 and Core 2. They cover diverse topics, with Core 1 emphasizing hardware and Core 2 emphasizing software.
You'll have to learn about different operating systems, troubleshooting techniques, and how to put together and take apart a PC configuration. It's helpful to have more experience with cloud computing and transferring data from an offline location to the cloud.
The A+ requires you to know a lot of technical terminology and acronyms so that you don't get them mixed up on exam day.
That's all about the difference between CompTIA A+ core 1 and core 2.  Reach out to our website if you'd like to learn more about the CompTIA A+ or if you'd want some assistance in preparing for the certification exam. We are excited to guide you through this certification process!