The IT industry is one of the world's fastest-growing industries. Information technology beginners require the best certifications to compete effectively. Huge opportunities are waiting to be exploited by discerning individuals looking to carve out their niche in the IT world. However, like every other career path, it's essential to understand the basics, develop the necessary skills, and master the arts that will help you stay productive in the tech industry.
IT certifications for beginners not only demonstrate your skill level but also demonstrate your dedication to your profession through professional development and that you have the foresight needed to stay ahead of industry trends. Therefore, earning any of the best IT certifications is crucial for you to start this career path. Earning a certification in a specialized IT field confirms to your manager that you have the clear skills needed to do the job optimally if hired.
If you are looking for the best IT certifications to have whether you are a beginner or an IT industry professional, here is a list of the 25 best IT certifications for beginners in need that will provide you with the reputation, knowledge, and value of hiring the employer.
Why should you get an entry-level IT certification?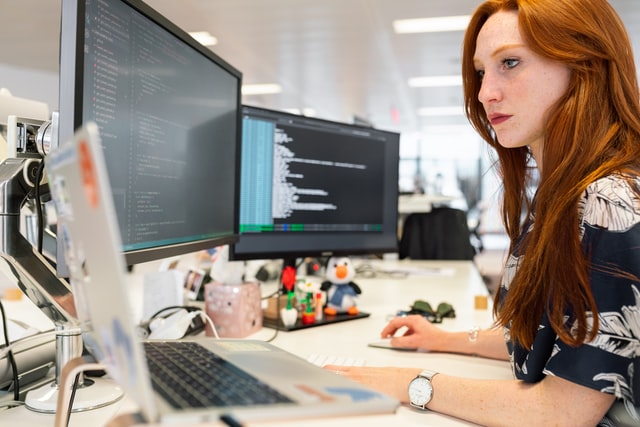 IT certifications give credibility to those looking for a career in the IT field. By earning one or more IT certifications, you'll stand out and be more likely to climb the ranks of the workforce. When combined with specific work experience, IT certifications communicate to hiring managers, companies, and businesses that a candidate has the skills and capacity to handle expectations and needs several specific employment in the field of information technology.
Furthermore, obtaining relevant IT certifications helps those in the IT field stay abreast of evolving trends in information technology while enhancing their skills. Information technology certifications can also be valuable in helping employees seek promotion or consider other senior positions in similar IT fields.
Finally, gaining any of the required IT certifications can also lead to an increase in an employee's current salary. These are the reasons to get the best IT certification for beginners.
Best IT certifications for beginners
The certifications you earn will make your resume more trustworthy and make you more noticed by employers. For fresh graduates, possessing prestigious IT certifications will help you stand out from other candidates and may even be offered a higher salary. Below are the best IT certs for beginners you should know:
1. Cisco Certified Internetwork Expert (CCIE)
The Cisco Certified Internet Worker (CCIE) certification model is the highest-level credential available through the Cisco program. When you pass your CCIE exam in any subject of your choice, you'll gain the highest level of Cisco certification available. Before you can earn an expert-level certification, you should have at least XNUMX to XNUMX years of experience in the certification field.
There are no official prerequisites set by Cisco for a candidate to take the CCIE exam, however, Cisco recommends that test takers have at least 3-5 years of experience working in networking before attempting to take the exam. try to become a CCIE. The CCIE is the first Cisco certification to be certified, and therefore no other certifications are required to take the exam. The later growth of assistant and professional-level certifications was due to the realization that CCIE is at a height beyond what is needed for a network worker, and that the vast majority of businesses only have recruitment needs. expert-level people. It is a necessary basis for Cisco to offer lower-level certifications.
However, despite the development and adoption of lower certifications, Cisco does not require CCIE test takers to need these certifications prior to taking the CCIE certification exam.
2. CompTIA Network+
Network+ is a globally recognized certification. This certification validates one's ability to manage, design, and troubleshoot various wireless and wired networks. You are required to pass a 90-question test (N10-006) on the configuration of wireless and wired networking devices, as well as other emerging technologies, in order to be certified.
The CompTIA Network Model + certificate course validates the knowledge and capabilities needed to troubleshoot, configure, and administer wired and wireless networks in businesses worldwide. It further verifies the receiver's understanding of emerging technologies, such as the cloud and virtualization. This is also a good IT certification for beginners.
Take >> Passemall CompTIA Net+ Practice Test
3. Cisco Certified Technician (CCT)
Cisco Certified Technicians (CCTs) Certifications can be obtained in a variety of engineering courses, allowing Cisco support technicians to advance their education. The Cisco Certified Technician (CCT) Certification validates Cisco's ability to diagnose, restore, repair, and replace the critical system and network devices. Technicians collaborate with the Cisco Technical Support Center to resolve service issues as quickly as possible. Cisco-certified training can be completed in a few short online sessions, allowing technicians to continue working. This is another best IT certification for beginners.
4. CompTIA+ IT Fundamentals (ITF+)
The CompTIA+ Certificate IT Fundamentals (ITF+) model is designed for IT beginners. The ITF+ is the only pre-starter credential that can help students and career changers determine if they have the IT capabilities and if Information Technology is the right career path for them. ITF+ is the only certification that covers all areas of the IT foundation, making it possible for non-technical people to understand IT.
5. CompTIA A +
The CompTIA A+ model is one of the best IT certifications for beginners. This certification is for people who want to work at a helpdesk, a support service center, or as a network technician. The applicant's knowledge of PC and tablet hardware, software installation, computer, and mobile operating system installation will be assessed. A+ also assesses a candidate's basic security, troubleshooting, and networking abilities. It can serve as a stepping stone toward CompTIA security or networking certification.
Take >> Passemall CompTIA A+ Practice Test
6. Certified Information Systems Auditor (CISA)
ISACA offers a Certified Information Systems Auditor (CISA) certification to demonstrate your expertise in IS/IT audit, control, and security and to distinguish you as one of the most qualified in the industry. This certification equips professionals with the ability to manage all stages of the audit process. CISA is globally recognized as the primary credential for information security assessment controls. If you work in auditing, security, or information systems control, this certificate may be right for you.
7. CompTIA Security +
CompTIA Security+ is a fundamental IT certification that validates the fundamental skills needed to fulfill critical security responsibilities and pursue a career in IT security. The CompTIA Security+ certification is the first of its kind for IT professionals. It lays the groundwork for any cybersecurity business and serves as a stepping stone to entry-level cybersecurity positions. It goes on to say that the successful candidate has the knowledge and skills necessary to evaluate the security function in an enterprise facility and recommend and implement effective security solutions.
Take >> Passemall CompTIA Sec+ Practice Test
8. Microsoft 365 Fundamentals
Microsoft 365 Fundamentals is an entry-level IT certification for Microsoft's M365 platform. The basic features of a Microsoft 365 subscription are the focus of this certification. This certification is suitable for anyone who wants to work in the information technology industry, especially those who want to work with and manage applications. Microsoft 365 settings and initiatives. 365 Fundamentals is a way of interpreting entry-level skills to help administer M365. This is one of the best IT certifications for beginners.
9. Microsoft Technology Associate (MTA)
The Microsoft Technology Associate (MTA) Certification Model is a group of Microsoft entry level IT certifications that demonstrate a person's basic understanding of technology.
Earning this MTA certification gives you the essential skills needed to start a career in technology. The certification course requires the use of a variety of training and assessment materials. You will receive one MTA credit for each MTA exam you pass.
10. Certified Associate in Project Management (CAPM)
The Certified Contributor Model in Project Management is one of the Project Management Institute's (CAPM) best-known certifications. CAPM is in high demand worldwide. The CAPM certification is for project managers whose jobs require them to work on multiple project teams. This entry-level IT certification is for those who aspire to work in the field of project management but do not have a lot of project management expertise.
11. Certified Ethical Hacker (CEH)
The Certified Ethical Hacker Model (CEH) is a cybersecurity certification that provides security professionals with the knowledge and skills needed to identify and exploit vulnerabilities. The CEH certification is intended to assist security engineers in researching similar tools and hackers.
Through the use of various penetration testing methods, an ethical hacker can locate, assess, and resolve any existing device issues. Cybercriminal tools are used to combat cybercriminals in ethical hacking. There are three levels of the Certified Ethical Hacker exam: Central, Intermediate, and Expert. This is one of the best IT certifications for beginners.
Take >> CEH practice exam
12. Apple Certified Support Specialist (ACSP)
The Apple Certified Support Professional (ACSP) model is intended to help professionals, technical coordinators, and users proficient in network management or providing technical support to Mac customers. The ACSP certification strengthens your understanding of the basic functionality of macOS, as well as the ability to configure essential services, perform basic troubleshooting, and support multiple Mac users.
13. Cisco Certified Network Associate (CCNA) Routing and Switching
CCNA certification is also a great way to start networking or in a low-level role at the help desk. This certification indicates that the user has a basic knowledge of the Cisco CLI and Cisco IOS Software operating models. The CCNA Routing & Switching exam will demonstrate your ability to recognize models, interfaces, cabling, and accessories of Cisco routers and switches.
14. Cisco Certified Technician Collaboration (CCT Collaboration)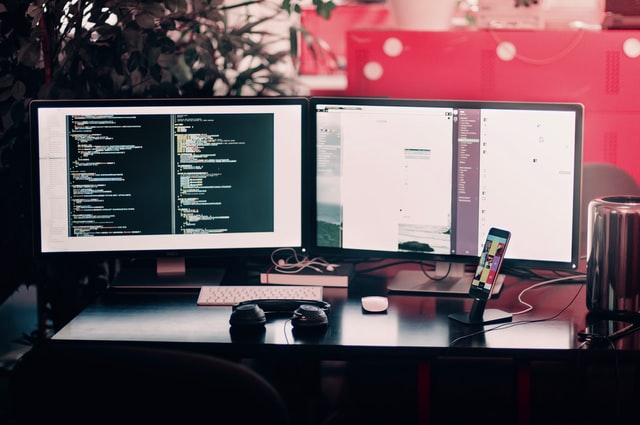 Collaborating with a Cisco Certified Technician focuses on the capabilities needed to provide on-site support and maintain Cisco collaboration endpoints and operating environments. Technicians in the field can define Cisco collaboration endpoint models, accessories, cabling, and interfaces; understand Cisco collaboration software and identify common software, and use the Cisco Command Line Interface (CLI) to connect and maintain devices.
15. Cisco Certified Data Center Technicians
Unlike CCT collaboration, Cisco Certified Data Center Technicians (CCT Data Center) focus on the skills needed to provide on-site maintenance and support for servers and Cisco Unified Computing Systems. Learners in this field must be able to identify Cisco Unified Computer System components and servers, accessories, cabling, and interfaces. Understand Cisco UCS and NX-OS operating modes and identify commonly found software. And product components can be connected and serviced using the Cisco Graphical User Interface.
1. Cisco Certified Network Associate (CCNA)
The Cisco CCNA Certificate Model is one of the best beginner IT certifications that teaches you how to install, configure, and operate enterprise-class routers and switches. Cisco Certified Network Associations are also capable of detecting and resolving common network problems.
They may specialize in wireless, security, or voice networks. This entry-level certification can open many doors for you in the IT world as many employers are looking for this specific certification at the entry-level job level. To become CCNA certified, you need to pass a 90-minute written exam (200-125). There are 50 to 60 questions in the test. Registration costs around $295. This is the first best IT certification for beginners on this list.
Take >> Passemall CCNA practice test
17. Google Cloud Certification
The Google Cloud certification validates your knowledge and demonstrates your ability to transform your business through the use of Google Cloud technology. The junior certificate validates your knowledge of cloud concepts and Google Cloud products, services, tools, features, and benefits. It uses special cases that give you an understanding of the Google cloud. This is one of the best IT certifications for beginners.
18. Disciplined Agile ® Scrum Master (DASM) Certification
The DASM certification course provides learners with the opportunity to understand the fundamentals of agile and lean approaches such as Scrum, Kanban, SAFe®, and more. By taking this self-paced online course and becoming DASM certified, you'll master how to customize your work in an approach that's right for the situation you face in your organization and industry. me.
19. Certified in Risk Control and Information Systems (CRISC)
Technology is a major risk factor for organizations, so having an expert on staff has never been more important. This employee can identify and assess aspects of IT that pose a threat to business objectives. ISACA's CRISC certification guarantees you those skills. This entry-level IT certification demonstrates the ability to identify and assess IT risks. And provide insight into that risk from an overall organizational perspective. The average IT professional often lacks the skills to perform a valid risk analysis. Having a CRISC-certified individual is critical to ensuring risks are scrutinized and business goals are met.
20. PMI Agile Certified Practitioner (PMI-ACP)
This online IT certification is for those who already have experience using agile approaches, have strong collaboration skills, and want to grasp the intricacies of learning. PMI-ACP Certifications deal with multiple approaches such as; Scrum, Kanban, Lean, extreme programming (XP), and test-driven development.
21. AWS Certified Solutions Architect
The AWS Certified Solutions Architect model demonstrates one's ability to create and use scalable systems on AWS. It is recommended for individuals who have a solution architect position and have at least one year of experience in designing and implementing efficient scalable AWS systems. At the end of the certification program, you will effectively demonstrate your knowledge of how to architect and deploy secure and robust applications on AWS technologies.
22. Global Information Assurance Certification (GIAC)
The Global Information Assurance Certification is next on our list of the easiest IT certifications to obtain. GIAC gives you background knowledge and hands-on experience in cybersecurity. According to a current report by Fortinet, "94% of cybersecurity practitioners believe their certification has better prepared them for their current role."
With a GIAC certification, you'll expand your knowledge of cybersecurity by learning how to protect networks, penetration testing, digital forensics, incident response, and more. There are four certification levels available: introductory, intermediate, advanced, and expert.
23. Google Certified Professional Cloud Architect
The GCPCA or Google Certified Professional Cloud Architect Certification is one of the best IT certs for beginners you can earn. According to Google, "This course begins by reviewing the fundamentals of Google Cloud Platform, which includes some of the highlights such as BigQuery, Compute Engine, App Engine, Cloud Firestore, Kubernetes Engine, storage, and application deployment, and gives you the opportunity to build solutions in a live GCP environment through our network of dedicated IT practice labs."
While there are no official prerequisites, Google recommends three or more years of industry experience, including at least one year of designing and managing solutions that use GCP.
24. Certified Data Privacy Solutions Engineer (CDPSE)
The Certified Data Security Solutions Engineer (CDPSE) certification model offered through ISACA confirms that you have the skills to navigate the growing complexity of data privacy and security. This is an experiential technical certification that assesses your ability to implement privacy by design, leading to privacy technology platforms and solutions that establish confidence and promote privacy. privacy of data. To be eligible for the test, you must have at least five years of experience in architecture and privacy administration.
Choosing the Right IT Certifications for Beginners
Choosing the right IT certification is crucial for starting a successful career in the field. There are several factors that you should consider when deciding which certification to pursue.
Determine Your Career Goals

: Your career aspirations will greatly influence the ideal IT certification for you. If you have a specific career objective, such as network administration or cybersecurity, delve into the certifications that are relevant to that area of specialization. Ensure that the chosen certification aligns with your long-term career ambitions.

Assess Your Present Skill Set

: IT certifications come in different levels, from entry-level to advanced. Evaluate your current level of expertise and experience when selecting a certification. Commence with an entry-level certification if you are just starting out, and gradually progress to higher levels.

Investigate and Compare Certification Requirements, Exam Syllabus, and Cost

: Before settling on a certification, scrutinize its requirements, exam syllabus, and cost. Confirm that the level of difficulty and the amount of time and effort required to prepare for the exam is manageable for you. Compare various certifications and select the one that suits your needs and budget best.

Consider Market Demand and Salary Expectations for Your Chosen Certification

: Some IT certifications are more in demand than others, and the demand for certain certifications may vary depending on your location. Investigate the job market demand for your chosen certification, and factor in the average salary expectations for professionals who hold that certification.

Seek Feedback from Industry Experts and IT Practitioners

: Engage industry experts and IT practitioners in discussions about the certifications you are considering. Seek their opinions and advice on the best certification for your career goals.

Take Advantage of Free Online Resources and Study Materials

: There are many free online resources and study materials available to help you prepare for IT certification exams. Take advantage of these resources to increase your chances of passing the exam and earning your certification.
While there is no standard cost for IT certification, IT certifications for beginners are typically less expensive than expert-level ones. So start building your knowledge power from the beginner level to save money.