The A+, Network+, and Security+ are the three primary entry-level CompTIA certifications, and since many people begin their career paths by choosing to focus on one or more of these certifications, the question of which certification to take first and which of these you really need for your career arises frequently.
So, do you need A+ for Security+? Let's have a look at the solution in this post. But, firstly, we will go through the details of these two exams.
Don't forget to take our free CompTIA Security+ practice test to pass the actual exam with a high score on the first try.
What is CompTIA A+ vs Security+?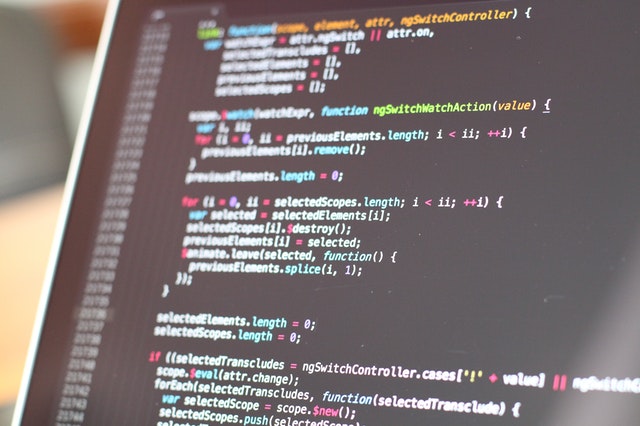 CompTIA A+ Certification
CompTIA A+ is a core certification that includes cloud computing, cybersecurity, software, hardware, networking, troubleshooting, and network configuration, among other topics. 
It's an entry-level credential that allows you to get your foot in the door. It is intended for those who want to work as a help desk technician, support technician, network technician, and other similar positions. A+ can assist you with troubleshooting and simple PC tasks.
According to CompTIA, over one million people have earned the A+ certification. To obtain A+ certification, you must pass two tests. Security, virtualization, networking, and other relevant subjects are covered in the Core 1 test. Operating systems, installation, setup, troubleshooting, and other topics are covered in the Core 2 test.
CompTIA Security+ Certification
CompTIA Security+ is a certification that prepares you for a career in cybersecurity. Network security fundamentals, access control, threats and vulnerabilities, identity management, and cryptography are all covered. Network/system/security administrator, security manager/specialist/administrator, and security consultant are some of the positions available.
Although there is no official requirement for taking the Security+ test, CompTIA's Network+ certification is suggested before going on to Security+. Additionally, you must have one to two years of IT expertise. To get certified, you simply need to pass the SY0-601 test.
Security+ Jobs and the Cybersecurity Industry
As a result of the epidemic, there are currently over 500,000 cybersecurity job opportunities throughout the world. Assume you've completed the A+ certification and are now employed as a help desk or support technician, with the goal of working on cybersecurity initiatives. In that situation, the Security+ certification may be able to assist you in shifting gears.
Cybersecurity for beginners
You should be able to do the following to get started with cybersecurity:
Scan and analyze vulnerabilities in networks

Monitor network traffic for anything out of the ordinary

Install and utilize software to safeguard sensitive data

Explore innovative security technologies

Prepare security breach reports.
Network administrators, security administrators, systems administrators, and cybersecurity experts are examples of entry-level cybersecurity positions.
CompTIA Security+ for beginners
If you're fresh in cybersecurity, the Security+ certification is a good place to start since it provides a good amount of knowledge and prepares you to take on more advanced qualifications.
The Security+ certification validates that you can assess an enterprise's cybersecurity, recommend and implement appropriate cybersecurity solutions, monitor secure hybrid environments, work with an understanding of applicable laws and policies, and identify, analyze, and respond to cybersecurity events and incidents.
Read more >> CompTIA Network+ Vs Security+: Which One Should You Choose?
Which is a better choice: CompTIA A+ or Security+?
A+ is a general and fundamental qualification, whereas Security+ focuses on the fundamentals of cybersecurity. Security+ is still an entry-level certificate, despite the fact that those with it make more money than those with A+. Although the A+ certification is not required before studying Security+, it is suggested that you are familiar with the fundamentals of computers and security.
Why does skipping the CompTIA A+ makes sense?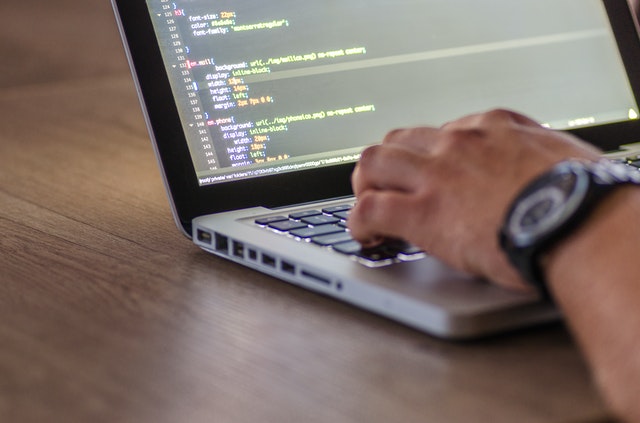 If you want to get a certification, you should skip the CompTIA A+ exam and go straight to the Security+ (or Network+) exam. There are a number of reasons behind this.
Reason #1: The CompTIA A+ certification needs two exams, but the Network+ and Security+ certifications only require one
The A+ test includes a lot of content and requires you to take two examinations on different days, usually a week or more apart. This two-exam method needs a lot more study and preparation, delaying the point at which you may consider yourself certified.
For entry-level certification seekers, one-test certificates are the greatest alternative since they are more manageable and deliver the positive reinforcement of an early success much sooner. And, because it's a good idea to hunt for an internship or entry-level position while obtaining your qualifications and studies, the certification will appear on your CV much sooner.
Reason #2: A+ is related to a lower, lower-paid skillset
The CompTIA A+ is the certification to earn if you want to work in computer repair or help desks, but those jobs have long been deemed entry-level and paid at the bottom end of the wage scale.
Because your study time is limited, you simply do not have enough time to prepare for every certification you desire or to learn all you desire, therefore we must be cautious and thoughtful with our study time. It's not a good idea to invest time on a certification that relates to a skill set you'll fast outgrow in your career.
Consider this: if you only had time to study for two certifications, which would you choose: A+ and Network+ or Network+ and Security+? We believe that getting the A+ may inadvertently pigeonhole us into a non-cyber security job or career path in some situations.
Reason #3: In most employers' minds, Security+ (or Network+) trumps A+
Employers appear to be comfy in supposing that if you're proficient in Security+ or Network+, you'll likewise be proficient in A+. This is because the Security+ and Network+ certifications are more useful than the A+ certification, but they aren't that much more sophisticated.
This implies that if you only have an intermediate or advanced certification, such as the CompTIA CASP, and no additional qualifications or experience, employers may doubt your competence and whether you have the practical knowledge and background you require. However, because Network+ is so near to A+ in terms of difficulty, it doesn't run the danger of being your first certification, prompting an employer to doubt your actual abilities.
Read more >> CompTIA Security+ vs CISSP: Which One Is Better?
Is the CompTIA Security+ test worthwhile?
Aside from the fact that A+ isn't required for Security+, we also need to be clear about the reason why CompTIA Security+ is worth taking first.
The IT security market grew by 8% last year and is anticipated to rise by a whopping 28 percent by 2026. At least one qualification has been completed by 90 percent of cybersecurity experts. CompTIA Security+ is a foundational cybersecurity certification.
According to the Bureau of Labor Statistics, the average yearly pay for a security analyst is US$ 99,690, with the top 10% earning up to US$ 153,000. Experience, location, knowledge, education, and other factors all influence salary. At the entry-level, a security consultant may expect to make between US$ 55,487 and US$ 160,092 per year. A security engineer's salary ranges from US$ 59,892 to US$ 97,999 on average.
Yes, the CompTIA Security+ certification is worthwhile. According to a study, 96% of hiring managers search for certification(s) throughout the employment process. CompTIA Security+ is a popular certification among businesses. Some employers even include it in their job descriptions.
Should you take Network+ or Security+ first?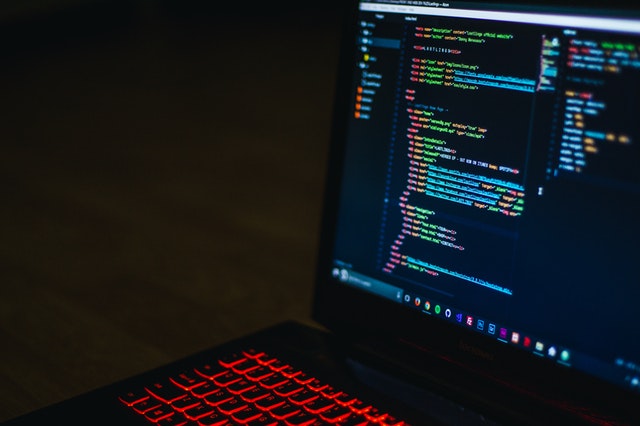 Besides A+, many candidates are uncertain about which exam to take first: Network+ or Security+.
You should take the Network+ before the Security+ not just because the knowledge in Network+ provides the foundation for the Security+, but also because CompTIA expects you to do so and has prepared the examinations with that in mind.
That implies that when you take the Security+ test, CompTIA will assume you have the necessary networking knowledge, and their exam style and questions will reflect that. You're making the test more difficult for yourself if you don't have a strong grasp of the required topics.
Taking the Network+ first provides a great side advantage in that it instantly qualifies you for entry-level cyber security or networking job, so you'll have more internship and career chances straight away if you finish the Network+ first.
Employers would likely want to see additional qualifications than just the Security+ certification before giving you that level of responsibility because Security+ correlates to a higher skill set and a higher job classification. That means that Network+ may help you be employed faster at the entry level, which is why it's a good idea to finish it first.
FAQs – Do you need A+ for Security+?

Which certificate is harder to acquire: A+ or Security+?
A+ covers a wide range of topics, whereas Security+ is primarily concerned with cybersecurity. If you have numerous study topics, A+ may be easier but if you just want to focus on one, Security+ is the way to go.
Do you need A+ once you've completed Security+?
No, such a rule does not exist. A+ is not required before or after Security+. Focus on Security+ and Network+ if you wish to work in the security area.
Is Security+ sufficient to land you a job?
Yes, CompTIA Security+ is sufficient for an entry-level position. More credentials, abilities, and experience are required to grow and earn greater income. After earning the Security+ certification, you can move to the CompTIA Cybersecurity Analyst (CySA+) or CompTIA PenTest+ certifications.
Read more >> CompTIA Sec+ Salary, Jobs and Certification
Conclusion
Do you need A+ for Security+?
You don't need to take the CompTIA A+ certification test before taking the Security+ certification exam, and you probably shouldn't, because if you're going into the profession of cyber security, you should focus on getting the Network+ and Security+ instead.
Despite the fact that they are both CompTIA certifications, A+ and Security+ have a lot of variances. They work in a variety of IT fields, provide a variety of responsibilities, and provide you with a variety of abilities. So, find out what works best for you, continue to study, and add those skills to your CV.