Introduction
The Federation of State Massage Therapy Boards or FSMTB regulates the Massage and Bodywork Licensing Examination (MBLEx), which is administered by Pearson VUE. 
The MBLEx is an entry-level license test that is conducted in 46 jurisdictions around the United States, including Washington, D.C., the United States Virgin Islands, and Puerto Rico. 
Passing the MBLEx is one of the requirements for obtaining a massage therapy state license.
Having known about the exam, you may still have many frequently asked questions about MBLEx. You've landed in the right place! We will answer all of them for you in this post.
Frequently asked questions about MBLEx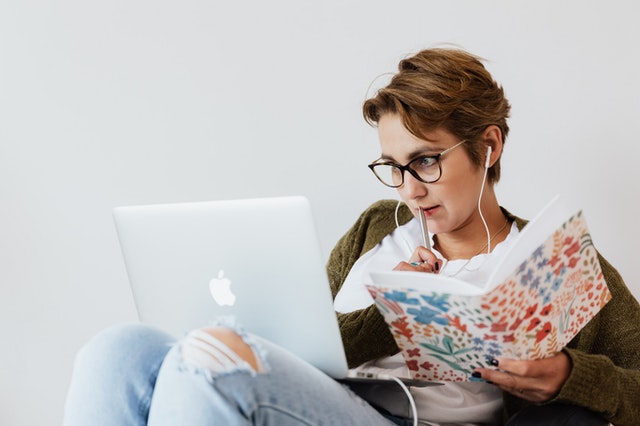 Do I need to take the MBLEx?
Most states mandate a massage therapy license to lawfully perform and provide massage treatment to the general public for a fee. Besides, most states require you to pass the MBLEx or an equivalent test in order to get a massage therapy license. 
The MBLEx is neither required nor accepted in Hawaii or New York. They do, however, have their own version of the massage license test that they use to determine candidate ability.
Massage therapy is not yet regulated on a state level in a few states (Kansas, Wyoming, Minnesota, Vermont). Many cities and other local entities in these states, on the other hand, will demand a license to practice. It is possible that license candidates will be required to pass the MBLEx.
If licensure candidates took the NCBTMB's massage licensing examinations while they were available, several states still accept them. The NCETMB, NCETM, and NESL were among those tests. On February 1, 2015, such tests were phased out.
You can try to visit our blog to get more about the MBLEx exam.
How do I prepare for the MBLEx?
The best method to prepare for the MBLEx in 2022 is to:
First, learn what topics will be included in the exam

Investigate the MBLEx and devise a study strategy

Estimate how much time you'll need to prepare for the exam

Collect all of the materials you believe you should study. This should contain your massage school notes and books. You should also consider purchasing one or two study guides

Obtain a copy of the FSMTB study guide as well (the people that created the MBLEx). It is now available for $29.95 and can be ordered directly from their website. This study guide will help you figure out what you need to learn. It does not, however, go into detail on the content.

Repeated taking our free MBLEx practice test is one of the most effective methods to learn.  As a result, we highly advise you to take as many practice tests as possible. Full-length tests or shorter questions can be used

Take some time to reflect on your performance and dig up what went wrong. Look it up as well if you had to make a guess.
Besides several tips above, you should also utilize a method known as spaced repetition. This essentially means that you should avoid doing a couple of marathon study sessions. Take breaks and do shorter workouts. Allow your brain to comprehend and assimilate the information.
How many hours of practice do I need before I take the MBLEx?
It takes time to go over the material for the MBLEx. Not because the material is difficult, but because the test may include a significant amount of information.
Allowing yourself enough time to prepare for the MBLEx can help you feel more confident and lessen test anxiety.
So you don't want to take the MBLEx until you're well prepared. On the other hand, you don't want to put off taking it for so long that you forget everything you learned in school.
You can definitely prepare properly in about a month if you went to a good massage school and did well on the examinations there. There's no reason why students who wish to start working sooner can't start studying for the MBLEx while still in massage school.
The point isn't how much time you spend studying, but how much time you spend actively learning. This includes serious reading, uninterrupted thought about the content, participation in study groups, taking MBLEx practice exams, and assessing your findings.
However, you will have 90 days after being accepted to take the MBLEx and receiving your Authorization to Test (ATT) letter to take the test. Therefore, you should take advantage of this time to be enough confident for the exam.
A date called "ATT Expiration Date" will appear on your ATT. This is the deadline for scheduling your test. The FSMTB advises scheduling the MBLEx as soon as possible to ensure that you obtain the exam day, time, and place that you choose.
Maybe you need an overview of the study guide for the MBLEx test to know clearly what you need to do.
How long do I need to study for the MBLEx?
The amount of time a massage therapy student or graduate should devote to studying for the MBLEx depends on a number of factors, including:
How long and how difficult was your massage education?

How did you fare on your massage school exams?

When you were in school, did you have effective study habits? Or did you cram for examinations the night before?

How long have you been out of massage school?

How many hours a day do you intend to devote to studying for the MBLEx?

Do you intend to use study materials such as study guides and practice tests? Or are you going to look through your notes and textbooks again?
These are just a few points to think about while putting together your MBLEx study strategy. The material isn't particularly tough. However, because this is a thorough exam, it covers a lot of material.
A typical student who just completed massage therapy school and expects to study for at least one hour each day should be able to prepare for this exam in as little as three months.
How much Asian Theory is on the MBLEx?
On the MBLEx, there are no modality-specific questions about the use of Asian theory or energy practice. However, you could come across a question or two that asks about crucial terms associated with these subjects. As long as you have a basic grasp of Asian theory and energy work, these questions and probable solutions should be given in a big-picture fashion with little chance of confusion. For instance, you could come across queries like:
"In Asian theory, what are meridians?"

"In energy-based bodywork, what does Chi mean?"

"What bodywork method employs Tsubos, or Tsubo points on meridians?"
"What meridian has pressure points used to treat emotional imbalance and headache?" will not be asked.
The only reference of topics related to Asian theory in the MBLEx test content plan is "Concepts of Energetic Anatomy" in the Anatomy & Physiology part.
What is the passing score on the MBLEx?
You must get a score of 630 on the MBLEx test to be considered successful. You'll get a total score on a numerical scale as well as diagnostic information about your performance in each topic area. The diagnostic summary score is offered to help you plan your future professional growth.
How long is the examination?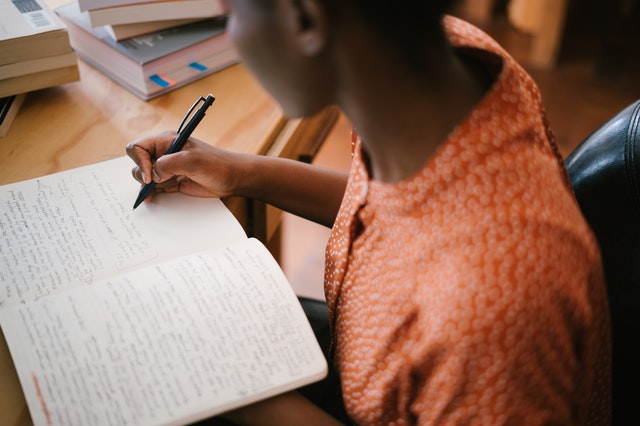 The Massage & Bodywork Licensing Test (MBLEx) has a time limit of just under 2 hours (110 minutes) for therapists to pass the 100-question exam. 
This implies you'll have a bit more than a minute for each question. The test security and confidentiality agreement will take up to 5 minutes to read and sign. Also, it will take you 5 minutes to complete a survey. This increases the total time spent on the test to two hours.
There are just multiple choice questions on the MBLEx. It will not be possible for you to skip questions or go back and study prior ones.
Do I need to renew my MBLEx?
There is no need to renew your license. Once you pass the MBLEx, you are not required to pay any other fees or complete any additional lessons in order to keep your MBLEx score. There are no yearly or renewal fees to pay. As long as you have a valid license to practice, your status with the MBLEx remains the same throughout your professional career. A state licensing board or agency, on the other hand, may have different standards. Consult your state's licensing board.
Can I retake the MBLEx?
Yes. The MBLEx can be tried as many times as you like under the FSMTB. However, your state licensing board may compel you to pass the MBLEx in a specified number of attempts.
What is the fee if I have to retake the MBLEx?
It will cost $265 to retake the MBLEx if you need to.
Is MBLEx online?
 You can apply online to take the MBLEx, and the FSMTB will send you an email authorizing you to take the test. You may then arrange your test date online or over the phone, and you will get an email confirmation of your appointment. 
Within 90 days after being approved to test, you must take the test. After that, you must take the MBLEx at a testing center. Pearson VUE testing facilities provide the MBLEx. Testing facilities may be found all throughout the country, so there's a good chance one is in your city or a neighboring one.
The FSMTB, on the other hand, complies with the Americans with Disabilities Act of 1990 (ADA) and will accommodate reasonable and properly documented requests for accommodations to take the MBLEx from qualified candidates with a diagnosed disability, as long as the request is reasonable and does not fundamentally alter the examination or jeopardize exam security.
The submission of a request for testing accommodations does not ensure that accommodations will be provided. The FSMTB will go through your request and expert advice to see if the accommodation is acceptable and appropriate for the testing set, or if it will fundamentally change the nature of the exam.
When filling out the MBLEx application, follow the steps to seek testing accommodations. Contact FSMTB for assistance if you require accommodations throughout the application procedure.
How many people pass the MBLEx?
The total pass rate for the MBLEx is 67.0 %. The pass percentage on the first try is 73.4 %. These numbers are from the most current FSMTB Annual Report, which was published in October of this year. It was generated using data from tests conducted between July 1, 2018, and June 30, 2019.
| Exams Taken | Exams Passed | Percent Passed | |
| --- | --- | --- | --- |
| First Exam Attempt | 17.937 | 13.163 | 73.4% |
| Repeat Attempt | 4.211 | 1.685 | 40.0% |
| All | 22.148 | 14.848 | 67.0% |
You can try to visit our blog to read more about how to pass the MBLEx exam.
When will I find out whether or not I passed the MBLEx?
After you've completed the massage exam, you'll receive your MBLEx results right away. The proctor will provide you with a document with your results when you exit the exam room. The MBLEx no longer has numerical scores. As a result, you won't be able to find out how well you did (this has been in effect since July 1, 2017).
Because the MBLEx is a computer adaptive test (CAT), numeric results, according to the FSMTB, have the potential to be deceptive or misconstrued. Because of the various degrees of difficulty of the questions on the CAT exam, the results are computed differently.
Pass or fail will be the only outcomes on the exam report. If you did not pass the MBLEx, you will receive further information on your performance in each of the seven topic areas. Your performance in each MBLEx topic area will be described in one of three ways: Good, Borderline, or Poor.
This will provide you with some direction as to where you should concentrate your study efforts in order to pass the next time. If you pass, you will not receive this performance report.
Is it possible to find out what my MBLEx score is?
No. After you've finished the exam, you'll get your results right away. This will be in the form of a printout with the words PASS or FAIL written on it. If you don't pass, you'll get a Performance Report that shows your performance in each of the MBLEx topic areas as Good, Borderline, or Low. This is meant to assist students who need to repeat the test in organizing their study schedule.
What is the cost of the MBLEx?
The MBLEx has a $265 application cost. You can pay with a credit card, a certified check, or a money order. We do not take personal checks. This is a one-time payment that must be made at the time of application. The FSMTB typically takes 5 days to process a completed application. Refunds are not given by the FSMTB.
Pearson Vue will also charge you $20 for testing.
You will have to pay the $265 application cost and the $20 testing fee again if you need to retake the MBLEx.
How can I apply for the MBLEx?
The following is a summary of the MBLEx application and testing process:
Online or by mail, you can apply for the MBLEx

The application, payment, and school records are all received and processed by the FSMTB. It takes around 5 business days to complete this task

Your Authorization to Test (ATT) letter will be sent to you through email. The MBLEx must be taken within 90 days of the ATT's expiration date

Schedule your Pearson VUE testing appointment online or over the phone

You will get an email confirmation of your test appointment

After passing the exam, the test applicant receives unofficial results at the testing location. Within 24 hours, the FSMTB will deliver test results to a designated state board.
What is included in the MBLEx?
The questions on the Massage & Bodywork Licensing Exam (MBLEx) come from seven different topic areas. Topics and difficulty levels are based on what an entry-level massage therapist needs to know in order to give safe and effective therapeutic massage services to the general public.
| Content area | % | Number of questions |
| --- | --- | --- |
| Anatomy and Physiology | 0.11 | 11 questions |
| Kinesiology | 0.12 | 12 questions |
| Pathology, Contraindications, Areas of Caution, Special Populations | 0.14 | 14 questions |
| Benefits & Physiological Effects of Techniques that Manipulate Soft Tissue | 0.15 | 15 questions |
| Client Assessment, Reassessment, & Treatment Planning | 0.17 | 17 questions |
| Ethics, Boundaries, Laws, Regulations | 0.16 | 16 questions |
| Guidelines for Professional Practice | 0.15 | 15 questions |
Is it possible to apply for the MBLEx before graduating from massage school?
Yes. According to the FSMTB's MBLEx Candidate Handbook, students can apply to take the MBLEx if their school is accredited and they have received some instruction and training in each of the seven curriculum areas.
All application criteria must still be met, including having your massage school provide your academic documents directly to the FSMTB. Keep in mind that you must take the MBLEx within 90 days of receiving your Authorization to Test (ATT) letter through email.
Furthermore, depending on your state, you will most likely need to complete your massage therapy training program before applying for a massage license.
Does the MBLEx have an expiration date?
No. The MBLEx is a licensing test for obtaining a massage therapy license. You shouldn't have to take the MBLEx again if you pass the first time.
You may opt to relocate to a new state at some time. If this is the case, simply contact the FSMTB and request that your test results be sent to the new state. If you currently have a massage license, you'll most likely apply through a procedure known as "license by endorsement."
Each state has its own set of rules and procedures. So, if you're thinking about transferring to another state, do some research on the message board's website.
Does passing the MBLEx ensure that I will obtain a massage license?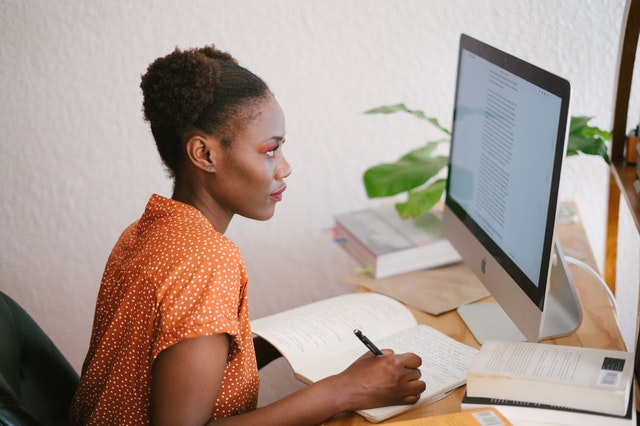 No, passing the Massage and Bodywork Licensing Exam is only one step in the process. Typically, states have a number of additional requirements, such as:
Background check

Letters of reference

CPR or first aid training

State jurisprudence exam

Health certificate or TB test

Practical exam.
Is the MBLEx a test for certification?
No. The MBLEx is a licensing exam. This implies it's utilized in the licensing process in your state. Passing a license test demonstrates that you have attained entry-level competency in your field.
A certification exam assesses your ability to do advanced or specialized training. Obtaining more certificates is entirely optional. Some massage therapists opt to become certified because it will provide them with a personal and professional challenge, or because they feel it will indicate enhanced expertise, credibility, and devotion to their career.
You can pursue extra training to become certified in a variety of specializations after becoming a registered massage therapist, such as medical massage, sports massage, trauma massage,  lymphatic massage, cancer massage, and so on.
You may acquire your training and certification from a variety of organizations. The criteria, training quality, and real usefulness to your practice will all be different.
Does the MBLEx have the same test questions for everyone?
No. The MBLEx selects questions from a huge pool of candidates. It's a computer-adaptive exam (CAT), which means the test will adjust while you're taking it to select which question to offer you next based on whether you answered the previous question correctly or not.
What is the distinction between the MBLEx and the NCBTMB exams?
The MBLEx is a licensing exam. Massage & Bodywork Licensing Examination is what it's called. This implies that the exam's aim is for you to show that you know how to give a safe and efficient therapeutic massage. It also demonstrates that you have met or exceeded the minimal competency requirements for working as a massage therapist.
The NCBTMB is a certification organization that offers tests. Advanced training in a specialization, such as medical massage, sports massage, or a variety of other disciplines, is available to massage therapists. The therapist would subsequently take a certification exam to demonstrate their expertise in this field.
What languages is the MBLEx available in?
The MBLEx is available in two languages: English and Spanish. On the MBLEx application, you will be able to select your examination language. You will not be able to retest in Spanish if you tested in English. If you tested in Spanish, you will need to retest in English to fulfill regulatory criteria with the authorization of the state board.
What forms of identification must I bring to the testing center?
To the exam site, you must bring TWO kinds of identification (ID), one of which must have a photograph and signature and must not be expired.
The secondary form of identification must have a signature and must not be expired or temporary; a photograph may be included, but it is not required. On your application, the Authorization to Test (ATT), and the identification you produce at the testing facility, the identical version of your name must appear. Temporary or renewed driver's licenses are not valid forms of identification.
Will I have to take the MBLEx as well if I had passed the NCE?
If you have taken the NCE, you should not need to take the MBLEx to keep your license in your current state; however, if you are relocating, you should look into the licensing requirements in the new state.
On MBLEx exam day, what should I expect?
You must check-in when you arrive at the Pearson VUE testing center. Your Authorization to Test (ATT) letter and 2 forms of identification will be required. On your ATT, you'll see a list of acceptable types of identification.
After checking in and completing any necessary paperwork, you'll wait in the waiting area until your appointment time arrives and you're called back to take your massage exam. Because you must empty your pockets before entering the testing area, they will issue you with a small locker and key.
They'll double-check that your pockets are empty and validate your identity when it's time for your exam. They will also provide you with earplugs in case you become easily distracted and require them. They will also provide you with a piece of paper and a pencil, as well as a small whiteboard. You shouldn't need them because the MBLEx doesn't have any math.
If you need to use the bathroom or the water fountain during the test, you can do so. Simply follow the test proctor's instructions to the letter, although processes may differ somewhat between sites.
To take the exam, you will have a small cubicle with a computer. When you're done, the exam proctor will direct you to the exit. At that moment, they will offer you your MBLEx findings. Keep in mind that the MBLEx no longer provides scores. Only PASS or FAIL will appear on your test results page.
After that, you may take anything you put in the locker out, and you're done!
After I take the MBLEx, what happens next?
You've done it! You are now a certified massage therapist or CMT. To practice professionally, you must now register with your state licensing board. Most states necessitate a fee to renew a license every two years, as well as a specific amount of continuing education (CE) hours. It's always a good idea to double-check with your state licensing board to be sure you have everything you'll need for your initial license and subsequent renewal years.
Continuing education classes help you to expand your skillset and find new customers for your firm. Professionals should also be continually learning and exercising their talents on other professionals in order to receive constructive feedback. You may now enter the world of professional massage treatment! Go forth and prosper!
Conclusion
The MBLEx is a license test for those who are just starting out in their careers. Therefore, every candidate should gain full information about it before taking the exam.
The answers to frequently asked questions about MBLEx on this page were mostly derived from information available on the FSMTB's website.
Our objective is to give you useful and up-to-date information to help you through the massage license process. On this website, every attempt has been taken to give accurate and up-to-date information.
We hope that this full list of MBLEx FAQs will provide you with all you need to understand the exam's information. Thank you!