If you love driving, you'll want to learn about the best winter tires available in Canada. You know how important it is to drive safely in snowy and rainy weather if you live in Canada. According to the statistics, more Canadians are changing their tires for the season, with over 70% of motorists using snow tires (updated in 2020). They are an essential part of winter driving safety.
When the temperature drops below +7°C, the rubber on all-season tires stiffens, resulting in reduced traction and more difficult braking. Because winter tires are made of special materials designed to endure difficult winter conditions, they increase your ability to stop, minimize skidding, and make you a safer and more predictable driver.
Nobody wants to slide uncontrollably across icy roadways or be trapped on the side of the road after a spinout. Is it, however, worth the extra expense and effort it takes to go from all-season to winter tires? Keep reading for all the details you'll need to make a decision and find the best winter tires for your car with the help of our guide. Let's get moving!
On this website, you can obtain all the necessary information to be safe on the road with our free Ontario G1 practice test 2022.
What percentage of Canadians use winter tires?
It's time to install your winter tires as soon as the cold weather comes in and the threat of snow arrives. Winter tires are becoming more popular in Canada. The statistics are up from 2017, when just 66% of Canadians had them installed, according to a 2020 survey by the Tire and Rubber Association of Canada (TRAC). According to statistics, 72% of drivers will have them by 2020.
The following is a summary of snow tire consumption in Canada by region:
Canada wide: 72%

Quebec: 100%

British Columbia: 60%

Ontario: 66%

Alberta: 59%

Manitoba/ Saskatchewan: 60%

Maritimes: 84%
Why don't Canadians use snow tires?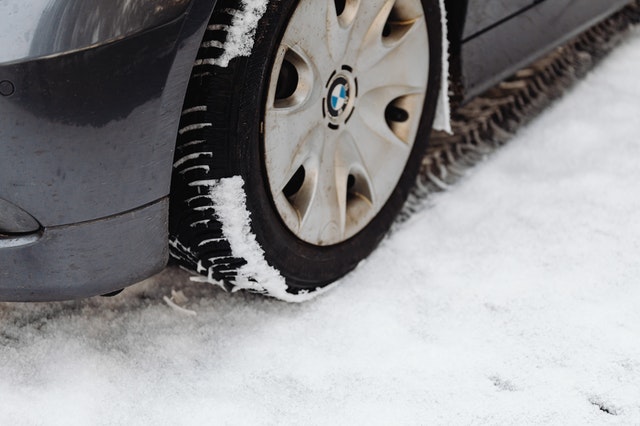 Even though many Canadians recognize the benefits of snow tires, over 40% of drivers do not use them. According to the report, there are a number of reasons why some drivers are hesitant to use them:
51% think all-season tires are good enough

22% said they don't drive enough to afford purchasing one, and 21% feel the cost is a barrier.

8% had other reasons for not using.
Are winter tires really helpful?
When the temperature is approximately 7 degrees Celsius or above, all-season tires are usually suitable to drive on. At these temperatures, the rubber is flexible enough to maintain a firm hold on the road. The material of all-season tires hardens when the temperature drops below 7 degrees Celsius, diminishing traction.
In freezing temperatures (7 C or lower), winter tires are designed to stretch out and retain stronger traction. Winter tires also include tread patterns that are meant to force water to the edges of the tire, allowing it to keep in better contact with the road surface.
Better traction and control

Improved braking and handling

Increased driver confidence when operating a vehicle

Accidents, injuries, and fatalities are all preventable

Insurance claims are less frequent

Improved road safety.
Note: Winter tires are not a substitute for 4-wheel drive.
While features like four-wheel drive (4WD), anti-lock brakes, and electronic stability control can aid acceleration and maneuvering, they don't help much with stopping or slowing down. Winter tires are the only way to achieve improved grip on a snowy or icy road.
What month should you put winter tires on?
When temperatures drop to 7°C or below, it's essential to book a snow tire installation appointment. In Ontario, this means you'll put on your winter tires around the beginning or middle of November. Driving conditions and temperature, on the other hand, will vary by place and year. Check the weather forecast and make your appointment early to avoid being trapped waiting for them to be installed.
What should I look for when buying winter tires?
You're probably persuaded (or at least strongly contemplating) that you need winter tires at this point. These are the considerations you should make while looking for winter tires.
Tires and Rims
When you look at a tire, you'll see that it's made up of two basic parts:
Tire: the black rubber doughnut

Wheel or rim: the tire wraps around a circular metal structure called a wheel or rim.
When purchasing winter tires, you have two options: purchase merely the rubber tires and have them installed to your vehicle's existing rims, or get winter tires that come with their rims.
You can save money on the purchase if you buy simply the rubber tires, but you'll have to spend a little extra money and effort getting the rubber installed on your rims.
It will be quicker and easier to replace the tires (you may even be able to do it yourself) if you purchase winter tires with their rims, but you will have to spend more for the rims. In addition, many newer vehicles come with tire pressure monitoring systems (TPMS), which use sensors in the wheels to monitor tire pressure. You'll have to pay extra for TPMS sensors in your winter tires if you have one of these cars and wish to use this function.
Shop as soon as possible
Don't leave it too late in the winter season to make your winter tire purchase. Because most retailers only get inventory in the fall, the tire choices will grow increasingly limited over time.
The greatest rule of thumb is to buy your tires as soon as the temperature starts to drop below 7 degrees Celsius, or even sooner if you want the best choices.
Look for the logo
According to Transport Canada, a tire must be labeled with the 3-peaked mountain/snowflake ("Alpine") insignia to be considered a "winter tire" in Canada:
This mark is nearly always present on winter and all-weather tires to signify that the tire has been approved to fulfill certain snow performance specifications.
Studded tires
You might go for studded snow tires if you truly want to keep traction in snowy weather. Small metal studs placed in the rubber assist these tires to dig into the road and give extra traction, especially when the temperature is below zero degrees Celsius.
Some facts regarding studded snow tires: they may be noisy and can damage pavement, which is why they're banned in some parts of Canada. Before making a purchase, double-check your local regulations.
Tips For Buying Winter Tires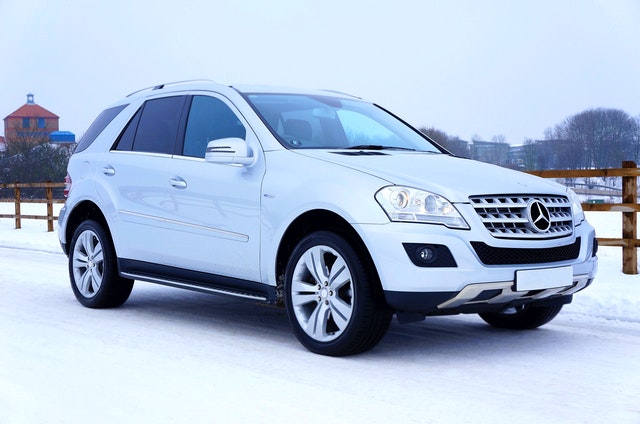 It is essential to be careful while purchasing winter tires and to pick the best winter tires in Canada. As a result, it's critical to look for tires based on pricing, as well as the tire's rating and performance, to guarantee you have the traction you need for your driving.
Purchase four winter tires, all of the same brand and type

Make sure the tires are the right size by looking at the embossed size on the side of the tire

The price varies depending on the size and type of the tire, but on average, it costs between $120-$200 per tire

Consider getting rims for your winter tires to make the transition smoother and prolong the life of your tires

If your car has ABS brakes, all-wheel drive, or tire pressure sensors, get them installed by a specialist.
Safety Tips for Winter Tires
It is not too late to put on winter tires this year if you have not already done so. Winter storms have a way of sneaking up on you when you least expect it. Remember these four essential tips while putting winter tires on your vehicle:
To keep your car in control and stable, always put four winter tires on it

Mixing brands, sizes, and styles is not a good idea

Examine the treads for wear and damage

Especially in cold weather, check and maintain correct tire pressure.
Installing winter tires gives several advantages to Ontario drivers, including increased safety, increased control, and lower insurance costs.
Read more >> How To Get An Ontario Safety Standards Certificate In 2022?
What Is The Best Way To Determine If A Tire Is A Winter Tire?
Drivers should search for tires with the peaked mountain and snowflake logo on them. The Three Peak Mountain Snowflake sign (3PMSF) on tires has been tested extensively for usage in extreme snow and ice situations. They've been certified as meeting or exceeding industry snow traction standards.
It's worth noting that M+S stands for mud and snow for all-season tires; they haven't been formally tested as winter tires.
Top winter tire brands
Consider some of the most well-known and reputable brands as follows:
Hankook

Goodyear

Michelin

Toyo

Dunlop

Uniroyal

Pirelli

Nokian

Cooper

Continental

Yokohama

Kumho

Motomaster
Best winter tires in Canada for cars in 2022-2022
Michelin X-Ice Snow

Goodyear Winter Command Ultra

Dunlop Winter Maxx

Continental IceContact XTRM

Nokian Hakkapeliitta 9, R3 and Nordman 7

Bridgestone Blizzak WS90

Pirelli Ice Zero Friction

Toyo GSI-6

Yokohama IG52 and 53

Cooper Evolution Winter

GT Radial Ice Pro 3
Best winter tires for SUVs and trucks in 2022-2022
Firestone Winterforce

Dunlop Winter Maxx SJ8

Nokian Hakkapeliitta 3

Cooper Hercules Avalanche Xtreme LT

Pirelli Scorpion Ice & Snow

Michelin Latitude X-Ice

Bridgestone Blizzak LT

Goodyear Ultra Grip Ice

Toyo Observe GSI-6

Nexen Winguard WT1

Hankook Dynapro I*cept
Where Can You Get The Best Deal On Winter Tires?
You have a lot of choices when it comes to buying winter tires. Here are some of the major tire retailers to consider, in addition to local tire shops in your city:
Canadian Tire

Kal Tire

OK Tire

Fountain Tire

Costco

Walmart
Steel rims for winter tires can be found at the same shops that offer winter tires, or on online markets.
What Are Winter Tire Ratings?
After you've narrowed down your snow tire options, look at how they were tested and evaluated during those tests. Dry and wet handling, ice and snow, comfort, and mileage should all be evaluated on winter tires. These tests are conducted with neutral specialists on closed tracks. The tire rating will help you evaluate tires that will perform best for your vehicle based on the weather conditions you will be driving in.
FAQ – How to choose the best winter tires for your car in 2022?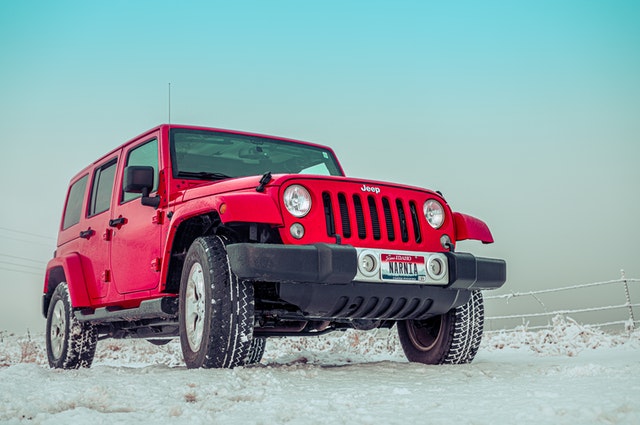 What are the prices of winter tires?
The price of winter tires varies greatly. The size of the tire, the make and brand of the tire, the date of purchase, and a variety of other factors all play a role. Winter tires are available for as little as $50 per tire and as much as $300 or more per tire. Choose tires that are appropriate for your area's winter driving conditions.
Can You Use Winter Tires In Summer?
Actually, there's no law requiring you to change your winter tires for summer or all-season tires when the summer comes. But, it is not highly suggested for utilization in summer, even with the best winter tires.
The elastic is specifically outlined and designed for the purpose of working best within the cold – they are made with is less compelling at scattering warmth, which increases the chance of over-inflating as well as the blowouts. 
How long do winter tires last?
It depends on how much driving you do during the winter. The majority of tire manufacturers guarantee that their products will endure for at least six years. Expect them to last roughly four years if you drive regularly. Summer tires will wear out far faster than winter tires.
When should you remove your winter tires?
Once the weather in your location consistently rises over 7 degrees Celsius, it's time to switch from winter to summer tires.
Is it true that winter tires use more gas?
Yes. Because of the improved grip and traction, winter tires often require more petrol. Under-inflated tires consume more petrol as well. Make sure your tires are properly inflated.
Is it allowed to drive on studded tires in Canada?
Strutted winter tires may or may not be authorized depending on where you reside. They are not permitted in southern Ontario. Alberta, Saskatchewan, Nunavut, the Northwest Territories, and the Yukon have no rules. Check your province's regulations to determine if they are permitted.
Can you change your winter tires?
Yes. Many Canadians change their winter tires on their own. You can change winter tires if you know how to repair a flat tire. A jack, lug wrench, and breaker bar are necessary.
When driving in the winter, it's no surprise that a strong tire grip makes it simpler to accelerate, slow down, and stay on the road, resulting in fewer fender-benders and close calls. Installing winter tires help ensure your safety when dealing with poor weather. You'll also be eligible for a vehicle insurance discount. Pick the best winter tires you want and drive carefully!