We know that deciding between ISSA vs NASM can be difficult. While the NASM certification provides a corrective exercise certification, the ISSA certification is more of general training certification. Continue reading to learn all you need to know about ISSA vs NASM so you can choose the safest option for your needs.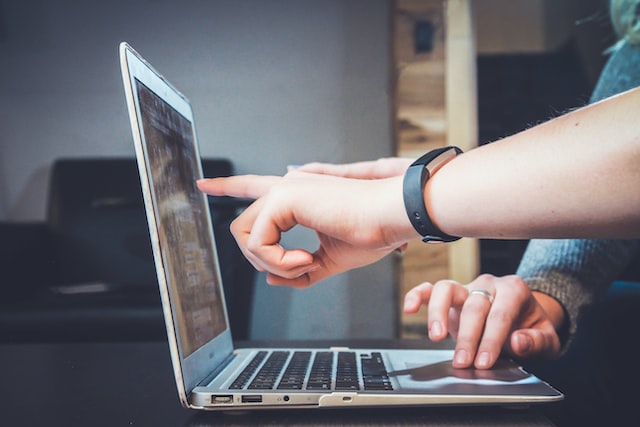 Main Distinctions between ISSA vs NASM
NASM is a corrective exercise certificate, whereas ISSA is a general training certificate.
DEAC accredits ISSA, whereas NCCA accredits NASM.
ISSA only offers one study package, whereas NASM offers numerous packages with a variety of study materials.
ISSA has a first-time pass rate of around 90%, whereas NASM has a relatively low pass rate of about 64%.
What is ISSA?
What does ISSA stand for? The International Sports Sciences Association is abbreviated as ISSA. Their personal training certification is globally recognized and was founded in 1988 by a group of fitness experts and exercise scientists.
After passing the ISSA exam, which covers a wide range of fitness topics, a student is qualified to provide fitness and personal training services. Anatomy and Physiology, Health and Physical Fitness, Kinesiology and Biomechanics, Nutrition, and General Fitness are among the exam topics.
What is NASM?
The National Academy of Sports Medicine (NASM) is celebrating its 30th anniversary as a world-renowned organization for personal trainers and the scientific rigor of their certifications.
NASM bases its training and knowledge programs on scientific and empirical research. NASM also collaborates with the Athletics and Fitness Association of America and Premier Global in the United Kingdom.
On this website, we offer thousands of free NASM practice test questions to help you thoroughly prepare for this exam!
The certification's main focus
Now that you understand the fundamental difference between the two, let us focus on the certification differences that each course provides.
ISSA: This is an outstanding certificate if you are just starting out as a personal trainer. The course will include some powerlifting and reactive training. The strength curve is the main focus of the training. This training is also beneficial for athletes and powerlifters who want to reach their peak performance. However, when it comes to the overall curriculum of the certification, it falls into the general category.
NASM: It is primarily concerned with muscular imbalance and the training of corrective exercises. In comparison to the others, it has a more progressive training model. By pursuing this certification, you may also be able to work with clients who have completed their rehabilitation. The certification process will begin with stability training. This stage will make sure that all clients are physically and mentally prepared to progress to higher and more advanced training levels. This certification also assists athletes in focusing on their peak performance. It has advanced training as a performance enhancement specialist, abbreviated as PES. This training works better than ISSA training.
ISSA vs NASM Pass Rate
While both exams necessitate extensive preparation and knowledge, ISSA has a much higher pass rate. This does not, however, imply that it is easier material.
The ISSA pass rate is 89.9%.
The NASM pass rate is 64.3%.
Information and requirements for testing
ISSA- In your ISSA exams, you must answer short questions, true/false questions, multiple-choice questions, and case studies. The biggest challenge here is to answer correctly the case study. You will be assigned a random individual with varying goals and abilities, and your task will be to establish a progressive exercise regimen that will meet their requirements.
After purchasing the package, you will have 6 weeks to study and take the exam. The exam will consist of 120 multiple-choice questions (MCQs), and you will have 2 hours to complete it. 70% is required for certification.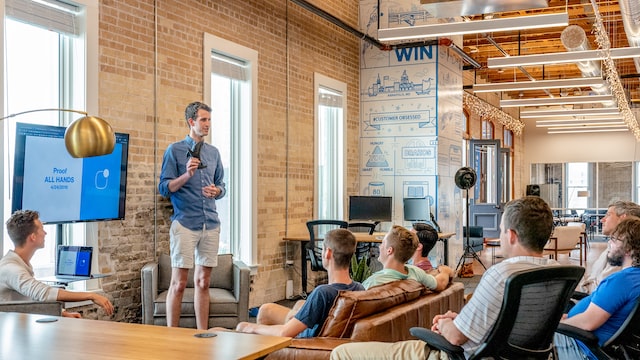 Continued Education Requirements for ISSA vs NASM
Both ISSA and NASM require that you keep your certification current. Continuing Education Units (CEUs) are paid for separately throughout your personal training career. It is critical to consider these costs as well as the time periods during which they will be incurred on a regular basis.
The CEU requirements for both NASM and ISSA are the same. Both require 20 hours of CEUs and a fee of $99 to recertify every two years.
NASM vs. ISSA – Industry Acceptance
When selecting a personal training certificate, make certain that it is commonly accepted and recognized in the industry. Both of these credentials are accepted in almost every gym in the United States. The DEAC has accredited ISAA, an international certification that is currently owned by over 200,000 people worldwide.
It's a good option for anyone living outside of the United States who wants to travel and work. With 190,000 people currently holding the NASM certification, NASM has also qualified a large number of personal trainers. Employers in the United States regard it as the gold standard certification, and it is accredited by the NCCA.
Read more >> ACE vs NASM: Which Is Better For You?
Pricing Differences Between ISSA vs NASM
Finally, when it comes to NASM vs ISSA, pricing is probably one of the most important factors to consider.  NASM offers a variety of packages. There are frequently many deals on their website, but it is still a costly qualification. The Self-study package costs $699, the Premium self-study package costs $1099, the Guided self-study package costs $1499, and the All-inclusive package costs $1649. ISSA's price will vary depending on whether they are currently running a promotion, but expect it to be between $499 and $799 for the one package they provide.
While NASM is a more expensive qualification, it is still a great choice for many personal trainers that are just starting out in the industry. Because ISSA is an international certification, we recommend it if you want to work in another country. Both NASM and ISSA have many advantages, so make sure you select the appropriate type of course and study materials for your personal preferences and future career.
Which Certification is Better, ISSA vs NASM?
ISSA and NASM are both highly rated personal trainer credentials that will most likely assist you in establishing a solid foundation for program design and training. They are also likely to assist you with job eligibility. There is no obviously better certification than another; only the certification that is ideal for you.
Before making any decisions, it is critical to check with potential employers. Because not all certifications are accepted or preferred everywhere, asking around first may be a quick deciding factor in which certification to advance.
While both credentials are nationally recognized, NASM is accredited by the NCCA, whereas the ISSA is accredited by DETC. These distinctions may also influence which of your potential employers prefers.
Of course, knowing what type of training you want to do will help you decide which path to take. While NASM concentrates on general populations, if you want to train athletes, ISSA may be a better fit.
NASM may be preferable in terms of quality and recognition. Their training model is cutting-edge, and most employers prefer NASM over ISSA.