Security+ certification is one of the most sought-after qualifications among cybersecurity professionals. While the certification isn't a perfect reflection of your skills, it's what most companies use to evaluate or validate your abilities as an entry-level to intermediate-level cybersecurity professional.
There's no disputing that studying for the Security+ exam is very difficult. The CompTIA Security+ certification will take time and effort, but it may be a strong stepping stone to many jobs that require Security plus certification, such as professional security-based cybersecurity and other IT jobs.
In this post, we'll go through the 33 common jobs that require security plus certification you may apply for after earning the valuable certification.
Let's get started with our free CompTIA Security+ practice test to catch your goal with ease.
Jobs That Require Security Plus Certification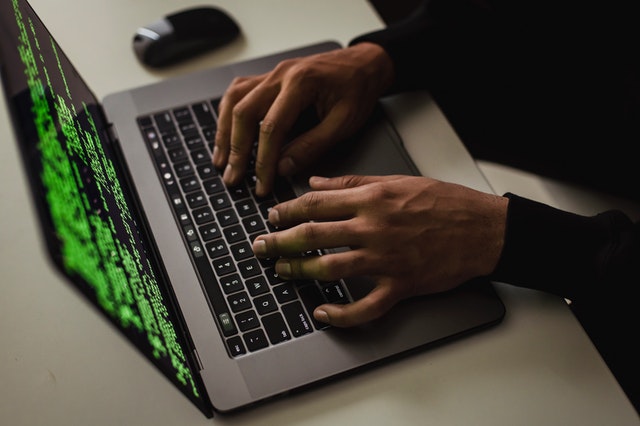 After obtaining a CompTIA Security+ certification, the frequently asked is "What can I do with a Security+ certification?"
Here are a few examples of jobs that require Security+ certification, which is commonly included in the job description.
Information System Security Officer
It is your duty as an ISSO to ensure that the system your company utilizes is secure and up to date. You supervise security updates and ensure that your employer's network is free of vulnerabilities and anomalies.
From current job advertisements, below are just a few of the responsibilities you'll have as an ISSO:
Managing cyber security needs in collaboration with system owners, government managers, and other stakeholders.

As required by C&A guidelines, performing frequent system security checks and keeping records of such scans.

Examining and analyzing information technology software, hardware, and networks, as well as information technology systems' overall cyber security posture.
Other requirements for this job involve over 4 years of similar experience and, in many cases, a related degree.
If you want to work as an ISSO, you'll need several years of practical experience, strong management skills (as you'll be supervising people), and effective project management skills (since you'll be overseeing significant security projects).
Network Security Engineer
A Network Security Engineer is responsible for the design, implementation, and maintenance of an organization's network security systems. They are responsible for ensuring the confidentiality, integrity, and availability of the organization's information systems and data. 
The required skills for this job include a strong understanding of network security principles, firewall configuration, and network protocols. To be successful in this role, Network Security Engineers must also possess excellent problem-solving and analytical skills. 
Obtaining the CompTIA Security Plus certification can greatly benefit Network Security Engineers as it demonstrates their knowledge and expertise in the field of cybersecurity and can increase their chances of career advancement. This certification is widely recognized and can help individuals stand out in a competitive job market.
Security Operations Center Analyst
A SOC Analyst is one of the most sought-after entry-level cybersecurity professions since it can typically be obtained with only a few years of experience and includes a strong cybersecurity component, as opposed to being only an IT role.
It's your responsibility as a SOC to keep a check on network traffic and spot cyber threats. A security analyst's responsibilities include the following:
Maintaining current knowledge of industry information security trends and research approaches

Providing high-quality analysis of the firewall, operating system, web server, and other logs of clients.
You'll also need an Associate's Degree in Computer Science or a related discipline in addition to the Security+. Although some prior experience is necessary, it is low for an entry-level role and may easily be addressed by an internship or part-time tech work.
If you want to work as a security operations center analyst, you should enroll in a college cybersecurity program, study for the Security+ certification, and search for internship and volunteer opportunities as soon as possible.
Read more >> Top 12 Best Security Certifications to Get You Hired
Systems Administrator
A Systems Administrator is responsible for the overall maintenance and management of an organization's computer systems. This includes installation, configuration, and maintenance of hardware, software, and network systems. 
Required skills and qualifications for this job include a strong understanding of operating systems, network administration, and cybersecurity. 
Obtaining the Security Plus certification can provide several benefits for a Systems Administrator, including a broader understanding of security principles, improved job prospects, and increased earning potential. The certification also demonstrates the individual's commitment to staying current with industry best practices and standards, which can be a valuable asset to employers.
Cybersecurity Engineer
As a cybersecurity engineer, you'll be responsible for assessing and updating software that will help your company's security. As an engineer, you must understand the fundamental architecture that underpins a secure system and be able to identify vulnerabilities and provide patches. As a cybersecurity engineer, you have the following responsibilities:
Threat assessment, vulnerability analysis, risk assessment, and system/network risk migration are all areas where we collaborate

Prior to wide deployment or distribution, submit network and system modifications, as well as major version software upgrades, to the change management procedure for approval

Monitoring system performance and reporting trends or events that have an influence on the security posture of the systems and networks that are supported.
You'll also need around 6 years of relevant experience (or a Bachelor's degree in Cyber, Computer Science, or a similar discipline) in addition to the Security+. Because of the significant amount of expertise necessary to become a cybersecurity engineer, this position, 0like the ISSO role above, is rarely the first in the field of cybersecurity.
Following the SOC analyst path outlined above and then moving into a higher-level cybersecurity engineer role as your expertise improves is a viable path to take to become a cybersecurity engineer.
Cybersecurity Incident Responder 
Cybersecurity incident responders are the cyber equivalent of firemen. You're the first to respond to an ongoing security danger. It's a difficult yet rewarding job. As an incident responder, you'll be responsible for:
Monitoring system performance and reporting any trends or events that have an influence on the security posture of the systems and networks that are supported

Investigating and implementing techniques to prevent or block computer misuse

Directives, metrics reports, and vulnerability and threat bulletins are all distributed.
You'll need up to three years of experience in addition to the Security+. In certain circumstances, the experience can take the place of a degree, but a degree can also provide you with a competitive advantage. Because of the employment requirements, being an incident responder is frequently not the first step into the realm of cybersecurity.
Technical Support Specialist
Technical Support Specialists provide assistance and support to users who experience technical problems with software and hardware. They help diagnose and resolve technical issues and provide assistance to customers in using the technology.
To be a successful Technical Support Specialist, individuals should have excellent problem-solving skills, strong communication skills, and knowledge of computer hardware and software. They should also be familiar with various operating systems and have a good understanding of network security.
Obtaining the Security Plus certification demonstrates to potential employers that an individual has a comprehensive understanding of network security, which is crucial for a Technical Support Specialist. The certification also confirms an individual's ability to diagnose and resolve security issues, making them a valuable asset to any organization. With the Security Plus certification, Technical Support Specialists can increase their chances of career advancement and secure a successful future in the IT industry.
Cybersecurity Instructor
Only helping others achieve their goal of being a cybersecurity professional is better than being a cybersecurity professional. Although a Security+ certification is not required for all cyber instructorships, it does help you stand out in the market. As a cybersecurity educator, you'll be responsible for:
Conducting practical activities in a laboratory setting, facilitating student study halls, and providing tutoring and remedial training

Analyzing client needs, available training techniques and materials, and available facilities in order to offer the appropriate classroom curriculum

Managing the designated topic area's educational content.
Apart from Security+, most instructor roles require at least an Associate's Degree in a related discipline, with higher-level degrees being a common requirement. Instructor roles frequently want to see teaching experience and may require up to three years to begin, although this is rarely as relevant as the degree you hold.
Read more >> Password Cracker: 15 Most Popular Password Cracking Tools
Other jobs
With sec+ certification, you can apply for hundreds of other IT positions. We'll list some other common jobs here:
Cybersecurity Consultant

Information Technology Manager

Penetration Tester

Security Architect

Information Security Analyst

Security Engineer

Information Assurance Specialist

Information Security Coordinator

Computer Forensics Investigator

Cybersecurity Specialist

Security Operations Center (SOC) Manager

Information Security Manager

Compliance Analyst

Cyber Threat Intelligence Analyst.

Data Security Specialist

Information Systems Security Manager

Risk Management Analyst

Vulnerability Management Specialist

Security Solutions Architect

Information Security Consultant

Information Security Trainer

Incident Response Manager

Cybercrime Investigator

Enterprise Security Administrator.
Why Are The CompTIA Security+ Certification Jobs In Demand?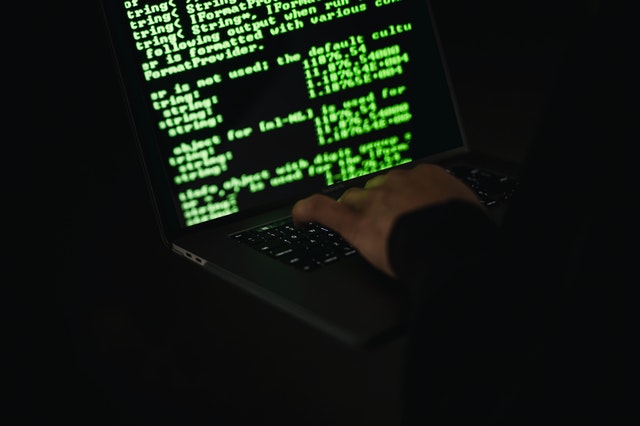 This certification is commonly demanded a variety of reasons, particularly among professionals in the early phases of their employment.
To begin with, this vendor-neutral certification exam covers a wide variety of current subjects in a way that emphasizes both knowledge and application. CompTIA uses questions based on a wide range of scenarios, allowing the Security+ PBQs test to certify hands-on skills and problem-solving skills, which are in high demand among companies these days. Candidates' understanding of mitigation measures or controls to safeguard an environment is given special attention.
Furthermore, this certification is applicable to a wide range of professions and is a suitable choice for entry-level workers. It's also a good addition to the resumes of experienced IT professionals who wish to incorporate cybersecurity into their resumes.
The fact that there are no requirements for the certificate attracts professionals who may obtain this highly respected accreditation solely on the basis of what they know rather than proving any prior experience.
Security+ exam applicants should have at least two years of work experience in IT systems administration with an emphasis on security, as well as hands-on technical information security experience and a wide understanding of security concepts.
It is one of the certifications of choice for people seeking federal jobs because it also complies with DoD 8570.
Read more >> Average IT Salary in 2022: How Much Money Can You Make?
Determining mean salary percentiles
Candidates will often discover that the income ranges greatly depending on some factors while researching a certain career. 
Wages for the same work role might vary widely depending on the business, the sector in which they operate, their geographic location, the applicant's expertise, and certification. Companies that pay more, on the other hand, are more likely to expect more in terms of knowledge and duties while on the job. As a result, there is a wide variety of pay for the same job title.
According to the Bureau of Labor Statistics in the United States, the number of network and computer systems administrator positions is predicted to expand by 5% by 2030.
According to the Certification Magazine 2022 Salary Survey, a Security+ certified professional earns an average of $115,170 in the United States and 106,910 internationally. Of course, salary is dependent on a variety of factors, and according to PayScale, the average yearly salary for a professional with CompTIA Security+ certification in the United States is $78,000.
Average salary by job roles
The following is the average pay for different roles with a Security+ certification (as of March 31, 2022):
IT Security Administrator: $68,645

Senior systems engineer: $108,459

Cybersecurity engineer: $96,124

Cybersecurity analyst: $77,038

Information technology (IT) manager: $81,820

Network engineer: $78,107

Security engineer: $89,363

Systems administrator: $66,721

Network administrator: $63,482
As you can see, the wage range varies a lot depending on the job title.
It's crucial to remember that wages not only vary depending on the role, but also experience, region, and even gender; nonetheless, the knowledge and abilities that Security+ can certify can help you improve your career chances and earnings.
How to increase your salary with a CompTIA Security+ certificate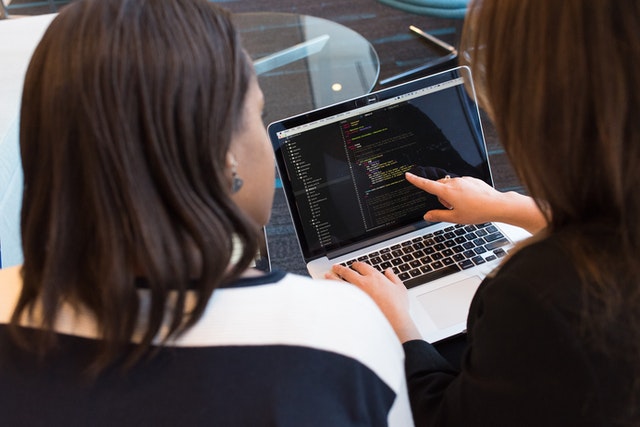 As previously said, a number of factors might have an impact on the average pay. Some ways to boost your pay are listed below:
Experience in the workplace
Reducing the number of time employers must invest in you during training and having the essential hands-on experience beyond the standard job description will help you stand out to a potential employer. 
Any past similar employment experience will increase the employer's trust and expectations, which will benefit you financially.
Any extra certificates or training: With CompTIA Security+, not only can you boost your prospective wage, but you can also qualify for a wider range of positions and become a contender for a higher-paying position by demonstrating further completed certification training.
Showing your commitment
Candidates are demonstrating their commitment by becoming certified, which is the first step in what may be a fulfilling career. Candidates can also demonstrate their devotion to the profession and that they're up to speed on the current trends by keeping certified, as many certificates need periodic renewal.
Regional differences 
A job's particular geographical location can have a significant influence on how much it pays. It should be self-evident that a systems administrator post in San Francisco or New York City will pay far more than a similar one in Denver, Colorado.
Read more >> Top 11 Best IT Support Certifications
Final Thoughts
With the demand for cybersecurity professionals at an all-time high, getting a job in the security business is rather simple. Professionals who have certifications, such as CompTIA Security+, are more likely to make more money than those who do not.
Our list of 33 recommended jobs that require security plus certification above will assist you in deciding which one to pursue.
Certification, without a doubt, provides a great first impression. If you already have one, simply apply for a position that you want after reading our post.