It can be seen that the type of IT security certifications is becoming increasingly sophisticated and in new ways, so recruiting highly qualified Security experts is an urgent need for organizations, banks, and businesses.
When considering potential candidates in the information security field, employers consider certifications as a measure of a candidate's superiority in quality. Owning one of the best security certifications will be an advantage for you to affirm your expertise to show employers that you are qualified and have been trained well. What are the best information security certifications? Find out in our article.
Let's get started with our free CompTIA Security+ practice test to pass the actual exam on the first try with a high score.
Importance of Security Certifications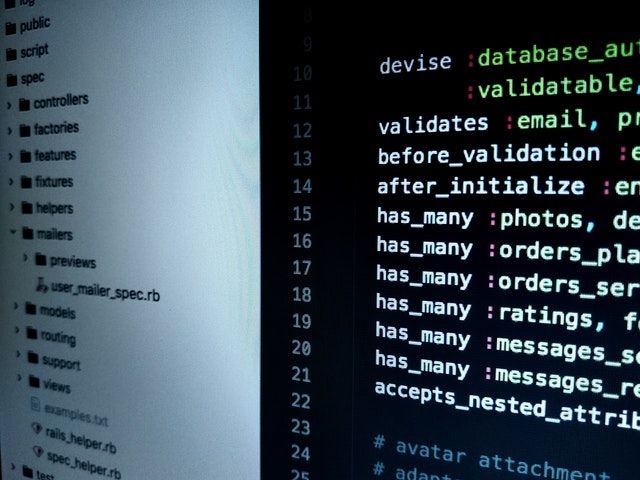 In the opinion of those who are hired and who have completed certification courses, you will find quite surprising information. While nothing can beat actual development skills and experience, having certifications can help you find your dream job.
On an individual basis, the best IT certification is one that is relevant to each person's training expertise, skills, goals, and career path. That is the main idea in making the list of the most important IT certifications below. These certifications may not be important to you, but they are of considerable value to most IT people.
Proof of Competence
While today's programmers may feel that their portfolio already provides enough proof of coding ability, certification can greatly enhance their ability to market themselves in the field. Employers see certifications as proof of your competence in a specific area of ​​programming or skill development, says John Reed, a senior executive at Robert Half Technology, a company recruiting jobs in the IT field. "Certifications can be seen as an important differentiator for candidates looking for roles in tech teams," adds Reed.
Usually, when a developer has about 5 years of continuous work experience, certifications become less important because they already have a proven level of technical ability and confidence. in their evaluation and performance. It then becomes a measure of continued learning through newer iterations of the technology," he said.
Certifications can lead to higher salaries
At this point, earning an additional certificate can help you earn a higher level of income. Data collected by Robert Half Technology shows that salary ranges can be increased by up to 10% of the national average, based on specific skills and certifications, Reed notes. "That said, employers aren't exactly looking for people with certifications, and in most cases won't see certifications as a substitute for real-world experience," says Reed. "But certifications can give candidates an edge, especially if they show an aptitude for using the latest technologies." 
The more specific the knowledge, the greater the impact of the certifications, especially in terms of compensation, said Igor Landes, vice president of engineering at enterprise software development company Exadel. "For example, a consultant with a MongoDB credential is likely to be paid more than a consultant without an equivalent certification," says Landes. "Of course, if you have enough experience in a particular field and the employer knows your expertise well, then that distinction will almost disappear."
Read more >> Best cyber security certifications you should know
Best Security Certifications You Should Get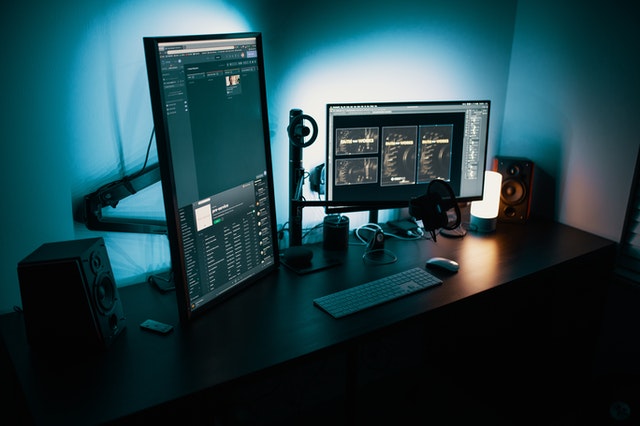 CompTIA Security+
CompTIA Security+ is a highly regarded credential with over 250,000 certifiers Security+ certificate holders are recognized for their outstanding skills, knowledge, and extensive expertise in a variety of security-related fields. Designating this entry-level in your resume shows the employer that you possess exceptional skills & techniques and have a wealth of knowledge in several areas related to information security. believe. By holding this certification, you demonstrate expertise in many areas such as cryptography, threat management, and network access control. Here's what you'll need to achieve CompTIA Security+:
Two years of IT administration experience with a focus on security

Consider getting Network+

Pay the exam fee of $339 or less with voucher SYO-501, and can contact admin to register with a more preferential fee.

Pass the 90-question test in 90 minutes with a score of at least 750

Renew your certificate every three years through a continuing education program or an online course.
CompTIA PenTest +
Professionals with one of the latest CompTIA certifications, CompTIA PenTest+, demonstrate proficiency in five areas of information security. These areas include planning and scoping, pen-testing tools, attacks and exploits, information gathering and vulnerability identification, plus reporting and communication. You can prepare for this certification through online training or on-site classes along with relevant hands-on experience. Here are the steps you need to take to request a CompTIA PenTest+:
Have three to four years of hands-on experience in the security field

Pay exam fee of $349 or less with a gift certificate (contact Admin for a better price)

Pass the 85 multiple choice and performance-based tests in 165 minutes

Renew your certificate every three years through a continuing education program
CompTIA Advanced Security Certificate (CASP+)
If you are considering a career in government, the CASP+ certification could be the right choice for you. This prestigious title for cutting-edge cybersecurity technicians is respected by government employers and highly sought after in the IT world. The CASP+ Certificate for Practitioners is the only practice designation that emphasizes performance. To increase your chances of passing the respective exam, you may consider purchasing study materials that are available online and in hard copy. Here's what you need to take the test:
Has 10 years of experience in IT administration, with at least 5 years in a technical, practical security position.

Buy an entry ticket, valid for 12 months.

Pay the exam fee of $379 or less with a gift certificate.

Adhere to ethics policy

Renew your certificate every 3 years through a continuing education program.
Certified Ethical Hacker (CEH)
The Certified Ethical Hacker (also known as CEH) issued by EC-Council is a certification that any IT professional who wants to pursue a career in security needs to equip themselves with. CEH-certified professionals have knowledge and skills in areas such as network exploratory testing, investigations, Trojans, viruses, system attack prevention, home page attacks, wireless networks, and other issues. web applications, SQL penetration, cryptography, penetration testing, IDS evasion, firewalls… Here's what you'll need to earn the Certified Ethical Hacker (CEH) certification:
Prerequisites and required courses: Candidates are encouraged to attend training courses. If not participating in training courses, candidates must have a background of knowledge and at least two years of experience in the field of information security.

Applicants are required to complete the $100 non-refundable exam fee and submit a valid exam application before purchasing an exam voucher.

Exam fee: $500 USD.

The exam is held on the Pearson VUE system; exam vouchers purchased through EC-Council
Take >> Free CEH Practice Exam
SANS GIAC Security Essentials (GSEC)
SANS GIAC Security Essentials (often known as GSEC) is an entry-level certification for professionals who want to demonstrate an understanding of information security concepts and terminology and possess the necessary technical skills and expertise to perform security tasks.
GSEC-certified individuals have technical knowledge and skills in areas such as Wi-Fi protocols, identifying and preventing common wireless network attacks, mapping and network protocols, public telephone network switching system, access control, and authentication, password management, DNS, encryption fundamentals, ICMP, IPv6, public infrastructure, Linux,… Here are what you will need to earn the SANS GIAC Security Essentials (GSEC) certification:
Prerequisites and required courses: None, but training courses are recommended

Number of subjects: 1 exam (using the textbook but not using the Internet and computers) is held on the Pearson VUE system

Exam Fee: $1,099 USD
Certified Information Systems Security Professional (CISSP)
The Certified Information Systems Security Professional (CISSP) is one of the world's most recognized advanced security certifications, certified by the independent organization ISC2. There are more than 63,000 CISSP holders in 134 countries now. all over the world. When information security is put from the perspective of management, it is more clearly visualized by presenting the most popular topics and areas, collectively known as the Common Body of Knowledge (CBK). ISC2 also offers three CISSP certifications with the primary focus on specific areas in IT security:
Architecture (CISSP-ISSAP)

Engineering (CISSP-ISSEP)

Management (CISSP-ISSMP)
Here's what you'll need to achieve the Certified Information Systems Security Professional (CISSP) certification:
Prerequisites and required courses: At least 5 years of full-time experience in at least 2 areas in CBK or 4 years of experience in at least two CBK domains, a university degree

Number of exam subjects: 1 CISSP exam, 1 elective field exam

Exam Fee: The CISSP Certificate is $599 USD; each CISSP selection field is $399 USD
Take >> Free CISSP practice exam 2022
Certified Information Security Manager (CISM)
The Certified Information Security Manager (CISM) is a global certification first introduced in 1983 by the International Information Systems Security Certification Organization (ISC2). It is considered the leading certification for IT professionals with responsibility for managing, developing, and monitoring information security systems in enterprise-grade applications, or for evolving security within organizations. office. CISM certificate holders are well-versed in security risk management, administration, program management and development, and incident management and troubleshooting.
It was recently updated to reflect changes in information security management. The exam combines technical, managerial, and risk management skills to ensure that you are fully aware of ever-changing security standards. The exam tests the candidate's knowledge of planning and managing an information security program. This program is intended to ensure that an organization's information assets are protected from unauthorized access, use, or disclosure, as well as arbitrary destruction or damage. Here's what you'll need to achieve the Certified Information Security Manager (CISM) certification:
Prerequisites and Course Requirements: Pass the CISM exam and commit to complying with the ISACA Code of Professional Ethics.

5 years of experience in information security, of which 3 years in information security management in at least 3 areas of analysis. Experience must be verified and within a period of 10 years from the date of application submission and before or within 5 years after passing the exam. There are some exceptions depending on the existing standards

Apply for the certification exam (application fee is $50) The certificate is valid for 5 years from the date of passing the exam.

Agree to CISM's continuing education policy

Number of exam subjects: 1 exam in June, September, December, candidates are encouraged to register early

Exam fee: Early online registration (members $440, non-members $625), early registration via Mail/fax (members $515, non-members $700), online registration deadline (members $490, non-members $675), member register by mail/fax deadline (member is $565, ​​a non-member is $750).
Certified Information Security Manager (CISM)
The Certified Information Security Manager certification is intended for IT professionals working in management. This is an advanced credential that demonstrates a recipient's overall knowledge and experience in managing enterprise-grade application and security teams, and supporting the development of organizational security best practices. 
To be eligible for a certificate, you need to have 10 years or less before applying or five years after passing the exam. This means that you don't need to have all of the professional experience to take the exam, but you must have that experience for a set amount of time to earn the certification. CISM certification costs $760. ISACA members can take the course for $575; the ISACA membership fee is $130 annually. CISM certification costs $50 for a one-time application processing fee.
CISCO Certified Network Security Professional (CCNP)
This cybersecurity certification enhances your skills with security solutions. To earn the CCNP Security certification, you need to pass two exams: one that covers security technologies and any other technical areas you focus on.
The CCNP Security certification program prepares you for today's professional-level job roles in security technology. One of the most highly regarded certifications in the industry, the CCNP validates the core knowledge you need while providing the flexibility to choose an area of ​​focus.
GIAC Cloud Security Automation (GCSA)
The GIAC Cloud Security Automation (GCSA) certificate is one of the few vendor-neutral certificates available on the market. It is designed to assess individuals who have experience using tools and processes in a cloud computing environment. It measures an individual's ability to design, deploy, and administer cloud infrastructure that is secure, reliable, and compliant with industry standards.
The certification is recognized by ISC2 as a Certified Cloud Security Professional (CCSP) certification, which is part of the organization's Information Security Management Systems (ISMS) program. This certification covers all aspects of the lifecycle of cloud security automation, including:
Designing cloud security automation solutions

Planning to deploy cloud security automation software

Create, extend, and maintain automated system capabilities and functions

Operate and troubleshoot automated cloud security systems.

The GCSA certification is for architect roles in cloud security organizations with responsibility for design, implementation, and operation.
Offensive Security Certified Professional (OSCP)
The Offensive Security Certified Professional (OSCP) is an alternative type of hacking ethics certification designed to demonstrate a candidate's proficiency in problem-solving methods, analytical thinking, and penetration testing. Professionals who prefer work that involves finding system vulnerabilities and performing controlled attacks will likely pursue an OSCP certification. Experience with a number of software programs, programming methods, and frameworks will reinforce the skills needed for this exam. This is a very difficult practice exam, so you need to take training courses like PreOSCP to prepare and CrackOSCP to take the exams with confidence. Interested applicants must do the following:
Take the required Penetration Testing with Kali (PWK) course.

Pay the exam fee of $1000.

Pass the practice test in 24 hours.
Certified Cloud Security Professional (CCSP)
This global login in Cloud Security is intermediate to the advanced level designation. IT professionals who lead information security in cloud security architecture, design, and service orchestration typically have this certification. Here's what you need to do to test for this exam:
Five years of industry experience, with three years in IS and one year in one of six CCSP areas.

Pay an exam fee of $549 per attempt.

Pass the 125-question exam in four hours or less.

Follow the rules of ethics.

Get the endorsement of another ISC2 certified professional.

Pay an annual maintenance fee of $100.

Maintain continuing education certification every three years.
Read more >> IT Support Jobs: Top Highest-Paid Jobs
Where Can I Get the Top Security Certifications?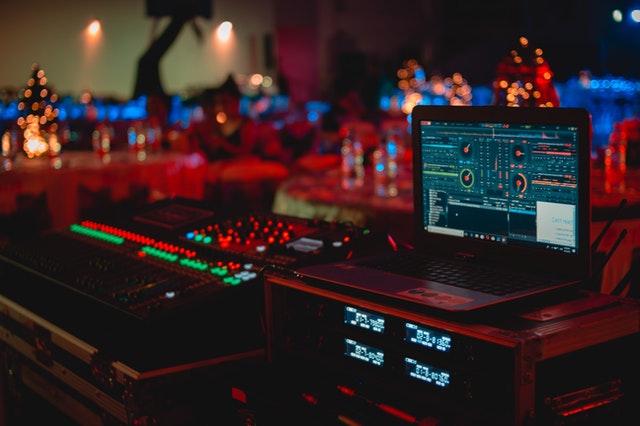 Some colleges, universities, academies, and cybersecurity organizations offer cybersecurity certifications. However, there are large organizations that offer cybersecurity certifications. For those who are new to earning a widely recognized cybersecurity certification, here are some popular and highly recommended places where you can get a cybersecurity certification.
(ISC)²
The International Information Systems Security Certification Body, or (ISC)², is the coveted CISSP certification watchdog. (ISC)² identifies itself as the "World's Leading Cybersecurity Professional Organization" on its website. (ISC)² is a non-profit organization with more than 140,000 accredited members. (ISC)² offers the following cybersecurity certifications:
CISSP – Certified Information Systems Security Professional

SSCP – Systems Security Certified Practitioner | (ISC)²

Certification

CAP – Certified Authorization Professional

CSSLP – Certified Secure Software Lifecycle Professional

HCISPP – Healthcare Information Security & Privacy Practitioner

CISSP – ISSAP – Information Systems Security Architecture Professional

CISSP – ISSMP – Information Systems Security Management Professional

Associate of (ISC)²
Council of EC
Next on our list of organizations that award cybersecurity certification is the EC Council. The Certified Ethical Hacker, also known as the CEH, is the EC Council's most famous certification. EC-Council offers many other certifications besides CEH. Instead of focusing on specific areas of expertise, EC-Council focuses on certain responsibilities and titles. EC-Council offers the following certifications:
CEH – Certified Ethical Hacker

ECSA – EC-Council's Certified Security Analyst

LPT – Licensed Penetration Testing
CompTIA
The CompTIA certification is one of the most popular IT certifications available. CompTIA offers certifications in many areas of IT, including software development, computer networking, cloud computing, and information security. CompTIA has four main certifications;
CompTIA's IT Fundamentals

CompTIA A +

CompTIA Network +

CompTIA Security+
Read more >> Top IT Skills For You To Enter Technology Careers
GIAC
The Global Information Assurance Certification was developed in 1999 to certify the capabilities of information security professionals. Thousands of businesses and government organizations, including the US National Security Agency, rely on GIAC (NSA) certification. GIAC offers certifications in many areas, including network protection, penetration testing, incident response, and forensics, among others. Here is the list of certifications offered by GIAC:
GSEC – GIAC Security Essentials

GMOB – GIAC Mobile Device Security Analyst

GCFA – GIAC Certified Forensic Analyst

GCIH – GIAC Certified Incident Handler

GPEN – GIAC Penetration Tester

GCIA – GIAC Certified Intrusion Analyst

GCFE – GIAC Certified Forensic Examiner

GNFA – GIAC Network Forensic Analyst
ISACA
ISACA is an acronym for Information Systems Testing and Control Association, formerly known as Information Systems Testing and Control Association. ISACA was founded in 1969 by a small group of professionals who recognized the rapidly growing need for centralized information and assistance in the rapidly growing field of computer system audit control. Here is the list of certifications offered by ISACA:
CISA – Certified Information Systems Auditor

CISM – Certified Information Security Manager

CGEIT – Certified in Governance of Enterprise IT

CRISC – Certified In Risk And Information System Control
In addition to the above best security certifications, there are many other certifications that can suit the career needs of any IT professional interested in information security. Information security is an exciting, challenging, and ever-evolving field where you will always find great work opportunities. So try to get the right information security certification and support your career!