Although numerous IT support jobs on the market right now are just entry-level, you may specialize in tech assistance and work your way up the corporate ladder. A tech support job might evolve from help desk support to help desk technician to help desk expert, for example. Many companies grade employment responsibilities based on experience, thus someone may start as a Tier I tech support agent and work their way up to a Tier II or Tier III position. Tech support analysts and managers are at the top of the ladder, ensuring that the help desk and tech support staff are working smoothly and providing the best possible assistance to end-users and the company.
Top Highest-Paid IT Support Jobs You Should Know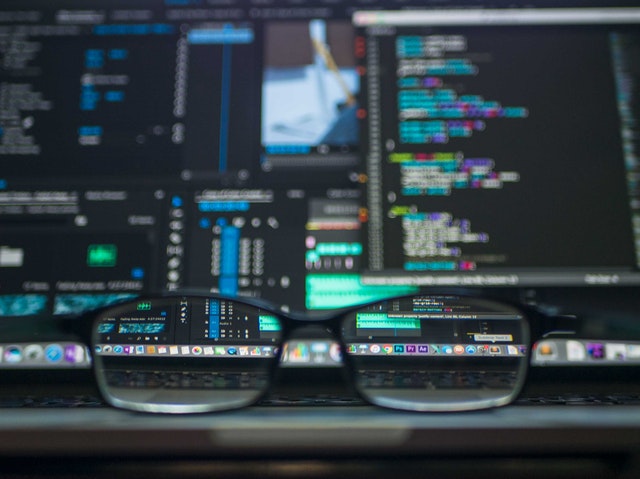 Software Engineer
Average salary: $106,000
The demand for software engineers will go hand in hand with the development and progress of science and technology. For example, the rapid growth of cloud technologies is driving the need for more application software engineers to help build secure cloud programs and develop other applications. Likewise, as computer systems and smart devices increase and software rapidly enter new industries, the need to develop computer systems that provide innovations will create jobs for software engineers.
Video game design
Average salary: $80,000 
The gaming industry is worth more than $140 billion, tripled over the last decade. In addition to the booming markets of traditional consoles and PCs, the rise in popularity, processing power, and graphics capabilities. The graphics of mobile devices have opened up a new world of employment opportunities for designers, illustrators and programmers. Game designers with expertise in mobile device development will be especially sought after as smartphones and tablets continue to dominate the electronic entertainment market.
Security expert
Average salary: $118,000 
Security is a top concern for IT managers and businesses, as the frequency, scope and complexity of cyberattacks escalate. IT managers said that they are actively looking for experts with expertise and skills in information security, but it is difficult to find good candidates. This shows that the security industry is opening up many potential opportunities, especially in IT operations security, mobile device security, risk management, information assurance, and network/cloud security.
Computer system analysis
Average salary: $88,000 
With a large company having to perform many different jobs, the dependence on technology is increasing, they need a team of computer systems analysts to take care of designing and building systems. computer to ensure the stability of the computer system in the company. The US Department of Labor predicts this occupation will grow by 43%, leading to great opportunities for those intending to pursue a career in computer systems analysis.
Read more >> Top 10 Best Networking Certifications Get You Hired
Website development and design
Average salary: $73,000 
Selling online is a popular business method today. As the number of products and services online grows, there will be more job opportunities for web designers and developers. In addition, social networks, which are the most influential channels today, are also gradually being chosen by businesses and businesses to sell, which expands the scope of activities of web developers, helping them to have more sales. land to use martial arts more. In web design, the user interface (UI) and user experience (UX) branches are the hottest areas.
Medical information technician
Average salary: $46,000 
Governments are actively investing in health activities, including electronic health record monitoring books. Therefore, the demand for medical information technicians is pushed up. In the top 10 IT professions, the starting salary of health information technicians may be the lowest, but they finish the program the fastest, usually only 2 years of study before they can graduate and get a job.
Technology management
Average salary: $143,000 
The increase in employment for information technology managers is directly tied to the growth rate of the IT staff they manage. The most attractive job categories are network engineering, mobile development, software engineering, data management, and cloud computing, driving demand for IT managers as well.
Database administrator
Average salary: 91,000 USD
Most of today's business data are digitized and stored on computers. This promotes the need for training and certification in the Database Administrator (which is also known as DBA) profession in order to have highly specialized human resources in storing, organizing, analyzing, and ensuring the security of information data. . In addition, many databases are also connected to the Internet and cloud computing, so security issues will become more and more important and complex; Database administrators and developers – especially those with information security skills – will be hired to protect the company's information database from hackers and other cyber threats.
Read more >> Password Cracker: 15 Most Popular Password Cracking Tools
Network administrator
Average salary: $67,000
Demand for the network administrator profession will continue to grow as organizations invest in new systems and network technologies to increase profits and gain a competitive edge in business. The fact that businesses focus on developing online businesses will increase job opportunities for network administrators and network system managers, helping businesses use new technology to communicate with employees and customers. safely and effectively.
Desktop support technician
Average salary: $41,037
When someone has a problem with their desktop computer and connected devices, they normally contact desktop support professionals first. These IT experts assist in troubleshooting the desktop problem, identifying a solution, and implementing that solution. This might necessitate resolving VPN difficulties via a remote desktop session or over the phone, especially in both 2020 and 2022. Starting as a desktop support technician may lead to a job as a desktop support expert or analyst, so it's a wonderful way to get a foot in the door of a long-term IT career.
Help desk technician
Average salary: $36,875
Working as a help desk technician may be a good fit for you if you like interacting with people and assisting them with their technological issues. IT professionals who work on the help desk must have both technical and communication abilities in order to answer inquiries and provide solutions to non-technical people. A help desk technician's vital skills include being personable, pleasant, and a can-do attitude.
IT support technician
Average salary: $41,324
An IT support professor understands how to install, configure, maintain, and repair hardware and software on computers and other electronic devices. A thorough understanding of printers, scanners, mobile devices, and networks is required. You'll be working directly with possibly irritated workers who want their equipment to perform correctly in this hands-on IT support position. In this profession, having great communication skills and the ability to calmly communicate difficulties to others is critical.
Read more >> Best cyber security certifications you should know
Technical support specialist
Average salary: $38,981
A technical support specialist is an important part of an IT support team, and since their talents are in great demand, bigger firms usually hire more than one at a time. These IT professionals are occasionally entrusted with experimenting with and testing new tech tools that may be advantageous to their company's productivity. This implies they'll need exceptional communication skills when it comes to explaining the new technology to senior management and other staff once it's been implemented.
IT support specialist
Average salary:  $46,744
IT support professionals are in charge of researching, debugging, and analyzing technical issues for employees and external clients. End-user assistance, productivity, and efficiency are all important aspects of IT support specialist positions. Daily responsibilities might include teaching a colleague how to utilize company-specific internal software or ensuring that external clients have a positive IT experience.
Desktop support analyst
Average salary: $42,257
Desktop support analysts are responsible for resolving one-time, uncommon software and operating system issues. To be a successful desktop support analyst, IT professionals must be customer service-focused, be able to express complex technical issues clearly, and think outside the box when developing a solution. You'll almost certainly be dealing with agitated and worried end-users, so you'll need to be a soothing presence throughout the problem-solving phase.
PC support associate
Average salary: $33,542
PC support workers set up computer hardware and other tech equipment and are responsible for repairing and maintaining computers and servers. They install, configure, and update software and drivers for clients on a regular basis, as well as construct and maintain computer networks and offer other sorts of PC technical support. This might be a terrific profession for you if you like working with technology.
Technical support engineer
Average salary: $53,630
This IT support job type assists in the resolution of technical difficulties with hardware, software, and possible network issues that are particular to the firm where they work. Technical support engineers work in a range of sectors, such as healthcare and automotive, where each industry's technology and software is unique. These IT professionals are experts in their field and exemplify the value of focusing on a certain area.
Read more >> IT Support Jobs: Top Highest-Paid Jobs in 2022
IT support analyst
Average salary: $56,693
IT support analysts are trustworthy IT professionals. They are well-organized, possess necessary technical abilities, onboard new employees, troubleshoot basic network and software issues, and give desktop assistance. These IT professionals are in charge of providing day-to-day tech assistance, reviewing tech efficiency inside their company, and ensuring that the overall quality of technology is maintained.
Help desk support
Average salary: $36,770
The help desk supports IT specialists handling all tech support questions and maintaining the help desk ticket system, therefore written communication is a must. Help desk assistance IT employees must have good troubleshooting and problem-solving abilities since they are often the first to hear about a possible computer issue. In this position, IT professionals that are motivated to learn and take initiative will be successful.
Field service technician
Average salary: $38,461
A field service technician's primary responsibility is to assist end-users in getting the most out of their technology. These IT professionals are often seen going to customers' companies and residences to assist them in installing or repairing gear and software. Because field service technicians are continually on the go, they don't always have a set schedule. This might be a wonderful IT support career for you if you appreciate having a flexible schedule, working full-time or part-time, and choosing your own hours. In this profession, it's also critical to develop and nurture client connections in order to assure future repeat business.
Technical support representative 
Average salary: $32,876
A technical support representative's job is to provide excellent customer service to colleagues or customers who phone in for assistance. Because this work is frequently found in a contact center, IT professionals must have excellent verbal communication abilities. Listening skills are just as crucial as verbal communication when it comes to understanding possible tech issues and troubleshooting on the go.
Service Desk Analyst
Average salary: $41,205
Incoming IT support requests are handled by service desk analysts, who collaborate with other members of the support team to fix the problems. This job type necessitates that IT professionals have customer care at the forefront of their minds at all times. Maintaining openness by often informing clients on their software or hardware resolution will keep customers pleased and guarantee success in this employment function.
Read more >> Top 11 Best IT Support Certifications
IT help desk specialist
Average salary: $39,504 
IT help desk professionals' duties include both technical assistance and regular chores like installing new software and teaching staff about new technologies. To interact with and relate to the individuals they are assisting, these IT professionals must have good soft skills. To handle and prioritize incoming issues, IT help desk professionals collaborate closely with help desk assistance.
Geek squad consultation agent
Average salary: $33,613
Geek Squad is the first thing that comes to mind when you think about Best Buy. These are the IT professionals who deal with technical difficulties at Best Buy's help desk. These stores can be found all throughout the United States and are an excellent place for new IT professionals to start their careers. This work function may help IT professionals improve their organizational, communication, and interpersonal abilities.
Service Desk Technician
Average salary: $38,900
Technicians that operate on the IT help desk, also known as the service desk, must be able to interact successfully with both internal and external customers. They collaborate closely with other IT support team members and have plenty of opportunities to learn from other IT experts. A career as a service desk technician may be right for you if you like being challenged.
How to Get a Job in IT Support?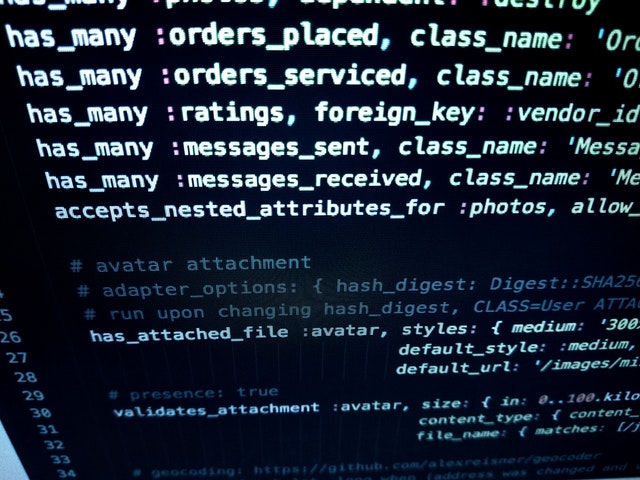 To become an IT support professional, follow these instructions:
Obtain a college diploma
Employers need employees with advanced computer abilities. While they may accept individuals without a college diploma, having an associate's or bachelor's degree in computer science or a similar field will help you stand out from the competition. Whether you have a degree, you will almost certainly need some training to be competent enough to be familiar with IT to support roles and then perform successfully in this profession.
Get an IT associated certification
It is possible to get a degree and understand basic IT topics by taking certification exams. Getting a generic entry-level certification like the CompTIA certification may teach you a wide range of fundamental IT principles if you're new to the area. As an IT professional, you may also get certifications in certain areas, such as cybersecurity or networks. It's possible that one of these might help you get started in the area of information technology. Exams are often required for certifications. Certification tests may be prepared for either online or in-person courses at community colleges.
Improve your skills and experience
Make an effort to build the soft skills you'll need for this profession in addition to your technical talents. Active listening is a good way to demonstrate that you can completely comprehend a user's wants and provide the best solution for them. Because chatting on the phone on a regular basis is an important component of your work, be sure you have excellent verbal communication skills.
Networking
There are several benefits to networking, such as learning more about a business or career you're interested in, discovering new prospects, or gaining an advantage in the recruiting process. Old colleagues, acquaintances, family members, alumni of your alma institution, and individuals you connect with on professional networking sites like LinkedIn are all examples of people you might connect with within your network. It's important to remember that networking doesn't necessarily lead to a new position. Learn more about what it's like to work as a software engineer or find out how you can improve your job hunt by networking with other professionals in the field.
Apply for a part-time position or an internship
While there are many entry-level IT positions available, you may also start your career with an internship. Ask meaningful questions and attempt to network as much as possible throughout your internship. An internship may often lead to full-time employment.
Improve your interviewing abilities
If you're applying for an IT position, you may expect to face both behavioral and technical interview questions. IT interview questions might help you prepare for an interview. Take a look at the job description to get an idea of the skills and knowledge required. Preparation is key, so have a few anecdotes available about instances when things went well or poorly, and what you did about it.
Read more >> CompTIA Network+ Jobs: What Job Can I Get
How do you move up from IT support specialist?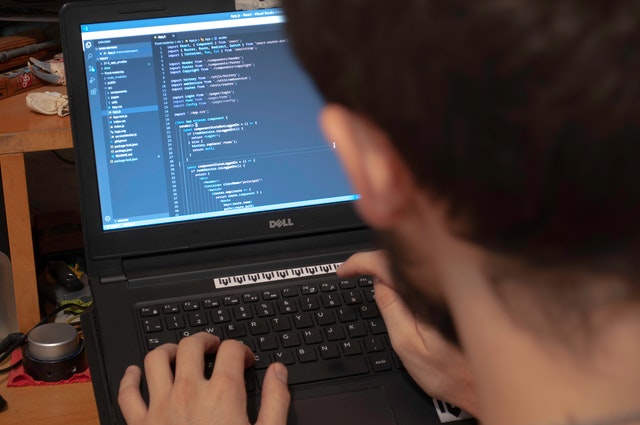 An ideal IT skillset evolves with time and provides lots of space for expansion. For the purpose of developing your career in jobs in IT support, follow these instructions:
Acquire valuable and high-quality credentials
Certifications demonstrate to companies that you have a unique set of talents. Some businesses engage IT support experts to handle a single platform or area of expertise. Consider acquiring one of the following credentials:
Microsoft Technology Professional (MTA): Microsoft provides a variety of certifications in areas like database basics, security fundamentals, Windows operating system foundations, and other topics that may help you progress your career. Determine which MTA certification will help you stand out from the competition.

CompTIA A+ Certification: CompTIA's A+ certification demonstrates to employers that you have a strong understanding of hardware, technical assistance, and troubleshooting. Topics such as operating processes, mobile devices, and security will also be covered.

If you wish to work with macOS, you should consider getting the Apple Certified Support Professional (which is also known as the ACSP for short) credential. It demonstrates that you have expert-level knowledge of this system and that you have all of the necessary support resources.
Acquire hands-on experience
You may be promoted to a higher-level job inside your organization after a few years of working in a capacity where you serve in-house users or clients. Demonstrate that you have the expertise to enhance the company's computer systems' design and effectiveness. You may have greater potential for advancement if you work for a software or hardware firm. You may work your way up to being a software developer or a computer systems administrator.
Connectivity
Forming relationships with other industry professionals might help you grow your career. Register with several IT professional organizations to network with other IT support professionals. Always carry extra copies of your business card to networking events. Demonstrate professional contact by following up with individuals you meet.
Above are the demonstration of IT support jobs as well as the detailed instruction to start your career or develop your career as an IT support specialist. We hope that this information can be beneficial for you during the process of entering this competitive field.