The CompTIA Network+ certification is for computer networking enthusiasts who want to learn about network configuration and administration, small business network installation, wired and wireless network maintenance, and more. A Network+ certification qualifies you for a variety of jobs, including network support specialist, help desk technician, system engineer, and others. This short guide will dig a little deeper into the CompTIA Network+ jobs that this core credential can lead to.
If you are planning to get your Net+ certification, visit our websites to take thousands of free CompTIA Network+ practice test questions to get ready for your coming exam!
CompTIA Network+ certification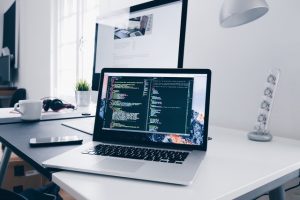 CompTIA Network+ is the industry that is standard for establishing a career in IT infrastructure covering configuring, troubleshooting, and managing networks. CompTIA Network+ certification validates skills used in CompTIA network plus jobs like network field technician and junior network administrator.
The CompTIA Network+ (N10-007) certification exam is one of the best IT certifications for beginners that are specially designed for entry-level IT professionals.  Not to mention that this certification verifies the candidate's ability to maintain, install, troubleshoot, and configure basic network infrastructures. Moreover, the aspirants who are familiar with networking topics can also take the N10-007 certification exam. 
It makes a great first impression to have certification. According to IDC research, 96% of HR managers use IT certifications as a screening or hiring criterion throughout the recruiting process. When it comes to hiring, companies opt for the CompTIA Network+ certification since:
Canon

Cisco

Dell

HP

Intel

Konica Minolta

Motorola

Sharp

Time Warner

Xerox
The next part is just a few of the jobs you could get with CompTIA Network+ certification.
What jobs can you get with CompTIA Network+?
CompTIA Network+ is a certification that covers a specific skill that prepares IT, professionals. Furthermore, by providing job training, it results in getting CompTIA network jobs in the networking field. This certification will also provide a deep understanding of computer networking. It will also ensure that IT professionals have all of the necessary skills to perform their duties, which include:
Network Support Specialist

Network Administrator

Network Engineer

Help Desk Technician

Systems Engineer
Network support specialist
Network support specialists troubleshoot, analyze, and evaluate computer network problems.  They also help to maintain the organization's networks and help in keeping the network safe and secure.  Furthermore, network support specialists are responsible for a variety of functions, including:
Firstly, they back up the network data and set up security settings to assure that only authorized individuals have access.

Second, they use diagnostic testing software to analyze and report security violations as well as troubleshoot the network to identify connectivity issues. Moreover, specialists who work in IT support jobs also keep track of network support activities. The specialists also configure a wide area network (WAN) or local area network (LAN) routers or related equipment.

Finally, they provide end-user support as well as evaluate network performance data.
Eligibility requirement
For this role, a candidate is required to have a bachelor's degree or an associate's degree in a technical field.
Furthermore, Network support specialist jobs require certifications in systems that include passing CompTIA A+, CompTIA Linux+, CompTIA Network+, and CompTIA Server+.  Moreover, these certifications might assist in validating the required competencies for the role.
Median annual wage: $62,670
Network administrator
The internal servers of the company are supported by a network administrator. The tasks are completed in the following ways:
Firstly, installing and maintaining the hardware systems and network.

Secondly, diagnosing and repairing connectivity problems.

Moreover, the network must be monitored in order to maintain its speed and availability.

Finally, network backup systems must be managed.
Eligibility requirement
The majority of network administrators have an undergrad or graduate degree in fields such as networking, computer science, or systems engineering. A degree is not required for entry-level networking positions, though. Higher-level positions, on the other hand, require a degree as well as certifications.

Furthermore, becoming CompTIA Network+ certified will help you increase your skills to become a network administrator.
Median annual wage: $79,700
Network engineer
Network architects or network engineers design and build communication networks that include wide area networks, local area networks, and intranets. Furthermore, a network engineer is in charge of performing a task that includes, 
Firstly, the responsibilities are to design, deploy, manage, and troubleshoot the networks.

Secondly, analyzing network traffic and predicting the growth to determine future requirements.

Furthermore, explaining how to meet the organization's needs while understanding the concepts of cybersecurity.

Finally, staying up to date with the latest technologies is essential for determining the best options for the organization.
Eligibility requirement
For this, many network engineers have a master's degree as well as a bachelor's degree in a computer-related field.

Furthermore, a candidate is also required to have relevant experience in IT systems or network administration with CompTIA Network+ certifications.
Median annual wage: $100,000
Help desk technician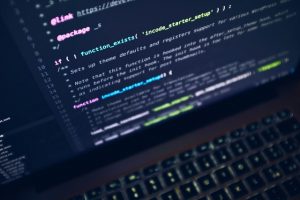 The role of the help desk technician requires a strong technical understanding as well as the ability to communicate with others. Moreover, it also has a lot of responsibilities to deal with. Among them are,
Firstly, diagnosing and resolving computer problems.

Secondly, installing and training end-users on new technologies.

Furthermore, providing remote technical assistance via phone or the internet.

Finally, configuring the software and repairing hardware to maintain the operating systems.
Eligibility requirement
CompTIA certification is required for this job. And, it is also recommended to have IT skills that will help in demonstrating that you have the required skills for the job. When it comes to hiring for the role of help desk technician, CompTIA A+ certifications are widely accepted.
Median annual wage: $52,160
Read more >> Top 11 Best IT Support Certifications
Systems engineer
The role of a systems engineer is divided into various parts of the business model. That is to say, it has to work with engineering, computer science, mathematics, and analytics to develop a system that meets the needs of the business.
However, some responsibilities of a systems engineer include the following:

Firstly, communicate with the team to understand the system's specific requirements, which include designing, hardware installation, and software components.

Secondly, documenting specifications for installation, designing, and other system-related information.

Furthermore, providing guidelines on project budgets, design concepts, and development support, including troubleshooting of systems.

Then, consider the implementation of upgrades for security portability, compatibility, and usability by evaluating current and emerging technologies.

Finally, there are monitoring systems in place to detect and avoid possible problems. Also, providing guidelines for the implementation of secure systems based on system component design compatibility.
Eligibility requirement
A bachelor's degree in a technical field, such as computer science or computer engineering, is essential for Systems engineers. A master's degree may also be required for senior-level roles.

Furthermore, it is necessary to have several years of expertise on top of their degree in areas such as systems engineering, information security, and integration of systems architecture.
Certifications such as CompTIA Network+, on the other hand, can assist in validating the skills required for such a role.
Median annual wage: $86,510
Other top CompTIA Network+ jobs titles
IT consultant

Computer technician

Help desk technician

System engineer

Network support specialist

Network analyst
Conclusion
Because the IT industry is one of the fastest-growing in the world, it is natural that job seekers are flocking to it. Salaries and demand for qualified professionals are both high. It means that if you have a CompTIA Network+ certification, you will have a higher chance of landing an IT job than someone who does not. Furthermore, it will assist you in acquiring the CompTIA Network+ job that you desire.
The networking professions could be sought after by anyone in the sector, with a concentration on hard skills and practical experience. The Network+ core certification can lead to a stable career with entry-level IT jobs such as a network analyst, help desk technician, networking technician, systems engineer, network administrator, and more.