Understanding how to best support employees with their technological needs is a vital ability to have when working as an IT support professional or help desk administrator.
IT support and help desk certifications can aid technology advice personnel in more successfully assisting others with the techniques and concepts covered by certifications. Learning more about the certifications available in your area as an IT or help desk specialist can benefit your experience and knowledge of the industry.
In this post, we'll look at the best IT support certifications and help desk certifications and the advantages of getting one.
What do IT support and help desk positions do?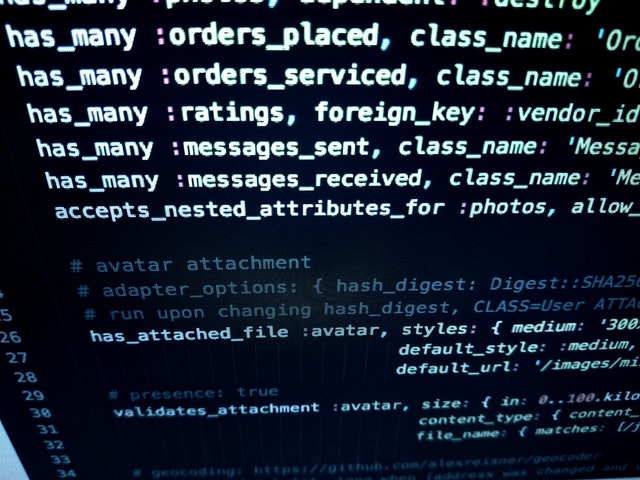 IT Help Desk professionals are critical to the success of any business. They assist company end-users and ensure that the enterprise technology that businesses rely on to operate their operations is up to date and running as smoothly as it should.
Most medium and big businesses have their own IT help desk support teams to deal with internal hardware and software issues that arise on a daily basis. Product-centric businesses also have their own dedicated Technical Support and Help Desk teams to assist customers with after-sales issues and services.
Technical support and help desk roles are the usual entry points into IT for many people. Because technology is used in almost every industry nowadays, IT and help desk support personnel can work in a wide range of businesses. They are also directly employed by software and hardware firms.
According to the National Bureau of Labor Statistics, demand for computer support professionals, which includes IT help desk support personnel, is expected to grow at a rate of roughly 10% through 2026, faster than the average for all jobs.
What is IT support and help desk certifications?
IT support and help desk certifications are training certificates that support IT and help desk staff in improving their skills and expertise.
These certifications can introduce staff to new software and technologies, better preparing them to manage any IT issues or help desk requests that customers or employees may have.
Some certifications train employees on how to operate specific software provided by the certification administrator. Other certificates may teach general help desk skills as well as how to use software like word processors and spreadsheets to make daily duties easier and faster.
Some IT support and help desk certifications also include in-person training with a technical expert, allowing employees to learn best practices in a classroom or via video conference.
Administrators require students to pass an exam in order to earn most credentials in these fields. Practice guides or even practice examinations may be included in a help desk or IT professional's certification to assist them to rehearse what they've learned.
Read more >> Top 11 Best IT Support Certifications
What are the advantages of obtaining help desk and IT support certifications?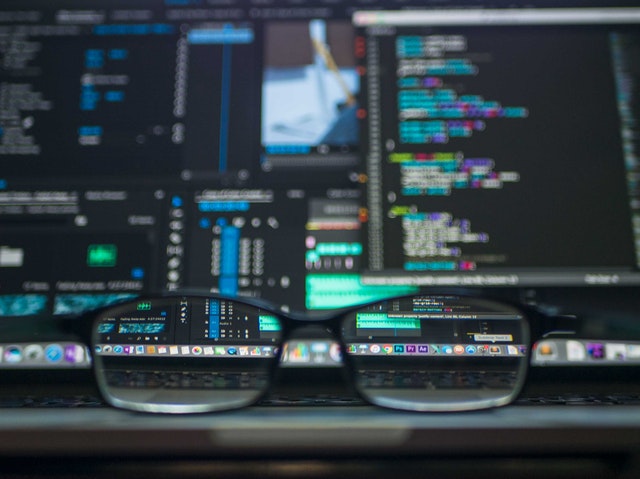 Earning a help desk or IT support certification has lots of advantages, including:
Customer satisfaction
Obtaining certification in your area of expertise can help you enhance your customer service response time. You can better equip yourself with the abilities required to boost customer retention by learning how to use more software or acquiring new customer allocation skills.
Understanding how to use customer profile management software, for example, can help you better understand a customer you're speaking with and make better decisions about their project requirements.
Enhancing productivity
A support certification can help you boost your productivity at work by teaching you new techniques. Certifications in IT support and help desk management can educate you on how to effectively organize resources such as client profiles, workbooks, common troubleshooting data, and machine manuals.
Certifications may also teach you how to be more productive while performing routine tasks like computer maintenance and database or file checks. Other core competencies certificates you might want to look into are:
Security:

Those who have earned the certification know how to secure network connections and systems from a variety of dangers.

Device and network troubleshooting:

Professionals can better comprehend common troubleshooting issues, even with custom devices, with various certifications.

Networking:

This certification will train IT to help desk staff on "how to describe networks and connections kinds to other employees".

Software troubleshooting:

IT employees can learn to troubleshoot a variety of products with help desk certifications, even if the software is custom-designed.

Hardware:

Training can help IT, staff, not only adjust hardware in the wake of faults but also in identifying and cross-connecting with other devices using hardware data.

Operation procedures:

Certifications show IT members the transportation demonstrate and follow best practices for internet safety, hardware environmental awareness, and correct communication while dealing with software problems.
Enhancement of product quality
You might be able to learn how to increase the quality of your service to customers and workers if you get a help desk or IT certification. You may be able to assess client circumstances more swiftly and handle more customers as a consequence of IT and help desk certifications, which can teach you how to proceed with customer dialogues more successfully.
Some help desk qualifications can also help you prepare for specific customer situations, such as to request overflows or malware attacks.
Read more >> Password Cracker: 15 Most Popular Password Cracking Tools
11 Best IT Support Certifications in 2023
The following are 11 helpful IT support and help desk certifications you can pursue to advance your career:
#1 CompTIA A+ Certification
The CompTIA A+ certification is a beginner's support IT certification that helps professionals enhance their help desk skills. This certification trains IT to help desk staff how to install, manage, and configure PCs, laptops, mobile devices, and printers, allowing them to become better support technicians.
Professionals can learn how to change and fix the operating systems of many different versions of those devices using the abilities learned in this certification, even if they are outdated or custom-made for the firm.
CompTIA A+ includes the skills required for a variety of jobs, including:
Help desk technician

Technical support specialist

Desktop support administrator
While this is considered to be one of the entry-level help desk/desktop analyst certifications, the exam administrators recommend that students have at least 9-12 months of experience before pursuing it. Students must pass two examinations to earn the CompTIA A+ certification, which includes virtualization, hardware, networking, and mobile device efficiency. The cost of each exam, including study materials and exam dates, is $219.
On this website, we released hundreds of free CompTIA A+ practice test questions to help users easily prepare for their coming exams. If you're planning to get your cert, do not hesitate to take them!
#2 CompTIA Network+ Certification
The Network+ certification, offered by CompTIA, is a training course that focuses on resolving network issues in IT software.  CompTIA Network+ is another vendor-neutral certification, including the abilities required for IT support. It certifies the technical abilities required of IT professionals to set up, maintain, and troubleshoot networks on any platform in a secure way.
This course is for IT professionals who want to learn how to administer solutions to problems in their own software rather than the software of their coworkers or customers.
The Network+ certification trains IT workers how to troubleshoot and diagnose defective or unreliable connections. It also instructs IT workers on how to keep a network running well, including how to avoid outages and the consequences of overflow. Students have an infinite amount of time to finish the course. The course will set you back $319 in total.
CompTIA Network+ is a good choice for anybody interested in a career in IT, not only those who want to obtain technical support certifications. This is because it covers topics like network security and cybersecurity best practices. CompTIA Network+ is necessary for strengthening core abilities, whether you intend to pursue computer networking or IT security.
Take some of our CompTIA Network+ practice tests to get familiar with the test format now!
#3 Google IT Support Professional Certificate
Students can get the Google IT Support Professional Certificate by taking a course on Coursera. The Google IT Support Professional Certificate can help you study and review key topics in IT support, such as networking, operating systems, system administration, customer service, troubleshooting, and network security, that are relevant to any entry-level tech job.
You can use these skills to do things like:
Wireless networking

Computer assembly

Program installation

Customer service
93% of people who acquire the Google IT Support Professional Certificate recommend it to others, according to a Medium article. The Google IT Support Professional is a vendor-neutral certificate.
This certification differs from a certification.  A certificate demonstrates to companies that you are knowledgeable in a particular field. A certification, on the other hand, verifies that you have passed a certification exam. This shows that you have the qualifications to do the job you're applying for. Certificates can assist you to prepare for certification while also adding weight to your resume.
With the combination of the Google IT Support Professional Certificate and the CompTIA A+ certification, Google and CompTIA have teamed forces to assist people entering into IT.
#4 Cisco Certified Network Associate (CCNA)
One of the finest certifications for IT support is Cisco Certified Network Associate (CCNA).
The Cisco Certified Network Associate (CCNA) certification teaches new and experienced IT professionals how to maintain networks, secure network access, and increase IP connection.
Topics covered on the CCNA test include:
IP services, networking fundamentals

Automation and programmability

Security fundamentals
For individuals who are already aware of these concepts, certification can assist professionals review and certifying their knowledge while also improving their skills.
Besides, the CCNA courses and examinations can help new IT personnel increase their knowledge of networking principles and establish their credibility for future career chances.
The exam costs $299 and covers a wide range of networking concepts over an unlimited period of time.
Employers will be able to see that you can manage advanced networks if you acquire the CCNA.
The CCNA certification is not for beginners. At the very least, candidates should have one year of expertise with Cisco services and products. They should also be familiar with network fundamentals including IP addresses.
IT professionals can provide end-user support for Cisco devices and services with this vendor-specific certification. The CCNA certification can also assist technicians to prepare for careers like IT support specialists, network specialists, and network engineers.
Try some of our CCNA practice test examples to know what to expect on the real one!
#5 Microsoft 365: Modern Desktop Administrator Associate
Microsoft 365: Modern Desktop Administrator Associate is a role-based certification for Windows products that are administered by Microsoft.
The certification is divided into four sections:
Windows apps

Data and AI

Business apps

Modern Workplace functions
During the certification process, Microsoft 365: Modern Desktop Administrator Associate teaches students how to edit, use, and maintain Windows software products, functionalities, and even hardware. This certification teaches students how to configure device connectivity, administer policies and Windows profiles, safeguard software and hardware, and create systems inside the Windows operating system.
While students can take the exam based solely on their existing expertise or self-study, Microsoft offers a free Microsoft 365 Certified coaching package. Students must pass two examinations to earn this certification: Windows 10 Exam MD-100 and Managing Modern Desktops Exam MD-101. The total cost of both exams was $330, with each exam costing $165.
#6 Microsoft IT Support
The Microsoft IT Support certification aids in the understanding of Microsoft products by new IT professionals. This certification covers customer service fundamentals, IT principles, and Microsoft tool editing. This comprehensive class can assist novice IT administrators in reviewing previous topics and learning more about Microsoft editing possibilities. This course is offered free of charge, and students can access it at any time on Microsoft's website.
#7 Information Technology Infrastructure Library (ITIL) Foundation
One of the ITIL help desk certifications is the Information Technology Infrastructure Library (ITIL) Foundation. Those taking the ITIL Foundation certification test must be familiar with the ITIL 4 principles and best practices. They should also be conversant with Agile, Lean, and DevOps ideas.
The ITIL Foundation certification is a set of tests that range in difficulty from beginner to expert. Each level of difficulty is assigned to a distinct certification. The ITIL Foundation introduces students to important ideas and various help desk role functions, such as how to engage with clients, frequent troubleshooting problems, and software navigation programs.
ITIL Foundation is the most widely held certification, according to Global Knowledge. IT service management is a popular career path for those who achieve this vendor-neutral certification. Among other things, ITIL Foundation can assist you in becoming a systems administrator.
While there are no prerequisites for this exam, exam administrators strongly advise taking the ITIL Foundation training courses accessible on the Internet. Exam and study material costs range from $599 to $2,199, depending on whether a student takes each section online.
Read more >> Top 10 Best Networking Certifications Get You Hired
#8 HDI Customer Service Representative
The HDI Customer Service Representative certification (HDI-CSR) is a multipurpose curriculum with entry-level, intermediate, and expert tactics for a variety of IT expertise levels. Because the HDI-CSR incorporates all three skill levels, applicants should have extensive expertise in the field before submitting. The HDI-CSR can assist IT professionals who work in contact or support centers by teaching them a variety of soft skills that can aid in communication as well as creative troubleshooting solutions.
The HDI-CSR can assist professionals in improving their listening and speaking abilities in order to be more effectively troubleshoot events. Students can review virtual courses and training videos on the official HDI-CSR website to prepare for the single exam. Students can take the exam and obtain their certificates online. The exam is free, but online members must pay $349 for study materials.
#9 Google IT Automation With Python Professional Certificate
Students can get the Google IT Support Professional Certificate by taking a course on Coursera. This certificate covers core IT support concepts such as networking, operating systems, system administration, customer service, troubleshooting, and network security at an entry level.
It includes technical support training, a data analysis instructional video, and operating system networking classes, among others. Students can take as much time as they need to finish the certification course, with course access costing $49 per month.
#10 IT Help Desk Professional
Udemy offers an IT Help Desk Professional certification course to help IT professionals gain basic skills and advance their professions. This program was created by Udemy to assist IT professionals who are either in the process of becoming practitioners or are currently working in an entry-level position.
The IT Help Desk Professional certification is one of the most basic qualifications available to students. This certification teaches students how to edit Windows software, network fundamentals, necessary commands, and device diagnostics. It's also one of the quickest IT certifications on the list, with students just needing two hours to finish it.
#11 AppleCare Mac Technician
IT help desk technicians can learn how to provide technical support for Apple products with the AppleCare Mac Technician (ACMT) certification. They may now provide assistance for MacBooks, MacBook Pros, and mobile devices within Apple's technological infrastructure thanks to this certification.
Obtaining this certification can broaden IT personnel's skill sets, allowing them to manage a variety of technical requirements while also allowing them to operate in Apple-authorized service centers.
Students must pass three exams to earn the AMCT: the two ACMT exams and the Service Fundamentals exam. Apple, as the certification's administrator, strongly advises candidates to use the company's free study aids before taking any tests. The fee for each exam is $20.
Read more >> Best cyber security certifications you should know
Extra IT Support Certifications to Consider
If you work in a more advanced IT support capacity, you might want to look into IT specialization certificates.
Certifications like CompTIA Security+ or Certified Information Systems Security Professional (CISSP), for example, can confirm your experience and prove you have the cybersecurity abilities required for advanced technical support. They can also assist you in making the transition from IT support to cybersecurity.
Certifications like CompTIA Cloud+ or AWS Certified Cloud Practitioner can confirm the skills you need for advanced tech assistance relating to cloud platforms if the cloud is your area of expertise. CompTIA certifications are vendor-neutral and may be used on any cloud platform, whereas AWS certifications are vendor-specific and focused on Amazon Web Services.
The Bottom Line
IT support can be the first step in a career before advancing into areas like computer networking and cybersecurity, or you can use your tech support abilities to develop into a Tier II or Tier III technician, a systems administrator, or an IT support manager.
Despite the pandemic, IT industries have a bright future. In comparison to other professions, IT is quite simple to enter – provided you have the appropriate IT qualifications. Whether you want to change careers or improve your technical support skills, the best IT support certifications can help you get started.