Employment in the information technology (IT) industry in the US not only has not decreased as previously pessimistic forecasts, but on the contrary, the demand for recruitment is still very large. In other parts of the world, the situation is similar, the IT talent market is still very hot but the problem is that job applicants must have the right skills. If you want to join this wave of hiring, check out what those skills are. Eight experts including recruiters, vocational program editors, computer science professors, and business administrators have summarized the top IT skills that job seekers need to strengthen below.
Top IT skills in demand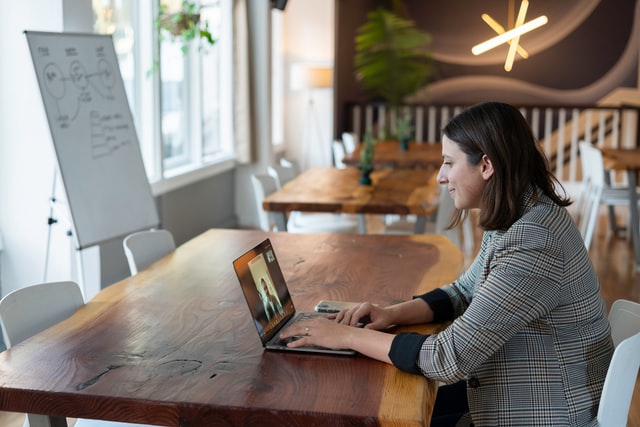 In a nutshell, Information Technology is the industry that uses computers and computer software to convert, store, protect, process, transmit, and collect information. People working in this industry are often referred to as IT (Information Technology). The goal of this interdisciplinary general science is to develop the ability to repair, create and use systems of devices and computers including hardware and software to provide information processing solutions on the Internet. technology background individuals and organizations require.
Because this is a profession that requires highly specialized skills, accuracy, meticulousness, and creativity, IT skills are always updated regularly. Here are the most in-demand tech skills you should refer to.
Computer literate
As companies build software that filters spam and detects fraud, generating huge mountains of data, the demand for IT professionals with deep computer knowledge suddenly skyrockets. People with computer knowledge not only understand the operating mechanism of the machine but also have the ability to design and develop algorithms and techniques to improve the operation of the system. Kevin Scott, senior technology manager at Google Corporation, says it's fundamental how you organize the data and present it.
This skill involves data mining, statistical modeling, and database structure. "How you organize your data and the algorithms you use determines whether you get the right solution," says Scott. Computer knowledge can be acquired through work or through school, but either way, mastering this knowledge quickly is an advantage.
Mobile Applications
According to Sean Ebner, VP of professional services at Spherion Pacific Enterprises in Florida, the race to create content for mobile devices is as intense as it was in the early days of the Internet in the 1990s. , along with the popularization of smart mobile phones such as Blackberry, Treo, O2… Therefore, companies are in need of IT professionals who can bring applications to enterprise resource management ( ERP), accounting… to mobile devices.
Wireless network
Wireless data transmission protocols such as Wi-Fi, WiMAX, and Bluetooth… have become indispensable tools of the online community. Since then, the administrator's top concern is how to recruit IT professionals capable of ensuring data security and ensuring the smooth operation of the network. According to Neil Hopkins, Vice President of Skills Development at the Computing Technology Association (CompTIA), the worry of business administrators is how to connect wireless network protocols together and capture risks. Security is increasing rapidly due to the use of wireless networks.
"If I were to hire a wireless specialist, I would want him to understand the potential security risks and develop controls from the start," says Howard Schmidt, President of the Alliance. Association for Information Systems Security and chief cybersecurity strategist for the eBay Group.
However, Hopkins advises against entering the job market with only a certificate in wireless technology because no one will hire a pure "wireless" specialist. What the market needs are network administration skills plus a deep understanding of wireless technology, which means knowing how a wireless network will work when connected to a general computer network.
Read more >> Top 10 Best Networking Certifications Get You Hired in 2022
Product management
On a regular basis, product management is the term illustrating the front individuals of items and administrations being created. They guarantee item victory from the concept organized to an opportune showcase discharge. To do that, they require amazing venture administration abilities, an intensive understanding of the program improvement preparation and commerce space, communication aptitudes, trade investigation, promoting essentials, and other aptitudes.
A product manager may be a jack of all exchanges, and most item supervisors concur with that. In a later study, respondents named need for time (approximately 50,8%) and need for part clarity (approximately 35,0%) as their key challenges working as item supervisors. Be that as it may, the esteem of a product manager is undoubted. With up to 81% of companies measuring the victory of their items, it's clear that either the committed part of an item director or bringing specialists with administration skill sets is absolutely necessary.
Project Management
IT project managers are always needed and needed everywhere, but now the requirements of employers for this position are much stricter. The market needs "real" project managers, not those with qualifications, meaning skill and experience in handling different situations, such as intra-team conflicts around technology issues. "Companies need people who can lead a team of professionals, make effective use of the project lifecycle, and have real project management skills," says Gordon.
Data engineering
Essentially, information building could be a blend of a few IT experts like computer program engineers, big data engineers, information examiners, and cloud-computing engineers. Working at a company that creates an enormous sum of information from distinctive sources, fundamental operations of Information Designing include: 
Collecting and organizing the data. 

Combining distinctive information designs collected from a few sources and analyzing them. 

Optimizing information storage. 

Reducing the costs of information capacity to optimize the company's budget.
Essential abilities for an information examiner incorporate Java or Scala, Python and SQL, cloud computing stages such as Amazon Web Administrations (which is also known as the AWS) and handling innovations such as Kafka, Start, and Hadoop. Information on calculations and information structures and the nuts and bolts of disseminated frameworks is additionally a must.
Network Convergence Technician
According to Hopkins, the growing use of phones over Internet protocol (VoIP) by companies has created a need for network administrators who understand all types of networks – LAN, WAN, Voice, Internet, etc – and how to converge them. "Our research shows that there is a rapidly growing need for telephony professionals with a deep understanding of IT networks, as well as IT network administrators with knowledge of telephony networks and how they work," says Hopkins.
Take >> Passemall CompTIA Net+ Practice Test
Open source code
According to Ebner, corporate executives are increasingly looking for open-source experts who can program both operating systems and applications. People with experience in Linux, Apache, MySQL, and PHP – collectively known as LAMP – will not have to worry about lack of work. According to Scott Saunders, dean of the department of employment services at DeVry University in California, "consumer dissatisfaction combined with concerns about computer security has fueled the explosion of open source code, particularly in operating systems and databases".
Enterprise information system
Like it or not, in this fierce competition, businesses have the intention to build business intelligence (BI) systems. According to Ebner, there is a growing demand for people with BI capabilities such as Cognos, Business Objects, and Hyperion and the ability to apply those technologies to enterprise operations. "Companies are making big investments in BI. But they don't need pure technical experts who can only write queries or write scripts. To be a talented data miner, you need to be a data miner. need in-depth knowledge of the type of business you'll be working in," says Ebner.
Absolute security
A computer security specialist is always needed, but today, according to Mr. Schmidt, businesses need professionals with security and security skills in all areas of IT, not just professionals. take care of the security of the network system. "Businesses are looking for someone who can build a secure environment, whether it's an email system administrator or a software developer," Schmidt said. According to him, this trend reflects the phenomenon of integrating security and privacy work into all day-to-day activities of enterprises rather than seeing security as an extra part that is handled by a security specialist.
Therefore, every IT professional who wants to find a job must have an understanding of security and privacy work within his or her specialty. Hopkins commented: "Feedback from market research firms shows that security and privacy skills are needed in everyone and everything; even technical interns must know about security." According to Saunders of DeVry University, to meet the needs of businesses, DeVry School has developed a curriculum on IT security to be taught at all its branches in the US. "Companies are increasingly concerned with protecting their assets from cyberterrorism and insider threats," he said.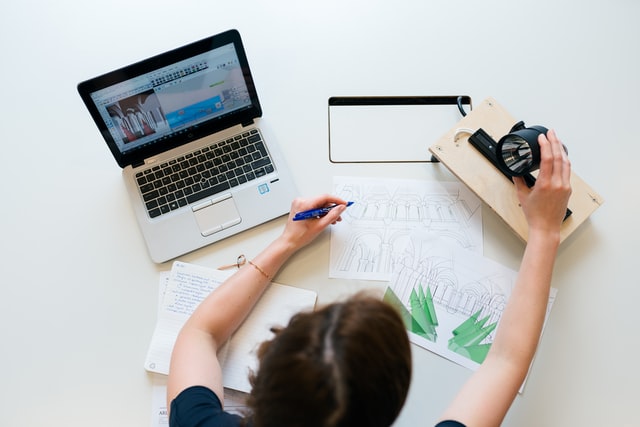 The roof of digital technology
The home is increasingly becoming a hi-tech haven thanks to the popularity of audio technology, digital imaging, security protection, and even lighting, and energy distribution technology. advanced quantity. Who will install, operate and maintain this technology? According to Hopkins, "It's been a while since we've seen the most vibrant market in digital home technology."
Take >> Passemall CompTIA A+ Practice Test
Net, C#, C++, and Java
There was once a myth that programmers only needed to master programming languages ​​and techniques to get a job. Demand for programmers with application skills and programming languages ​​such as ASP.Net, VB.Net, XML, PHP, Java, C#, and C++ remains high but according to Hopkins, "employers do not want to hire coders who sit quietly behind the computer all day. They want people who know Java but are also part of a team, a team leader or a project coordinator."
Low-code platforms
Gartner predicts that by the year 2024, up to 65% of all computer program advancement movements will be moo code. Low-code application stages (which is also known as the LCAP) such as the system of the Mendix, Quixey, and Microsoft PowerApps are options for complex present-day computer program improvement instruments. Low-code stages require small programming information and a tech attitude to create basic commerce applications.
Because building an IT program requires cautious planning and support, low-code stages can be a lifesaver for supervisors, marketers, and any clients without engineering abilities that can make and overhaul a codebase without the chance of breaking anything. Hence, low-code improvement permits diminish IT offices and spare on IT outsourcing.
Data visualization
A wide range of ponders demonstrates that visual data is superior to the human brain and boosts people's belief within the information that appears. Within the trade setting, the control of information visualization is evident. For occurrence, an investigation by Scene appears that in organizations with visual information recuperation apparatuses, specialists are 28% more likely to discover convenient data than in companies that just utilize overseen detailing and dashboards.
That is the reason why data visualization abilities are picking up footing among advanced abilities prerequisites. Information visualization is a basic portion of information analytics that empowers businesses to basically assess data and show it in a reasonable way. The PowerBI, Tableau, Google Information Studio, and Infogram are a few of the foremost well-known information visualization instruments for marketers, directors, commerce examiners, and other occupations that include working with an overwhelming sum of information.
Read more >> Average IT Salary in 2022: How Much Money Can You Make?
What are the soft skills required for the IT profession?
As an IT professor, proficiency in computer skills and error handling is a must. However, if you only meet the above 2 things, it will be difficult for you to integrate with the business and go further in your career. IT people in addition to basic knowledge and mastery of computer skills must also have the following soft skills. Let's find out and compare what skills you have equipped for yourself!
Self-study skills
Information technology is considered one of the fastest-growing professions today. If you do not regularly update, improve your level and keep up with trends, it is very difficult for you to develop and may be eliminated. As an IT employee, you must have a progressive spirit, constantly learning new things to bring high efficiency at work and improve yourself.
Teamwork skills
In the IT industry, projects are often divided into teams. That's why you should have teamwork skills and improve team spirit. Whether you are just a team member or a Leader, Manager, you must know how to plan, divide the work and coordinate with other members to ensure the completion of the project with the right quality and schedule.
Communication skills
Good communication is a big plus if you work in the IT industry. Not only communicating with colleagues around, you need to know how to listen to and understand the requirements of customers and partners.
Presentation skills
Confidently speaking in front of an audience is a soft skill that any industry needs and of course, the IT industry is no exception. When you explain the product of the team to higher-ups, explain it to everyone, and present it in a training session, presentation skills play an extremely important role for professionals. As a professional IT, you will present independently in an important meeting without encountering any problems.
Attitude 
In any job, the attitude to work will determine success. With a high-pressure working environment, plus the difficult job characteristics, every IT employee must know how to find joy in himself. Instead of showing a negative attitude, make yourself happy with your work, and show a humble attitude to be able to continue on a long, challenging, and difficult road.
Listening skills
Listening skills are one of the essential skills both in life and at work. This is also an important soft skill of an IT employee. Learn to actively listen carefully to the problems that customers and users are facing, thereby suggesting solutions to them. The key to the success of an IT employee is always listening and understanding to solve the problem.
Specialized translation skills
The ability to translate technical jargon when you work in the technology field is essential. You will often come across technical terms in your field that may not be understood by outsiders. Therefore, this is the reason why IT people need to be able to read and understand and explain to people who do not know anything about information technology.
Read more >> Top 11 Best IT Support Certifications
Creation
IT professionals are constantly looking to the future, anticipating and developing solutions to potential technical problems and needs. This type of forward-thinking requires a lot of imagination and creative problem-solving. Employers are therefore looking for high-tech professionals who can devise unique solutions.
Determination
Some stall IT projects due to various problems – financial problems, problems with suppliers, lack of teamwork, etc. It is important for the IT professional to stay focused on the end goal and keep working towards it. Starting a project with a clear and realistic time and budget can help you achieve your end goal. Your employer will be impressed with your ability to not only plan a project but to see it through to the end.
Patience
One of the basic skills of IT people is to practice patience. Because the process of working requires you to explain your complex ideas to others or train newcomers, provide technical support for those who only know a little about information technology. To do all of the above, you must be a patient person to be able to do this job well. When you stay patient and calm even in stressful situations without getting angry, you will definitely go further in your work.
Top IT skills, including both tech skills in demand and soft skills, are detailedly illustrated in the above article. We hope that this information can do wonders for your process of entering the technology industry.