Introduction
It's a huge accomplishment to graduate from massage school. You've demonstrated your ability in the classroom and in the clinic. You're about to begin a new and thrilling career.
Before becoming a licensed massage therapist, there is only one more barrier to clear: the MBLEx.
It's time to start studying for the MBLEx exam! For studying, you'll need an MBLEx study guide.
Now, let's go over some details about the exam and the effective way to prepare for it.
What is the MBLEx test?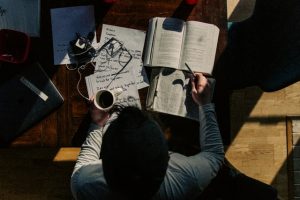 The MBLEx, or Massage and Bodywork Licensing Examination, was developed by the Federation of State Massage Therapy Boards as a national exam. This exam is meant to give massage therapists and other bodywork specialists who manipulate muscle and other soft tissue for pain-alleviation, injury treatment, and stress reduction a standardized, entry-level assessment. You can get more with our article about the MBLEx exam.
It was given out for the first time in 2007. Massage therapists can move between states more easily thanks to the exam process, which also speeds up the licensing process.
Purpose of a massage licensing test
Successful completion of an accredited massage curriculum is already required in several states. So, what's the point of taking another test? The major goal is to keep the general people safe. In professions where a practitioner's lack of competency could harm the public, a standardized licensure exam is frequently required. This encompasses almost every health-care profession, as well as architecture, engineering, accounting, education, and law.
The primary goal of all health and public service regulatory authorities is to safeguard the public from harm caused by professionals who are not properly trained. By safeguarding the public against unqualified practitioners, the FSMTB is also safeguarding the massage therapy business and its reputation. 
The MBLEx is a standardized assessment tool that ensures a minimal competency level regardless of the applicant's school or the state in which the therapist practices.
A team of content experts, testing experts, and hundreds of practicing professionals collaborated to create the MBLEx. The MBLEx is constantly being updated by the FSMTB to reflect developments in the massage and bodywork business, as well as changes in job and state licensing requirements. 
This massage exam consists of 100 multiple-choice questions. For many candidates, it is the most difficult part of the licensing process. Applicants for massage licenses typically have extra requirements to meet before acquiring their license. 
What's covered on the MBLEx?
Massage therapists must have a wide range of skills in order to provide their clients with a safe and relaxing experience. To guarantee that all aspects of the massage therapist's job are covered, the professional group that developed this exam conducts a job task analysis. To get a better idea of what the MBLEx covers, look at the diagram below.
| Topic | Percentage of Exam |
| --- | --- |
| Anatomy and Physiology | 11% |
| Kinesiology | 12% |
| Pathology, Contraindications, Areas of Caution, and Special Populations | 14% |
| Benefits and Physiological Effects of Techniques that Manipulate Soft Tissue | 15% |
| Guidelines for Professional Practice | 15% |
| Ethics, Boundaries, Laws, and Regulations | 16% |
| Client Assessment, Reassessment, and Treatment Planning | 17% |
How can I get the MBLEx study guide?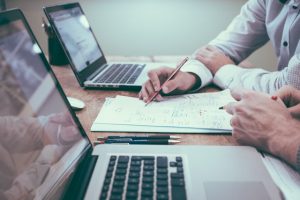 The exam is a computerized test that may be taken at any of the Pearson Vue testing facilities across the country. The location of these exam centers may be found on the Pearson Vue website. It takes about two hours to complete the MBLEx. 
There are a total of 100 multiple-choice questions. Candidates should also anticipate completing a security check and a short survey. Exam takers can choose between taking the test in English or in Spanish.
So, how to study for the MBLEx?
You should prepare for your licensing or certification exam in the same way that you prepare for your class exams. Don't make any significant changes to your routine. Exams should not be crammed the night before they are to be taken. Begin studying three to four weeks ahead of time in 45-minute increments. After each length of time, take a break and walk away.
Take practice exams provided by organizations, but don't memorize the questions. When studying for an exam, practice exams might be helpful, but don't just memorize the questions; make sure you comprehend the idea properly. 
You can use our free MBLEx practice test online or buy a study guide for the MBLEx exam from an online retailer, or look for the online MBLEx study guide free.
FSMTB, fortunately, offers an official MBLEx study guide. The FSMTB has put together a detailed topic overview that you may print out and use to help you with your studies. This MBLEx topic breakdown served as a guide for developing the MBLEx test study guide and MBLEx Course.
Schedule the exam
Here is the process of scheduling your exam:
1. Through the FSMTB website, you can apply to take the MBLEx. Applications can be mailed or filed online. When you apply, you may also choose which state licensing board you want your exam results delivered to.
2. After you pay the exam fee, the processing time is around 5 days.
3. By email, you will get an Authorization to Test (ATT). This shows the dates of your 90-day exam window. This form will include a Candidate ID number, which you will require for the following step. Print this ATT form because you'll need it to display at the testing center.
4. Schedule your exam. On the Pearson VUE website, create an account. To book a test, call or go online to your nearest testing location.
5. After you've scheduled an appointment, you'll receive an email confirmation.
6. The exam center will have your results available.
7. Within 24 hours, the results will be transmitted to your state board or agency.
To register for the exam, you will need to pay $265. If you need to retake the exam, you will be charged and will need to fill out the Retake Application Form.
If you have another question about the MBLEx exam, you can try to visit our blog to read more about FAQs about the test.
The bottom line
A new massage therapist will not be allowed to work in most states until they have received their license. Because of the high expense of taking the exam, having a reliable MBLEx test prep resource is a worthy investment. It is also due to the expensive cost of retaking the exam, as well as the required waiting period, retaking the exam is not recommended. It is well worth the time and effort to prepare for the MBLEx in advance.
Despite the fact that there are various MBLEx study guides free available on the internet now, purchasing a premium MBLEx study guide online 2022 update seems to be a wise decision right now.