What do you want to do with your life? What are your dreams and goals for the future? What career path would make you happy and fulfilled in this world? What if I told you that there is more than one way to achieve that goal of a fulfilling job. What if I told you that it doesn't matter what college degree or professional license you hold because an EMT certification can open up many doors for jobs! In this blog post, we will explore what types of jobs are available to those who have obtained an EMT certification.
Many people often feel depressed after doing a certain job for a long time. Then they want to seek a new job, a new environment to experience and develop themself. So are EMTs, many of them want to try their hand in another field after years of working as EMTs. However, they don't want to give up the skills they already have as EMTs, they want to use them in a different way. And then the question arises "What Jobs Can You Get with EMT Basic?" and the answer is there are plenty of jobs that EMT qualified professionals can apply for.
The following career list is some of the best choices for them. Although these careers probably require further training and education before you can apply, they are jobs where your EMTs certification is seen as an asset, and the skills you have are extremely useful.
Maybe you want to know about the average EMT salary in every state.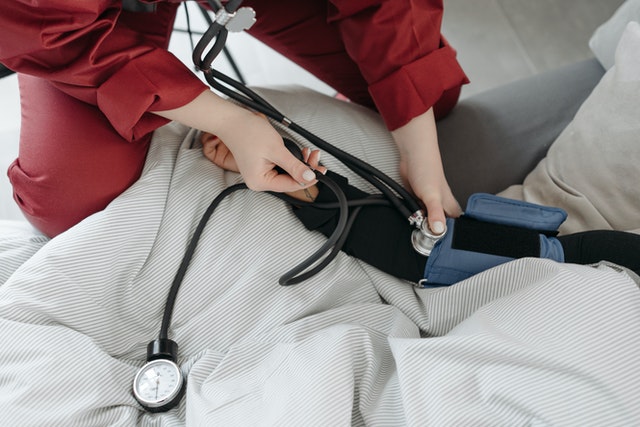 Firefighter
In almost all areas, firefighters now have more duties than just putting out the fire. Because there is the fact that the calls firefighters run for emergency medical services account for 65% or even more of the total calls. Therefore, it is essential for firefighters to have the skills of EMTs or Paramedics. It also means that a certified EMT with a lot of experience can easily be hired as a firefighter. Though EMTs must complete some additional training courses to well perform some other roles such as fire suppression, rescue, and fire alarms as a firefighter. Sometimes, these courses are provided in the fire academy after you get hired.
Typically, if salaried, this job pays around $23 an hour or $47,500 a year.
Industrial medic
If you want to work as Industrial Medic, you can easily get that job because an industrial medic has the same skill requirements as an EMT. You will work in massive factories where there are a lot of injuries and illnesses. The only thing you will need to have in order to work as an industrial medic is a basic EMT certification. However, you can earn more and have great career prospects if you have a Paramedic certification. Though you can still work as EMT, you only with people who work for the company. In contrast, as an industrial medic, you can work in factories or industrial areas.
Typically, if salaried, this job pays around $24 an hour or $48,000 a year.
Offshore Medic
Another job that pays higher salaries and easily seeks for it is an offshore medic. If you have a paramedic or nursing qualification, you can try this career. Though this is hard work but better compensated than most EMT work. You will work on an oil rig with often 12 hours shifts and 12 hours off and probably lasts for 3 months. Nevertheless, for every week on the rig, you can get one onshore without doing anything.
Typically, if salaried, this job pays around $33 an hour or $70,000 a year.
Emergency dispatcher
If you wonder can you work as an emergency dispatcher or not, the answer is absolute can. The duty of the emergency dispatcher is to handle 911 calls. Then allocate the resulting work to the right people to handle the current emergency. Therefore, the biggest skill an emergency dispatcher needs to have is timely information gathering. In addition, with your experiences as an EMT, you will know exactly what kind of information you need to get.
This career is available from individuals to networked communications hubs serving all services. And, if you are hired, it usually pays around $20 an hour or $41,000 a year.
Emergency room technician
If you no longer want to work as an EMT outside of the hospital, you can consider working in an emergency room (ERT). The patients will come to you when you work in an ERT instead of you have to going outside to work. This is the biggest difference between an EMT and ERT. This sort of work is also available in an emergency room in the country, and your EMT certification equivalent to an ERT certificate.
Typically, if you work as an ERT, you will be paid around $31 an hour or $64,000 a year.
Read more: How To Become An EMT In 2023?
Contract medic
Normally, companies only need to hire contract medics at some certain time of the year. It is when they have concert venues or cruise ships. However, you tend to be paid more when working as a contract medic comparing to the ordinary EMT. Though contract medic probably results in fewer periods of activity, it is necessary for you to keep finding additional contracts. These sorts of roles can be found in some specialist employment agencies.
Typically, if you are hired, you will be paid around $28 an hour or $59,000 a year.
Biological technician
If you are interested in conducting laboratory tests and collecting samples, you can apply for biological technician positions. They are highly skilled research assistants who work to develop predictive models and new forms of medical action to help others as well. With an EMT certification, you can be hired to work a biological technician position as it doesn't have any further requirements. However, you can get better chances if you have a higher degree. Some places you can work are hospitals, universities, and other research fields.
Typically, you will be paid around $24 an hour or $50,000 a year if you do this job.
Crime lab technician
With your EMT experiences in dealing with people and working out the risks associated with certain kinds of work as well, many crime labs really want to hire you. There, your major responsibility involves employing testing methodologies to derive evidence (or the lack thereof) for the police and other law enforcement agencies. You probably just need a degree and EMT certification to work as a crime lab technician.
Typically, if salaried, you will be paid around $38 an hour or $80,000 a year.
Health information technician
With an EMT certification, you can easily take a job as a health information technician who is an administrative staff member having the main duties of organizing and analyzing patient information. The demand for EMTs to work as health information technician is always high because they are familiar with the language and medical terminology. Besides, wherever medicine is being practiced, you can easily find this job. Some places you can work are clinics, surgeries, hospitals, and so on.
If you are hired, this job usually pays around $22 an hour or $48,000 a year.
Surgical technologist
Although you need to be more qualified to become a surgical technologist, you still can do this job as it has a lot of commons with an EMT. During surgery, surgical technologists are in charge of helping the surgical team and provide basic care and administration for patients. Most of these sorts of jobs can be found in hospitals as it where surgery tends to occur.
Typically, you will be paid around $24 an hour or $50,000 a year if you are hired.
As you can see, there are a variety of jobs you can do with an EMT certification. If you want to change of scene, do it right now because there are many opportunities open up to you. Once you do it, you will realize that you don't have to give up your available EMT skills, you will just carry them out at different locations with other people and focus.
If you are going to gain an EMT certification, let our free EMT practice test helps you easily pass the exam. 
Let's practice now!