You can now shop online, make payments on your bills, go to classes online, and do business online. Can you take CompTIA A+ online then?  We're excited to announce that yes, the CompTIA A+ exam is now accessible online.
Online testing is becoming more advantageous because Pearson VUE's OnVUE remote proctoring lets certification candidates to take the exam from anywhere at any time in a highly secure environment.
You might still have some worries, though. Be at ease! We got you cover. To assist you with the CompTIA online testing, we've included the prerequisites, the testing process, and some frequently asked questions.
Let's get started with our totally free CompTIA A+ practice test so you can ace the real thing and achieve a great score.
Can You Take CompTIA A+ Online Exam?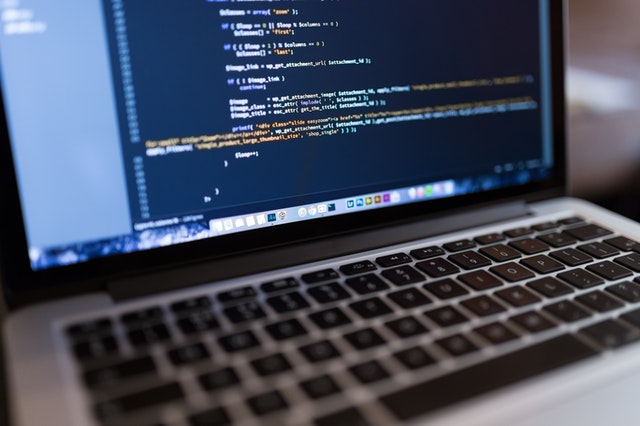 Exam candidates who are worried about testing center closures can now take CompTIA examinations from the comfort of their own homes.
CompTIA values the time and effort you put into preparing for and earning your certification. CompTIA now provides online CompTIA A+ certification testing in addition to taking an exam in person at a test center.
You can test anywhere, but it's best to take the exam in the security and privacy of your own home.

Test whenever you want – because online testing is available 24 hours a day, 7 days a week, you may schedule your exam whenever you want, eliminating conflicting priorities or conflicts.

Remote proctoring guarantees the same safe monitoring settings as a test center, allowing you to test in a highly secure atmosphere.
Starting May 1, 2020, Server+ online testing was offered. Proctors for CompTIA A+ certification online tests only interact in English, and the OnVUE testing software is also written in English. Additionally, in nations that engage in online testing, CompTIA's whole suite of translated tests is available. Iran, Cuba, China, Japan, South Korea, North Korea, Slovenia, Syria, and Sudan do not allow online testing. CTT+ and any site licenses are also excluded. 
For candidates that have already signed up, you can reschedule your exam at any time at a Pearson VUE testing site. If you'd rather take an online exam, keep reading the next paragraphs.
What Are Requirements Technical To Take CompTIA A+ Online?
You need to read the technical prerequisites carefully before taking an OnVUE test to assist guarantee a successful exam delivery.
Scaling settings, resolution, and minimum requirements
Before checking in and starting your exam, make sure you examine and validate your display settings for scaling, in addition to satisfying system prerequisites for minimum screen resolution. Scale settings should be adjusted to 100% (for Windows users) or default (for Mac users).
If your screen resolution meets the minimum requirements but your scale settings are set higher than 100%, the test content will most likely not appear properly on-screen, resulting in a less-than-pleasant experience during the delivery of your CompTIA exam.
Take the system test ahead of the start of your exam session to minimize delays and unnecessary stress during your testing visit.
Bandwidth on the Internet
Because of the equipment requirements for both video and audio, taking your test online with OnVUE needs a large amount of internet bandwidth. If you live in a household where more than one family member is working and studying from home during the COVID-19 epidemic, you should schedule your test when internet consumption will be limited. We recommend that you ask people to refrain from using the internet during your exam and instead utilize a wired connection if available.
How To Take CompTIA A+ Certification Online Exam?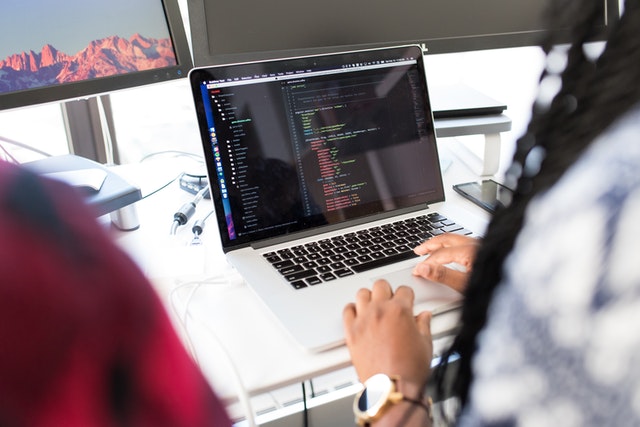 Online test, offered by Pearson OnVUE, is a remote exam proctoring service that allows you to take your CompTIA certification exam from anywhere you have access to a private area. To take a test online, follow these steps:
Check the policies and processes for testing
All certification candidates will be asked to agree to the CompTIA Candidate Agreement before taking a CompTIA test. If you do not accept the agreement, your exam cost will be forfeited. There are other regulations and procedures particular to online testing, such as system requirements, exam workspace, and testing for applicants under the age of 17.
Perform a system test on the same computer and network that you'll be using to take the exam
It will take 5 to 10 minutes to perform the system test. You'll be asked to take photos of yourself and your test environment. To get ready for your exam, remove any books and writing objects out of reach, disconnect any extra monitors or laptops, and clean your walls of any writing (e.g., on whiteboards). You'll also need identification and a phone (which must be placed out of reach after check-in)
Create a CompTIA account if you don't have one
When creating an account, be sure you use a current, valid email address. The email address you used to establish your testing account will receive important information regarding your exam results and certification status.
Schedule your online exam by logging into your CompTIA account
When you're ready, go to CompTIA's website to get your testing environment set and book your exam. Before booking your exam, be sure you can meet all of the computer, internet, and workspace criteria.
Sign in and take your exam on the CompTIA website
Sign in to the CompTIA website once more. To begin your scheduled online exam, go to My Exams.
What is the procedure for rescheduling your CompTIA A+ online exam?
You can change the day, time, and/or testing center location of your exam. You can also change from an in-person exam to an online exam or vice versa.
Changing your in-person exam to an online exam
You must first cancel your existing schedule from your Pearson VUE account (if it has not yet been canceled) before moving your exam registration from an in-person test to an online exam. At least 24 hours before your scheduled appointment, you must cancel or reschedule your in-person exam.
To reschedule your exam, follow these steps:
Login to your Pearson VUE account

Find your exam under the title Upcoming Appointments

To cancel, click the Cancel button

To confirm that you have read and agree to the Cancellation Policy, click the box

In the lower-right corner of the page, click the Confirm Cancellation button

Check your email for confirmation of your cancellation.
If you paid with a voucher, you'll use the same voucher to book your online exam once your in-person exam is canceled.
Your CompTIA A+ exam cost will be reimbursed to your credit card if you paid with a credit card, and you can then schedule your online exam. Please take up to five days for your credit card company to process your refund.
Rescheduling an online exam appointment
Online exam appointments can be rescheduled for a different day and time. Rescheduled appointments must be made before the start time of your online exam appointment.
Login to your Pearson VUE account

Under the Open Online Exams header, look for the name of your test

To reschedule, go to the Reschedule link

Select your new date and time by following the instruction

Make careful to double-check your selections before clicking Confirm Reschedule in the last step

Check your email for confirmation of your new appointment.
FAQs – CompTIA Online Testing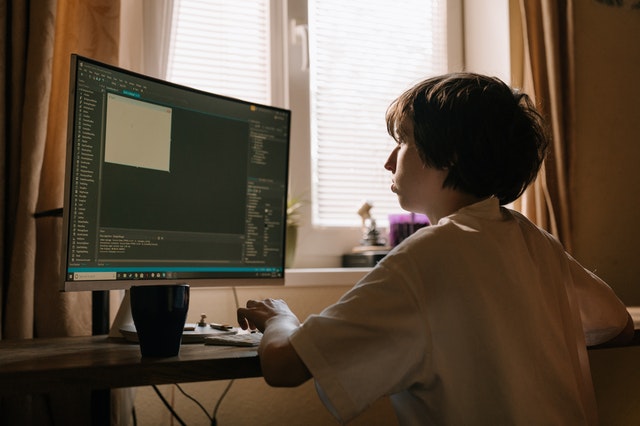 CompTIA online testing is proctored in what way?
CompTIA has partnered with Pearson VUE, the world's leading provider of computer-based testing, to make the exam available through Pearson VUE's OnVUE online proctoring services. 
You'll be placed in a queue and connected with the next available proctor to begin your test once you've checked in (suggested 30 minutes before your planned appointment time).
What should I do in preparation for my online exam?
Preparing for an online exam is similar to preparing for an in-person exam, except that instead of charting your route to the testing site, you'll test your equipment.
What kind of webcam do I need during the online exam?
A webcam with a minimum resolution of 640×480 at 10 frames per second is required. It's possible that the webcam is internal or external. Pearson OnVUE may need to be enabled in System Preferences for Mac users: Privacy & Security: Camera, microphone, automation, and input monitoring privacy settings.
Is it allowed for me to have a pen and paper during my online test?
You are not permitted to utilize exam-specific materials, scratch paper, erasable whiteboards, or any other physical writing tool such as a pen, marker, or pencil during your test session. You will, however, be able to utilize the built-in digital whiteboard to conduct scratch work or take notes.
Read more >> The Most Comprehensive CompTIA A+ Study Guide
What should I do if I encounter internet or other technical issues during online testing?
You are not permitted to ask your exam proctor content-related questions; however, you are permitted to speak with or communicate with them if you are experiencing technical issues. Although most technical difficulties may be prevented by taking a system test before your exam, Pearson OnVUE personnel is available to assist you if you need it.
Is there a certain place where I should take my online test?
Yes. You should be in a place with a wall and a closed door, such as in a bedroom or an office, with no distractions or excessive noise. While you're testing, nobody is allowed in the room with you. You'll be requested to snap photographs of your workspace during the check-in process to demonstrate that you satisfy these standards. 
Ensure that your workstation is free of all books, paper, pens, and other items and that no other monitors or PCs are connected. You will not be allowed to take the exam unless you have passed a room scan.
What should I know if I'm taking CompTIA online testing as a minor?
Minors under the age of 18 are allowed to present a valid student ID as proof of age. During the check-in procedure, your guardian must also produce a valid ID and express verbal approval.
What type of confirmation will I get after my online exam is completed?
After the completion of the exam, your exam score will be shown on your screen automatically. 
Remember that you can't use your phone when the Pearson OnVUE program is running, so don't use it to snap a photo of the screen at the conclusion. Within 24 hours after finishing your exam, your score report will be available in your Pearson VUE account.
If you pass the exam, CompTIA Certmetrics will send you a congrats email with details on how to view your record. It's critical that you save a copy of the email, as well as the email address you used to register for your exam. Throughout the duration of your certification, you'll need this information to log in to your certification account.
The Bottom Line
The answer for the question of "can you take CompTIA A+ online?" is yes, you can. Also, the prerequisites and procedure for taking the CompTIA A+ test online have been explained in detail. Please study these before taking the CompTIA A+ online exam as they will be of great help to you. Best of luck!