Many EMT acronyms are used in emergency medical services to make procedures easier to remember for medical professionals. In this blog, we'll show you the most frequently used acronyms. 
Let's get started with our free EMT practice test to pass your exam with a high score on your first attempt.
Basic EMT acronyms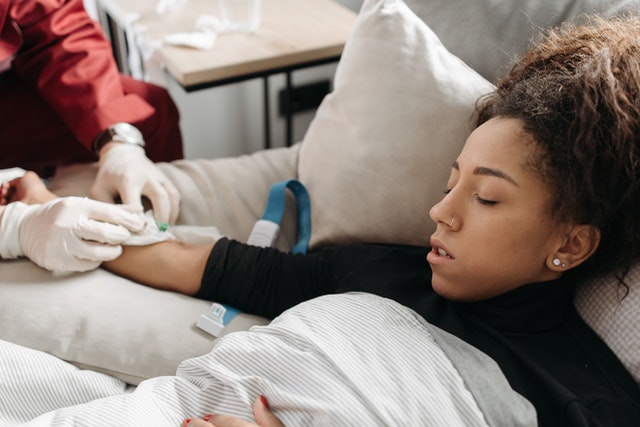 ABCDE
Airway/ Breathing/ Circulation/ Disability/ Exposure
After determining that the scene is safe, the first step in the physical evaluation will be to verify your ABCDEs. This is an acronym that lists everything you should verify and maintain first.
BSI
Body – Substance – Isolation
This is used as a precaution for EMS professionals to shield and isolate themselves from bodily fluids such as blood, urine, and feces when administering medical care. BSI should be worn before every call, and depending on the nature of the call, may involve gloves, eye protection, a facemask, and a gown.
SAMPLE EMS acronym (History)
Symptoms/ Allergies/ Medications/ Past medical history/ Last oral intake/ Events
SAMPLE history is an abbreviation that helps you remember what questions to ask during your patient assessment. This sample medical acronym is the best standard for a patient's subjective history, and it's included in the state exam's medical and trauma checklist. It's designed to walk you through a thorough interview with the patient so you can learn more about what caused the patient's illness.
OPQRST
Onset: When did the pain begin? Was it gradual or abrupt?
Provocation: Is there anything that makes the pain seem better or worse?
Quality: Can you explain the pain?
Radiate: Where is your anguish, Radiate? Is it able to travel to other parts of your body?
Severity: On a scale of one to ten, how severe is your pain?
Time: How long have you been suffering from the pain?
During an acute illness, this acronym is frequently used in conjunction with the SAMPLE acronym medical as a guide for asking questions about a patient's symptoms, particularly pain. It's an excellent acronym for learning about a person's subjective history of the chest or abdominal pain. Each inquiry should be asked in order to gain a better knowledge of the symptoms of the patient.
AEIOU TIPS
AEIOU: Alcohol- Epilepsy – Infection – Opiates – Uremia
TIPS: Trauma – Insulin – Poisoning – Strokes
This is an abbreviation for the various reasons why someone could be unconscious or have a different state of consciousness. It's critical to remember this list so you can start ruling them out as you conduct your assessment until you locate the source of the problem and can cure it.
AVPU
Alert – Voice – Pain – Unresponsive
This acronym is a method for recording and documenting a patient's response in order to determine their state of consciousness.
SLUDGE
Salivation/ Lacrimation (tears)/ Urination/ Defecation/ Gastrointestinal disease/ Emesis
This is an abbreviation for the symptoms of a parasympathetic nervous system discharge, which can occur as a result of a chemical overdose or the intake of certain poisons.
DCAP
Deformities – Contusions – Abrasions – Punctures/penetrations    
This is an abbreviation used during a trauma patient's fast head-to-toe evaluation. Starting with the head, you'll inspect each portion of the body for any of these symptoms, pausing only to address them if they're life-threatening.
BTLS
Burns – Tenderness – Lacerations – Swelling
SOAP
Subjective – Objective – Assessment – Plan
The report's format for your prehospital care is explained by this acronym.
Read more: What Jobs Can You Get With EMT Basic?
What is the acronym we use for medical patient assessment?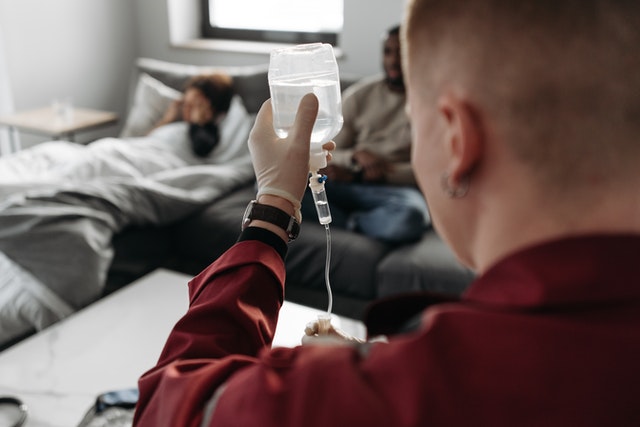 A&O x 3: Alert and oriented to place, time, and person.

A&O x 4: Alert and oriented to person, place, time, and event

ABC: Airway – breathing – circulation

NAD: No apparent distress

BS: Breath sounds

C/O: Complaint of

DT: Delirium tremens

FB: Foreign body

CEPH: Cephalic

CP: Chest pain

Fx: Fracture

NSR: Normal – Sinus – Rhythm

PAC: Premature – Atrial – Contraction

MS: Mental Status

N/V: Nausea/vomiting

PRB: Partial rebreather

NKDA: No Known Drug Allergies

PVC: Premature ventricular contraction

RXN: Reaction

AMS: Altered mental status

BG: Blood glucose

NRB: Non-rebreather

BP: Blood pressure

GI: Gastrointestinal

GSW: Gunshot wound

H/A: Headache

HEENT: Head, eyes, ears, nose, throat

HR: Heart rate or hour

Hx: History

JVD: Jugular vein distension

LOC: Level of consciousness/ loss of consciousness

N/V/D: Nausea/vomiting/diarrhea

MS: Mental status change

SOB: Shortness of breath

MVC: Motor vehicle crash

SQ: Subcutaneous

T: Temperature
What is the abbreviation for a patient's diagnosis?
AKA: Above the knee amputation

CNS:  Central nervous system

CABG:  Coronary artery bypass graft

DKA:  Diabetic ketoacidosis

A-FIB:  Atrial fibrillation

SVT:  Supraventricular tachycardia

T-SPINE:  Thoracic spine

AAA:  Abdominal aortic aneurysm

BKA:  Below the knee amputation

C-SPINE:  Cervical spine

CA:  Cancer

Dx:  Diagnosis

GYN:  Gynecology or gynecological

CAD:  Coronary artery disease

HTN:  Hypertension

ICP:  Intracranial pressure

SZ:  Seizure

MI:  Myocardial infarction (heart attack)

PE:  Pulmonary embolus

CHF:  Congestive heart failure

C-SECTION:  Cesarean section

COPD:  Chronic obstructive pulmonary disease

ST:  Sinus tachycardia

TIA:  Transient ischemic attack

VT:  Ventricular tachycardia

WAP:  Wandering atrial pacemaker
If you care about NREMT Skills Sheets, you can try to visit our blog.
What are common EMT measurement abbreviations?
AMT: amount

g: Gram

gtts: Drops

APPROX: Approximately

kg: Kilogram

mcg: Microgram

ASSOC: Associated

mg: Milligram

min: Minimum/ minute
What is the basic medical terminology?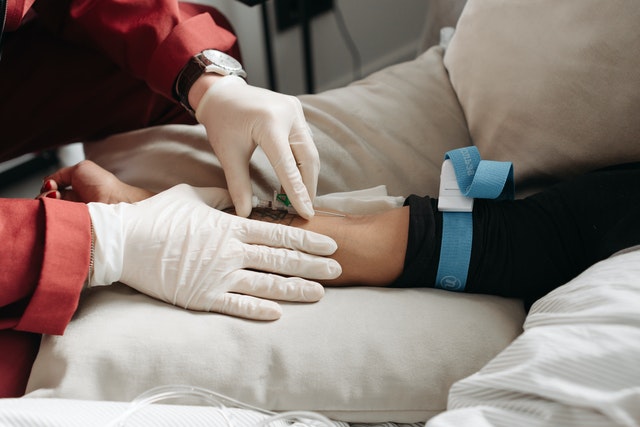 The use of medical terminology to discuss body parts and locations is common.
ABD – Abdomen (abdominal)

LMP – Last menstrual period

M – Male

AMA – Against medical advice

VS – Vital signs

DOA – Dead on arrival

WNL – Within normal limits

YO (YOA) – years of age

BILAT – Bilateral

CSF – Cerebrospinal fluid

DNR – Do not resuscitate

PT – Patient

ETOH – Ethanol 

ASA – Aspirin

UOA – Upon our arrival

EXT – External or extension

F – Female

ICU – Intensive care unit

IM – Intramuscular

IV – Intravenous

KVO – Keep vein open

L-SPINE – Lumbar spine

PRN – As needed

L/S-SPINE – Lumbarsacral spine

LAT – Lateral

lb – Pound

LLQ – Left lower quadrant

MED – Medicine

NS – Normal saline

PMH – Past medical history

PO – Orally

RLQ – Right lower quadrant

LUQ – Left upper quadrant

RUQ – Right upper quadrant

Rx – Medicine or prescription

Sx – Symptom

S/P – Status post

TKO – To keep open (refers to IVs – same as KVO)
Read more: How To Become An EMT?
What are EMT common treatment abbreviations?
ET – Endotracheal

EEG – Electroencephalogram

ETT – Endotracheal tube

L&D – Labor and delivery

ACLS – Advanced cardiac life support

CPR – Cardiopulmonary resuscitation

NEB – Nebulizer

CT – Cat scan

CVA – Cerebrovascular accident (stroke)

ECG – Electrocardiogram

MSO4 – Morphine

BVM – Bag-valve-mask

NC – Nasal cannula

PALP – Palpation

Tx – Treatment

ALS – Advanced life support

BLS – Basic life support

CATH – Catheter
That's the list of EMT acronyms. There are a lot of terms to remember, right? Don't worry, you can be familiar with many of them after working as an EMT for a certain time.  We hope that our article can help you learn all the acronyms faster and easier.