Some certifications you obtain will be useful for the rest of your life. Others must be renewed, especially in a fast-paced, ever-changing profession like IT. CompTIA takes care to maintain its certificates up to date, which means that some of them must be retaken at regular periods. Potential work chances may vanish if your certificates expire. Employers value certificates on resumes, especially if they are current. This is always true for cybersecurity specialists who are required to be certified in order to operate in this field. Now, let's go over everything you need to know about CompTIA Security+ validity.
Let's get started with our free CompTIA Security+ practice test to enhance the chance of passing the actual test.
About the CompTIA Security+ Exam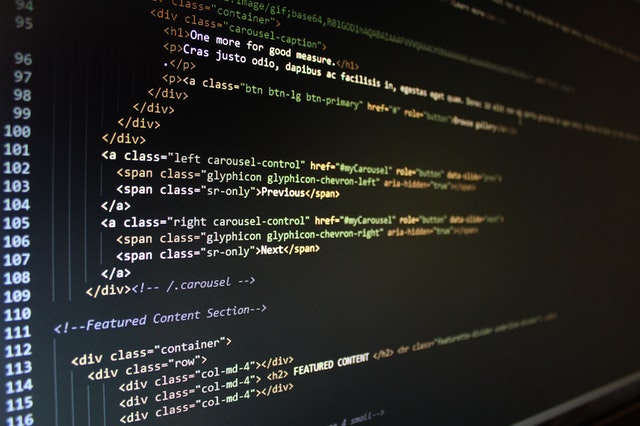 CompTIA Security+ is one of the best security certifications a candidate should get. It establishes the fundamental knowledge essential for any cybersecurity profession and serves as a stepping stone to intermediate-level cybersecurity positions. Best practices in hands-on troubleshooting are included in Security+ to ensure candidates have the practical security problem-solving abilities required to:
Evaluate an enterprise's security posture and suggest and deploy relevant security solutions.

Monitoring and safeguarding hybrid environments including cloud, mobile, and IoT

Operate in accordance with relevant laws and rules, including governance, risk, and compliance standards.

Security issues and occurrences must be discovered, assessed, and addressed.
CompTIA Security+ Validity in Details
The CompTIA Security+ certification is an essential aspect of an IT professional's career and is recognized in the industry as a standard for security experts. Maintaining the certification is crucial for maintaining one's professional credibility and keeping up with the latest industry developments. In this section, we will discuss the validity of the CompTIA Security+ certification and what you need to do to keep it up-to-date.
Duration of the certification
The CompTIA Security+ certification is valid for a period of three years. After three years, the certification will need to be renewed in order to maintain its validity.
Innovative Technology Adoption Cycle
Your position in IT comes with the expectation of perpetual change, and it is well-acknowledged that technology evolves at a dizzying speed. To be successful in your job, you must stay ahead of the curve and be familiar with the technology that has a significant influence on the market and is continually changing our lives at work and at home.
The exam organizer discovered that a significant change in the usage of technology occurs roughly every three years. As a result, they are constantly revising their examinations. Renewing your certification provides you with an excellent chance to document your knowledge in technology areas that are relevant to companies and to your IT career.
Status of ISO/ANSI Accreditation
The exam organizers are compelled to create new exam questions after a set amount of time in order to preserve CompTIA Security+'s ISO/ANSI certification status. Keeping their certification current is critical since they feel they are adhering to the industry's most well-known quality standards.
CompTIA Security+ satisfies the certification standards of the United States Department of Defense in large part due to this accreditation. The final outcome is a product that you can not only trust but also one that is worldwide recognized and that you can confidently demonstrate to your current or prospective employer.
Importance of keeping the certification up-to-date
Keeping the CompTIA Security+ certification up-to-date is crucial for maintaining professional credibility and staying ahead of the competition. It also demonstrates one's commitment to the field of security and provides opportunities for career advancement.
Maintaining the CompTIA Security+ certification can lead to increased job opportunities and a higher salary. It can also provide a competitive edge in the job market and demonstrate one's commitment to the field of security.
If the CompTIA Security+ certification is not kept up-to-date, IT professionals may miss out on job opportunities and experience a decline in salary. It may also impact their professional credibility and put them at a disadvantage in the job market.
Read more >> What is the latest version of CompTIA Security+
How To Renew Your Security+ Certification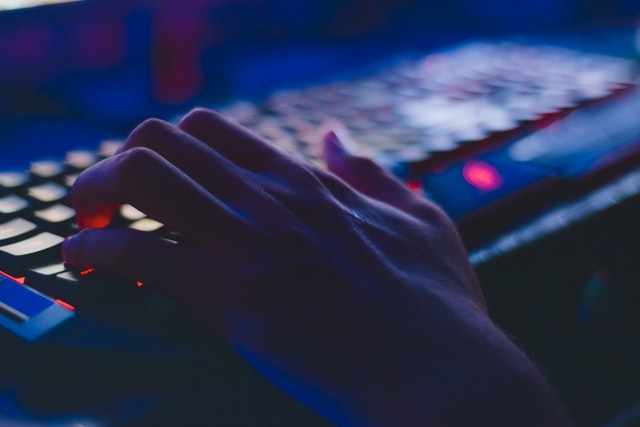 Renewing Your Certification
Methods for Renewing Your Certification
Even if your company does not require you to renew your certification, keeping it current is important not just for keeping your accomplishment alive, but also for being prepared for future possibilities to further your career. When the experience you've gained over the years is difficult to measure, certification provides the required verification of your knowledge. Experience and qualification, when combined, are potent instruments for moving up the corporate ladder.
Option 1 for Renewal: Training
CompTIA has a CertMaster CE Security+ training course that you may take online to renew your CompTIA Security+ certification without having to take an exam. CertMaster CE allows some users to renew their CompTIA Security+ certification in six hours or less.
Option 2 for Renewal: Certification and Recertification Exams
You may renew your CompTIA Security+ certification by completing a recertification exam, qualifying for higher IT-Industry credentials, obtaining a higher CompTIA certification, or passing the most recent CompTIA Security+ exam. More information may be found on their Continuing Education website.
Option 3 for Renewal: Activities
Completing qualifying, numerous activities will earn you the continuing education units (CEUs) you need to renew your certification. CompTIA Security+ certification takes 50 CEUs to be renewed.
Renewal process for the certification
You must complete 50 CEUs to automatically renew Security+ for another three years. CEUs can be obtained in a variety of methods, and many industry-standard courses are already pre-approved. Corporations such as Amazon and Apple, for example, provide training on the most recent security for their platforms, while organizations such as ISACA offer live webinars on security for auditors and other senior IT professionals.
Some of these alternatives are worth more CEUs than others, and there is a limit to how many CEUs you may earn in any one area each year. Certain IT certifications from manufacturers such as Cisco, Microsoft, and CheckPoint provide the 50 CEUs required for Security+ recertification.
CompTIA also accepts CEUs for on-the-job training. If you work, a letter on corporate stationery documenting the year worked and your security obligations can earn you up to 3 CEUs each year. CEUs can also be obtained by creating a security-related blog or attending local tech workshops.
CompTIA requires that at least 50% of the activity material relate to one or more of the Security+ test objectives for Security+ certification renewal. You must also adhere to their code of ethics, which states, among other things, that you finished the courses without cheating and would protect the profession's integrity.
If you have several CompTIA certifications, renewing the top level automatically renews the levels below it. In the case of Security+, if you already have CompTIA CSA+ or CompTIA Advanced Security Practitioner (CASP), renewing one of these will also renew Security+.
Furthermore, if you don't already have a certification but want to upgrade to a higher level than Security+, completing the CompTIA CSA+ or CASP automatically renews Security+.
Read more >> What is the difference between Security+ and Security+ CE
Career Benefits of CompTIA Security+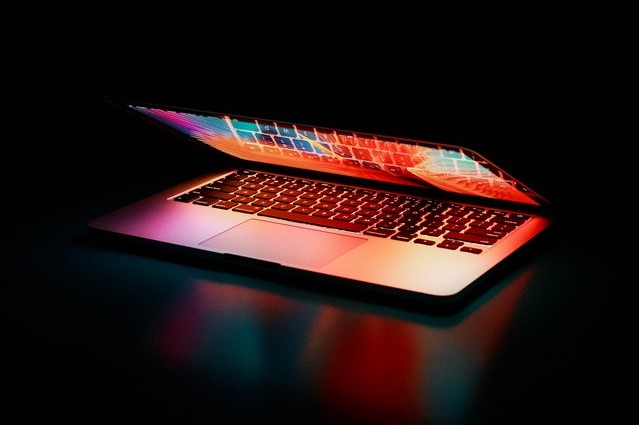 With a CompTIA Security+ certification under your belt, the job market opens up a world of possibilities for you. Your certification proves to employers that you possess a comprehensive understanding of security principles and practices, which is increasingly crucial in today's rapidly changing and complex security landscape. This opens doors to a variety of roles within the information security domain, such as security analyst, network administrator, security consultant, and penetration tester, to name a few.
Job opportunities for certified professionals
Some popular job roles for CompTIA Security+ certified professionals include:
Security Analyst

: Security analysts are the unsung heroes of information security, tasked with keeping a watchful eye on emerging security threats, conducting risk assessments, and developing policies and procedures to mitigate these risks.

Network Administrator

: Network administrators play a vital role in ensuring that computer networks are functioning optimally, securely, and efficiently. They are the go-to experts for managing, maintaining, and securing these networks.

Security Consultant

: Security consultants offer invaluable guidance and recommendations to organizations looking to improve their security posture. They are the trusted advisors, bringing their expertise to the table to help organizations safeguard against potential threats.

Penetration Tester

: Penetration testers assess the security of an organization's systems and identify any potential vulnerabilities that need to be addressed. Their work is essential in ensuring the security and integrity of information systems.

Information Security Analyst

: Information security analysts are at the forefront of protecting an organization's sensitive information and systems from potential threats and attacks. They are the guardians of information security, keeping organizations safe from cyber threats.
Industry recognition of the certification
The CompTIA Security+ certification holds a well-respected position in the industry, with recognition from organizations such as ANSI (American National Standards Institute) and the U.S. Department of Defense (DoD) 8570.01-M. This recognition ensures that certified professionals have the knowledge and skills required to meet the security needs of organizations across various industries.
Some of the biggest names in the tech industry, including IBM, Microsoft, Cisco, HP, and Dell, recognize the value of the CompTIA Security+ certification.
Potential salary increase for certified professionals
Not only does the CompTIA Security+ certification offer a wide range of career opportunities, but it can also have a significant impact on your salary. According to data from Payscale, the average salary for a certified professional is $72,000 per year, while the average salary for a non-certified professional is $68,000 per year.
This disparity in salaries is due to the recognition and high demand for certified professionals in the industry. Employers are willing to pay a premium for individuals who have demonstrated their security knowledge and skills through certification. By earning the CompTIA Security+ certification, you can increase your marketability and set yourself apart from your competition.
CompTIA Security+ Validity FAQs
What are the charges for recertification?
If you want to renew your Security+ certification with CEUs, you must pay a $50 yearly fee, for a total of $150. This charge is waived if you want to get additional certifications or renew by taking a recertification exam. The exam itself costs $381.
The CompTIA website has the latest up-to-date prices for CompTIA tests.
What if I have several CompTIA certifications?
If you hold multiple certifications, you simply need to renew the one at the highest level. For example, if you have both CompTIA A+ and CompTIA Network+ certifications, fulfilling the continuing education requirements for simply the CompTIA Network+ certification will automatically renew your credential for both.
CompTIA A+ is an initial credential, whereas CompTIA Security+ is a more advanced credential.
It is not necessary to renew all of your credentials. You will be able to choose whatever certifications you want to upgrade through the continuing education program.
How do I go about submitting my CEUs?
CompTIA will employ a web-based system that will interact with the database that CompTIA certification holders are already using. When the new system is put in place, continuing education units can be tracked.
Who should take the CompTIA Security+ exam?
Anyone interested in pursuing a career in security.

IT support technicians, administrators, and other jobs

Prior to CISSP, security professionals can seek this certification.
Why should you go for CompTIA Security+ Certification?
This CompTIA certification incorporates the most recent best practices in risk detection and mitigation. The abilities you learn while studying for your exam are becoming increasingly specialized and focused on specific topics such as security analytics.
Read more >> Next cert after Security+ You Should Get
Conclusion
CompTIA certificates might last a lifetime a decade ago. CompTIA Security+ validity, on the other hand, must now be renewed on a three-year cycle. You may renew your certifications in a variety of methods, all of which entail earning CEUs. A CEU is a Continuing Education Unit that you earn when you perform particular tasks, such as obtaining a higher-level certification, obtaining a college degree, attending a live webinar, or obtaining an IT credential from a source other than CompTIA.