Training and education are essential if one wants to survive in the ever evolving IT industry. Getting a certification boosts your resume greatly, whether your employer pays for your training or you do it yourself. One of several certifications that have caught the attention of the IT sector is the CompTIA Security+ one. It's important to think about your options moving forward if you're one of the fortunate professionals who's going to be adding Security+ to your credentials. Here are some options for the next cert after Security+ to assist with planning your career.
We offer practice exams on our website for numerous IT certifications, including The Big 3 of CompTIA, CISSP, CEH, CCNA, etc. 
Click >> here to find the tests you want!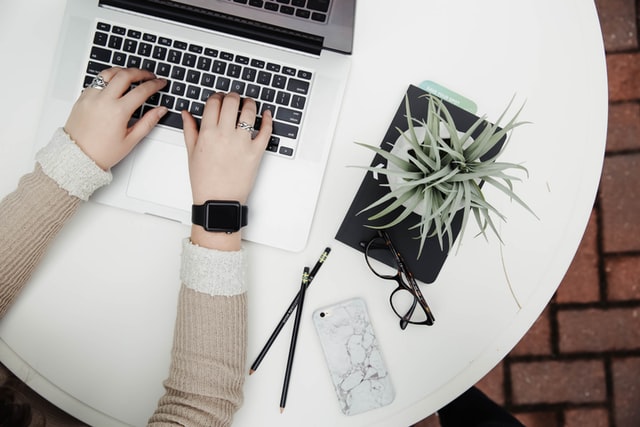 We will go through some basics of CompTIA Security+ before turning to learn about the next cert after Security+.
Before you can design a career path, you must first understand all of your options. 
Some people begin their careers working at help desks or other IT support jobs, where they interact with a variety of apps. Others boost their resumes by doing internships or volunteering for non-profits.  In other cases, though, qualifications like the CompTIA Security+ certification may be sufficient to earn you a job as an entry-level systems administrator.
CompTIA Security+ establishes the core knowledge needed for any cybersecurity profession and serves as a stepping stone to more advanced cybersecurity positions. It focuses on the hands-on practical skills utilized by junior IT auditors, systems administrators, network administrators, and security administrators with Security+ performance-based questions.
CompTIA Security+ validates a variety of skills, including the following:
Control and secure hybrid environments, such as cloud, mobile, and IoT

Understand all applicable laws and standards, including governance, risk, and compliance concepts

Detect, evaluate and respond to security events and incidents

Assist in assessing an organization's cybersecurity posture and recommending and implementing relevant security solutions.
What is the next cert after security+? The CompTIA Cybersecurity Career Pathway
The CompTIA Security+ certification provides you with a solid foundation for a career in IT security. If you wonder what certification should I get after security+, you should consider pursuing the after CompTIA Security+ with this cybersecurity career pathway as follows.
Intermediate-Level Cybersecurity Certifications
After CompTIA Security+, cybersecurity professionals can go on to intermediate-level certifications like CompTIA Cybersecurity Analyst (CySA+) or CompTIA PenTest+.
The CompTIA Cybersecurity Analyst (CySA+) certification tests your ability to use behavioral analytics in networks in order to improve overall IT security. Packet sniffers, intrusion detection systems (IDS), and security information and event management (SIEM) systems are among the technologies covered by the certification.
The security analyst job role has grown in relevance as new threat intelligence methodologies develop, making these skills important for most firms.
CompTIA CySA+ includes the following abilities that are required by cybersecurity analysts, application security analysts, threat intelligence analysts, and others:
Make use of threat detection and intelligence techniques

Analyze and interpret data

Determine and mitigate potential weaknesses

Make suggestions for prevention

Respond to and recover from events in a timely and effective method.
CompTIA PenTest+ focuses on offensive via penetration testing and vulnerability assessment, whereas CySA+ focuses on defense through incident detection and response. It includes conducting attacks on systems and identifying and controlling vulnerabilities.
CompTIA PenTest+ is aimed at penetration testers and vulnerability assessment analysts who are responsible for scanning, discovering, exploiting, reporting, and maintaining vulnerabilities on a network.
CompTIA PenTest+ assesses a variety of abilities, including the following:
Define and establish a penetration testing project's scope

Recognize legal and regulatory obligations

Apply relevant tools and techniques to vulnerability scanning and penetration testing, and then evaluate the results

Produce a written report outlining potential repair procedures, effectively convey results to the management team, and offer practical advice.
Because Security+ assesses an IT professional's knowledge, skills, and abilities (KSAs) after two years of cybersecurity fieldwork, and CySA+ and PenTest+ analyze three to four years of cybersecurity field work, the advancement from CompTIA Security+ to CompTIA CySA+ and/or CompTIA PenTest+ is logical.
In October 2022, the latest version of PenTest+ (PT0-002) was released. Updates include more ethical hacking principles, vulnerability scanning, and code analysis, as well as updated pen testing methodologies for the newest attack surfaces, such as the cloud, hybrid environments, and online applications.
Read more >> CompTIA Security+ Validity: How Long Does This Last?
Advanced-Level Cybersecurity Certification
IT professionals with 5 to 10 years of experience can get the CompTIA Advanced Security Practitioner (CASP+) certification to demonstrate their mastery of cybersecurity capabilities. The CASP+ certification is the pinnacle of cybersecurity credentials, and it includes performance-based questions.
It is designed for professionals who like to be hands-on with enterprise security, incident response, and architecture rather than simply managing cybersecurity policy and frameworks.
Senior security engineers and security architects are the most common associated employment roles, although CompTIA CASP+ may also assist verify skillsets for digital forensics analysts and network enterprise architects.
A digital forensic analyst, for example, must be able to assist in the formulation of corporate forensics policies, examine the security implications of forensics results, and conduct compromised system analysis, all of which are covered by CASP+.
A network enterprise architect, on the other hand, must be able to examine current networks and establish the security components, ideas, and architectures required to fulfill regulatory cybersecurity compliance standards. This data was evaluated by CASP+.
CASP+ validates a variety of skills, including the following:
Architect, engineer, integrate, and deliver security solutions across complicated environments to support a resilient enterprise

Utilizing monitoring, detection, incident response, and automation to actively support ongoing security operations in a corporate environment

Consider cryptographic technologies and methodologies for applying security principles to cloud, on-premises, endpoint, and mobile infrastructure

Take into account the implications of governance, risk, and compliance needs across the organization.
The Building Blocks of Cybersecurity
But how can you break into the field of cybersecurity if you have no prior experience? If you have little IT experience and aren't quite ready to begin with CompTIA Security+, you should begin the program sooner.
Employers want certain skills in new and prospective IT support employees, and CompTIA A+ validates such skills. 
The CompTIA A+ Core Series covers fundamental security skills at the endpoint device level, including malware detection and removal, privacy issues, physical security, and device hardening, in addition to today's core technologies in OS systems, cloud, data management, and more.
CompTIA Network+ focuses on the connections from (and between) the core systems to the endpoint devices, whereas CompTIA A+ addresses connectivity from the standpoint of the user and their device. 
It validates that you have the necessary knowledge and abilities to build, create, manage, and troubleshoot wired and wireless networks. You must first understand how your network works in order to better assist and eventually safeguard the systems that share information on it.
CompTIA A+ and CompTIA Network+ follow a progression that corresponds to the KSAs that an IT professional exhibits as they progress from a technical support role with 9 to 12 months of general IT experience to one with 1 to 2 years of general IT experience, with a significant portion of that specific to network support and administration.
CompTIA Network+ is also a necessary and highly recommended requirement for CompTIA Security+ certification. You must first understand how a network works before you can protect it. To put it another way, you shouldn't skip algebra and jump right into calculus. Otherwise, you're acquiring security techniques and trying to apply them to a network you're unfamiliar with.
Read more >> CompTIA Network+ Vs Security+: Which One Should You Choose?
What are other certificates after CompTIA Security+ besides CompTIA Pathway?
GSEC: SANS GIAC Security Essentials
The GSEC: SANS GIAC Security Essentials certification is another entry-level credential meant to demonstrate that you understand information security words and ideas and are ready to take on hands-on security duties. 
The Security Essentials consists of a single test, and while it is more expensive than Security+, it continues to provide the groundwork for your security profession.
Although it is quite costly ($2,499 USD), this certification is a fantastic alternative if you want to confirm your expertise and understanding of information security. 
Certifications in information security are essential for showcasing your skills, talents, and understanding. When a potential employer looks at your resume or CV, the GSEC is a good qualification to have.
Cisco CCNA Security certification
Cisco is a big dog in IT, with a considerable market share of business firms using its products. The CCENT ICND1 100-105 and CCNA Security 210-260 IINS tests make up the CCNA Security certification, which is an intermediate-level certification.
When you obtain your CCNA Security certification, you show that you understand how to safeguard Cisco networking devices, which may lead to a variety of IT security jobs. To get a deeper understanding of this, read our article about the differences between CCNA security vs Security+
Cisco CCNP Security certification
If your company uses Cisco products, the CCNP Security is the next logical step in your certification path. The CCNP Security certification is divided into four parts: 300-208 SISAS, 300-206 SENSS, 300-209 SIMOS, and 300-210 SITCS.
The CCNP Security certification puts you on a strong career path with amazing earning potential if you utilize Cisco products on a regular basis.
(ISC)² Certified Information Systems Security Professional (CISSP)
This expert certification is a real beast! However, the employment prospects it opens up are well worth the time it takes to learn for and acquire.
The CISSP is a well-respected and sought-after cybersecurity certification, but it is not for beginners. demands at least five years of paid, full-time job experience in the sector, as well as particular knowledge in two domains of the (ISC)² CISSP Common Body of Knowledge.
The CISSP is frequently used as a benchmark by hiring managers since it involves both passing a difficult test and on-the-job experience. With a CISSP certification, you may demonstrate that you understand how to develop, create, and deploy information security systems in the business.
Although the (ISC)² CISSP consists of only one test, it is intended to last six hours. This one, as previously said, is a beast!
The CISSP is a game-changer that can help you earn more money. It demonstrates to your employers that you have a broad understanding of the information security business and are aware of all of the most typical risks.
Read more >> CompTIA Security+ vs CISSP: Which One Is Better?
What should you do after obtaining the next certs?
Finding a job, absolutely!
You'll most likely be ready to begin your new profession after you've received your certification. If you already work for a company that has security administrator opportunities, make sure the upper management is aware of your expanded credentials in case a position opens up
Update your profile with your most recent qualification, whether or not you're now employed in information technology. What are the chances? It's possible that it'll lead to a big job offer. You'll be ready to start looking for work at that moment. Here are a few possibilities for finding work:
Network:

According to a recent report, networking fills 80 % of the total of all job opportunities. Make an effort to contact those you know to see if they are aware of any changes. Join a local technology professional community to meet new people and learn about job vacancies before they're advertised.

Recruiters

: Many firms in the technology area hire recruiters because they specialize in locating technology workers. Find a recruiter who specializes in IT jobs in your area.

Job Boards:

An opportunity might become competitive once it is placed online. Examining job boards, on the other hand, can provide you with information on which organizations are actively increasing their IT teams. You might be able to reach out directly and acquire a job by networking over time.

Local Job Fairs:

Attending a local job fair is a terrific opportunity to network with local businesses. Even if they aren't looking for tech employment, you may be able to build a relationship that allows you to gain access to a firm on your wish list.
Frequently asked questions
On the CompTIA Cybersecurity Career Pathway, where should I begin?
The program is designed to assist those interested in entering the sector of cybersecurity. Depending on their IT expertise, existing credentials, or course of study, IT professionals can enter at any time.
These CompTIA certificates do not require any prerequisites. For example:
If you have two years of IT security experience or similar expertise, you could start with CompTIA Security+ to demonstrate your abilities.

You can advance to CompTIA CySA+, CompTIA PenTest+, or CASP+ if you already have CompTIA Security+. 
Do I need to complete these certificates in the sequence listed? Is it necessary to take all of them?
No. This is a suggested pathway, however, it is not required. 
Your journey will be different based on your employment requirements or hobbies. In general, the certification route follows a hierarchy of IT security abilities, with each certification building on the preceding one. Determine which CompTIA certification is most appropriate for your career.
Can I take these examinations if I have no prior experience with IT or cybersecurity?
Yes, although we encourage you to have at least some hands-on experience before taking any of our certifications.
However, hands-on experience does not have to be gained on the job. It might refer to any type of hands-on experience, such as that earned in a class or via self-study, such as through approved CompTIA training materials.
CompTIA creates these solutions from the ground up and thoroughly tests them to assure comprehensive coverage of exam objectives. Then use what you've learned by assisting friends, family, or local organizations with their IT and cybersecurity concerns.
CompTIA certifications reflect actual employment positions for IT professionals, so whether you have prior work experience or not, it makes sense to get these certifications to confirm your knowledge and hands-on abilities.
Read more >> CompTIA Security Plus Requirements You Need to Know
Do these certificates take the role of on-the-job experience?
If you're an IT professional or an employer, you know how important on-the-job experience is. Certifications in IT are a good place to start, but they can't replace real-world experience. You have the best of both worlds if you have CompTIA certifications and on-the-job experience.
Conclusion
Following this post, you can choose the next certification to follow Security+. We wish you success in the upcoming phase and luck in your search for the ideal position.
Most importantly, keep learning even after you land the job of your desires. You'll probably need to continually updating your qualifications to be competitive because your talents can quickly become outdated.