There are three levels to the CFA exam: Level I, Level II, and Level III. Each of these three levels' curriculums is created to look at a wide range of abilities that are thought to be most helpful to investing professionals. The CFA Institute has set forth certain job criteria for candidates for the designation, and passing the exam is not simple. In this essay, we'll demonstrate how hard is CFA Level 1.
Have a look at our free CFA Level 1 practice questions to ensure a successful exam outcome.
What's in the CFA level 1 exam?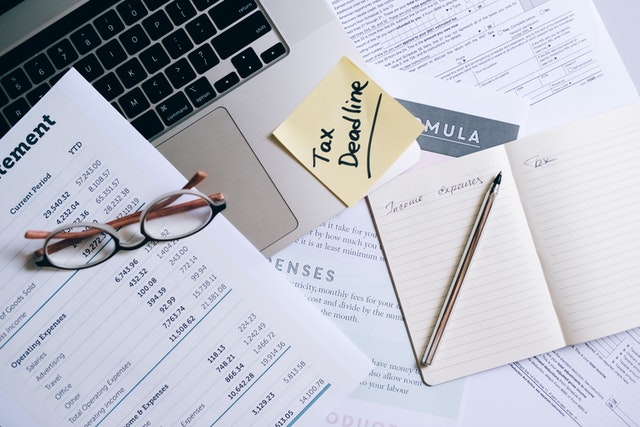 The exam is broken into two 135-minute sessions and is computer-based. Between Session 1 and Session 2, there is an optional 30-minute break. To receive an exam result, candidates must attend both sessions. The exam comprises 180 multiple-choice questions, 90 of which are in the first session and 90 in the second. Depending on their mastery of the themes, candidates should allot 90 seconds for each question.
The multiple-choice questions are all independent. There are three alternative answers to each question. The questions are cleverly constructed so that the erroneous answers represent common math or logic errors. Because there is no penalty for erroneous answers, candidates should try to answer all questions.
Although the multiple-choice questions in Level I only have three possible responses, applicants must read the questions carefully in order to select the correct answers, which may include "none of the above" and "all of the above." Test-takers may experience anxiety as a result of the exam's time constraints.
It is also necessary to become familiar with calculator functions, as these will be required to answer some of the questions.
Every year, over half of the candidates taking the CFA Level 1 exam will fail. So, it appears that the three most difficult topics on the Level 1 CFA exam are: The majority of the material comes from introductory college accounting, finance, economics, and statistics classes (among others). Level 1 examinations are held four times a year. You can then see where you stand based on your background.
Candidates who pass Level I spend about 300 hours studying for the exam. The recommended plan is to set aside at least four months (about 17 weeks) to complete all of the reading assignments. End-of-chapter questions, on the other hand, should not be overlooked. They will aid in the discovery of flaws.
What topics are covered on CFA Level 1?
The CFA Level 1 subjects focus on basic knowledge and understanding of investment valuation and portfolio management tools and concepts. The curriculum is divided into ten sections that include important topics such as ethical and professional standards, investment instruments, asset classes, portfolio management, and wealth planning.
For the Level I exam, the following table shows the approximate weights of these topic areas.
| | |
| --- | --- |
| Topics | Exam weight |
| Ethical and Professional Standards | 15-20% |
| Financial Reporting and Analysis | 13-17% |
| Fixed Income | 10-12% |
| Equity Investments | 10-12% |
| Quantitative Methods | 8-12% |
| Economics | 8-12% |
| Corporate Finance | 8-12% |
| Alternative Investments | 5-8% |
| Derivatives | 5-8% |
| Portfolio Management | 5-8% |
Ethics and professional standards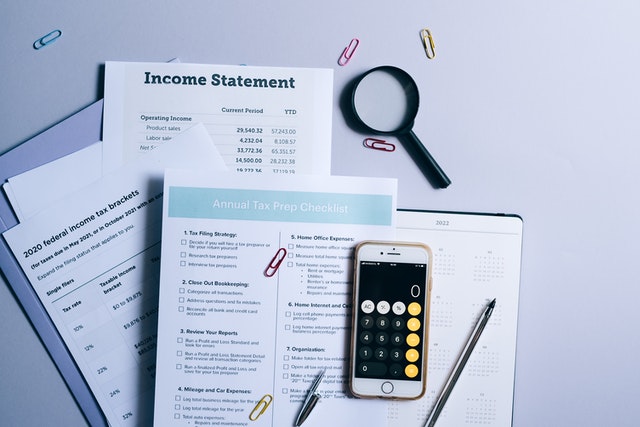 The code of conduct, professional standards, and the Global Investment Performance Standards are all covered in this section (GIPS). 6 On the subject, there are roughly 27 to 36 questions, and the Institute itself takes this area extremely seriously. If a candidate's CFA Level 1 results on all other topics are low or near to the minimal passing score, this section's score may determine whether he or she passes or fails. One benefit of studying ethics thoroughly is that it aids in the preparation of Level II and Level III exams.
Financial reporting and analysis
With a weight of 13 percent to 17 percent, this is the second-largest section on the Level I exam. Financial reporting and analysis have a somewhat lower weight in the Level II course, therefore it's critical to devote adequate time to studying this topic in order to lay a good foundation for future exams.
Candidates will be expected to evaluate and comprehend primary financial statements (balance sheet, income statement, and cash flow statement), as well as understand ratios and a variety of advanced topics such as revenue recognition, inventory analysis, long-term assets, and taxes.
The exam does not address local accounting procedures because it is a global exam. The emphasis is on widely acknowledged standards such as U.S. GAAP and International Financial Reporting Standards (IFRS).
Fixed income
Following stocks, the test moves on to fixed-income markets and instruments. Candidates must be familiar with the characteristics of different fixed-income instruments as well as how to price them. The yield measurements, duration, and convexity are all significant concepts. Structured products, such as mortgage-backed securities and collateralized mortgage obligations, are also discussed in this section. Fixed income questions make up 10 percent to 12 percent of the exam.
Equity investments
The section on equities discusses equity markets and instruments, as well as valuation methods and techniques. This part is critical for candidates to understand since it builds the groundwork for Levels II and III. On the Level I test, equities make up about 10% to 12% of the questions, with the majority of the questions focusing on valuing and analyzing companies. 
Quantitative methods
While the ethical component is more scenario-oriented and straightforward, some students may find the quantitative methods section frightening. It is not necessary to have a Ph.D. in mathematics to succeed in quantitative approaches, but having a background in statistics will be extremely beneficial. Candidates might expect between 15 and 22 questions on quantitative methods if the weighting is between 8% and 12%. The topics addressed are aimed at providing an understanding of analytical tools and processes that are critical for financial analysis and investment decision-making.
The time value of money and discounted cash flow analysis, which forms the foundation for security and asset valuation; descriptive statistics, which convey important data attributes and characteristics of return distributions; and probability theory and its application on risk measurement in investment decision making are among the key topics covered.
Economics
The economics portion assesses your understanding of fundamental micro and macroeconomic concepts. Supply and demand analysis, oligopoly and monopoly market structures, aggregate output, prices, economic growth, and business cycles and their impact on economic activity are just a few of the topics covered. Between 8% and 12% of the Level 1 exam is devoted to economics.
Corporate finance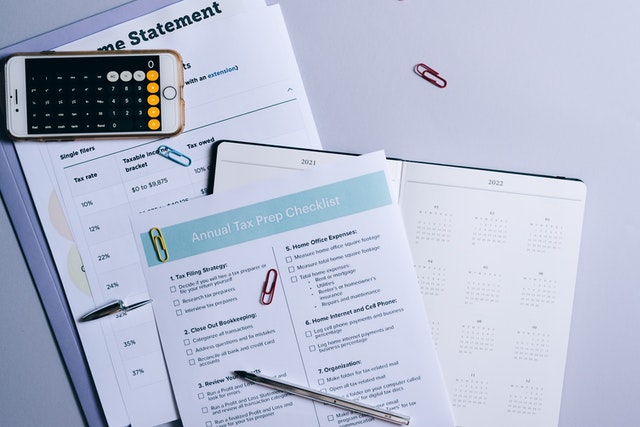 The subject on corporate finance, which has an 8 percent to 12 percent weight in the Level I exam, comes after financial reporting and analysis. It gives an overview of corporate governance, as well as investment and financing options. This topic also includes a look at corporate governance and the growing importance of environmental and social factors in investing. Capital planning, cost of capital, leverage, and working capital management are all important concerns. 
Derivatives
Like portfolio management, derivatives are only presented in Level I. The principles of futures, forwards, swaps, options, and hedging approaches using these derivatives will be tested. In the Level I test, this section carries a 5 percent to 8% weight, which equates to nine to fifteen questions, similar to portfolio management. 
Alternative investments
Real estate, private equity, hedge funds, infrastructure, and commodities, are covered in this section. The Level I alternative investments curriculum is introductory in nature, with a test weight of 5% to 8%, so expect between nine and fifteen questions. Candidates should take this subject seriously, given the increasing relevance of this asset class in recent years and the fact that it carries a somewhat larger weight in Levels II and III.
Portfolio management
The Level I exam covers simply the fundamentals of portfolio management. Modern Portfolio Theory and the Capital Asset Pricing Model are two key principles. This portion has nine to fifteen questions and serves as a warm-up for Levels II and III, which focus more on the application of knowledge in portfolio management.
How hard is CFA Level 1 exam?
According to the CFA Institute, historical pass percentages for Level I and Level II tests have been between 40% and 50%, with Level III having a somewhat higher pass rate.
The CFA exams are similarly tough to pass; the passing rate for the Level I test in November 2022 was only 27%, compared to an average Level I pass rate of 42% from 1963 to 2022.
What should I do the day before CFA Level 1?
Currently, over 400 proctored exam centers across the world provide all CFA exams via computer-based testing. 16 Strict security measures are in place at exam sites, and each one closely monitors applicants to spot any signs of dishonesty. The CFA Institute offers the following test-taking advice for CFA Level I Test Day:
Make sure you are knowledgeable about the features of your calculator and how to use them in relation to the learning outcome statements. Only the Hewlett Packard 12C or the Texas Instruments BA II Plus calculators are permitted.
Financial reporting and analysis exam questions, unless otherwise stated, are based on IFRS. This will be taken into consideration when determining if US GAAP is used.
Remember to respond to all of questions because there is no punishment for giving inaccurate replies.
Although there is no set attire for the testing, it is advised that you wear quiet shoes and layer clothes for comfort.
That's it. In order for you to adequately prepare for your forthcoming exam, we hope that this article was helpful and helped you realize how hard is CFA Level 1.