If you want to wake up every morning loving what you do so that you may put your all into your work. Are you able to be calm under pressure? Is helping people put at the top of your considerations when you choose a career path? You have the potential to be a great emergency medical technician (EMT)! This work is similar to being a paramedic and assisting those who are in trouble and need comfort and assistance. It's also flexible, too. EMTs have a lot of options to choose where they want to work, they can go to a lot of different areas. Especially in California, there are several opportunities for advancement.
So, here we go through all you need to know about how to become an EMT in California. 
Let's take a brief look at what an EMT does before we get started so you have a better understanding of the jobs. 
What does an Emergency Medical Technician (EMT) do?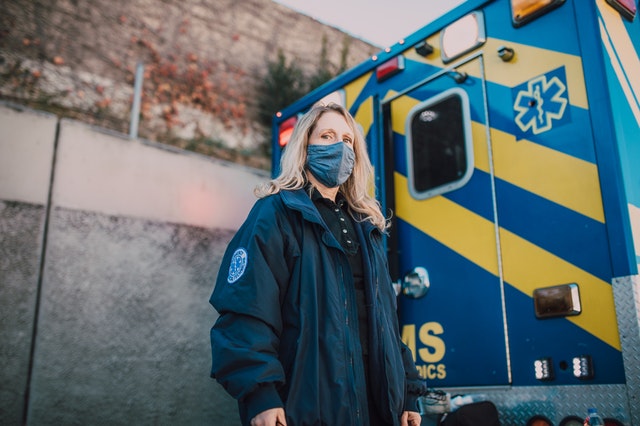 EMTs are healthcare professionals who respond to 911 calls in ambulances. Emergency medical technicians are the first responders in instances where people have been injured and need medical assistance. 
Calls to 911 can range from life-threatening situations like cardiac arrests or gunshot wounds to simple concerns like sore throats or sprained ankles. EMTs are sent to a range of locations, including patients' homes, companies, and even random locations. EMTs arrive on the scene and quickly aid in the treatment of persons who have been traumatized, have heart problems, or have allergic reactions, among other things.
EMTs are a vital link between the hospital and a widely dispersed population in rural locations. EMTs work with police and firefighters in urban areas to coordinate life-saving care with major medical facilities. Besides, if you wonder which jobs you can do with EMTs, you can try to visit our blog.
Is there a difference between a paramedic and an EMT?
Although many individuals confuse EMTs with paramedics, they are truly two different occupations and have differences. The first step toward a career in emergency medical services is to become an EMT. Paramedic training is a more advanced second phase that includes more training and responsibilities in patient care, such as providing drugs in the field. As a result, becoming a paramedic takes far longer, roughly 9 to 14 months, as opposed to the comparatively short road to earning an EMT certificate, which takes only 6 to 16 weeks on average.
What are the EMT certification requirements in California?
The steps to becoming an EMT differ by state. Candidates must finish a training program, pass a national certification exam, and apply for state certification to become an EMT in California.
Before that, you need to meet EMT certification requirements. Here are the requirements that all candidates have to meet before obtaining a California EMT license and becoming an EMT in California:
The candidate must be at least 18 years old to join

You must complete EMT training from a program that is approved by the state of California.

Passing the NREMT exam is required

Candidates must also undergo CPR (Cardiopulmonary Resuscitation) training that has been approved by the state

It is critical that the candidates be physically fit and mentally well.

Submitting proof of their citizenship in the United States is required

Candidates must also pass a background check

The candidate must be able to communicate effectively in English.
Special requirements include:
The candidate must submit the appropriate fees with the application for certification

It is also necessary to pass the state-mandated practical exam.
Read more: NREMT Skills Sheets
Let's go through 4 steps to becoming an EMT in California in the next paragraphs.
How to become an EMT in California?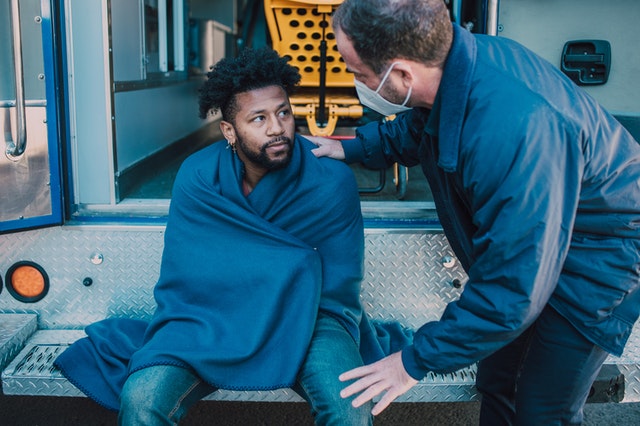 Step 1: Complete EMT Training
The first step in becoming an EMT is to complete state-approved EMT training. EMTs are healthcare professionals who have been trained to respond to emergencies. 
You must enroll in and complete an EMT training program that has been approved. The training program must be approved by the state of California in order to ensure that you receive the necessary experience. The relevant curriculum is followed by approved schools.
The duration of these courses varies, but they usually last between 120 and 150 hours. These courses combine classroom instruction with hands-on training, such as field practice and ride-along with EMTs.
EMTs will learn how to handle allergies and asthma, administer CPR, provide glucose to diabetics, assess vital signs, immobilize joints, and control bleeding, among other things. In addition, training classes cover how to deal with emergencies in the following areas:
Trauma

Obstetrics and gynecology

Airways and ventilation

Cardiac arrest.
EMT training courses are available at many schools across the United States. The Commission on Accreditation of Allied Health Education Programs and the California Emergency Medical Services Agency both have programs in California. Programs may be given in person or in part via the internet (with the in-person practice for skills).
Step 2: Take a National Exam
In the next step, individuals who have finished an EMT course must take and pass the National Registry of Emergency Medical Technicians (NREMT) exam within two years of completing the course.
The National Registry of Emergency Medical Technicians conducts exams for EMT, AEMT, and paramedic certification (NREMT). To apply for certification, the candidate must go through the following steps:
This exam has both cognitive and practical content. The cognitive part is a two-hour computer-based exam that assesses EMTs' medical knowledge gained during their training. The practical component of the exam assesses EMTs' ability to conduct common treatment skills and procedures.
Passing this exam will earn you a national EMT certification. The EMT National Continued Competency Program will require this certification to be refreshed every two years (NCCP). This can be accomplished by completing 40 hours of continuing education or retaking the cognitive exam.
Maybe you care about the salary of EMTs in California.
Step 3: Check the candidate's background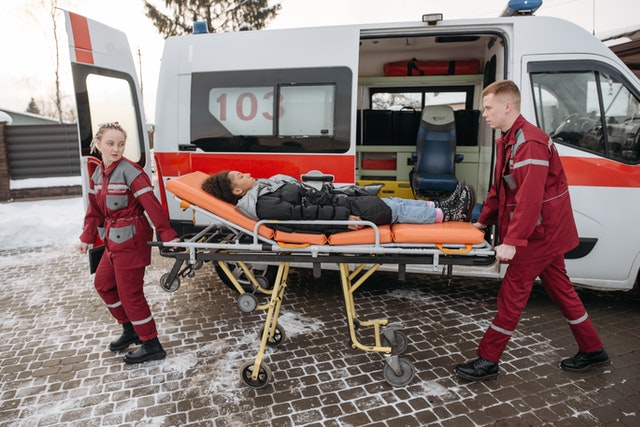 In order to apply for certification, it is critical to do a background check on the candidate. It comprises the candidate's fingerprint report as well as a verified photo ID. Candidates' fingerprints are taken through Live Scan Fingerprint Services. If you require any additional information, you may contact the local "Live Scan Provider."
Step 4: Apply for EMT certification
Candidates must apply for California EMT certification at a local agency within two years of completing the training course once they obtain a national EMT certification. 
In California, these organizations are usually based at the county level (but the certification is valid in all of California). Candidates must conduct a background check, submit an application, pay certification costs, and more through the local agency, which may vary depending on the county. They'll almost certainly be required to produce copies of documents such as an EMT course completion certificate and their NREMT certification.
Every two years, the California EMT certification, like the national certification, must be renewed. EMTs must undergo a 24-hour program or complete 24 hours of continuing education, as well as pass a skills test, to retain their certification.
That's it! These are the four steps, and now you know how to become an EMT in California. Don't forget to take a California EMT practice test before the exam to ensure that you have a firm grasp of your knowledge.