An EMT (emergency medical technician) is a key member of the medical and healthcare workforce. EMTs are often the first medical personnel on the accident site or called to help someone suffering from a sudden, life-threatening disease. That is their responsibility to provide timely medical attention to the sick and injured.
Emergency Medical Technicians in Virginia are administered by the Office of Emergency Medical Services (OEMS). They will acquire their licenses once they have completed all of the training and testing requirements.
This page will walk you through how to become an EMT in VA with an explanation of each step of the procedure.
Let's get started with our free EMT practice test to pass the exam with a high score on the first try.
What are the basics of EMS in Virginia?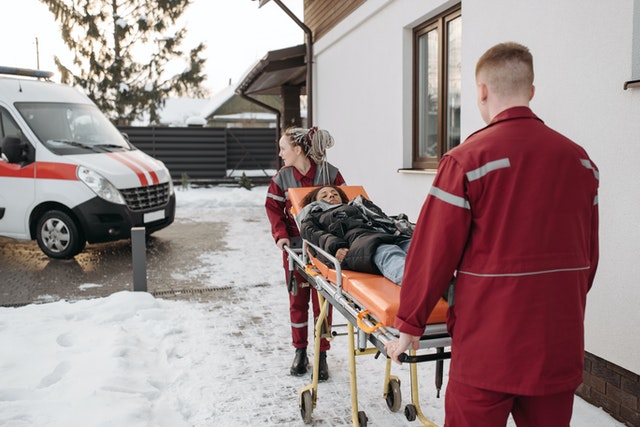 What does an EMT do?
A trained professional who provides emergency care outside of a hospital is known as an EMT. They respond to traffic and industrial accidents, as well as other types of emergencies. They assist patients with a wide range of issues. They have the necessary specialized training and expertise to provide basic to life-saving emergency medical care while transporting patients to hospitals and other medical facilities. 
This is a high-stakes job that necessitates unwavering dedication to saving lives. An EMT must be able to think fast and clearly. They frequently make independent decisions that affect the patient's life or death.
How much does an EMT make in VA?
The average EMT income in Virginia Beach, VA is $35,880 (updated February 25, 2022), according to Salary.com, but the range frequently falls between $32,150 and $40,500. Schooling, certifications, supplemental abilities, and the number of years you've worked in your area all go into salary ranges.
In comparison, the average paramedic salary in Virginia is $38,347, which is slightly more than the national average. This income amounts to $3,196 in monthly pay, $737 in weekly pay, and $18.44 in hourly pay.
Maybe you care about the average EMT salary.
What are the EMT certification requirements in Virginia?
The following are the prerequisites that EMT applicants should meet:
EMT candidates must be at least 18 years old

The candidate should have completed an EMT training program that has been approved by the state

A valid CPR (Cardiopulmonary Resuscitation) certificate is required

The NREMT examination must be passed by the candidate

Candidates must provide legal proof of their citizenship in the United States

Any mental or physical illness should not be present in the candidate

Every applicant must be able to communicate in English

A criminal background check is required of every candidate.
Those pursuing Virginia EMT certification must first complete an EMT training program from a state-approved college or school. The next step is passing an exam administered by the National Registry of Emergency Medical Technicians (NREMT). We will guide you through the process of becoming an EMT in Virginia with 4 steps in the next part.
How to become an EMT in VA?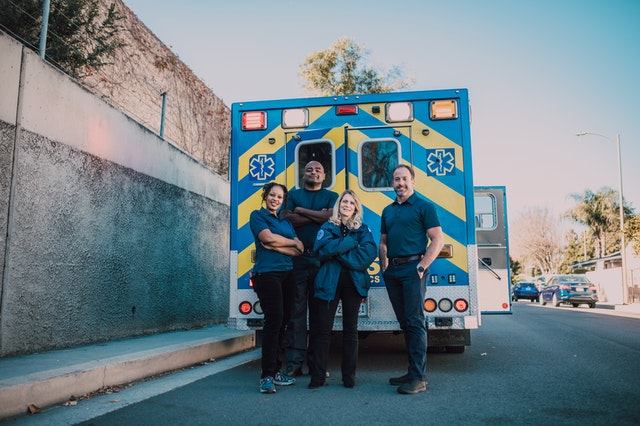 Step 1: Get an EMT training program
Before applying for certification, the individual must complete EMT training.  State approval is required for EMT programs. Accredited educational organizations or regional EMS councils may offer Virginia programs.
The state determines the basic entry requirements. Certification in CPR is required. Prospective students can use the Department of Health's website's search tool to find approved programs. If they have parental consent, students as young as 16 can enroll in EMT training programs.
A student should plan on spending at least 154 hours total, including at least 144 hours of classroom and practical skills training and at least ten hours in clinical and field settings.
What does it cost to become an EMT in Virginia?
Candidates must evaluate the cost and length of the program offered by various program institutions before applying for admission to a program school. Generally speaking, the cost of program courses in Virginia ranges from $3,485 to $4,050.
Step 2: Submit a National Certification Application
A candidate must take the National Registry of Emergency Medical Technician (NREMT) exam in order to obtain national certification.
The candidate does not need to submit his or her NREMT certification for recertification once they have obtained their Texas license. The National Registry is only used by the state of Texas for the purpose of examination.
Following the receipt of the license, the licensee must complete the required Continuing Education (CE) course. If a candidate is nationally registered, he or she is not required to complete Continuing Education (CE) in order to renew their Texas license.
If you want to get more information about 100+ Common EMT Acronyms, you can try to visit our blog.
About NREMT exam
In order to pass the NREMT exam, the candidate must first pass the written exam, which consists of 70-120 questions that must be answered in two hours. This is a computerized exam with varying levels of difficulty. Airway management, ventilation, oxygen therapy, EMS operations, cardiology, health emergencies, and general trauma are among the topics covered in the test.
The practical exam assesses a candidate's capacity to deal with traumatic events such as fractures, hemorrhages, joint dislocations, and so on. Medical situations, such as diabetic emergencies, strokes, and cardiac arrest, will also be tested. If a candidate fails the examination, he or she has 15 days to retest for the next examination. A candidate might take as many as six attempts to pass the tests.
Step 3: Background check
The candidate must pass a criminal background check to complete the VA EMT certification process. The candidate might do so by contacting his or her course coordinator.
Step 4: Submitting a License Application
To apply for a license, you must complete the application and follow the instructions on the form. Otherwise, your application will be rejected if you do not include accurate and complete information in the application form. The application must include the following documents:
A copy of the NREMT card

The instructions on how to apply for licensing will be provided by your instructor. Candidates can also call the Virginia Emergency Medical Services office.
What are the skills needed to be an EMT?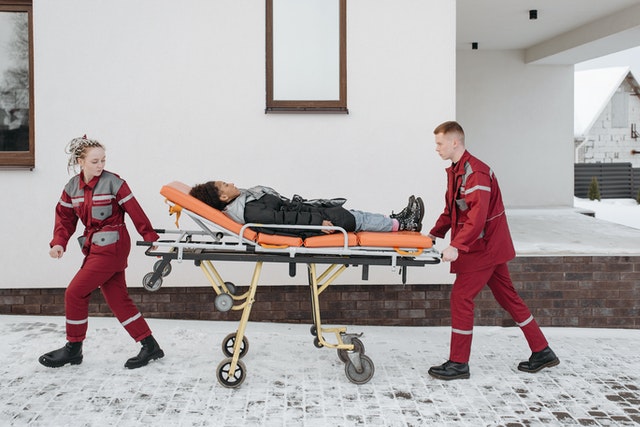 To be successful on the job, EMTs must possess a number of key skills. They require the capacity to make quick and correct decisions as a primary skill. Because EMTs operate in life-or-death circumstances, being able to make an educated and quick decision can save someone's life. EMTs should also have the following skills:
Read more: NREMT Skills Sheets.
Compassion
An EMT must be able to show compassion when working with people who are emotionally and physically exhausted. Compassion allows an EMT to stay present at the moment and assist their patients to feel better.
Ability to communicate
Every day, EMTs work with and engage with a variety of people, frequently in difficult emergency situations. 
An EMT's ability to receive and transmit crucial information, as well as coordinate with medical centers and other medical professionals, and first responders, depends on their ability to communicate effectively and clearly. Interpersonal communication skills can assist an EMT in succeeding as part of a team as well as allowing them to relate to patients.
Physical strength
EMTs are frequently called upon to undertake a range of physical duties that necessitate strength, stamina, and coordination. To reach a person trapped in a vehicle, an EMT may need to transfer a patient from the ground to a gurney or twist their own body.
Emergency medical technicians (EMTs) are at the forefront of emergency medical care, serving about 30 million Americans each year. With your compassion, you are eligible to apply for and receive a job as an EMT in your state once you have completed all of the 4 steps we listed. Now that you know how to become an EMT in VA. We hope that our information will assist you in completing your career as an excellent EMT. Best of luck!