There are three tests are necessary for nursing students, one of which is the HESI Mid-Curricular exam. During the junior year of nursing school, this exam is taken. This test is not the same as the HESI exam that applicants to nursing programs take. Nursing students shouldn't anticipate the questions on these tests to be the same as every exam is unique.
With the help of our website's free HESI A2 practice test, you can review all of your core knowledge.
HESI Exam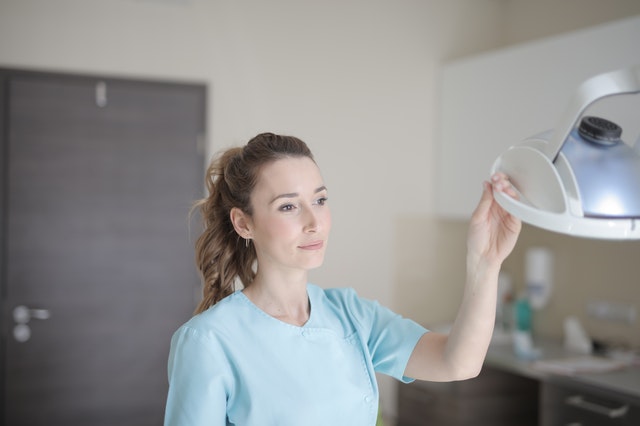 Nursing students will take a HESI test for the first time as part of their application to nursing school. The HESI test is different from the NCLEX exam and is not administered by the same company that administers the NCLEX exam. The result of this exam will have a significant impact on their nursing career path. Each test will indicate the strengths and weaknesses of students in their nursing school courses.
One of the most significant decisions that nursing students will ever make is whether or not to pursue a career as a nurse. Their work in the medical area is extremely important in today's environment. They have meaningful job that allows them to assist others with their health needs. It is not easy to study to become a nurse. Before they may become licensed nurses, nursing students must pass a series of examinations, which begin well before they graduate from nursing school and become professional nurses.
Nurses must take the HESI examination several times throughout their time in nursing school before taking the NCLEX examinations after graduating and practicing for a few years.
The HESI Evolve Reach Exam (formerly the Health Education System, Inc.) is a nursing school exam that is used to predict NCLEX scores. The test is taken three times by nursing students during their careers. They take the test three times: once as a nursing entrance exam, once halfway through the program, and once at the end. Each exam aids nursing students in their preparation for the NCLEX certification exams.
The examination contains 5 sections that consist of anatomy and physiology, chemistry, and biology; reading comprehension; basic math skills; general knowledge and vocabulary; and grammar.  Nursing students may also be required to complete an additional section of the test during their first testing. This section of the HESI exam covers decision-making skills, personality traits, and learning styles.
There is a 4-hour time allotment to take the HESI test. The majority of nursing students complete the test in 2 to 3 hours. On the exam, test takers are expected to make a passing score. The passing score is determined by the administration at individual colleges and universities.  Students must retake the exam after a 60-day waiting period if they do not obtain a passing score on the first attempt. To ensure evaluation accuracy, each version of the HESI is different.
The test administrators rely on education experts to create the exam content. Experts develop questions in their various areas of expertise. The makers of HESI use a panel of education experts to assess these questions for clarity, consistency, and readability. The questions are assessed on a regular basis to ensure that they are effective in evaluating candidates for specialized healthcare program examinations.
How many types of HESI Exams?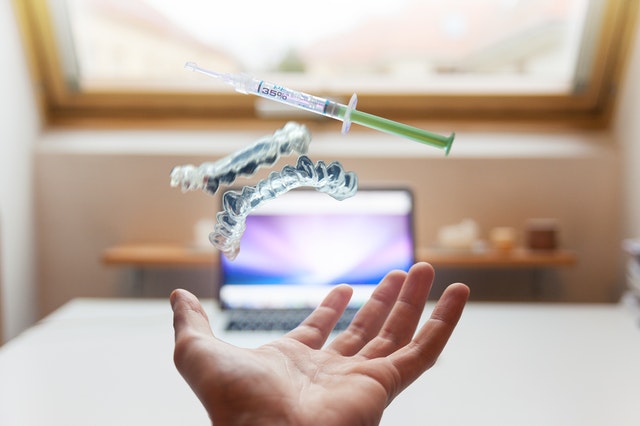 Entrance HESI A2 Exam
The HESI A2 exam is a computer-based test that assesses students' knowledge in six modules, including anatomy and physiology, chemistry, and biology; reading comprehension; basic math skills; grammar; general knowledge and vocabulary; and decision-making skills, personality traits, and learning style. The information obtained from the sixth module has no bearing on the admission of nursing students. The content of the exam is broken down as follows:
Math

– There are 50 questions in this section of the test. On the math section of the HESI exam, nursing students are tested on their skills in addition, multiplication, subtracting, fractions, decimals, and other general math facts. This section will require students to know how to calculate drug dosages.

Reading Comprehension

– There are 50 questions in this section of the test. The test measures inferencing, context clues, main idea, and other reading comprehension topics by using health-related scenarios.

Grammar

– There are 50 questions in this section of the test. Nursing students are tested on parts of speech, important terms, grammatical errors, and other grammar-related topics.

Personality Style, Learning Style, and Critical Thinking

– This section of the test assesses individual personality styles, critical thinking abilities, and preferred learning styles. Because this section of the HESI exam is not used to decide whether students are admitted to nursing schools, not all universities and colleges require nursing students to take it.

General Knowledge and Vocabulary

– There are 50 questions in this section of the test. Students are assessed on their knowledge of basic healthcare vocabulary.

Anatomy & Physiology, Biology, and Chemistry

– There are 25 questions in this section of the test. Nursing students may not be required to take this section of the exam for admission to some programs.
HESI Mid-Curricular Exam
The second test that nursing students must take is this second test. During the junior year of nursing school, students take the HESI Mid Curricular test. This exam is not the same as the HESI exam that students take to enter nursing school. Because all examinations are different, nursing students should not expect the questions on these tests to be the same.
This second exam covers information that nursing students should be familiar with as of their junior year of nursing school. The information is basically a review of nursing content up to a specific time. The HESI Mid Curricular Exam has the additional advantage of assisting nursing students in identifying their areas of weakness in nursing school. There are courses available to assist students in improving their weak areas so that they can get back on track. This exam's scores are a good predictor of how well nursing students would perform on the NCLEX examination once they graduate and begin working as nurses.
This examination also determines whether or not nursing students should continue their programs. Students' ability to continue in their nursing programs may be determined by their scores on the examination during their junior year. Students may be able to complete makeup work to catch up on content that they are struggling with. There are also remedial courses offered to help nursing students get back on track so that they are prepared to take the final HESI exam before graduating from nursing school.
HESI Exit Exam
The HESI Exit Exam is the final exam that nursing students must take. Nursing students have taken the test once for admissions and once during their junior year of nursing school. Nursing students should improve their scores on each HESI examination they take during their nursing school careers. Taking a HESI exam and performing worse each time could indicate that students will fail the NCLEX exams to become licensed nurses.
When it comes to the required HESI examination score that students must take to exit a nursing program, each college and university has its own set of requirements. At the beginning of the nursing program, the minimum passing score should be established. If the requirements change, nursing students who are affected should be contacted as soon as possible to notify them of the changes. Nursing students may not be required to meet a minimum score in order to graduate from a nursing program in some cases, but in most cases, they have a set score in place.
It may be a good idea for students to enroll in a remedial nursing course or a HESI preparation program during their senior year of nursing school to improve their chances of passing the exam and getting a chance to graduate. Again, the Evolve Reach HESI Examination results are an accurate indicator of how well students would perform on the NCLEX exams. Nursing students should ensure that their skills in the five content areas are as high as possible in order to perform well on the exit exam. Now is the time to reinforce all weak areas in nursing content in order to give yourself the best chance of passing the HESI exam.
Read more>>> What Is The HESI Exam? 
How to Prepare for HESI Mid-Curricular Examination?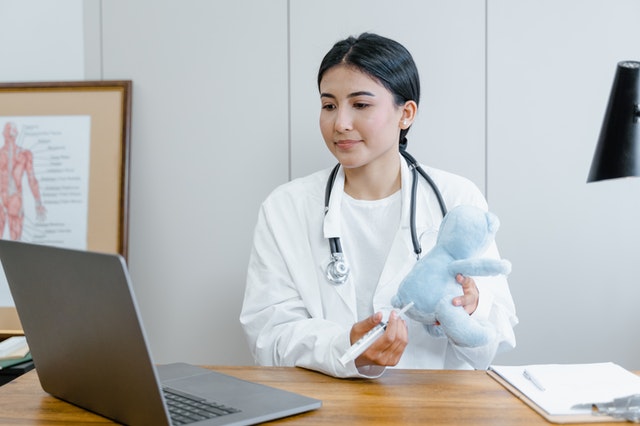 It is critical for nursing students to prepare for the HESI examinations in an effort to progress their careers as nurses. The information they'll need for the HESI exam will assist these future nurses to become the best the nursing profession has to offer. When recruiting nurses, businesses search for those who have completed the HEXI exit exam. The reason for this is that they know their new hires would most likely pass the NCLEX exam and become licensed nurses. Here are some tips to assist you in passing the HESI exams.
In order to be successful on the HESI exams, such as HESI A2 Mid-curricular, Exit, a study guide must be used to help you prepare for the exams. Let's get started with our free HESI A2 practice test to get familiarized with the format and questions of the exam and pass this exam with a high score on your first attempt.
Use online review tools

. Some organizations offer completely online review sessions for nursing students. In most situations, certain software must be downloaded in order to access the review. The organizations that develop these programs may also provide information to help students understand complicated nursing terminology, as well as additional study tips of their own.

Assemble a study group

. Nursing students should make sure that they find study group members who are enthusiastic about nursing and committed to learning about the subject. Every group member should be an asset to the group by bringing experience in a specific area of the HESI exam.

Attend review sessions on campus

. Test preparation organizations, universities, and colleges all offer preparation sessions for the HESI exams.  The sessions are normally expensive, but if they help nursing students pass the exam and become nurses, they are well worth the money, time, and effort.

Use NCLEX study materials. Because the scores on the HESI vs NCLEX have a strong relationship, nursing students might benefit from studying content from NCLEX study guides to help them understand the concepts on the HESI exams. It can be a good idea to talk to the professors in the nursing programs to find out which study guides are the most useful. These study materials may be available at a local library, or students can purchase them online.
Target specific areas for remediation

. Weaknesses in the 5 core areas of the HESI examinations can cause problems for students taking the exams. It may be useful for students to seek out particular study materials that target the areas in which they are having difficulty. For example, if students are having trouble with medication dosage, they may need to look for a book that focuses on this topic.

Set aside study time

. Not studying is the fastest way to drop out of nursing school and fail the HESI exams. To be successful, most nursing students have to study for several hours each day. Students should set realistic study goals that they can maintain. Nursing students must make studying their main focus, or they will struggle to pass the HESI exams and, as a result, the NCLEX exams.
Important Information
The HESI Mid-Curricular Specialty Exam will be taken via Evolve on a computer.

Make sure you know your username and password for Evolve.

There will be allotted seating.

There is no food or drink allowed in the exam room, except for bottled water in a clear container with no labels and a secure lid.

The Testing/Examination policy prohibits the use of cell phones, smartwatches, and other electronic devices in the exam room.

You'll be asked to answer dosage calculation questions, and a calculator will appear on the screen for you to use. You will be given scrap paper, which you must turn in to one of the proctors when leaving the room.

Because you may be asked to listen to or watch a video clip, you will be provided with headphones (you may bring your own or use the ones they give).

There will be images to look at that correspond to specific questions (i.e., a picture of a wound, nasogastric tube, etc.).

If you have a question about something we haven't covered, don't be concerned (pediatric dosage calculation, pregnant woman, etc). Do your best, and keep in mind that you should handle it from a medical point of view. A few questions will be asked for research purposes only and will not affect your score.

You will not be able to change your answers later.

After you complete the exam, you'll be able to go through the rationales for the questions you missed.

After you finish taking the exam and reviewing the rationales, you will head to HS-122 to wait for an instructor to bring you your test scores and inform you whether or not remediation is necessary.

Please do not put off your preparation till the last minute. It's recommended to take it slowly throughout the next 8 weeks.
What is a passing score for the HESI exam?
The passing score on the HESI examination varies based on the educational institution. The exam's organizers do not provide a passing score. Instead, each university and college sets its own requirements by determining its own HESI examination passing score.
In many cases, passing the HESI examinations requires a composite score of 75 to 90, or a score ranging from 750 to 900. Students will get their HESI remediation based on their individual HESI test scores following the administration of a HESI examination. Because some schools need nursing students to pass the HESI examination in order to graduate from nursing school, it is crucial for nursing students to understand what is considered a passing score on the HESI examination. To go into nursing school, they must also pass the HESI entrance exam. At the beginning, middle, and end of their nursing programs, each nursing student should check with their different nursing programs to discover the passing score for HESI examinations. 
Nursing students are required to pass the HESI exams before they may work as nurses. The scores on the three exams administered at the beginning, middle, and end of nursing education programs are clear indicators of how well nurses will perform on the NCLEX exams. Nursing students with low scores may be unable to continue in their respective nursing programs. Those who have weak areas in their nursing programs should address these concerns as soon as possible so that they can pursue their dreams of becoming nurses.
An in-depth explanation of the HESI mid-curricular exam is provided in this article. We sincerely hope it proves useful to you and helps you ace the test. Remember that completing the HESI practice test will greatly increase your chances of passing the test and finding employment as a professional nurse.