Knowing how to create a strong cover letter that showcases your IT expertise and persuades employers that you are worth hiring is a crucial job skill if you are searching for work in technical support or in cybersecurity as a system analyst. 
Here are some tips to make your Comptia A+ cover letter more effective in order to increase your chances of landing a job.
We offer thousands of free CompTIA A+ practice test questions on this website to help you brush up on your knowledge and get ready to pass the real exam on your first try with a good score.
How to write an effective CompTIA A+ cover letter?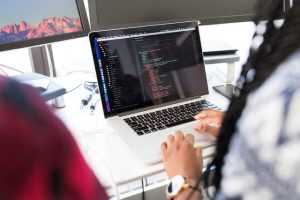 Don't just repeat the content of your resume
Your cover letter and resume are the perfect pair: if written well, they work together to provide employers with a clear image of your relevant qualifications.
Many job seekers, on the other hand, do not understand the purpose of a cover letter and use it to rehash the information on their resume. Avoid making this mistake.
Your resume and cover letter are two unique documents, with distinct purposes in terms of getting you employed.
Employers have a broad picture of your relevant IT skills, work history, and computational prowess from a successful IT resume. Your cover letter should be more focused and should focus on those accomplishments, which makes a pointed case for how your experience makes you uniquely qualified for the position.
You should use your cover letter rather than giving an overview of your qualifications as an opportunity to pitch yourself as the ideal candidate by providing one or two detailed examples of your accomplishments.
For example, while you may just list your IT certifications on your CV, your cover letter gives you the opportunity to explain to the employer how specific skills validated by your certifications qualify you for the job.
Your cover letter should also be written specifically for the organization you want to work for, and explicitly connect your qualifications to their needs.
Address the company's problems
Many companies struggle to keep up with the fast-changing nature of technology. One of the best ways to win over any employer is to tailor your cover letter to their needs and demonstrate how you are the appropriate person to help them solve their issues.
Start by learning more about the company to get a better sense of its goals, products, and challenges. After that, read the job description and take note of any specific qualities or skills that they are looking for in candidates.
Pay close attention to:
Technical abilities (i.e., programming languages, network configuration, or penetration testing)

Responsibilities on a daily basis

General skills (i.e., customer service, leadership, or project management)
Use your cover letter to show the hiring manager how your skillset makes you uniquely suited to assist them in tackling the specific challenges they're facing.
For example, let's say that you are looking for a job as a network technician, and the job description states a need for candidates who have prior experience managing cloud network architecture. Then, in your cover letter, you should highlight any hands-on experience or knowledge you've gained about cloud networks during your career.
Paying attention to the job description and customizing your cover letter accordingly will help you look like a better candidate for the position.
Demonstrate your skills
If you've ever worked in IT, you know that doing a job well comes down to your skillset. That's why hiring managers looking to fill any job, even an entry-level help desk position will want to know what personal strengths, technical expertise, or software knowledge you can bring to their company.
Every web developer application, for example, will state that they know HTML and CSS and have worked with Javascript. Likewise, every network engineer mentions that they are proficient in configuring a DNS server and have the ability to handle switches and routers.
To set yourself apart from the competition, go beyond listing the basics and show that you have the ideal mix of soft and technical skills needed to excel on the job.
Look through the job description of the position you are looking for if you're not sure what soft skills are essential for an IT job. Employers commonly mention any desired personality strengths or traits that they find valuable in new hires.
Quantify your achievements
Employers don't simply want to be told what you can do, instead, they want to see what you can do. So, what's the best way to demonstrate your accomplishments to them? Simple: back up some examples in your cover letter with numbers.
Over the years working as a help desk technician, you resolved an impressive quantity of help desk tickets?  Improved bandwidth speeds for your last firm? Or made improvements to your security infrastructure?  When writing your cover letter, be specific and include quantifiable data about those successes to make it clear to the employer what you're capable of accomplishing.
As an IT professional you are uniquely positioned to quantify your experience in a way that any hiring manager can comprehend. Many IT jobs rely on data to measure performance, they use that data to demonstrate your accomplishments on the job.
By quantifying your experience, you not only make your cover letter more compelling to read, but also give hiring managers more context for how effective you are.
Properly format the IT technician cover letter
Give a one-inch border margin around your entire cover letter page

Choose single-line spacing rather than double-line spacing, which makes it look more professional and gives you more room to work with

Choose the best font style and the best font size (11–12pt font) to make sure your application letter is easy to read

Use a left-side alignment from top to bottom on your network or PC technician cover letter instead of justify-aligning or right-aligning anything
Create a professional IT technician cover letter header
First, write your full name and address in the top-left corner

After that, leave a space and add the date of writing on your cover letter for the computer technician or other IT tech jobs

Finally, leave one more space and add the IT manager or HR's name, job title, and the company's address details
Open the IT technician cover letter in a captivating manner
In the opening greeting (salutation), address the hiring manager or Head of IT by name, as it is far more effective than "dear sir or ma'am."

Write a two- or three-sentence compelling opening paragraph that makes them interested enough to read further

Introduce yourself and your intention in applying for the specific IT position
End the cover letter for IT technician jobs with a professional sign-off
Write a standard complimentary closing (also known as a valediction), such as "sincerely"

Then, add a line break and type your full name below that

Optionally, at the bottom of your cover letter for IT, technician jobs add a "P.S." to call attention to one more amazing fact about yourself
CompTIA A+ cover letter sample
Jasmine Lora
50 Ludlow St.
Apt. 22A
New York, NY 10002 
April 16, 2022
Kathy Karinda
Human Resources Manager
ABC-Elearning Company
610 W 99th St.
New York, NY 10001
Dear Kathy,
After completing my Bachelor of Science in Computer Science, I have recently finished a two-year contract in software development and I am now ready to start the next chapter in my life. Therefore, I was delighted when I came across your job post in search of IT applicants in software engineering. With both my educational and professional background in the entire software development life cycle, I believe that I have what it takes to be the perfect choice for ABC-Elearning Company.
As an IT specialist that focuses on delivering top results in systems and software development, I know that I have what it takes to be an impressive performer at ABC-Elearning Company. Since I am proficient in front-end and back-end development, my skill set is diverse and complementary. In my previous position, several of my accomplishments include:
Increased development performance by 15% by taking on both front-end and back-end responsibilities, as necessary.

All of the software and applications I've had a hand in are currently rated over 4.5/5.0 or 90%, relatively (e.g., Windows Store, Google Play Store, iOS App Store).
I live and breathe information technology, especially software development, and I spend all of my spare time constantly enhancing my IT skillset. If I'm granted the opportunity to work for ABC-Elearning Company, I will bring that same drive and motivation over to your IT department.
I'm looking forward to the chance to chat about ABC-Elearning's near-term and long-term goals.  Furthermore, I would like to share how my IT skills and technological achievements have provided me with an excellent place from which to start. Can we arrange a time to discuss how my work at Ongoing Soft can translate to an enhanced quality for ABC-Elearning Company's clients?
Sincerely,
Jasmine Lora
P.S. I was thinking that perhaps we could meet for a coffee? I'd love to show you how I could achieve the same results (15% increase in performance) over at ABC-Elearning Company.
Conclusion
Use the following tactics to increase your chances of landing a job when writing your next CompTIA A+ cover letter:
Match the cover letter to the resume.
Make it specific to the business.
Display a good combination of hard and soft skills.
Showcase your accomplishments with precise figures.
Make sure your cover letter and CV are complementary before sending out applications so that you can start receiving interview invitations.