Obtaining certificates demonstrates to employers your commitment to your education and career. Certifications also serve as confirmation that you are capable of performing the tasks you claim to be capable of. CompTIA Network+ and Cisco Certified Network Associate (CCNA) are two of the most popular IT networking certifications on the market.
This isn't, however, an apples-to-apples comparison. It's not only an issue of personal choice. In fact, many IT professionals who specialize in infrastructure are likely to hold both qualifications. The question is, which should you go for first? This article will compare the CompTIA Network+ vs CCNA certifications. Let's dive in!
On this website, we provide thousands of practice questions for both Network+ and CCNA exams to help users easily pass their goal on the first attempt. Visit Passemall to take the practice tests now!
What are they: CompTIA Network+ vs CCNA certificate?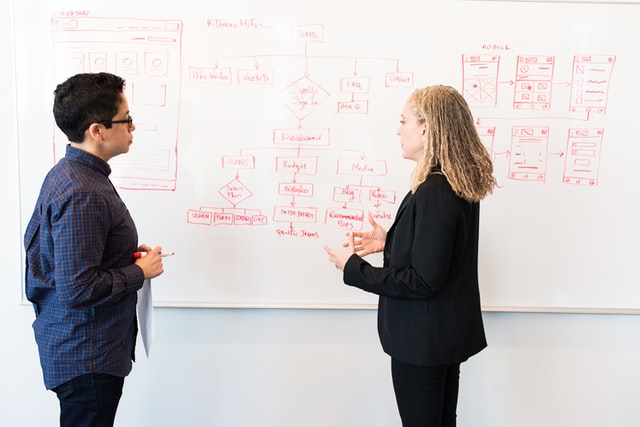 Overview of CompTIA Network+
The CompTIA Network+ certification, introduced in 1999 by the Computing Technology Industry Association (CompTIA), is a highly coveted, vendor-neutral accolade for those striving to excel in the field of IT networking. This certification recognizes an individual's expertise in configuring, managing, and fixing a variety of networking technologies.
The Format and Structure of the Exam
The Network+ certification exam comprises 90 questions, a combination of multiple-choice and hands-on performance-based, which must be answered within 90 minutes. The exam can be taken either in-person or online at authorized testing centers and is recognized globally, with a validity of three years.
Topics covered in the Network+ exam
The Network+ certification exam assesses an individual's mastery over a wide range of topics, including network security, network architecture, network operations, and network troubleshooting. Some of the specific areas the exam delves into are:
Network protocols and technologies such as TCP/IP, DHCP, and DNS

Various network topologies, like star, mesh, and bus

Implementing security measures like firewalls and cryptography

Enhancing network performance and optimization

Resolving network problems through efficient troubleshooting
Job roles for Network+ certified individuals
Network+ certification opens the doors to a range of entry-level to mid-level IT networking positions, including network administrator, network analyst, and technical support specialist. For larger organizations, Network+ certified individuals can prove to be a valuable asset, supporting enterprise-level networks.
Benefits of obtaining a Network+ certification
Earning the Network+ certification has numerous advantages, including:
Validation of IT networking skills and knowledge

Increased earning potential and job prospects

A demonstration of one's commitment and dedication to the IT industry

Staying abreast of the latest advancements and technologies in the field

Improved problem-solving and critical thinking abilities.
Try our free Network+ question bank now to know what to expect on the real one!
Overview of Cisco Certified Network Associate (CCNA)
The inception of the Cisco Certified Network Associate (CCNA) certification dates back to 1998 and has since then been deemed one of the most coveted certifications in the IT sphere. It is meant for individuals who aspire to build a flourishing career in network administration and possess a comprehensive understanding of Cisco technologies. The CCNA certification is specifically designed for novice network engineers and provides a thorough comprehension of network infrastructure, routing, and switching.
The Format and Structure of the Exam
To earn the CCNA certification, one must pass the CCNA exam, which is a challenging test with a time duration of 120 minutes. The exam consists of 50-60 questions, including multiple-choice and simulation-based queries. Its primary objective is to gauge an individual's competence in installing, configuring, and troubleshooting Cisco network systems. The certification remains valid for three years, post which the individual needs to recertify either by taking a new exam or obtaining a higher certification such as CCNP.
Topics covered in the CCNA exam
The CCNA exam covers a broad range of topics, including but not limited to, network fundamentals, LAN switching, routing, WAN technologies, network security, and network programmability. Key topics covered in the exam are IP addressing, subnetting, VLANs, IP routing, OSPF, EIGRP, NAT, VPN, and network security.
Job roles for CCNA-certified individuals
Individuals who hold a CCNA certification can explore a plethora of job roles in the IT industry, including network administrator, network engineer, network support specialist, and network analyst. The CCNA certification equips individuals with the required knowledge and skills to work with Cisco networking systems and serves as a stepping stone for pursuing higher certifications like CCNP or CCIE.
Benefits of obtaining a CCNA certification
Holding a CCNA certification offers a multitude of benefits to individuals, including heightened marketability and an elevated earning potential. Organizations across the globe seek CCNA-certified professionals, who possess a strong understanding of Cisco networking systems. The CCNA certification showcases an individual's commitment to professional development and serves as a testament to their knowledge and skills. Moreover, CCNA-certified individuals have access to a wealth of resources, including training and support from Cisco, along with a network of peers and mentors in the IT industry.
You can get our CCNA practice test questions to evaluate your knowledge level and familiarize yourself with the test format.
CompTIA Network+ and CCNA: Which one is right for you?
Making the choice between CompTIA Network+ and Cisco Certified Network Associate (CCNA) can be a daunting task, especially when both certifications boast unique advantages and delve into distinct aspects of network technology. It's imperative to comprehend what each certificate entails before arriving at a conclusion.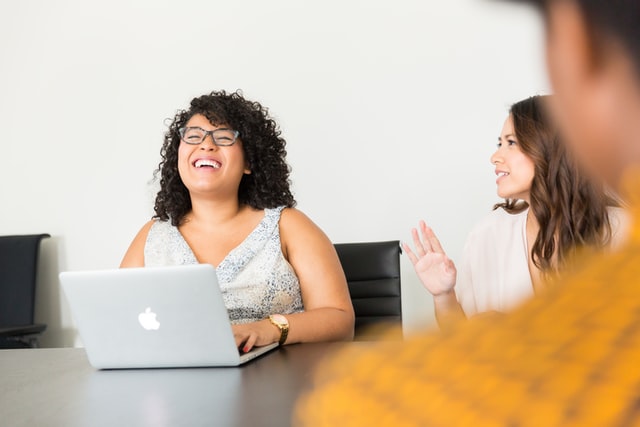 One of the deciding factors between CompTIA Network+ vs CCNA is the type of employment you have your sights set on. If your aim is to work in network administration, security, or support, then Network+ is a suitable choice. It offers a comprehensive outlook on network technologies, encompassing security, cloud computing, and virtualization. On the contrary, CCNA is more suited for individuals targeting jobs in a Cisco-centric environment. CCNA concentrates on the implementation, design, and management of Cisco networks, making it perfect for individuals interested in network engineering or administration.
The level of experience you possess in the field is another significant consideration. Network+ is considered an entry-level certificate and is recommended for those with limited exposure to network technology. In contrast, CCNA requires a higher level of experience and is suggested for individuals who have been working in the field for several years and have a robust understanding of network technology.
Cost and the investment of time are also crucial elements to keep in mind. Obtaining Network+ is less costly and time-intensive compared to CCNA, making it a desirable choice for those just starting in the field. CCNA, on the other hand, demands a considerable investment in terms of time and money as it delves into a more advanced level of networking technology.
Ultimately, the decision to pursue a particular certification will depend on your career goals and level of experience. If you're just starting out and aiming for a broad understanding of network technology, then Network+ is your go-to. However, if you have a few years of experience under your belt and wish to specialize in Cisco networking technologies, then CCNA may be the best fit.
Why should you take Network+ before taking the CCNA exam?
Let's discuss the reason why you should take the Network+ certification exam before taking the CCNA certification exam.
The CompTIA Network+ certification requires less knowledge than the CCNA certification
Although the CompTIA Network+ vs CCNA examinations have a lot of overlap in terms of content, the CCNA needs test-takers to learn and master more material in order to pass the exam.
The CCNA, for example, contains much of the same fundamental networking material as the CompTIA Network+, like the OSI model and subnetting concepts, but it also needs a strong understanding of Cisco device configuration, which will necessitate test takers to understand dozens of Cisco IOS commands and be able to utilize them in a variety of situations.
This means that in order to pass the CCNA, exam takers will need to go above and beyond what is taught on Network+.
The Network+ has a shorter time frame
Teaching both classes requires similar preparation. The class length is what distinguishes CCNA from Network+.
The Network+ is usually delivered in a single 45-hour course at most universities; however, the CCNA is always substantially longer and is frequently taught in 3 separate 45-hour courses. This means that a college instructor must spend three times as much time covering Cisco's official curriculum as CompTIA's.
Of course, you're probably wondering what all of those extra course hours are for. The configuration and troubleshooting labs, which are included in the CCNA preparation, almost entirely account for the extra hours. These labs show you how to use Cisco's IOS operating system.
Anyone planning to take the Cisco CCNA must have a thorough understanding of the IOS operating system. You cannot pass the CCNA without learning the IOS commands that are necessary for the exam, thus CCNA test takers must have a lot of experience.
Network+ has much harder performance-based questions than CCNA
Many test takers are concerned about navigating through the performance-based questions, or PBQs, that are included in most IT and cybersecurity tests.
Many of the CompTIA Network+ PBQs are multi-step questions, which means you'll have to perform two or more tasks to get the correct answer. Many test takers have gotten these problems wrong simply by not reading the entire question and assuming they had solved it when they actually had more work to do.
This is not the case with the Cisco CCNA, which requires you to use commands to accomplish configuration and troubleshooting. If you don't know the commands, you're effectively dead in the water with no means to progress, but on the Network+, you might be able to guess if you're stuck.
Read more >> CompTIA Network+ Vs Security+: Which One Should You Choose?
The CCNA requires prior experience
Because the CompTIA Network+ lacks many actual configuration tasks, it is possible to pass the Network+ without much actual expertise, albeit it is not recommended. In fact, there have been testing takers who have passed the Network+ exam solely through book study, with no practical lab or real-world experience.
For the CCNA, this is not the case. Without actual lab or job experience, passing the Cisco CCNA would be practically impossible.
Preparation for Network+ and CCNA Exams
Study materials and resources
Achieving success on the CompTIA Network+ vs CCNA tests requires gaining access to top-notch study materials and resources. Options abound for aspirants seeking these certifications, including official study guides, practice exams, online lessons, tutorials, and study groups.
Both CompTIA and Cisco offer their official study guides and practice exams for Network+ and CCNA certification seekers, along with several online courses and tutorials. Additionally, there are various third-party study aids available in the form of books and video tutorials that can augment the official study materials.
Recommended study strategies
A structured and well-organized study plan is crucial to passing the Network+ and CCNA certification tests. Breaking down the material into manageable chunks and dedicating a set amount of time each day to studying are two recommended strategies.
Hands-on experience and practice exams are also important to reinforce what has been learned, evaluate comprehension, and pinpoint areas that require additional attention.
Tips for success on exam day
Arriving well-rested and prepared both mentally and physically on exam day is critical. Here are a few tips to help you succeed:
Read the questions attentively and completely to comprehend what is being asked.

Manage your time wisely during the test.

Take deep breaths and remain calm to maintain focus.

Examine each answer before moving on to the next question.

Don't become disheartened if you encounter difficult questions.

Maintain confidence and a positive outlook throughout the exam.
By following these tricks, dedicating time and effort to prepare, and focusing on your goals, you increase your chances of success on the CompTIA Network+ vs CCNA tests. The key to success is to remain dedicated, continually improve your IT knowledge and skills, and never stop learning.
Take the CompTIA Security+ Practice Test now!
Conclusion
Between CompTIA Network+ vs CCNA, obtaining CompTIA certification is one of the wisest investments you can make. This certification will assist you in swiftly identifying various networking infrastructure solutions. 
Besides, it will also help you gain a foundational understanding of networking technology and will allow you to work in a variety of professions. So, why don't you go for this certificate?