Obtaining certificates demonstrates to employers your commitment to your education and career. Certifications also serve as confirmation that you are capable of performing the tasks you claim to be capable of. CompTIA Network+ and Cisco Certified Network Associate (CCNA) are two of the most popular IT networking certifications on the market.
This isn't, however, an apples-to-apples comparison. It's not only an issue of personal choice. In fact, many IT professionals who specialize in infrastructure are likely to hold both qualifications. The question is, which should you go for first? This article will compare the CompTIA Network+ vs CCNA certifications. Let's dive in!
On this website, we provide thousands of practice questions for both Network+ and CCNA exams to help user easily pass their goal on the first attempt. Visit Passemall to take the practice tests now!
What are they: CompTIA Network+ vs CCNA certificate?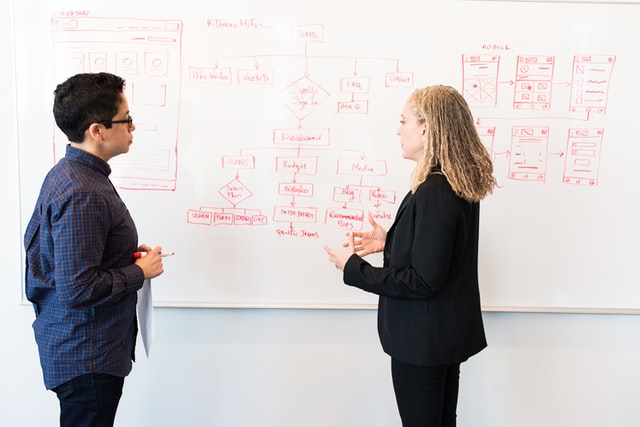 CCNA Certificate
The Cisco Certified Network Associate (CCNA) is an entry-level information technology (IT) certification given by Cisco, a networking hardware company. The CCNA is meant to verify your understanding of core networking principles that are frequently required in networking roles in IT.
One of the most in-demand IT certificates is Cisco's Cisco Certified Network Associate (CCNA). The Cisco CCNA exam is divided into two sections that examine network basics and skills such as LAN switching, IP routing technologies, WAN protocols, and configuration regularities that are required in a big enterprise employing Cisco equipment.
Cisco CCNA-certified technicians can set up Cisco routers and switches for use in small, medium, and large businesses.
The Cisco Certified Network Associate (CCNA) certification is for IT professionals who want to enhance their careers as network technicians or engineers by learning skills that may be applied to a wide range of network equipment.
The Cisco 200-301 exam is a 120-minute exam that may be taken in either English or Japanese. It is divided into the following sections:
Internet Protocol (IP) connectivity (25%)
It will assess your ability to configure, validate, and debug basic routing utilizing a variety of routing protocols, including static IP/VPN/DMZ. BGP, vRouter, dynamic routing protocols (RIPv1 and RIPv2), OSPF V3, setting and verifying EIGRP, and configuring and validating multi-area OSPF will all be covered.
Network access (20%) 
Students will be tested on their ability to set up and troubleshoot VLANs, Interswitch connectivity, Layer 2 discovery protocols, and EtherChannel; Rapid Spanning Tree Protocol operations; Cisco wireless architectures, AP modes, physical WLAN components, AP and WLC management access connections, and wireless LAN access; and Cisco wireless architectures, AP modes, physical WLAN components, AP and WLC management access connections, and wireless LAN access.
Network fundamentals (20%)
Topology designs; physical interfaces and cabling kinds; Routers, switches, and access points;  wireless fundamentals; virtualization principles; network IP4/IPv6 setup; IP parameters.
Security fundamentals (15%)
Identity management and access control, data center security policies, physical access control, password rules, access control lists, Layer 2 security features, and wireless transmission protocols.
IP services (10%)
Installing and validating NAT and NTP; describing DHCP, DNS, SNMP, and Syslog capability; per-hop behavior; using SSH; TFTP/FTP description.
Automation and programmability (10%)
To compare conventional networks with controller-based systems, automation principles, and JSON data interpretation.
You can get our CCNA practice test questions to evaluate your knowledge level and familiarize yourself with the test format.
CompTIA Network+
The CompTIA Network+ exam is an information technology (IT) certification exam that verifies that a person has the networking abilities needed to pursue a career in IT infrastructure. The Computing Technology Industry Association (CompTIA) is a vendor-neutral IT certification organization.
The exam is 90 minutes long, has a maximum of 90 questions, and is made up of multiple-choice, drag-and-drop, and performance-based problems. Test-takers must solve challenges in simulated environments to pass performance-based questions. To pass, you must have a minimum score of 720/900. For a period of three years, the certification is valid.
Although there are no requirements for the exam, CompTIA does recommend that you have some prior networking expertise.
These subjects are covered in the CompTIA Network+ certification exam:
Networking concepts:  Explain the purpose of key networking principles and how to effectively apply them.

Infrastructure: Find the exact cabling, device, and storage technologies and describe them.

Network operations: To administer the network, establish policies, and maintain business continuity, use best practices.

Network security: Compile a list of physical security and typical cyberattacks, as well as network security for both wired and wireless networks.

Network troubleshooting and tools: Explain how to diagnose a network and what tools to use in order to maintain connectivity and performance.
The CompTIA Network+ certification certifies that a person has the knowledge and skills needed to troubleshoot, configure, and administer wireless and wired networks in large organizations. Unlike other vendor-specific certifications, CompTIA Network+ equips candidates to support a network independent of the platform.
Try our free Network+ question bank now to know what to expect on the real one!
Which is better CompTIA or Cisco?
Here is a comparative chart between CCNA vs Network+.
| CompTIA Network+ | Cisco Certified Network Associate |
| --- | --- |
| Increases the ability of an IT professional to support any type of equipment: Candidates are willing to work with any product or tool, regardless of the manufacturer. In this instance, people's networking abilities are broad. | Emphasizes Cisco's required skills: Candidates should be prepared to work primarily with Cisco products and technologies, which will limit their networking capabilities. |
| IT Professionals are prepared for specific job roles: Learners are given a solid understanding of networking and are taught networking abilities that are essential for specific job profiles: System Engineer, Network Administrator, Help Desk Technician, Network Support Specialist, Network Field Engineer. | Prepares a learner to assist vendors with their solutions: It includes basic networking abilities that are not tied to specific job roles and are related to Cisco products. |
| Trusted endorsement of skills: Recruiters value and respect Network+ as a trusted endorsement of skills. It is created in such a way that it provides IT workers with the necessary abilities to work on any product. | New method for validating skills:  Employers may be ignorant of the new CCNA certification, which was created primarily to support Cisco hardware, and may not know what to expect from these trained experts. |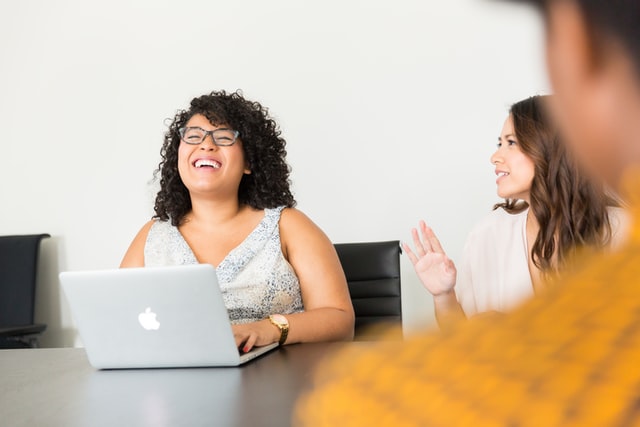 Why should you take Network+ before taking the CCNA exam?
Let's discuss the reason why you should take the Network+ certification exam before taking the CCNA certification exam.
The CompTIA Network+ certification requires less knowledge than the CCNA certification
Although the Network+ and Cisco CCNA examinations have a lot of overlap in terms of content, the CCNA needs test-takers to learn and master more material in order to pass the exam.
The CCNA, for example, contains much of the same fundamental networking material as the CompTIA Network+, like the OSI model and subnetting concepts, but it also needs a strong understanding of Cisco device configuration, which will necessitate test takers to understand dozens of Cisco IOS commands and be able to utilize them in a variety of situations.
This means that in order to pass the CCNA, exam takers will need to go above and beyond what is taught on the Network+.
The Network+ has a shorter time frame
Teaching both classes requires similar preparation. The class length is what distinguishes CCNA from Network+.
The Network+ is usually delivered in a single 45-hour course at most universities; however, the CCNA is always substantially longer and is frequently taught in 3 separate 45-hour courses. This means that a college instructor must spend three times as much time covering Cisco's official curriculum as CompTIA's.
Of course, you're probably wondering what all of those extra course hours are for. The configuration and troubleshooting labs, which are included in the CCNA preparation, almost entirely account for the extra hours. These labs show you how to use Cisco's IOS operating system.
Anyone planning to take the Cisco CCNA must have a thorough understanding of the IOS operating system. You cannot pass the CCNA without learning the IOS commands that are necessary for the exam, thus CCNA test takers must have a lot of experience.
Network+ has much harder performance-based questions than CCNA
Many test takers are concerned about navigating through the performance-based questions, or PBQs, that are included on most IT and cybersecurity tests.
Many of the CompTIA Network+ PBQs are multi-step questions, which means you'll have to perform two or more tasks to get the correct answer. Many test takers have gotten these problems wrong simply by not reading the entire question and assuming they had solved it when they actually had more work to do.
This is not the case with the Cisco CCNA, which requires you to use commands to accomplish configuration and troubleshooting. If you don't know the commands, you're effectively dead in the water with no means to progress, but on the Network+, you might be able to guess if you're stuck.
Read more >> CompTIA Network+ Vs Security+: Which One Should You Choose?
The CCNA requires prior experience
Because the CompTIA Network+ lacks many actual configuration tasks, it is possible to pass the Network+ without much actual expertise, albeit it is not recommended. In fact, there have been testing takers who have passed the Network+ exam solely through book study, with no practical lab or real-world experience.
For the CCNA, this is not the case. Without actual lab or job experience, passing the Cisco CCNA would be practically impossible.
Should you take CCNA or Network+ or both?
Both the Network+ and Cisco CCNA certifications can help you advance in your profession as a network administrator or network technician, even if your business does not use Cisco equipment.
Most professionals will not need to take both certifications because employers are likely to view them as similar (although Cisco users will place a higher value on the CCNA), but having both certifications is still preferable to having just one, and for those who are ready for the CCNA and have the funds, taking both certifications can be very beneficial.
How soon should you take the CCNA after Network+?
Most candidates who pass the Network+ are able to continue their CCNA training and acquire the certification within 60 to 90 days, given they have access to lab content, equipment, and simulation software.
What is another option? CompTIA Network+ Vs Security+
While network managers may opt for the Network+ and CCNA certifications, people pursuing a career in cybersecurity may benefit more from completing the Network+ certification first, followed by the Security+ certification. In this case, the ambitious applicant must select between CCNA and Security+.
Completing the Security+ exam will prepare you for opportunities in the cybersecurity field.
Take the CompTIA Security+ Practice Test now!
Conclusion
Between CompTIA Network+ vs CCNA, obtaining CompTIA certification is one of the wisest investments you can make. This certification will assist you in swiftly identifying various networking infrastructure solutions. 
Besides, it will also help you gain a foundational understanding of networking technology and will allow you to work in a variety of professions. So, why don't you go for this certificate?