In Arizona, an EMT's salary is totally determined by the location in which one works. Arizona is a diversified state that also offers potential EMTs the opportunity to practice pre-hospital medical care or emergency skills in order to save people's lives while also earning a good living. EMT salary in Arizona is totally determined by the type of training received, as well as the city in which an EMT works and the location in which he or she works.
If you're pursuing a career as an EMT in Arizona, you'll need to know "how much does an EMT make in AZ?". Continue reading this article to learn more about Arizona EMT salary.
Let's get started with our free EMT practice test to pass the exam and then obtain a high-paid EMT job.
EMT Training in Arizona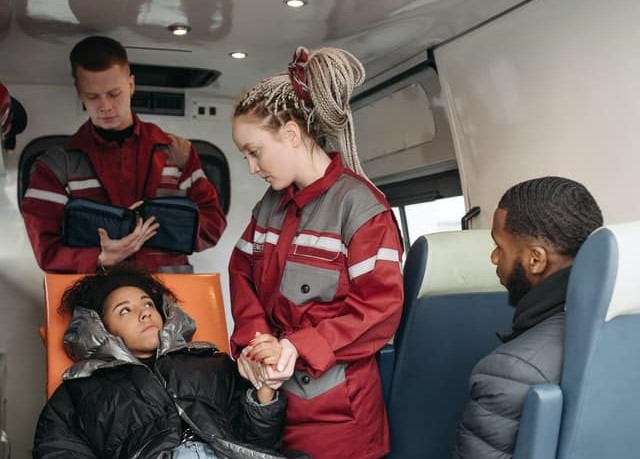 EMTs in Arizona are evaluated according to their level of experience. 
An entry-level EMT has completed a course leading to licensing as an EMT-Basic (EMT-B), indicating that they possess the fundamental skills required to function as an EMT. 

An EMT-Intermediate (EMT-I) certification awaits the EMT once he or she has gained experience and feels ready to go to the next level of education. 

An EMT-I would enroll in paramedic training to advance beyond the intermediate level and become an EMT-Paramedic.
EMT Classes in Arizona
All EMTs in Arizona must finish an authorized training curriculum that includes emergency services industry requirements. EMT classes are available in Arizona at a variety of locations, including community colleges, training academies, and hospitals.
An EMT course includes the fundamentals of emergency treatment, such as transportation, vital sign evaluation, allergic reactions and anaphylaxis education, and other skills. To become an EMT-B in Arizona, you must complete 110 contact hours.
EMT-Bs are qualified to take the National Registry of Emergency Medical Technicians (NREMT) certification examinations, although they may choose to further their studies to become an EMT-I. A rise in pay and skill level are among the advantages of being an EMT-I. EMT-I certification requires 1,000 contact hours of training and a substantially higher degree of didactic knowledge. An EMT-Intermediate can work as an instructional leader or program manager in a training program in Arizona.
In order to seek licensure in Arizona, qualified EMTs must take and pass the NREMT. The Arizona Bureau of Emergency Medical Services and Trauma System is the only place where you may apply to become an EMT.
Arizona EMT Jobs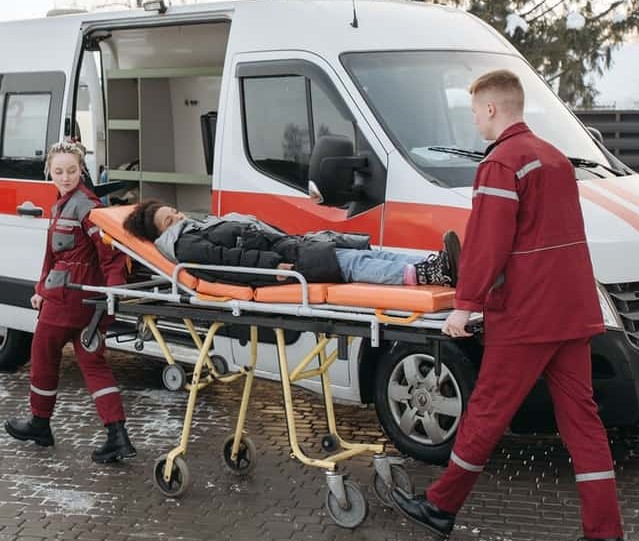 If you reside in Arizona, you are well aware of the abundance of job opportunities available. In Arizona, there are more than 30 state parks, all of which may provide rookie EMTs with many chances to exercise as state-employed EMTs. EMTs can also serve as triage employees at private doctors' offices or in local hospitals. Some EMTs also operate as flight medics, while others go on to work as wilderness EMTs in remote areas of a state.
The following table will show you the 5 types of EMT Jobs that offer high salaries in Phoenix, AZ (2022 Updated in ZipRecruiter.com)
| | | | | |
| --- | --- | --- | --- | --- |
| Job Title | Annual Salary | Monthly Pay | Weekly Pay | Hourly Wage |
| Contract Traveling EMT | $108,964 | $9,080 | $2,095 | $52.39 |
| Critical Care Transport EMT | $93,010 | $7,751 | $1,789 | $44.72 |
| Urgent Care EMT | $89,479 | $7,457 | $1,721 | $43.02 |
| Emergency Room EMT | $72,835 | $6,070 | $1,401 | $35.02 |
| Work From Home Critical Care Transport EMT | $71,044 | $5,920 | $1,366 | $34.16 |
How much does an EMT make in Az?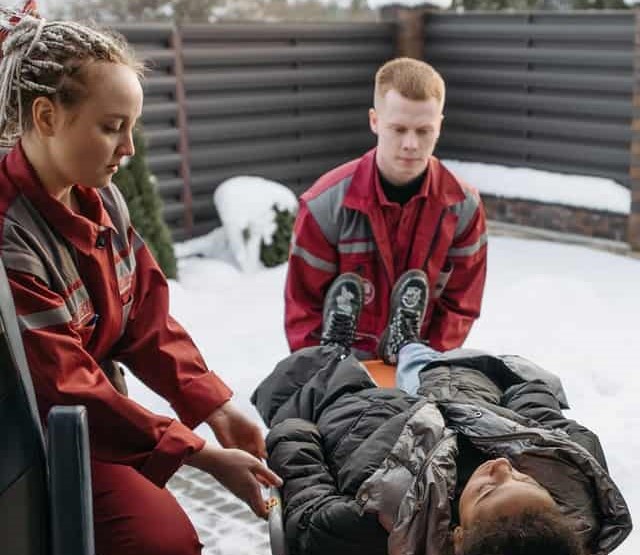 Emergency Medical Technicians in Arizona earn good pay, allowing them to live comfortably. Emergency medical technicians are expected to have a 6% increase in employment between 2019 and 2029, according to the US Bureau of Labor Statistics (BLS).
So, how much does an Emergency Medical Technician make in Arizona?   
As of February 25, 2022, the average EMT pay in AZ is $37,097; however, the range frequently falls between $33,245 and $41,880. Arizona EMT salary ranges vary greatly based on the city and a number of other essential aspects such as education, certifications, extra skills, and the number of years you've worked in your field.
Maybe you also want to know the average EMT salary in every state.
Arizona EMT Salary By Locations
Geographic location is used as the primary criterion for determining EMT pay in the state of Arizona. In many places around Arizona, EMTs are busy offering basic and advanced healthcare services. The table below shows ETM salaries in some Arizona cities (2022 Updated on Indeed.com).
| | | | |
| --- | --- | --- | --- |
| City Name | Annual Salary | Monthly Salary | Hourly Salary |
| Gilbert | $39,973 | $2,830 | $17.16 |
| Mesa | $44,235 | $3,132 | $18.99 |
| Phoenix | $42,785 | $3,029 | $18.37 |
| Prescott | $46,580 | $3,298 | $20.00 |
| Tempe | $53,121 | $3,761 | $22.81 |
The post above already covers all information for the topic "how much does an EMT make in AZ?". Now it is your chance to start your career path as an EMT in Arizona.
Currently, the state of Arizona employs 3,540 EMTs who are active in practically every region of the state. EMTs can operate in a variety of settings, including doctor's offices, planes, local hospitals, and remote locations. The need for future EMTs is expected to increase in the next 10 years.