An emergency medical technician is in charge of dealing with concerns concerning people's health, welfare, and safety by providing emergency medical services such as trauma centers, emergency medical response agencies, and ambulance services, among others.
Missouri's EMS (Emergency Medical Services) ensures that EMTs have the necessary skills and knowledge to execute their duties. So, how to become an EMT in Missouri?
Candidates must complete the EMT program in order to become licensed or authorized EMTs in Missouri. Missouri's EMT program equips students with a bright future.
In this post, we will discuss the EMT program as well as additional procedures in our article.
Don't forget to take our free EMT practice test to pass the exam and catch your goals.
What are EMT certification requirements?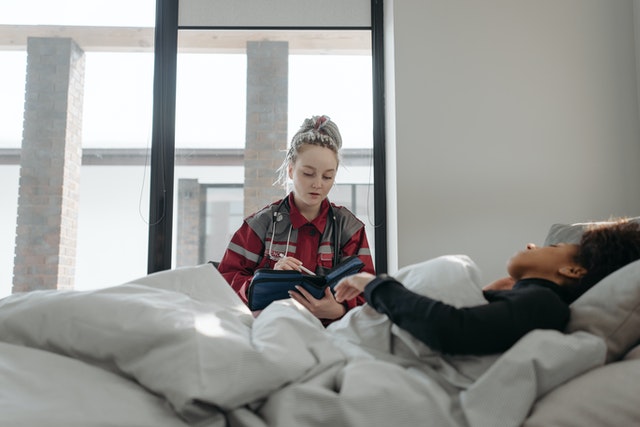 Before walking you through the steps to becoming an EMT in Missouri, we will first show you the requirements you need to meet in order to earn a Missouri EMS license. They include:
Candidates must be at least 18 years old to join

The minimal educational qualification is a high General Education Development (GED) or a school diploma

All applicants must have completed EMT training from a state-accredited school

Prospective EMTs must complete state-approved CPR training

Candidates must be able to lift 120 pounds in order to be considered

EMT applicants must also be able to communicate in and read the English language

It is also necessary to have a valid driver's license

EMT candidates must submit fingerprints and pass a drug test

All EMT candidates must pass a background check.
Besides, there are also two special requirements EMT candidates have to fulfill as follows:
The candidate must pass both the state practical and the NREMT tests

It is mandatory for candidates to submit an application together with the necessary payments.
If you care about how to pass NREMT cognitive exam, you can try to visit our blog.
How to become an EMT in Missouri?
Step 1: Complete EMT Training
To begin, the applicant must complete EMT training at a Missouri state-approved training school or college.  Programs that operate in Missouri must be approved by the Bureau. Other states' programs must fulfill national requirements and qualify their graduates to take National Registry examinations; the National Registry requires that programs be approved by their states.
Candidates must complete a variety of programs at various levels in order to get a Missouri EMT license and become licensed EMTs. Candidates can use these programs to help them become eligible for the NREMT exam. The following are the courses:
EMT- Basic Program
The EMT-basic program is the entry-level education for anyone interested in pursuing a career in EMS. The prehospital provider will begin training at the EMT-Basic level (EMT-B), regardless of the level to which he or she aspires. It is a 6-hour lesson that takes 16 weeks to finish. 
Students in this program learn how to deal with cardiac, respiratory, and trauma emergencies. To be eligible for the National Registry Practical and Written tests, students must complete this fundamental program. When a student passes the exams, he is able to apply for a Missouri Bureau of Emergency Medical Services license as well as the National Registry of EMTs license.
Maybe you also care about which jobs can you get with EMT Basic?
EMT-Intermediate Program
Classroom lectures, clinical and field internships, and a skills lab are all part of the EMT-intermediate program. Students must pass the National Registry Practical and Written Exams after completing the intermediate program.
Students in this program study advanced life support skills such as intravenous procedures, advanced airway management techniques, and medication dispensing.
Along with lectures, students must also undergo a clinical program. Students who pass the required examinations are eligible to apply for licensure with the National Registry of EMTs and the Bureau of Emergency Medical Services in Missouri.
EMT- Paramedic Program
This program includes classroom training as well as clinical and field experiences.
Students will master advanced treatment methods and procedures, as well as paramedicine, airway ventilation, and unusual cases, in this course. General education classes are also included in the program.
The National Registry of EMTs qualifies students who complete this degree program for the paramedic certifying exam. The aspirant can get a license from the Missouri Department of the Bureau of Emergency Medical Services after completing the exams.
Step 2: Application for National Certification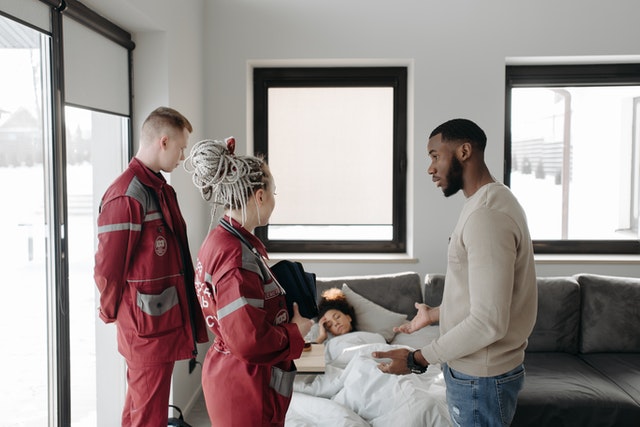 After passing the practical EMT or paramedic exam, the candidate will be eligible to take the National Registry of Emergency Medical Technicians Exam (NREMT). Before pursuing EMT licensing in Missouri, you must pass the NREMT and get certified. The exam is computer-based and can be taken at any of Missouri's exam centers.
The following is the steps to apply for National Certification:
The applicant must first go to the NREMT website and register for an account by clicking "Create New Account"

The applicant must now click on "Create Initial Entry Application" to start a new application.

Following that, the applicant must pay the application cost when completing the online application process, though it can be paid later as well

By going into the NREMT website with his or her username and password and clicking on "Monitor Initial Entry Application," the applicant can check the status of the application and obtain an "Authorization to Test" (ATT) Letter regularly

If "Submitted" shows next to "Course Completion Verification," it means that the applicant's information has been submitted and that the education program director's approval on the course completion is pending

If "Not Submitted" appears next to "Application Payment," the applicant will need to pay the application cost before receiving the ATT Letter

The link "Print ATT Letter" will appear after the applicant has submitted the payment and the course completion has been approved by the education program director

The applicant must now print a copy of the ATT Letter and schedule the exam.
Read more: 100+ Common EMT Acronyms You Need To Know
Note: 
The link "Print ATT Letter" will appear only if your confirmation was successful. Nonetheless, if the verification procedure is not completed, the link will not appear.
The instructions for scheduling the NREMT exam via the Pearson VUE website are included in the ATT Letter.
The NREMT practical exams are administered by state-approved EMT training programs.
Step 3: Background Check
A criminal background check is a final step in the certification procedure that the applicant must complete. You can get more information from the course coordinator.
Fill out the EMS Personnel License Application at the end. Remember that incorrect applications and incomplete files are not acceptable. Your application should include a Xerox of your National Registry EMT Card. Applications should be mailed to [email protected] when completed.
Missouri EMT license maintenance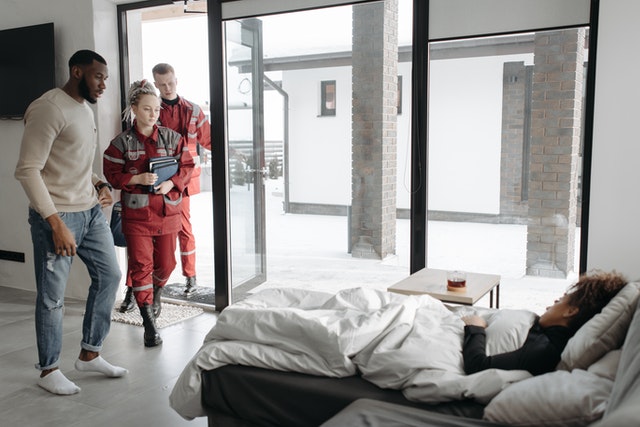 Missouri EMT-Bs are not required to keep their national certification up to date; however, it is an option for renewal. The EMT credential might become more portable with continued national certification.
EMT-Bs who are not nationally qualified are required to complete 100 hours of continuing education every five years. Patient evaluation, trauma, OB, newborns, and children are just a few of the major areas where they must achieve basic standards. This requirement can be fulfilled in a variety of ways, including taking two refresher courses within the licensing time.
The NREMT website has information for EMTs who want to keep their National Registry status. CPR certification is also required for EMTs.
If you want to get more information about How Much & What Is The NREMT Passing Score, you can try to visit our blog.
Any student interested in a career in the healthcare profession should begin with EMT training. It takes your time and effort at the beginning. It is, however, totally worth the effort.
The above information aims to help you better understand how to become an EMT in Missouri. Any student interested in a career in the healthcare profession should begin with EMT training.  Another great piece of news that comes from the Bureau of Labor Statistics is that emergency medical technicians and paramedics are expected to see a significant increase in employment in Missouri due to the increase of middle-aged and older people, owing to the rise in health emergencies. What a wonderful thing has happened if you're thinking about starting your career as an EMT in Missouri!