CompTIA Network+ is a widely recognized certification for IT professionals that provides a strong foundation in networking and helps validate an individual's ability to manage, maintain, and troubleshoot network infrastructure. Obtaining the CompTIA Network+ certification can open up a world of career opportunities and increase earning potential for IT professionals. In this blog post, we will explore the average CompTIA Network+ salary, the impact of the certification on the salary level, and the various career paths available to certified professionals.
Let's get started with our free Network+ practice test to pass the actual exam with a high score on the first attempt.
Benefits of obtaining the CompTIA Network+ certification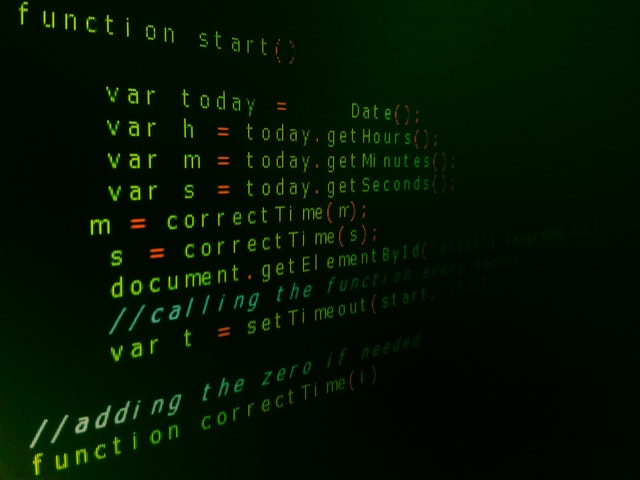 The CompTIA Network+ certification is the cornerstone of demonstrating one's capability in overseeing, preserving, and resolving network infrastructure dilemmas. This vendor-neutral recognition encompasses crucial aspects such as network security, architecture, operations, and troubleshooting, which are all vital to effective network administration.
The advantages of obtaining this certification are plentiful. For IT specialists, the CompTIA Network+ provides a robust understanding of networking concepts and technologies, serving as validation of their skills and knowledge. This not only expands their career prospects but also elevates their earning potential.
The certification exam consists of 90 questions, a mixture of multiple-choice and performance-based, administered in a monitored testing environment. The examination is a true testament to the individual's practical understanding of networking and requires a minimum passing score of 720 out of a 100-900 point scale. To maintain the validity of the certification, recertification is mandatory every three years through either retaking the updated version of the exam or earning Continuing Education credits.
The certification from CompTIA offers a comprehensive understanding of the essential skills and knowledge areas necessary for effective network management. This investment is invaluable for IT professionals seeking to advance their careers in the realm of networking.
The current job market for CompTIA Network+ certified professionals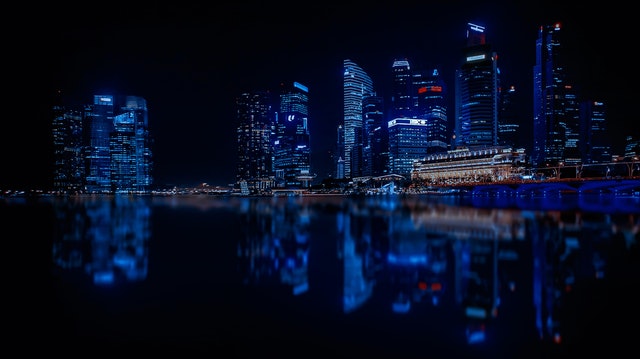 The job market for those boasting CompTIA Network+ certification is thriving and exhibiting no signs of weakening. The scarcity of IT professionals proficient in network infrastructure has resulted in high demand for individuals with this prized accreditation, which is greatly valued across numerous industries.
In the technology sector, companies like Microsoft, Amazon, and Google are eager to hire professionals who have earned CompTIA Network+ certification, to manage and maintain their intricate networking systems. The telecommunications industry is also in need of such experts, as they continue to expand their networks and meet the demands of their customers.
Financial services, healthcare, and government sectors are also seeking the expertise of CompTIA Network+ certified professionals, to ensure the stability and security of their vital networking systems.
The CompTIA Network+ salary can vary greatly based on various factors such as location, experience, and type of employer. In the United States, the average salary is around $78,000, with seasoned professionals earning over $100,000. Meanwhile, in the UK, the average salary is approximately £42,000, with the potential to earn more in the higher-cost-of-living city of London. In Canada, the average salary is around C$70,000, and in Australia, it's around AUD 85,000.
It's worth mentioning that these figures are merely rough estimates, and the actual CompTIA Network+ certification salary will be influenced by several factors, such as their experience, the company they work for, and their place of work. For instance, a CompTIA Network+ certified professional with a decade of experience working for a tech giant in Silicon Valley is likely to earn a salary significantly higher than a novice in this field working for a small business in a rural area.
Some of the typical CompTIA Network+ job titles include the following:
Network analyst

Network engineer

Network support specialist

IT consultant

Systems administrator

Cyber security analyst

Information technology specialist

Information security analyst

 IT director

Information technology manager

Help desk technician

Cyber security engineer
Read more >> Things You Should Know About CompTIA Network+ Badge
The impact of This Cert on CompTIA Network+ salary
The CompTIA Network+ certification offers numerous advantages, one of which is its effect on the salary of IT professionals. A recent study by CompTIA revealed that Network+ certified individuals earn an average salary of $78,000, a significant increase compared to the $72,000 earned by non-certified professionals. The reason for this disparity is that the certification showcases a comprehensive understanding of networking technologies, a valuable asset in today's tech-dependent world.
However, the impact of the certification on salary can be influenced by several factors, including experience, location, and the type of employer. For instance, seasoned IT professionals tend to command higher salaries compared to those just starting out in their careers. The Network plus certification salary also varies based on the location, with urban areas offering higher salaries than smaller cities. Moreover, larger companies tend to offer higher salaries than smaller organizations.
Despite these variations, obtaining the CompTIA Network+ certification can still result in a substantial impact on salary. The certification testifies to an individual's commitment to the field and solid foundation in networking concepts, which makes them more attractive to potential employers, even in entry-level positions. As a result, certified professionals often have greater bargaining power in CompTIA Network+ certification salary negotiations.
Career Paths for CompTIA Network+ Certified Professionals
The CompTIA Network+ certification is a gateway to a plethora of opportunities for IT professionals. This accreditation expands the horizons of IT professionals, presenting a smorgasbord of career choices, from the entry-level network administrator role to more advanced designations such as network engineer or network architect. In the following paragraphs, we delve into the typical career paths for CompTIA Network+ certified IT specialists and the potential for professional growth and development.
Common career paths for Network+ professionals
One of the most sought-after career paths for CompTIA Network+ certified professionals is that of a network administrator. These tech wizards are accountable for ensuring the seamless operation and maintenance of an organization's network infrastructure. Network administrators keep a watchful eye over the network, swiftly resolve issues, and guarantee that the network operates at peak performance. With the CompTIA Network+ certification in hand, IT professionals can embark on their journey as junior network administrators and ascend the ranks to become senior network administrators or network managers.
Another popular career path for CompTIA Network+ certified professionals is that of a network engineer. Network engineers are the masterminds behind the design, implementation, and maintenance of an organization's network infrastructure. They are tasked with ensuring that the network is both efficient and secure, meeting the performance and security demands of the organization. IT professionals with the CompTIA Network+ certification can start as junior network engineers and progress to senior network engineers or network architects.
Potential for career growth and advancement with Network+
In addition to the network administrator and network engineer positions, there are several lucrative IT careers that may require or benefit from the CompTIA Network+ certification. For instance, security engineers are the guardians of an organization's network security. They design and execute security measures to protect the network from cyberattacks and data breaches. CompTIA Network+ certified professionals bring a wealth of network security knowledge to the table, making them highly competitive in the security engineering job market.
Another lucrative IT career that can benefit from the CompTIA Network+ certification is that of a systems administrator. Systems administrators are responsible for the smooth installation, configuration, and maintenance of an organization's computer systems. They ensure that the systems are performing optimally and meet the performance and security standards of the organization. CompTIA Network+ certified professionals have a deep understanding of network infrastructure, which they can apply to the administration of computer systems, enhancing their competitiveness in the systems administrator job market.
How to Boost Your CompTIA Network Salary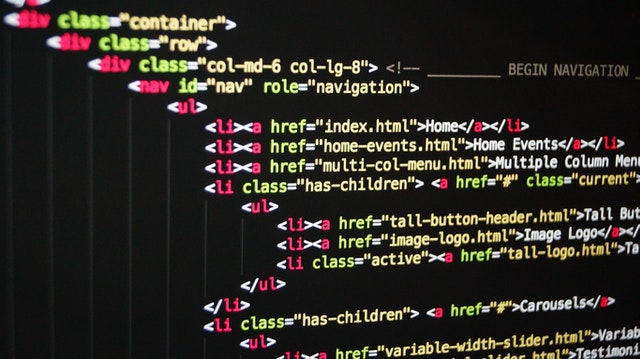 The CompTIA Network+ salary you can expect from a particular IT job can vary wildly from the median pay due to a variety of factors that may benefit your role in a certain position. Here are some tips for increasing your pay:
Prior Experience
Employers may appreciate you more if you really can reduce your training time and have expertise that goes beyond your job description. Similarly, prior related job experience establishes trust and builds expectations on the side of an employer, which can help you earn more money.
Additional Training and Certifications
If CompTIA Network+ is not your first certification and you can show that you've completed further training, you can expand the scope of your certifications and qualify for jobs that you would not have qualified for otherwise, as well as become a candidate for a higher-paying career. Take a look at CompTIA's stackable certifications to find out how you can use them to build your IT career path.
Commitment
The first step in your career is to become certified. Staying certified is even more crucial, as it can demonstrate to employers that you're dedicated to your job and that you're in sync with a rapidly-evolving industry.
Regional Differences
The pay for a job in one area may be very different from what is offered in another area. For example, a systems administrator working in New York City will earn around 15% on average, or $14,650 more than the exact same position in Denver.
Industry Variations
Keep in mind that different industries may have different expectations for certain job titles and, as a result, offer different Net plus salaries.
Don't underestimate your personal impact on the CompTIA Network+ salary that you can expect from your job. In addition to the salary increases mentioned above, there are a few more key factors that can give you the best shot at landing that first job and making a case for the salary you are looking for, such as
Networking
Connecting with IT experts and developing your professional network is incredibly critical to starting and advancing your career. Be active on social networks like LinkedIn, participate in newsgroups and forums, and join local IT groups.
Be Up to Date
Make sure you're up to date on new technologies. Spend time on IT-related websites, subscribe to newsletters, and even contribute to blogs.
Soft Skills
Your communication skills might have a great impact on your ability to land a job. And having an overall positive attitude, solving problems, managing your time effectively, coping with pressure, showing self-confidence, and having a strong work ethic all demonstrate that you're an employee worth investing in.
Read more >> Is Net+ Worth It in 2022? Reasons, Benefits, and Cost
Conclusion
In conclusion, the CompTIA Network+ certification is a valuable investment for IT professionals seeking to enhance their skills and increase their earning potential. By demonstrating a strong understanding of networking concepts and technologies, certified professionals are able to stand out in a competitive job market and command a higher CompTIA Network+ salary. Whether you're just starting out in the field or looking to advance your career, the CompTIA Network+ certification provides the skills and knowledge necessary to succeed as an IT professional.