One of the most well-known and well-liked entry-level certifications available, as well as one of CompTIA's most well-liked, is the Network+ certification. Individuals frequently inquire as to whether they ought to invest the time and money necessary to earn a certification, just as they would with any other.
Is Net+ worth it? If you've come to this point, you'll need an immediate, clear response to assist you decide whether investing time, money, and effort in this certification is worthwhile. Find out more about the CompTIA Network+ certification and if it's a wise investment for you by reading on.
Start using our free Network+ question bank today to ace your exam on the first try and receive a perfect score.
What Is the CompTIA Network+ Certification?
The CompTIA Network+ certification is a vendor-neutral, entry-level certification that is widely accepted in the IT industry. It equips specialists with the necessary networking knowledge and abilities to work in IT infrastructure.
CompTIA Network+ certification holders demonstrate their knowledge of network troubleshooting, network cabling, configuration, subnetting, and network operation. They are familiar with developing technologies such as virtualization and cloud computing.
CompTIA Network+ certified IT professionals can also effectively perform the following tasks:
Build and run networks

Support the development of virtualized networks

Configure, administer, and keep network devices in good working order

Utilize switches and routers to segment network traffic and build resilient networks

Troubleshoot any network issues

Determine the advantages and disadvantages of existing network arrangements

Implement network security, protocols, and standards.
Cisco CCNA and CCNP, as well as Microsoft MTA Networking Fundamentals, are just a few of the networking certifications available. For a variety of reasons, CompTIA Network+ stands out from the rest.
First and foremost, CompTIA Network+ is a vendor-neutral certification. It trains IT professionals to work with a variety of networks rather than just one vendor's solution. In contrast, vendor-specific networking IT certifications, such as those offered by Cisco and Microsoft, allow technicians to support certain systems and types of equipment. Second, CompTIA Network+ is the only IT certification that covers both wired and wireless networks on the market.
There are no requirements for CompTIA Network+. However, before pursuing CompTIA Network+, IT workers should have the CompTIA A+ certification or equivalent knowledge and experience. Candidates should also have at least nine months of networking experience.
7 CompTIA Network+ Exam Details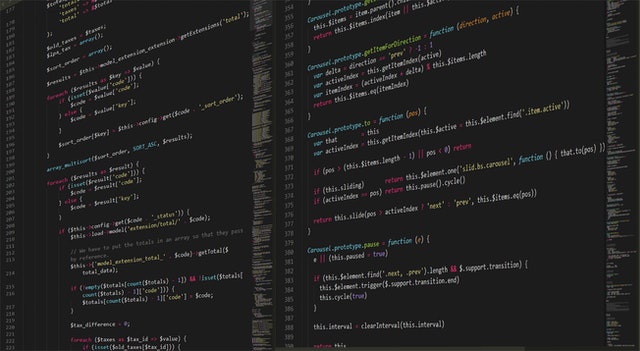 You're undoubtedly curious about the CompTIA Network+ certification test now that you know what it is.
Here are seven points to remember:
| | |
| --- | --- |
| Number of Questions | Up to 90 |
| Question Type | Multiple Choice, drag and drop, and PDQ |
| Test Length | 90 Minutes |
| Scoring | Minimum 720 out of 900 |
| Recommended Experience | A+ plus at least 9 months of networking experience is needed. |
| Required Prerequisite | None |
| Suggested Prerequisite | CompTIA A+ and strong networking knowledge. |
You will be more able to pass your exam if you use official CompTIA study materials. Study guides, interactive labs, learn and lab bundles, instructor-led training, and test preparation are all available.
Networking concepts such as network protocols, passive optical networks, network attenuation, network address translation, and ad hoc networks can all be better understood with the abilities gained through preparing for and passing the CompTIA Network+ test.
Knowing this information will impress hiring managers. CompTIA Network+ will also boost your CV and LinkedIn profile right away. Most importantly, passing the CompTIA Network+ exam will assist you in establishing a career in the IT business and earning a competitive salary.
Who should consider the CompTIA Network+?
Current or aspiring IT professionals working in computer repair, helpdesk support, or networking might benefit from achieving the Network+, according to CompTIA.
Read more >> How Much Does The CompTIA Network+ Exam Cost in 2022?
Is Net+ Worth It? 
Is CompTIA Network+ worth it? Because computer networks are widespread, any technical position that requires interaction with a network or its resources would benefit from networking knowledge
Working with or interacting with an organization's network necessitates a variety of job classifications.
If you are or plan to be, in one of the following career roles, the Network+ certification is probably a good choice.
Let's consider some CompTIA network+ jobs below:
Information Systems Manager
The main task is to plan and administer information technology projects for a company, organization, or department as an information systems manager. Because many of these projects will be network-based, knowledge of networking and network protocols will be beneficial.
Computer Support Specialist
The main tasks: Assists users with tier one or tier two technological issues, such as software and hardware installation. Because so much software, drivers, and other resources are stored on the network or in the cloud, knowing how to network would be helpful.
Help Desk Technician
The main tasks: Help Desk Technician Although these roles are unlikely to be responsible for network activity, having a working knowledge of networking will make workers in these positions more valuable and more likely to be promoted.
Network Administrator/Systems Administrator
The main tasks: Manages the systems and networks of an organization. Obviously, the CompTIA Network+ certification would be advantageous for these roles, but it would not be the only one required. Additional credentials, such as the Cisco CCNA, should be considered by those in these jobs.
Computer Network Architect 
The main tasks: Plan and implement an organization's network systems as a computer network architect. These professions, like network administrators, will benefit from the Network+ certification, but will almost certainly require additional certifications.
Penetration Tester
The main tasks: A penetration tester attempts to mimic an approved attack or hack on an organization's technological systems or assets in order to assess its security. While there are various specialist penetration testing certificates available, they all require a basic understanding of networking systems, as this is a component of what you'll be evaluating. As a result, the CompTIA Network+ certification is a good fit for penetration testers.
Read more >> Which Certification Is Better: CompTIA Network+ vs CCNA?
What Can You Expect to Earn?
The salary you'll earn as a result of getting CompTIA Network+ is determined by the employment function you obtain as a result of obtaining the certification. So, before you ask how much money you can make with CompTIA Network+, think about what positions you can get with it.
Here are a few examples (along with the median yearly salary):
$90,920 for a systems engineer

$84,810 for a network administrator

$83,510 for a network engineer

$79,377 for an IT consultant

$72,785 for a network analyst

$65,450 for a network support specialist
Network administrator is one of the top 10 IT professions for 2022, according to CIO.com. Network systems administrators, network engineers, and senior IT consultants are currently in high demand, according to the Indeed.com Career Guide. The network administrator is one of the top 10 in-demand tech professions this year, according to Puja Das, a contributor to Analytics Insight.
Is Network+ certification worth it?  Yes, based on the jobs it can assist you in getting. For more information, read our article about Comptia network+ salary.
Which careers do not need CompTIA Network+ certification?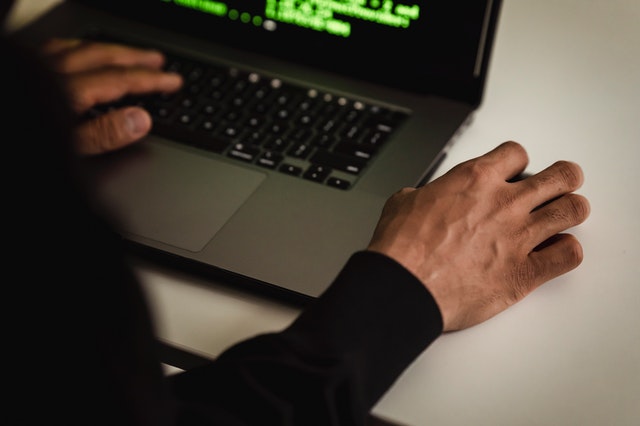 While possessing the Network+ certification is advantageous in many cybersecurity-related roles, it is not required in many technical areas. The majority of them are related to software development in some way. Take a look at a few examples:
Computer Programmers 
The main tasks: Write and test computer code that is used to build applications and other software. Many computer programmers are not tasked with networking responsibilities, therefore the Network+ certification exam would be of little use to them unless they were planning to move into management and that role would be in charge of that area.
Web Developers
The main tasks: Create web-based apps for the internet or internal intranet networks by writing and testing code. Dedicated web development experts, like other programmers, will likely just require a basic understanding of networking, if any at all. They'd be better off spending their time mastering new web technologies.
What do you need to take the CompTIA Network+ exam?
The Network+ certification has no prerequisites, which means that anyone can take it at any moment without having to prove anything. Candidates should have the A+ certification and at least 9 months of networking experience, according to CompTIA.
We've discovered that having the CompTIA A+ is advantageous in that it signifies you've seen a CompTIA-style test before taking the Network+; nonetheless, most Network+ applicants will do well on the Network+ even if they don't have the A+ if they prepare appropriately.
The most crucial factor in passing the CompTIA Network+ exam is having a thorough understanding of basic computer networking principles including subnetting, protocols, and the OSI model.
How much does the CompTIA Network+ exam cost?
The CompTIA Network+ exam costs $319; however, students who join with a .edu email address frequently receive a discount, and many training locations and training materials offer discounts.
Read more >> What CompTIA Network+ Badge Gives You?
What does Network+ say about networking's future?
In the previous few iterations of the Network+ exam, CompTIA has been "expanding coverage" in the areas of security, cloud computing, virtualization, and network resiliency. So, what does this mean for CompTIA's vision of networking's future, and how can you best prepare?
Tip #1: Network+ administration and security have merged into one
Security wasn't always as important in the early days of networking as it is now, and network managers and network security analysts were frequently separated.
There were fewer networks online back then, fewer people online, and fewer hackers online. With so many assets connected to the internet today, the value to hackers has risen, and as a result, so have the attacks.
We are no longer in a situation where network support professionals can choose to be uninvolved in or ignorant of the network's security. CompTIA's decision to devote a significant chunk of the Network+ exam to security speaks volumes about the future of networking and the importance of security.
Prediction: In the next decade, security will be a major factor in determining whether or not those who work in network administration and support succeed.
Tip #2: The cloud is the way of the future
With the rise of cloud computing, software-defined networking, and virtualization, networking professionals must be prepared for an increasing number of network services to migrate to the cloud, as well as the network itself.
Some networking specialists are concerned that this trend may lead to a reduction in the duties of IT professionals as there will be fewer assets to support locally; however, this may not be a major impact in the long run.
Prediction: Technical positions will develop into quasi-advisory ones, in which we will be called upon to advise business decision-makers on how technology may be used to improve an organization's bottom line. Instead of being considered as a cost, technology will increasingly be viewed as a profit center.
Tip #3: Project-based network support will be more popular
More projects (and project management) are on the way, thanks to the move to the cloud and my prediction that advising positions will become more prominent in our future. It's far too easy to set up a cloud-based server for a certain project and then take it down six days or six months later with minimal effort or money outlay. With PaaS and SaaS (Platform as a Service) in full swing and increasing in the cloud, IT workers who aren't even in management will be attractive targets for project management tasks.
Prediction: Project management experience or certifications (such as the Project Management Institute's PMP or CAPM) will become increasingly important for senior-level IT employment, driving increased compensation for those with these credentials.
Read more >> IT Support Jobs: Top Highest-Paid Jobs in 2022
Frequently Asked Questions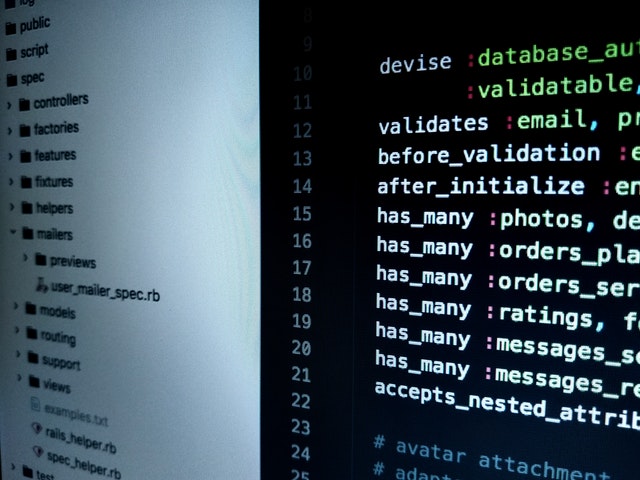 We've got you covered if you still have questions regarding CompTIA Network+. The following are some frequently asked questions about this certification, along with their answers.
How much time does it take to study for the CompTIA Network+ exam?
IT experts who already work in the area and have networking expertise may usually study for about 60 days and pass the Network+ exam; however, individuals who do not have that background will require a lot longer time to prepare.
Is the CompTIA Network+ exam difficult?
One of the most often asked questions about the Network+ exam is whether it is difficult.
The Network+ will be difficult for most beginning IT professionals with minimal certification or hands-on experience; nevertheless, seasoned networking specialists will not find the Network+ as difficult as other certifications they have obtained.
The CompTIA Network+ exam is actually pretty challenging and takes a huge amount of preparation, especially for individuals who are not familiar with the topic. It is very vital for this exam to read all questions thoroughly and completely, as well as reread them if necessary.
Many people have failed this exam because they didn't notice there were multiple sections to a question or because a question was framed in a way that was slightly unclear when read only once. Dedicate yourself to reading each question in its entirety and comprehending the question's purpose.
What other certifications are comparable to CompTIA Network+?
The CCNA, or Cisco Certified Network Associate, is the most widely compared credential to the Network+. The CompTIA Security+ certification, which is likewise focused on network security ideas, has a lot of test objective content in common with the Network+.
Is the CompTIA Network+ certification well-known?
Network+ has been around for a long time and is well-known in the IT community. Almost every hiring manager and HR professional will be familiar with the Network+ certification, and the majority will have to interview and maybe recruiting experience with someone who holds the Network+ certification.
How long does the CompTIA Network+ certification last?
The Network+ certification is valid for three years from the date of obtaining and can be renewed with CEU credit or by recertifying with a higher-level certification like the Security+.
Is CCNA a Better Certification Than CompTIA Network+?
Although some technicians regard CCNA to be more difficult than CompTIA Network+, this does not imply that CCNA is a better qualification. This is due to the fact that CCNA is a vendor-specific certification that allows technicians to work exclusively with Cisco Systems.
CompTIA Network+, on the other hand, is vendor-neutral and enables candidates to operate with a variety of systems. As a result, CompTIA Network+ is a far more versatile credential. It is up to you to decide whether it is better to have knowledge of one type of system or many other systems.
Is the Network+ better than the CompTIA A+?
Neither certification is preferable to the other because they serve 2 different purposes.
CompTIA A+ provides a strong basis in IT principles and prepares students for entry-level IT jobs such as help desk technicians. It covers the fundamentals of networking. CompTIA Network+ is a certification for technicians who want to work in networking and covers more advanced networking fundamentals.
These certifications do not compete with one another. In reality, they were created to complement one another and to build on one another.
Read more >> Top 10 Best Networking Certifications Get You Hired in 2022
Conclusion
The CompTIA Network+ certification is a wonderful option if you wish to work in computer networking or network security, computer support, systems administration, or cybersecurity. If you're interested in a job in programming, application development, or web development, however, you generally don't need the Network+ certification.
Is Net+ worth it for you? If you want to become one of the most sought-after networking positions and be paid fairly, it is.