Continue reading to discover more about how to take CompTIA security+ exam online and to understand your testing options if you want to prepare for, arrange, and do your CompTIA test online.
In order to pass the actual exam on your first try with a good score, let's get started with our free CompTIA Security+ practice test.
CompTIA Online Testing Requirements
With online testing, you may earn a CompTIA certification online, at your convenience, from your home – or in any comfortable, quiet, distraction-free, secure location. Online testing is available 24 hours a day, seven days a week, giving you more flexibility than in-person training.
CompTIA online testing, powered by Pearson OnVUE, is similar to – and just as secure as – the in-person exam experience that you may be used to. It uses the same exam delivery platform as in-person testing centers, but instead of being in the same room with you, your proctor is monitoring you remotely through your device.
You will need the following to take your CompTIA certification exam online:
An enclosed, quiet, private location – like a bedroom or a home office where you can close the door

A reliable device that meets the system requirements, including a webcam (internal or external with a minimum resolution of 640 x 480 at 10 frames per second (fps))

A consistent, strong internet connection with a minimum speed of 1 Mbps down/up
Which CompTIA certification exams are available online, you might wonder? The good news is that almost all CompTIA exams may now be taken online. The CompTIA Certified Technical Trainer (CTT+) is the only exception.
Online testing is not for everyone while it is widely available. There are two key differences, aside from the technical requirements and the need for a private, distraction-free location:
Language: Pearson OnVUE software is English-based, and proctors only communicate in English. Therefore, while you may use online testing to take any translated exam offered by CompTIA, you will need to be proficient in English enough to follow any software instructions or prompts and communicate with the proctor

Location: CompTIA Security+ online testing is currently not available in Iran, China, Cuba, Slovenia, Sudan, South Korea, North Korea, and Syria
Candidates with disabilities may request test accommodations from Pearson VUE regardless of how they choose to take their CompTIA exam.
OnVUE technical requirements
Operating System
Windows 11 & 10 (64-bit) (with the exception of 'S Mode')
Mac OS 10.​15 and above (with the exception of beta versions)
Note: Windows Operating Systems have to pass Genuine Windows Validation.
Windows 7, Windows 8/8.​1, Windows XP, and Windows Vista are not supported for exam delivery

Unix/Linux and Chrome-based Operating Systems are not supported.
Firewall
Do not take your exam in a setting with a corporate firewall (including VPN) or notify your Network Administrator of the network configuration requirements. Testing on a personal computer is recommended. Work computers generally have more restrictions, which can make delivery more difficult.
Device
All tablets are completely prohibited unless they have a physical keyboard and also meet the operating system requirements mentioned earlier.
RAM
OS specified minimum RAM

4 GB RAM or more
Display
Minimum Resolution: 1024 x 768 in 16-bit color

Additional monitors are strictly prohibited
Internet Browser
The newest versions of Chrome, Safari, Microsoft Edge, and Firefox.
Internet Connection
For optimal performance, a stable and reliable connection speed of 3 Mbps down/up is required.
Where possible, you are recommended to test on a wired network as opposed to a wireless network.
If you test at home, ask other family members to avoid using the internet during your exam.
Webcam
Webcam must have a resolution of 640x480 @ 10 fps at least.
Webcam may be external or maybe internal and connected to the computer.
It's not permitted to use your mobile phone as a webcam.
Mac users may have to allow OnVUE within their 'System Preferences: Security & Privacy: Privacy' settings for Camera, Microphone, Automation, and Input Monitoring.
Sound & Microphone
Make sure the audio and microphone are not set on mute in Windows.
Mac users may need to allow OnVUE within their 'System Preferences: Security & Privacy: Privacy' settings for Camera, Microphone, Automation, and Input Monitoring.
Headphones and headsets (wired or Bluetooth) are not permitted unless your test sponsor has specifically approved them.
Browser Settings
Must enable Internet Cookies.
Power
Before starting your exam, make sure you are connected to a power source to avoid draining your battery during the exam.
Mobile Phone
You may be able to complete the check-in process using your mobile phone. The phone must contain the following:
iOS (12+, Safari) and Android (7+, Chrome) operating systems

A functioning camera with a stable internet connection (mobile phone should not be used during the exam and is only used for completing admission steps)

After you've completed the check-in process, please put your phone back out of arm's reach where it is not accessible during the exam. Phones are a forbidden item and should not be within reach or visible to the candidate when sitting in front of their computer, as a reminder.
Read more >> Commands to know for Security+
How Much Does Online Testing Cost?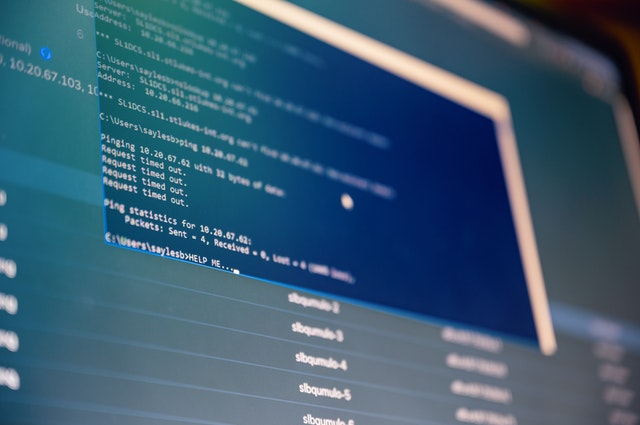 Whether you plan to take your exam online or in person, the CompTIA Security+ test cost is the same. However, before purchasing an exam voucher, you need to decide how you will test.
Did you know that you can split up the cost of your CompTIA exam vouchers and training products into smaller payments? The CompTIA Store offers financing from Affirm, which has rates as low as 0% that can be paid over 3, 6, or 12 months with no hidden fees. 
How to Take CompTIA Security+ Exam Online?
If you've decided to choose online testing, here's your step-by-step guide to taking your CompTIA Security+ exam online.
4 Steps to take Security plus exam Online
Review testing policies and procedures
Before purchasing an online exam voucher, make sure you're familiar with CompTIA's candidate agreement and testing policies, as well as the Pearson OnVUE policies (read in the next part).
Go to the CompTIA Store and purchase a voucher for the exam according to your choice.
Check your equipment and your space
Complete your system test prior to your exam appointment to reduce stress on exam day. Not only will you need to test your technical equipment, but you'll also need to make sure that your exam area is private and secure, which means that forbidden things should be kept out of reach and that your walls or whiteboards should be clear of writing.
Create a Pearson VUE testing account with an active, valid email address if you don't already have one so you can receive important information about your exam results and certification status. Then select the exam you want to take and a time when you can take your test.
Read more >> CompTIA Security+ Topics: 4 Effective Study Tips for Exam
Frequently Asked Questions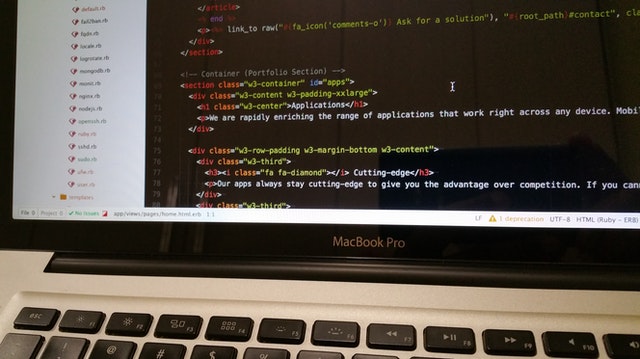 Where can I take the test online?
You can test in your office or at home. You should test in a walled room with a closed door and no distractions, wherever you are. When you're testing, no one else is allowed in the room with you.
How can I know if the online proctored software will work on my computer?
To ensure that your system will work with the CompTIA software, run a system test to download the OnVUE online proctoring software in advance.  Before launching the software, kindly recheck our list of minimum system requirements and shut down all non-essential applications.
Is there any exam assistance available during the exam?
You may not receive any help from anyone while taking the exam, and you may not allow others to see the computer screen on which the exam questions are shown.
Your exam will be terminated if another person enters the room while you are testing.
The proctor is unable to answer any questions related to the exam's content.
Is there any technical software assistance available during the exam?
The majority of technical issues can be prevented by completing a system test ahead of time. Lack of a stable internet connection and running illegal applications during the exam are two common technical issues that the system test might indicate. In any case, the staff is available to assist with the issue.
Is there any other crucial information I should be aware of?
By taking this exam online, you need to acknowledge that the proctor will continuously monitor you by audio and video while you take your exam. Moreover, you also need to acknowledge and consent to audio and video recording of your voice, face, the physical room where you are seated, and the location during exam delivery.  You need to recognize that you have no right to privacy while taking the exam at your current location, and you waive any and all claims asserting a right to privacy. If you do not want to be recorded (either by audio or video), please inform the proctor as soon as possible.
The exam will be promptly terminated if you do not follow the online proctored policies, or if you are suspected of cheating or tampering with Pearson VUE's or its subcontractor's software, or if a third party is detected in the physical room where you are seated throughout the exam. This, together with audio and/or video evidence of the infraction, will be submitted to Pearson VUE and the testing sponsor/program. Your exam might be invalidated, and the testing sponsor/program may take further measures against you, such as decertifying you and preventing you from participating in the program in the future.
Where can I go to schedule my online exam?
To schedule CompTIA exam online, log in to your web account. Choose the "home or office" option after you've selected the exam you want to take. To complete the scheduling process, simply follow the remaining prompts. You will be sent a confirmation email once you have successfully scheduled your exam appointment. This email will provide you with your appointment details as well as important exam things to know for your exam.
Is my workspace good for testing?
You will be asked to take photos of your work area during the check-in process, which will be checked by a proctor prior to the start of the exam. Please make sure your desktop is clean and you are not within arm's reach of books, papers, sticky notes, notepads, pencils, pens, and other writing instruments/objects.  Unplug and switch off any additional monitors or computers. Whiteboards and other items on the wall with writing on them will be inspected. You will not be allowed to take the exam if your workspace does not pass a room scan.
What type of identification will I be asked to present?
You must present a current government-issued identification card. The name on your ID must match the one on your web account profile and in your appointment confirmation email.
Acceptable forms of identification include identification card (national/state/province identity card), driver's license, military ID, alien registration card (visa, green card, permanent resident), and government-issued local language ID (not in roman characters and only accepted if issued by the country in which you are testing the exam).
Minors under the age of 18 are allowed to present a valid student ID as a form of identification. During the check-in process, a minor's guardian must also present a valid ID and provide verbal consent.
How to check-in for my online test on exam day?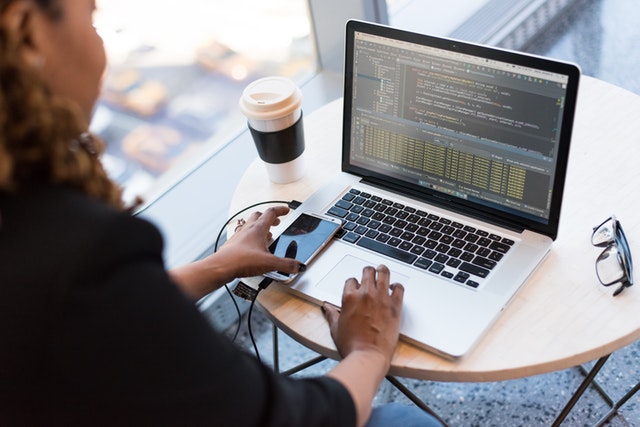 You will be able to start checking in for your online exam 30 minutes before your scheduled appointment time. 
When you log in to your account, the exam you're scheduled to take will appear under "Open Online Exams." Select the exam link, then select "Begin exam."
Note: 
If you do not see the "Begin exam" button, you're either too early or too late for your exam. Please check your appointment details to ensure that you are attempting to start at the proper time.

If you haven't done it before, you will be requested to download OnVUE, the online proctoring software. To complete the required check-in processes, follow the prompts in the app.

Make sure you have acceptable identification on hand so the proctor can verify your identity.

Shut down any non‐essential applications such as chat, email, Skype, and Facebook.

To begin your exam, you will be placed in a queue and connected with the next available proctor.

For candidates who have already completed a system test, the check-in process takes approximately 15 minutes.

It is not an option to be late. Please be ready when the check-in window opens 30 minutes before the start time of the exam to allow time for the check-in procedure.
Read more >> 7 Best Security Plus Study Material You Should Consider
What are the rules on the personal belongings for the exam?
During the exam, you may not be permitted to access the following types of personal items:  mobile phones, headsets or headphones (Bluetooth or wired), handheld computers or other electronic devices, watches, pagers, purses, wallets, hats (or other head coverings), coats, bags, notes, books, or any other materials not specifically approved.
During the exam session, you are not permitted to use exam-specific materials, erasable whiteboards, scratch paper, or any other physical writing object, such as a pen, pencil, or marker.
During the exam, all watches must be removed and placed out of sight/reach.
While taking the exam online, you may be able to use the OnVUE software's whiteboard feature.
Can I drink, eat, or take a break during the exam?
CompTIA does not allow any breaks during the delivery of any CompTIA exam for any reason. If you are away from your computer during an exam, the proctor will end your session, you will be unable to continue testing, and your exam fee may be forfeited. Before checking in with the online proctor to start your CompTIA exam, we recommend that you use the restroom. During testing, you are permitted to drink water from a glass; however, smoking, eating, and chewing gum are prohibited.
Are there any accommodations for online proctored exams?
Pearson VUE Testing Centers are still able to provide ADA accommodations. Other accommodations for online proctored tests may be granted on a case-by-case basis. Candidates should follow the process for requesting accommodation with Pearson VUE to request other accommodations for online proctored exams.
Throughout your IT career, CompTIA will be there for you and will continue to evolve with the times. To develop the abilities you'll need for a prosperous IT career and persuade companies that you're the best fit, train and take tests at home. We hope this post has provided you with useful information on how to take CompTIA Security+ exam online. We wish you luck in your efforts to ace the test and achieve an excellent result.